Kiiroo FeelSensation Male Masturbator Review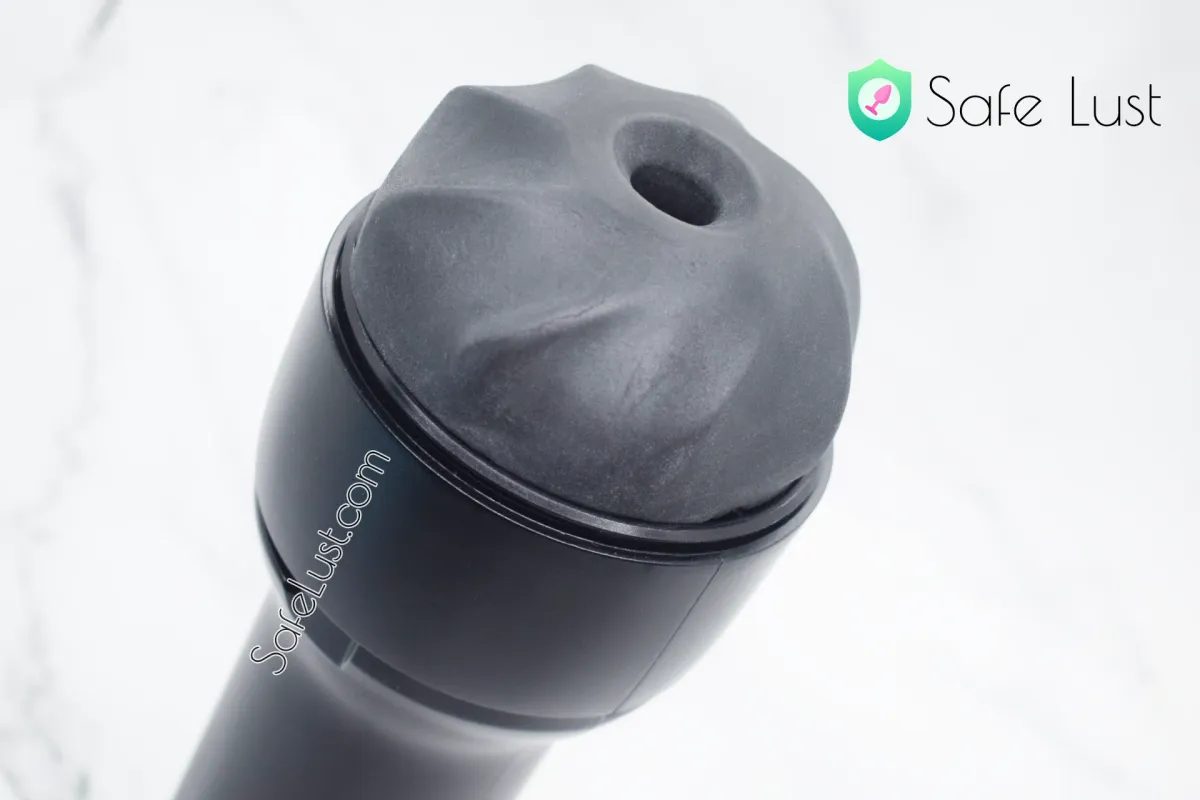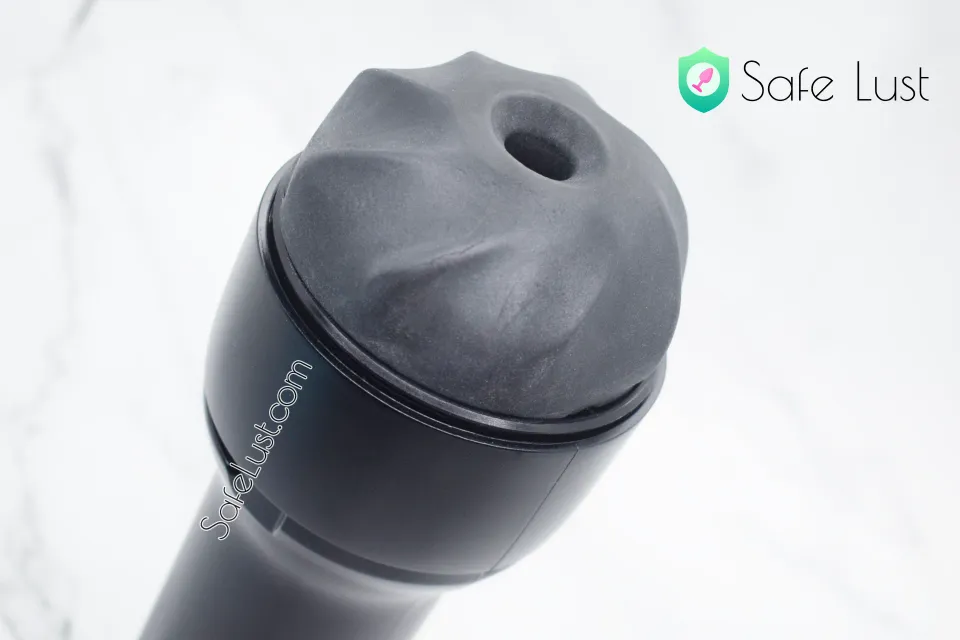 Kiiroo is a brand that I love for their automatic stroker/sex machine, and remote controlled vibrating butt plug. Did you know, they do more than just that? 😎
They also sell a ton of different male strokers, which are all compatible with the Keon. Until now those were all masturbators with vaginas or butts. Now they have a new, more discreet non-anatomical stroker. Meet the FeelSensation.
Kiiroo has been kind enough to provide the FeelSensation in exchange for an honest review. Affiliate links in this review help support me with running costs, as always – I am truly grateful for your support.
Packaging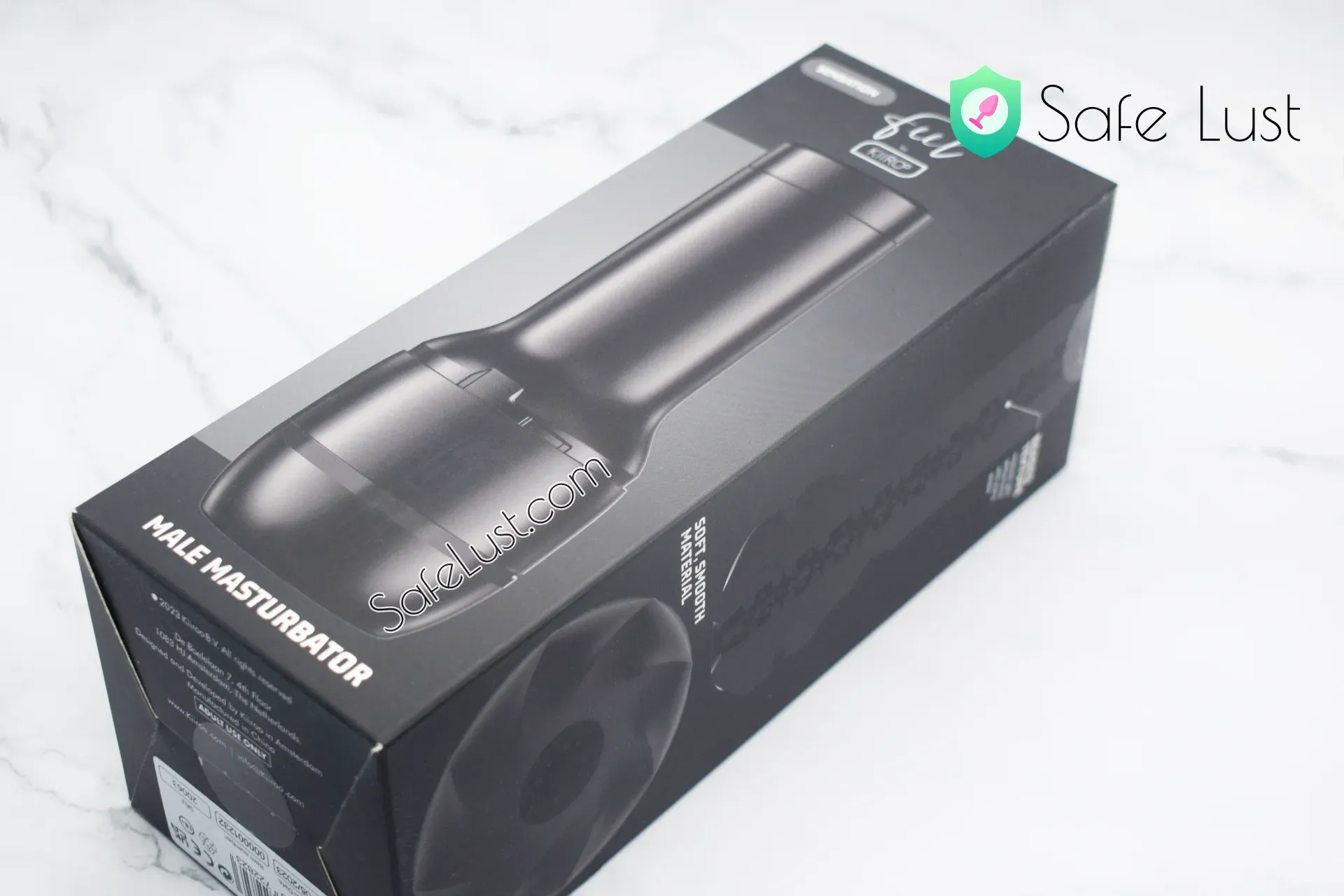 The FeelSensation comes in the typical Kiiroo stroker box. It doesn't take up any unnecessary space which is great. There's a sticker on the box which acts as a hygiene sticker. While you could try to re-stick it, it should be quite clear that it has been tampered with.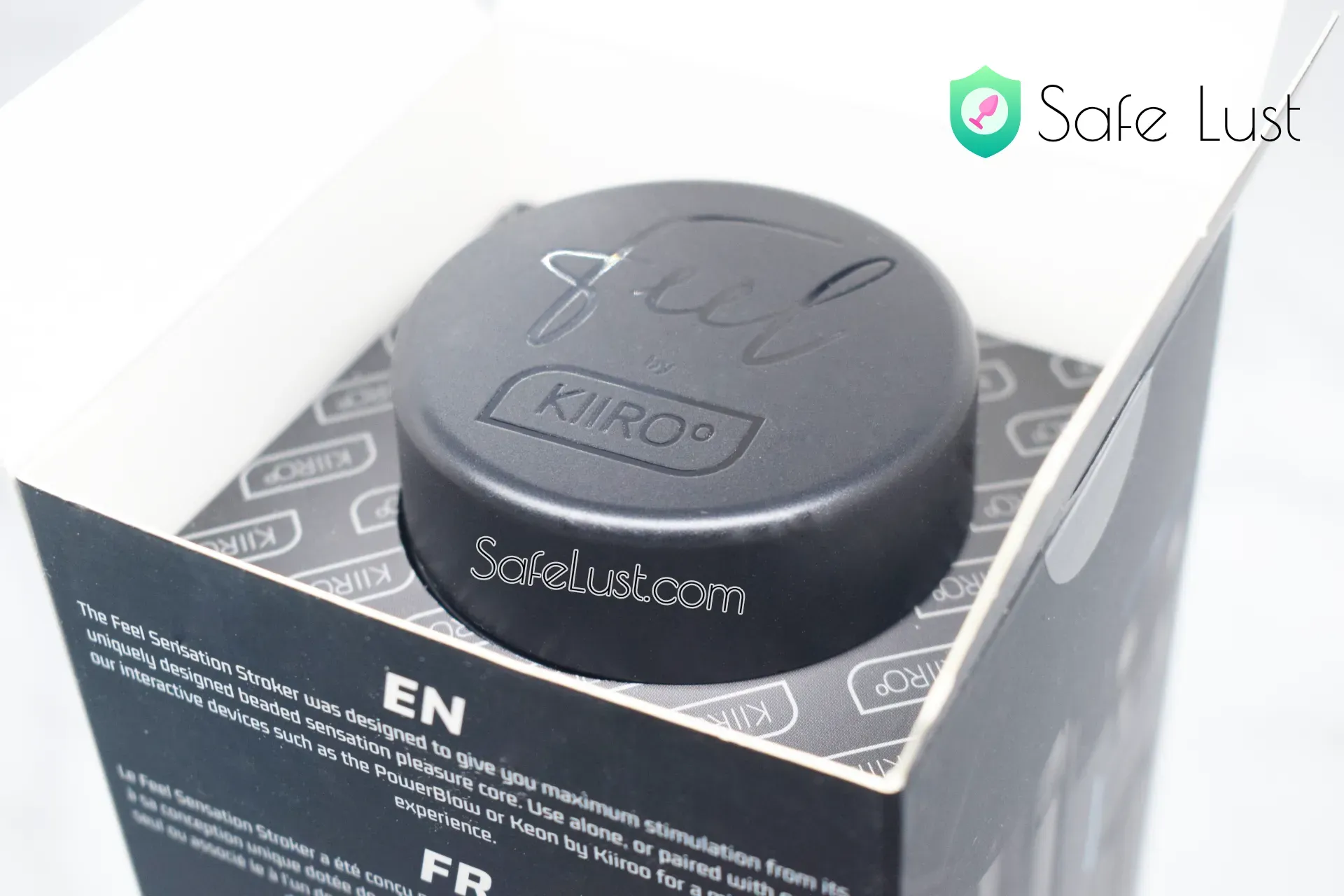 Inside the box you'll find the FeelSensation, and that's it!
Shape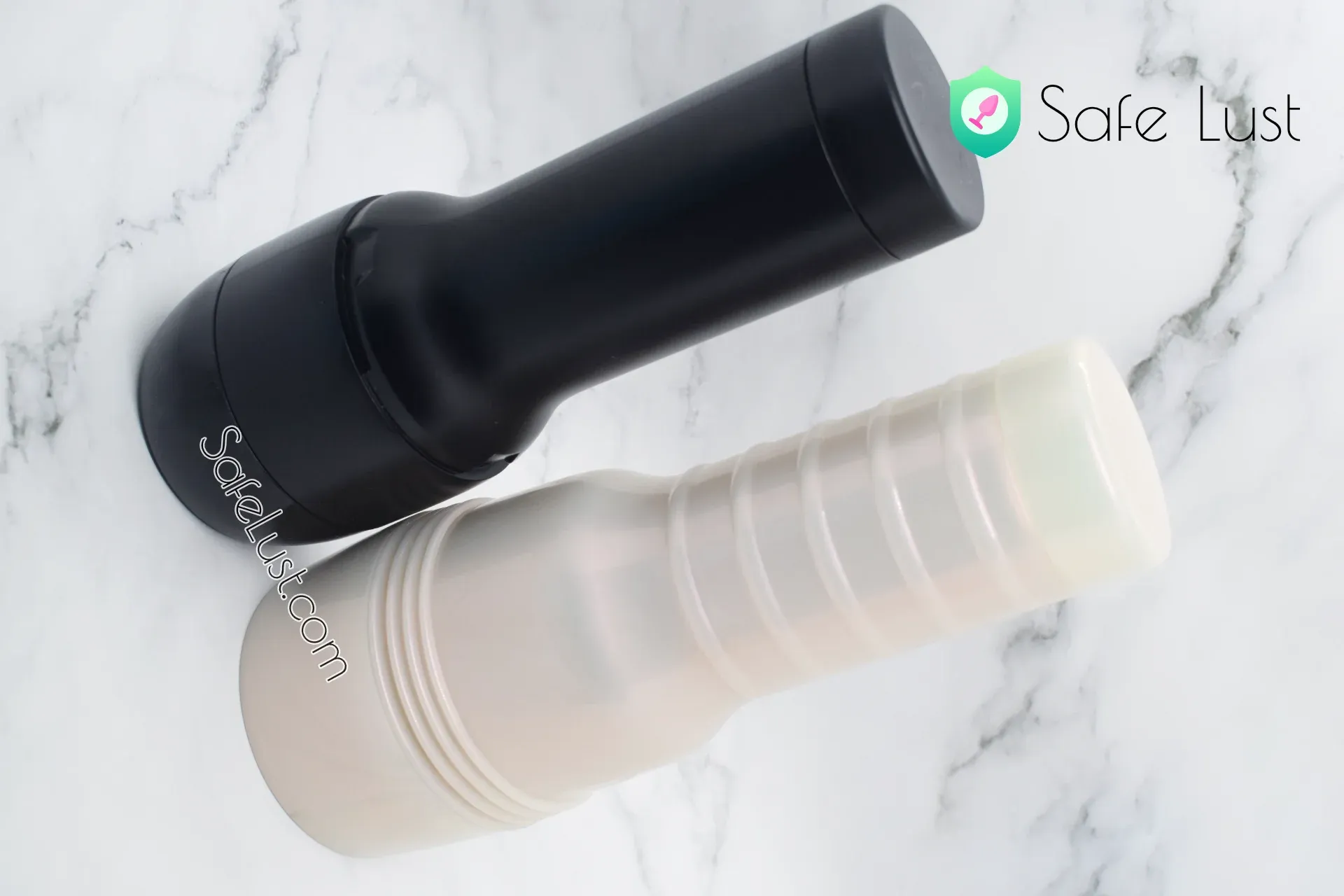 One thing I like about the Kiiroo Stroker is that these are slightly more compact than regular Fleshlights. I love saving space, especially if I want to collect more of these 😏.
Material and Texture
First impression, the material is not sticky at all! Even after multiple uses, it remains very comfortable to the touch. My experience with TPE masturbators is that at some point they become sticky and need cornstarch to remove the stickiness – even after 5 uses, the FeelSensation did not get sticky.
I wonder if Kiiroo added more cornstarch to it, or they have a secret ingredient to make it less sticky 🤔.
Compared to other Kiiroo FeelStrokers, the FeelSensation has an orifice with much more material that pops outside of its case. That's nice, especially when combined with the Keon, it gives you extra room to play with, and more control during penetration. The orifice is very comfortable and bouncy during use!
Looking at the inside texture I expected a similar experience to the Fleshlight STU – which is designed to challenge your stamina. I'm happy to say I was wrong! The FeelSensation is really unique and feels very different 😉.
I have to say I do enjoy the fully-black orifice, it makes it look cool, exciting, and discreet.
How It Feels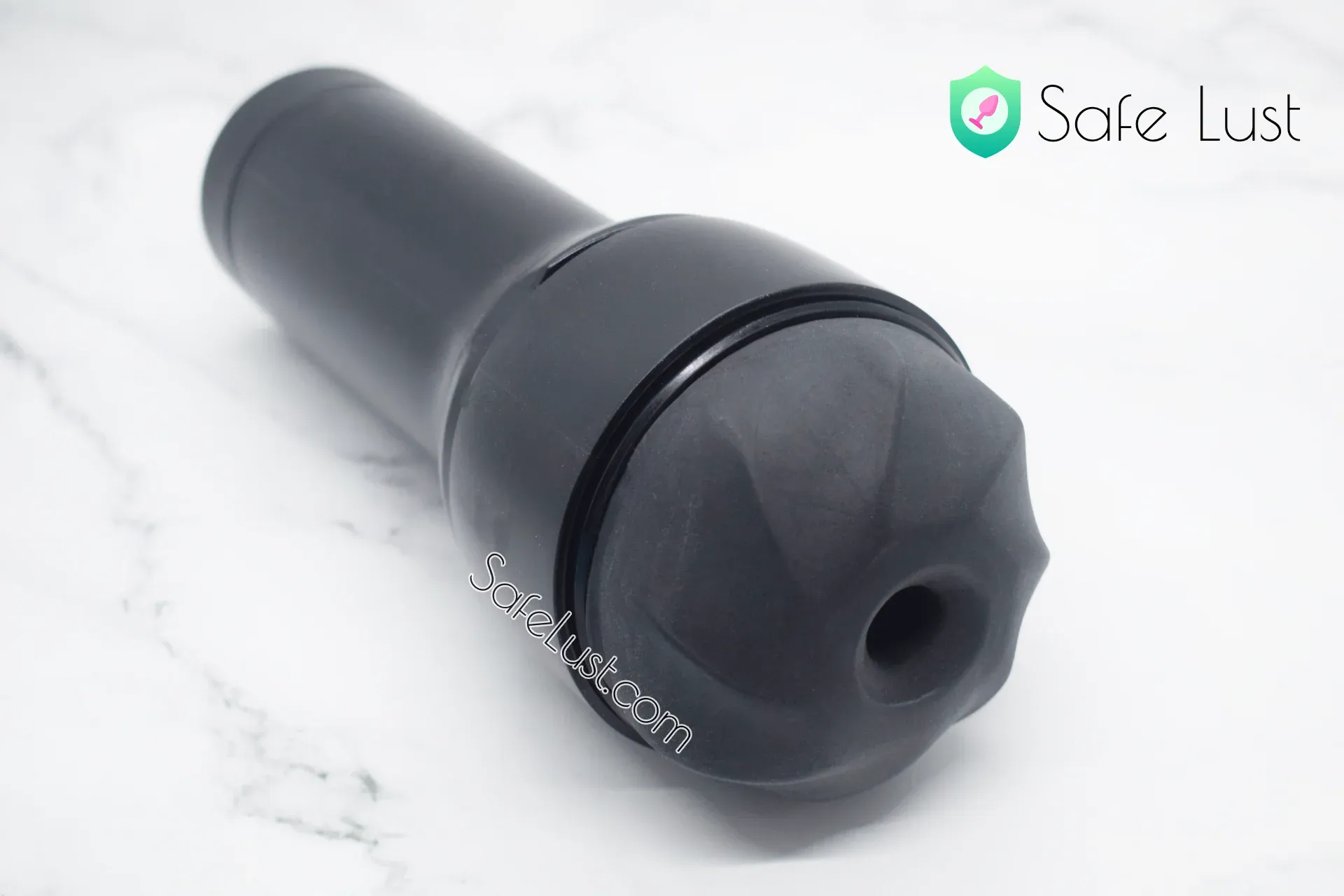 I tried the FeelSensation with and without the Keon. At the time of writing this review I hadn't received the Kiiroo PowerBlow yet – so that'll have to wait for a next review. A good thing to note is that the FeelSensation is compatible with the latest Kiiroo PowerBlow.
Not all strokers are compatible with the PowerBlow – and with the FeelSensation you at least have the possibility to use it 🌟.
A natural feeling 🌲
Okay okay, I'll spill the beans on how it feels now 😌. The keyword here is 'natural'. Much more natural than I expected!
Seeing those beads all around, I expected a strong, tight, and obvious feeling of those beads. Pushing in the tip, the orifice entrance feels good. Penetrating deeper, I was met with a warm hug. If you pay close attention you can feel some of the beads on your frenulum, but it's a very subtle feeling.
The pull-out game
Pulling out though, that's where it gets fun, the beads somehow become much more obvious when pulling out! The texture still feels soft and more natural than most textured sleeves. If you still want something more textured? Slightly angle the stroker, and your frenulum will hit the textures at a stronger angle.
All in all, keep in mind that the FeelSensation is a more natural, realistic stroker, great for lengthier sessions. It is not an intense sleeve.
The FeelSensation orifice is much more discreet
About the orifice, I generally prefer butts or vaginas, but this will depend on what you like. There is no right or wrong here. The FeelSensation orifice is definitely more discreet than a fake vagina lying around drying in your living room 🙈! That's one way to welcome your guests 😆.
How it feels with the Keon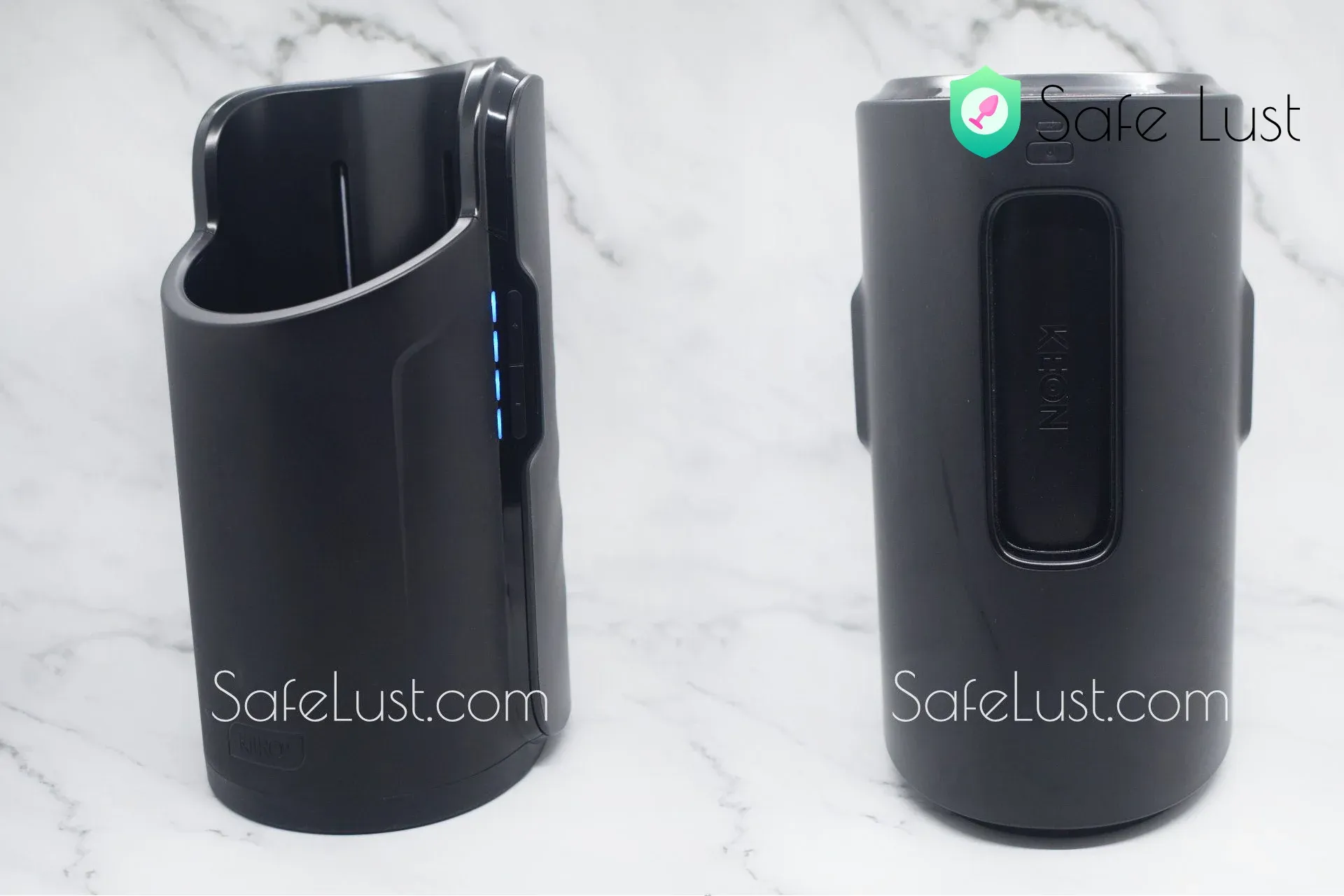 While I had a fun time playing with the FeelSensation alone, it didn't take long before I was longing to try it with the Keon!
I don't like searching for videos and downloading scripts to sync to the Keon, so I used FeelMe AI / Video Watcher to sync any porn video from major porn sites to my Keon. That way I didn't have to prepare anything, and it works with my favorite porn videos. While it doesn't always sync perfectly, it's definitely good enough to keep me entertained and immersed into the porn videos 😎.
Want to know more about FeelMe AI? I reviewed it in more depth in my Keon review.
With the Keon, the suction of the FeelSensation became much more obvious. The suction is the most obvious when pushing in. When pushing in, I was met with a resistance from the suction. It's a good, average suction for a male masturbator. Don't forget, you can always add the Kiiroo PowerBlow if you'd like more suction effects!
The FeelSensation feels more immersive with the Keon than typical Fleshlights I've tried. That's because the textures are more subtle, and natural feeling, while many Fleshlight sleeves are more intense, trying to milk you as fast as possible. That makes it easier to last longer in the FeelSensation.
A Keon Porn Marathon 🔥
It's definitely a lower-intensity sleeve, which pairs great with the Keon. I've had some experiences in which sleeves milked me much too fast, I couldn't get time to really enjoy the session. With the FeelSensation I have much more control, and I can choose exactly how many porn videos I want to enjoy before orgasm. A Keon Porn Marathon 🔥? Hell yeah 😈. Better make some time free for it!
I would describe the FeelSensation as medium tight. Yes it is designed to be slightly tight, but it does not feel too tight for me, while many other masturbators, including Fleshlights, have felt too tight.
Cleaning & Maintenance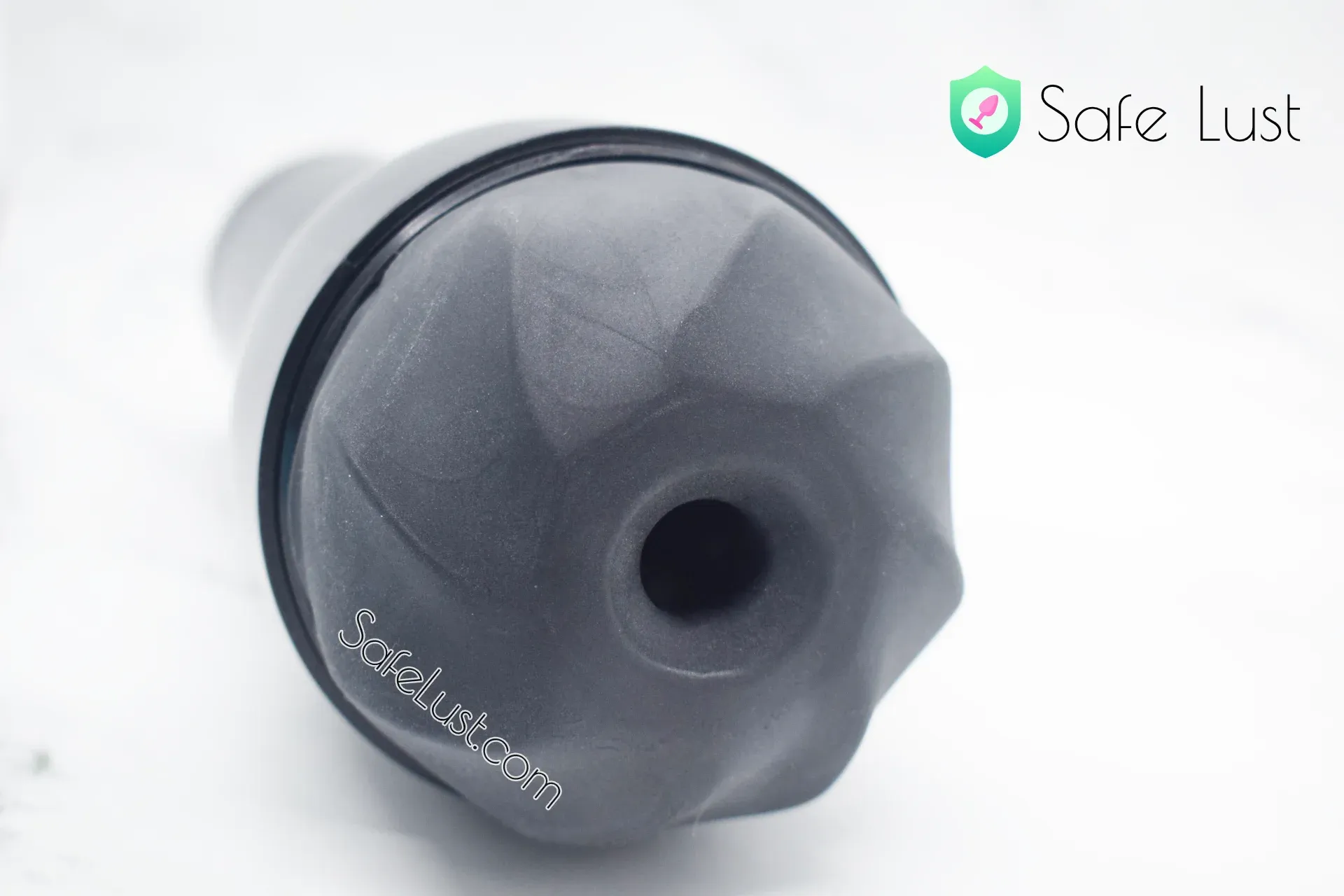 The FeelSensation is a porous TPE stroker. Most male masturbators are porous TPE, which makes them more realistic feeling. That does mean you need to take more care for it to be hygienic. Soap it up in warm water, and rinse well before and after every use.
Make sure you get all of that lube off, and dry it well before storing to avoid mold. The FeelSensation dried quite fast – between half a day and a day and it was fully dry. The more even and open texture makes it easier to dry.
Even after rinsing it many times, the FeelSensation does not feel sticky at all – I really enjoy that.
Should you get it?
Are you looking for a more natural, soft sleeve, possibly more discreet or non-anatomical? Do you also want to hold your very own Keon Porn Marathon 🔥 at home? The FeelSensation is great at that, as long as you can accept that it's a more subtle, soft sleeve.
While masturbators are usually on the tighter side for me, I had no issues at all with the FeelSensation.
Who is it not for?
If you're looking for strong textures, the FeelSensation is not the one! Check out the Tenga Spiral series instead – which are also very discreet, super easy to dry and clean, and with very strong textures.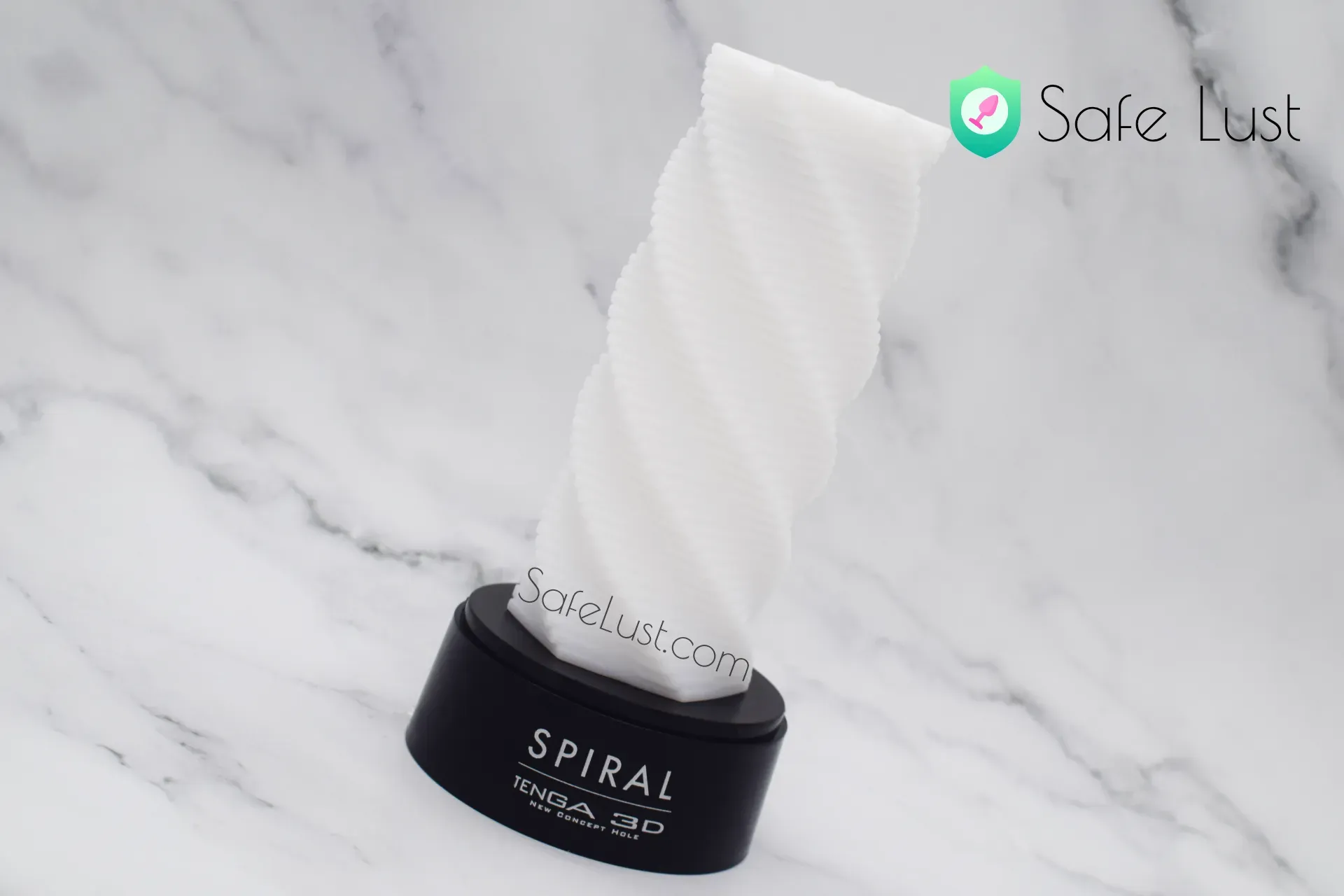 If you're looking for a masturbator with a very strong suction, the Tenga CUPs are definitely king in that area. The CUPs sport the strongest suction I've experienced in male masturbators. Although: I haven't tested out the PowerBlow just yet, stay tuned for that, it could turn around my opinion 😎.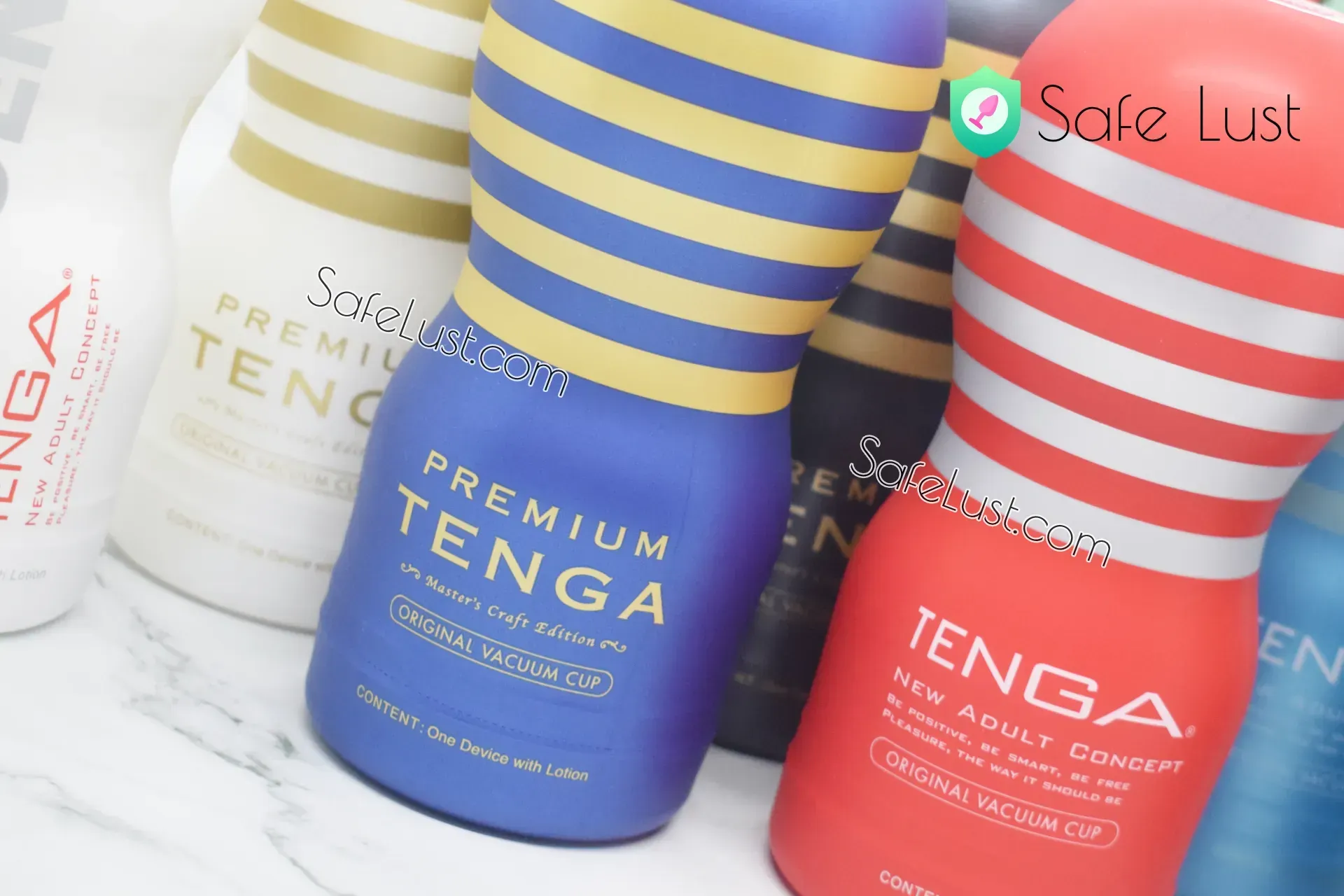 Pricing
The FeelSensation Stroker comes in at 69USD/65EUR.
Luckily for SafeLust fans, you can get an extra discount by using discount code: SAFELUST at checkout!
Summary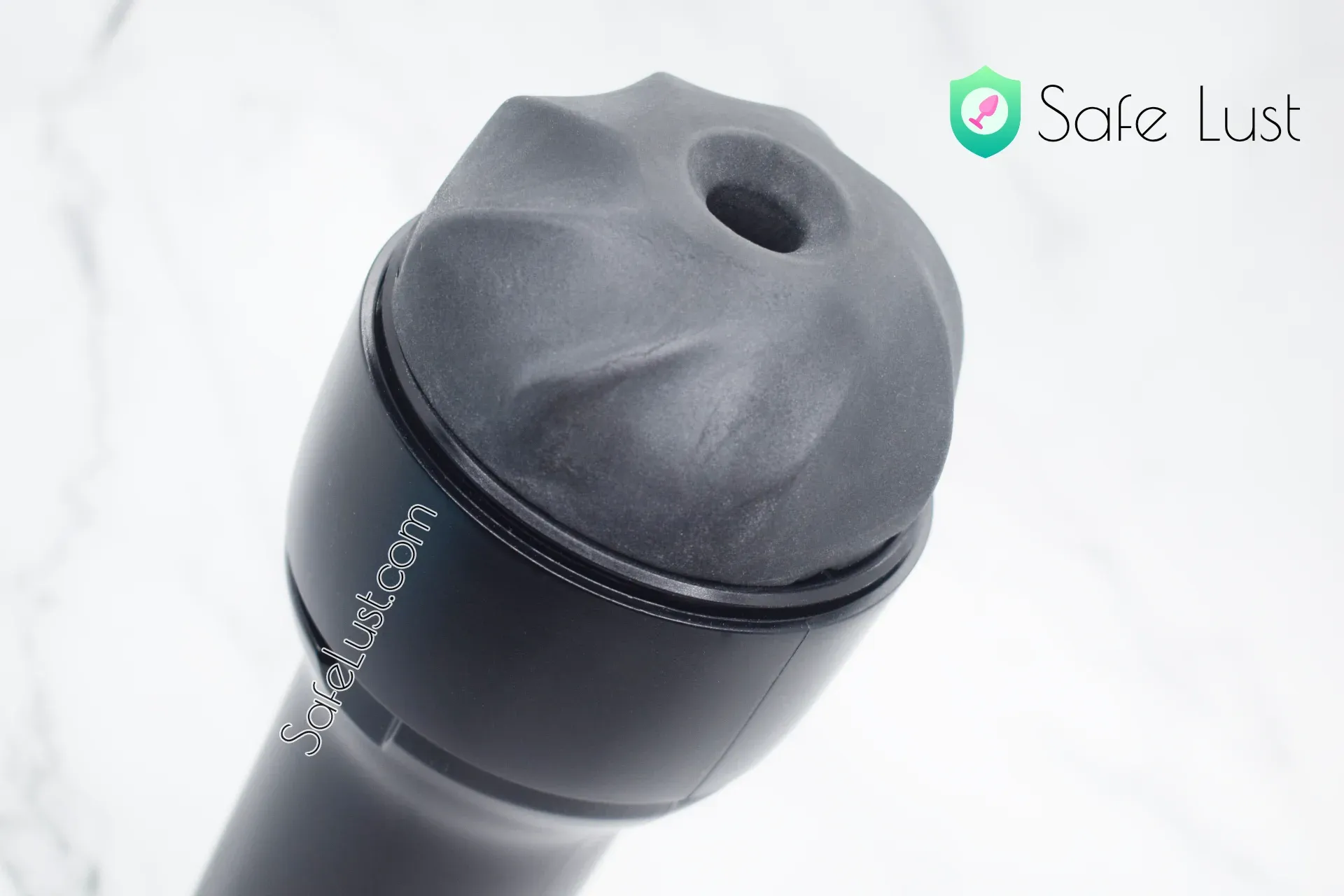 The FeelSensation is a great, natural-feeling masturbator, whether you want to enjoy it by hand, with the Keon or with the PowerBlow. There's a lot of options, and it is perfect for a more immersive, natural type of masturbation.
It's great to see Kiiroo expand their range with new types of orifices.
🚀 Never miss new toys 🚀
Sex Toy Reviews straight to your inbox
By subscribing, you agree to the Terms to receive Safe Lust promotional and marketing emails.

No spam. Unsubscribe anytime.