Contact Safe Lust - Sex Toy Reviews
I am always interested in reviewing new toys.
Contact me using the below e-mail address, and let's arrange something!
contact@safelust.com
Social Accounts
Yes, Safe Lust is active on social platforms!
Twitter
Find Safe Lust on Twitter
Reddit
Find Safe Lust on Reddit
Traffic Statistics
You can find the last 90 days of traffic statistics for Safe Lust below. Safe Lust is growing more and more, week by week. Working with Safe Lust can help increase brand awareness, and is a great investment seeing the clear growth.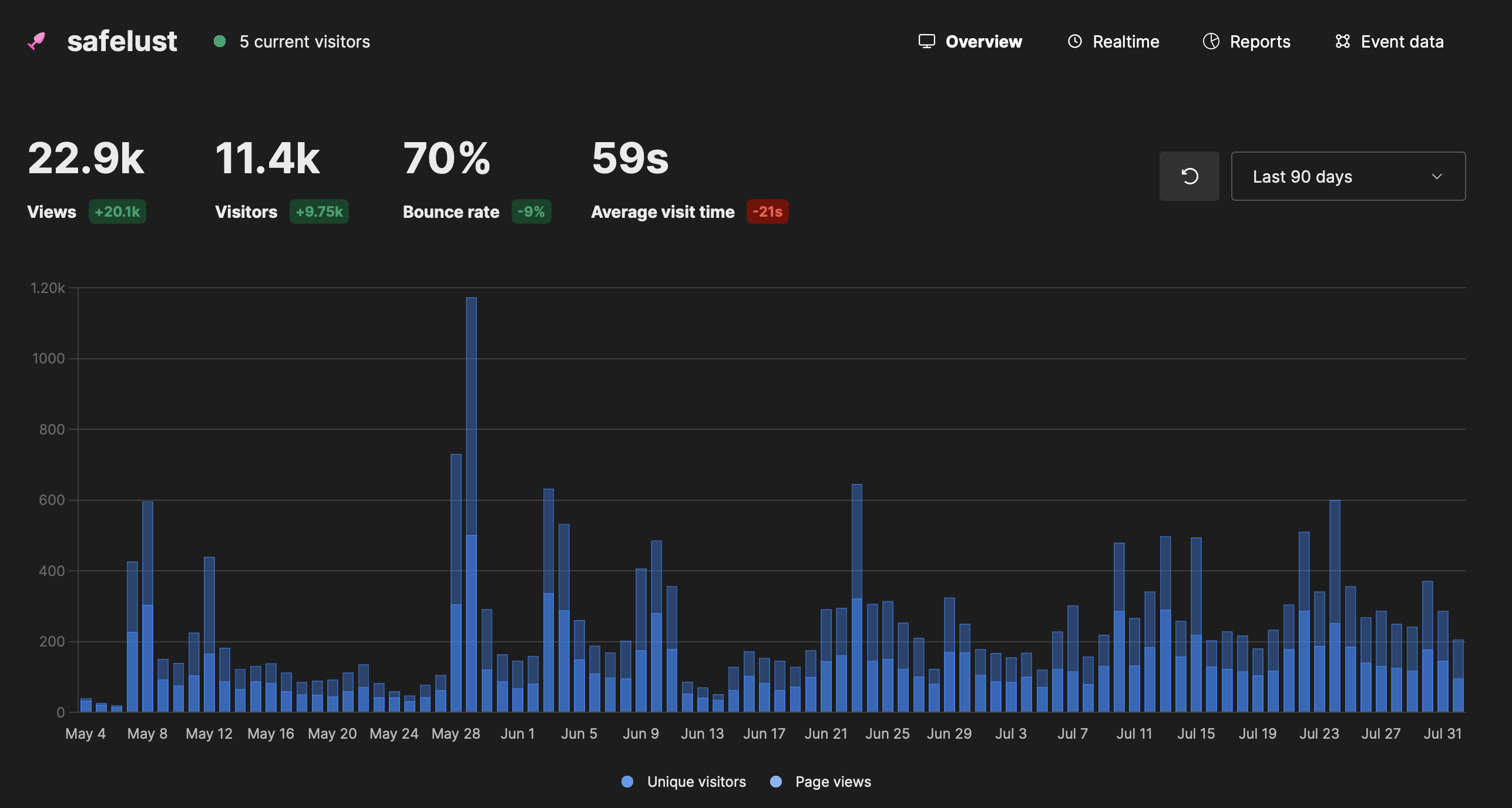 Advertising
If you're interested in a banner space for advertising on SafeLust, please contact me. Advertising requests for potentially unsafe sex toys will be rejected.
Work with Safe Lust
Interested in working with me? Make sure you read our disclaimers.