Tenga Original & Premium Vacuum CUP Masturbator Review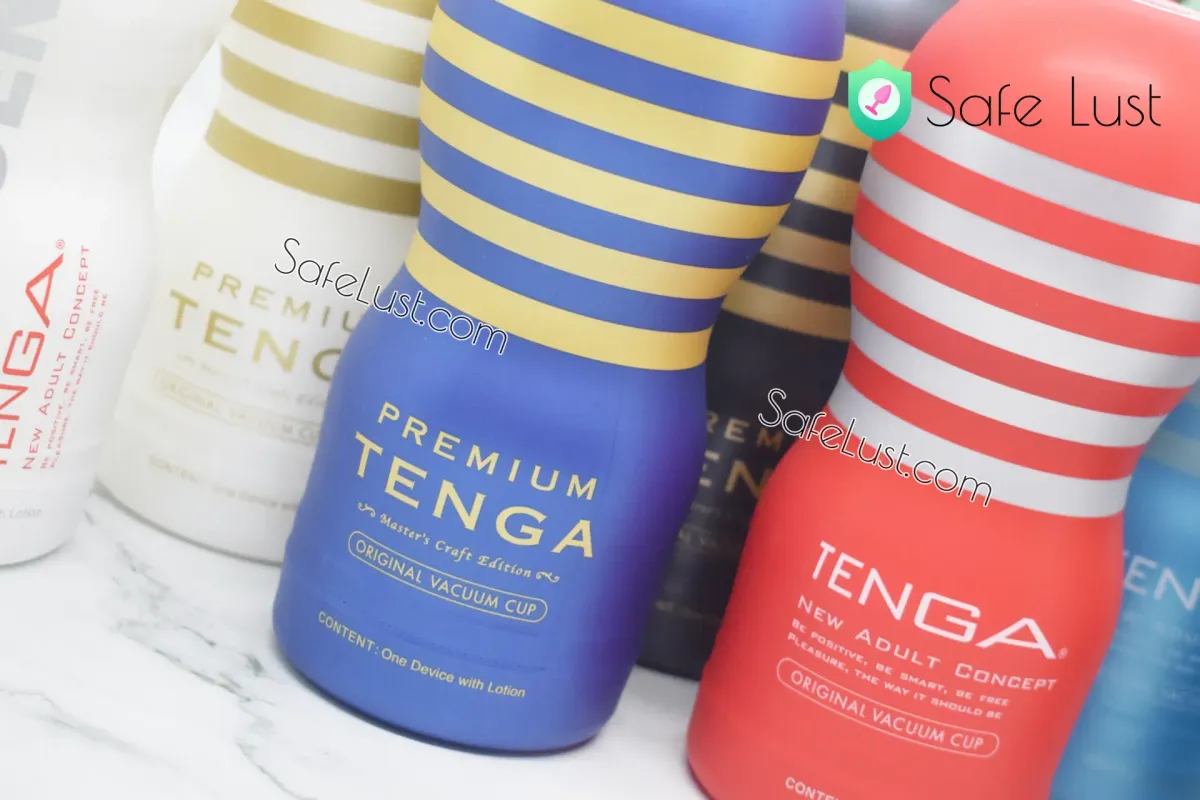 Convenience at its best.
I've been really intrigued by the stylish one-time use Tenga CUPs. I had to find out the reason why people are interested in one-time use masturbators, are the Tenga CUPs really that good? Tenga was nice enough to send me some Tenga CUPs in exchange for an honest review.
Why Use Disposable Sex Toys?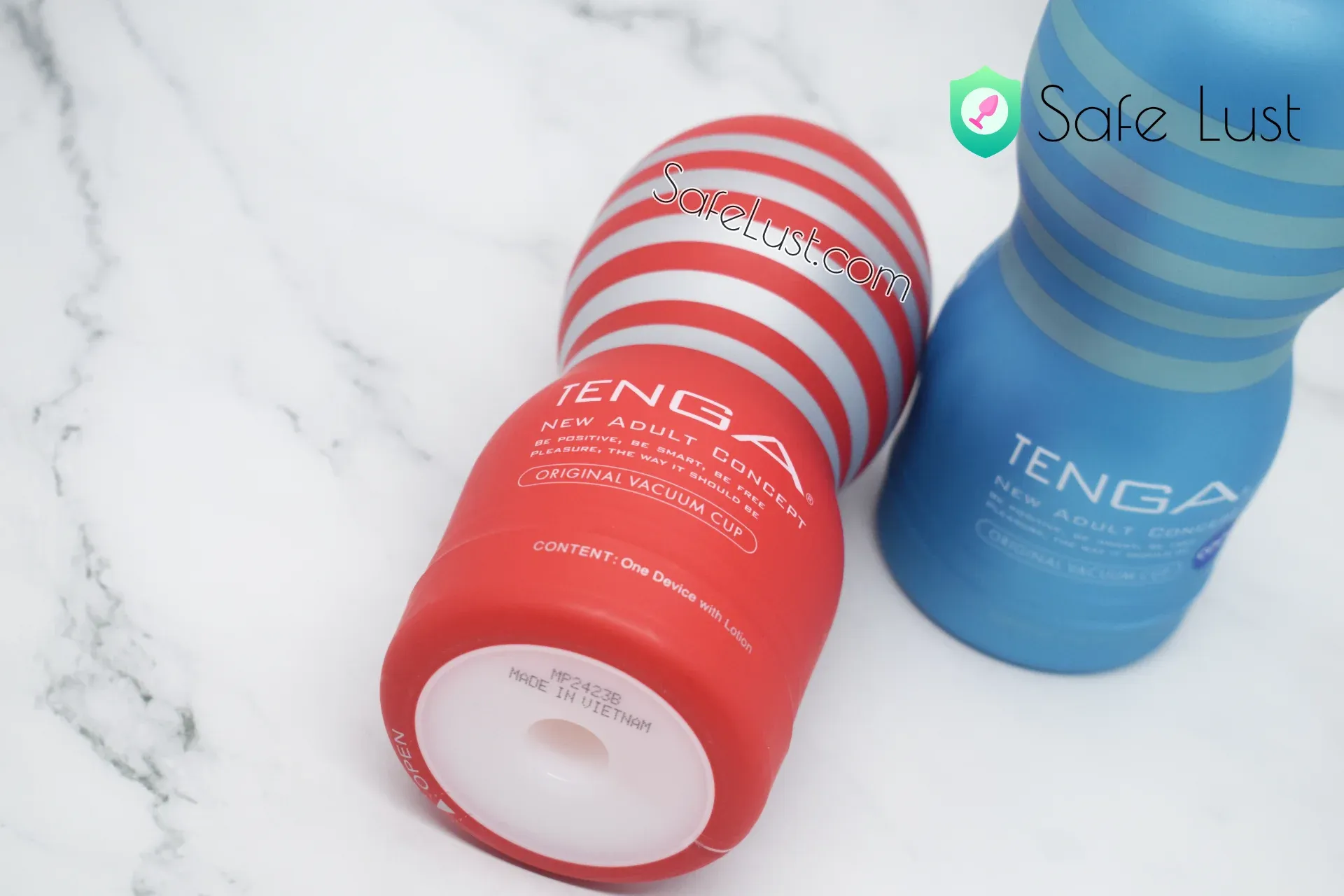 Getting my first ever Tenga CUP, the first question that went through my mind was: why use disposable sex toys? Can they really not be re-used? Is it worth the single-use costs? I've dug up some of the answers.
The convience is amazing.
Why use a disposable masturbator?
The convience is incredible. Imagine this, on a spicy evening alone, you open up the Tenga CUP. It is pre-lubricated, so you don't need to add any lubrication. You're ready to go and enjoy it.
Lubricant doesn't leak out thanks to its engineering. You have an immense amount of control with its suction control hole at the top. This brings you more than over the top.
Once you climax, clean-up is a breeze. Close it and dispose. There is no mess at all. How convenient and comfortable is that?
Clean-up can take a while for male masturbators. With the Tenga CUP, it couldn't be easier, you just relax once you're done.
Is it worth the cost for a single-use?
That will depend on you. Since one CUP is not that expensive by itself, I invite you to try one out and see for yourself.
I was definitely surprised. I've had such a great experience reviewing the Tenga CUPs that I'd love to try more – which I will in my next reviews 😈.
Packaging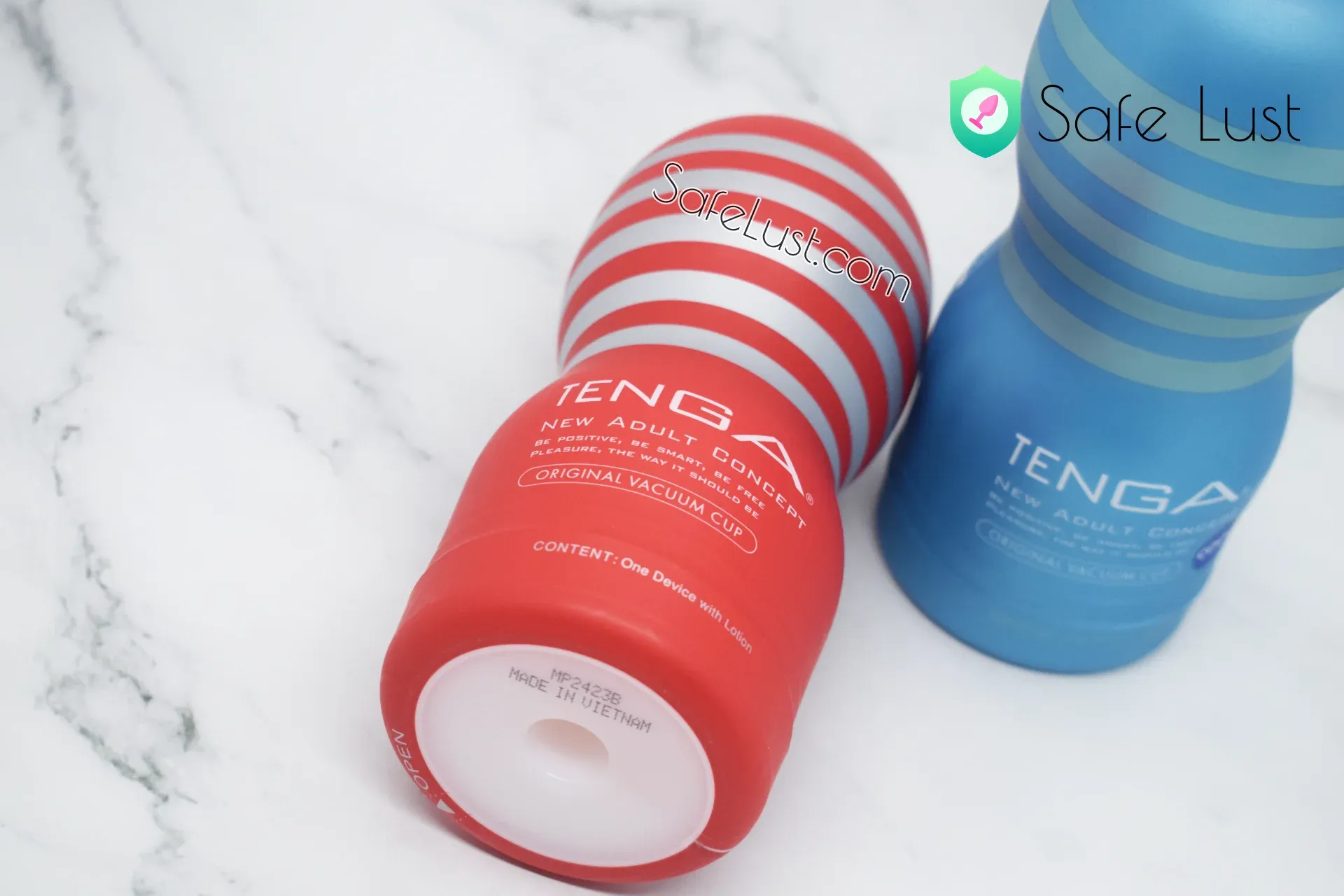 The packaging is sleek and simple. Remove the sticker at the top, tear off the plastic at the base. Open it up and you're ready to go.
Like all other Tenga toys, these look so amazing that I want to display them. Tenga even has an article on how to upcycle your CUPs so you can turn them into a tissue box, or turn them into a light. I'll have to look into that 🤩.
How it feels
For this review, I tested both the Original CUP (red) and the Premium Original CUP (dark blue). Let's dig in.
Tenga Original Vacuum CUP Texture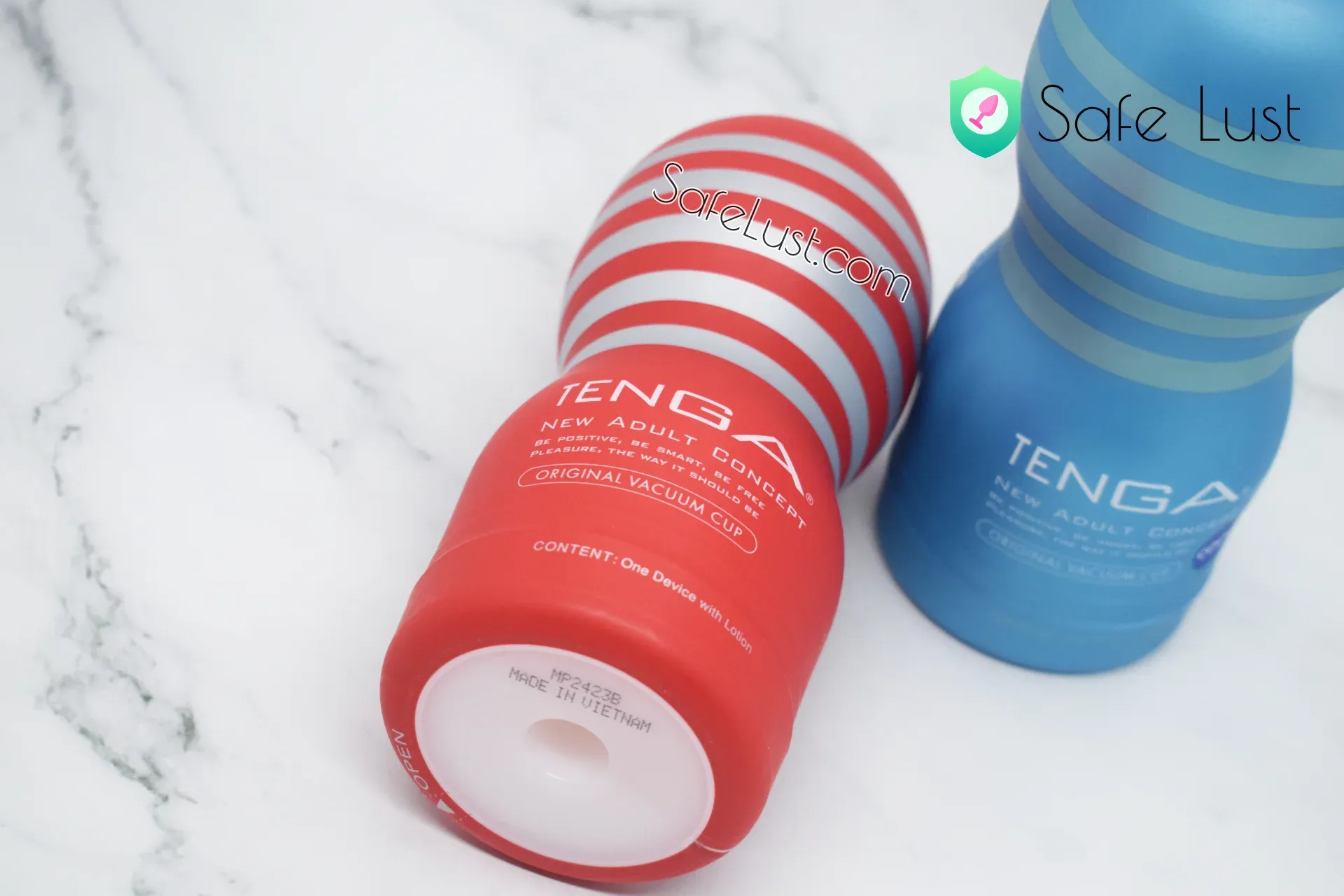 Trying out the Tenga CUPs for the first time, I was pleasantly surprised. The textures are such a win 😃!
The CUP comes pre-lubricated all around the insides, so it's super easy to get started, I just dive right in. The cup features a Tenga Smooth Pad at the entrance,  creating an air-tight seal for strong suction, and avoiding lubricant leakage. And oh gosh, there's really strong suction going on.
I first enter into a small area before all those nubs come to play. The nubs are very strong, and feel great especially on the frenulum. Here's a trick, angle the cup and you'll get even more of that frenulum action along those nubs. Tenga already figured that out and released a special Tenga Rolling Head Cup for this, that must feel amazing.
Greeted with oval-shaped pleasure-waves
After the nubs, I'm greeted with oval-shaped pleasure-waves 🫢. This section feels more realistic, I love it – but there's more. Once I reach the end, there's a big textured nub awaiting me, along with small floating shapes that look like candies.
The big textured nub is ready to give you that final frenulum touch. Rotating the cup around offers different sensations, so I rotated it until I found the best angle. The candies are a nice touch. They feel a little springy and move around teasing me as they are floating.
At the entrance there is a foam ring which dispenses lubricant as you go. However, after around 5 minutes it was not slippery enough anymore, and my member was getting stuck at the entrance 😳! Adding some Tenga Real Hole lubricant solved it.
Rename it to the Tenga Super-Vacuum CUP 🫢
Topping it off, I could control the suction by placing my finger on the hole at the top of the cup. Once it's on there, the suction was so strong I could barely penetrate it. I love how I can control exactly when to add suction effects with the cup. It lives up to its name after all, the Tenga Vacuum CUP 👏. We might have to rename it to the Tenga Super-Vacuum CUP, with that amount of suction 😅!
Although I'm generally not a huge fan of disposable items, this was a great experience that clearly had me wanting for more. I finally understand the rave about Tenga CUPs.
Tenga Premium Original Vacuum CUP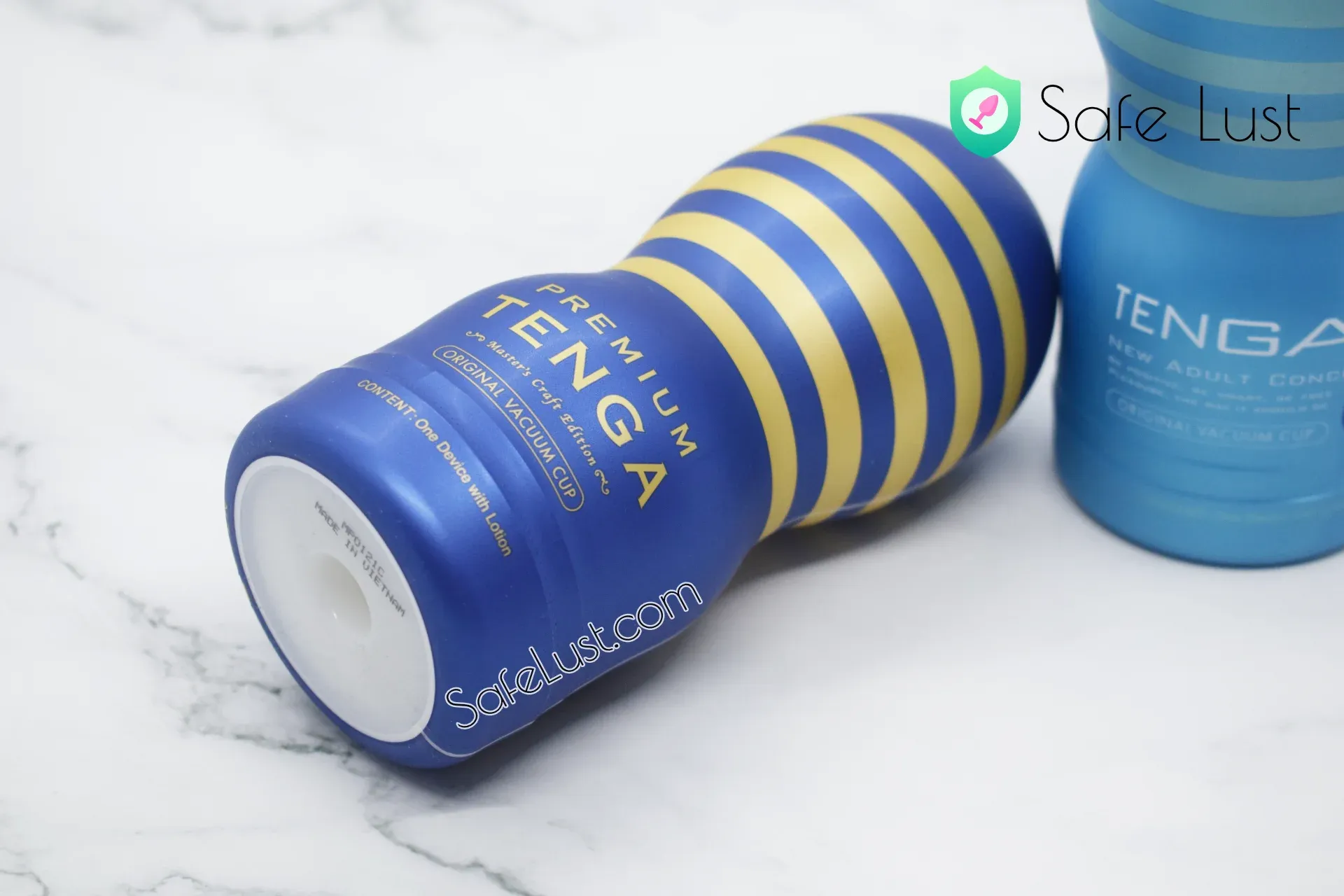 The Tenga Premium Original CUP feels more refined. It comes in a classy blue outer color. Opening it up, the entrance looks similar to the original with a smooth pad for insertion.
I didn't get stuck
It also comes pre-lubricated and has a hole on top to control suction. I'm happy to announce, I didn't get stuck in the Premium CUP 🤣! During my tests, the lubrication was more than enough. Tenga definitely upgraded something around the lubrication on the Premium line-up, also according to their article:
The PREMIUM TENGA CUPs all feature more intricate internal details as well as upgraded materials for both the sleeve and internal lubricant for a sensation that is a class above our current Standard CUP offerings.
~ Tenga US
My experience felt much smoother
In terms of materials, my experience felt much smoother with the Premium CUP. Entering the Premium CUP, it gave a soft, comfortable feeling, warmly embracing my member. It is less aggressive than the original cup, while still being super stimulating 🔥. No matter the speed, I didn't experience any chafing feelings with the premium, while it sometimes happened with the original.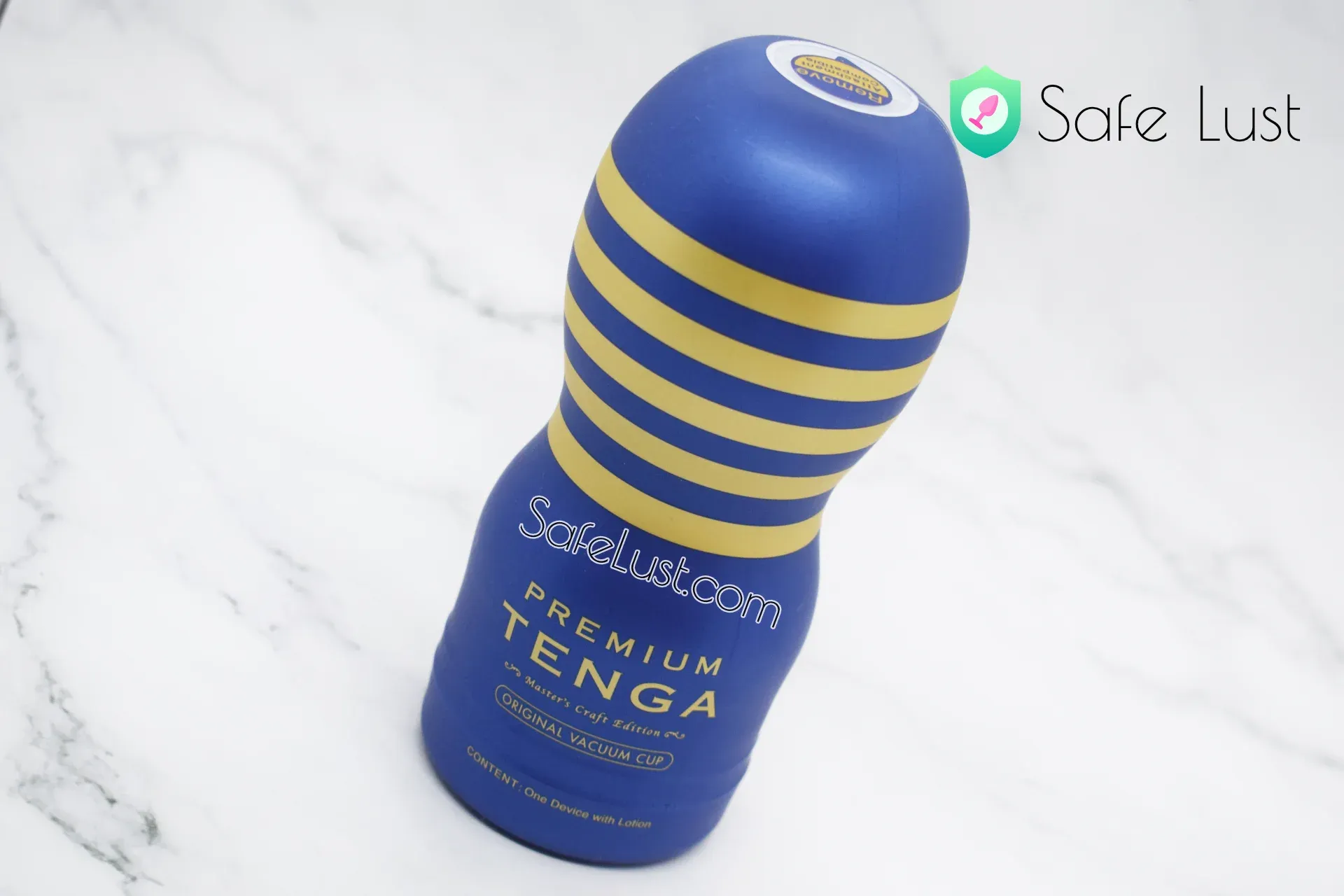 The premium is a clear winner
Which Tenga CUP is the best between the original and premium? The premium is a clear winner. Don't get me wrong, I still love the original cup too, but the premium really is better. If you're short on money, you'll be fine with the original. You can keep the premium for when you're looking for more variety in sensations, or for a special occasion 🌟.
The Tenga CUPs give a nice tight feeling. While being on the tighter side for larger girths, it didn't bother me, it was a comfortable amount of tightness. This seems a good cup for both smaller and larger girths, although beware, the CUPs I reviewed here aren't squeezable. Tenga does sell Soft Case Cups that you can squeeze if that's what you're into.
Quiet enough for discreet use
In terms of noise, there is no clear difference between the original and premium cup. They're both really silent, with minimal airflow noise through the suction control hole. Quiet enough for discreet use 😉.
Should you get it?
I was blown away (quite literally) by the Tenga CUP and its strong suction. Not only are the textures great, the suction is vacuum-strong, the lubricant on the premium works well and it is super convenient.
So if you are looking for a convenient one-time use masturbator, which does everything really well, and has a super-strong vacuum suction – the Tenga CUP is for you.
I understand now why the Tenga Cups are so famous. The Tenga CUP is well-worthy of its Vacuum name, and if you are interested you should no doubt at least try it once in your life. From 9USD/11EUR trying a couple of cups won't break the bank.
Who is it not for?
I really don't want to look like I'm only praising the CUP, but there's no real cons apart from it being single-use only, and the lubricant not being enough on the original CUP. Save on your cinema ticket next time and buy a Tenga CUP instead.
Alternatives
If you're looking for re-usables, Tenga has got a bunch of those as well! Check out the below.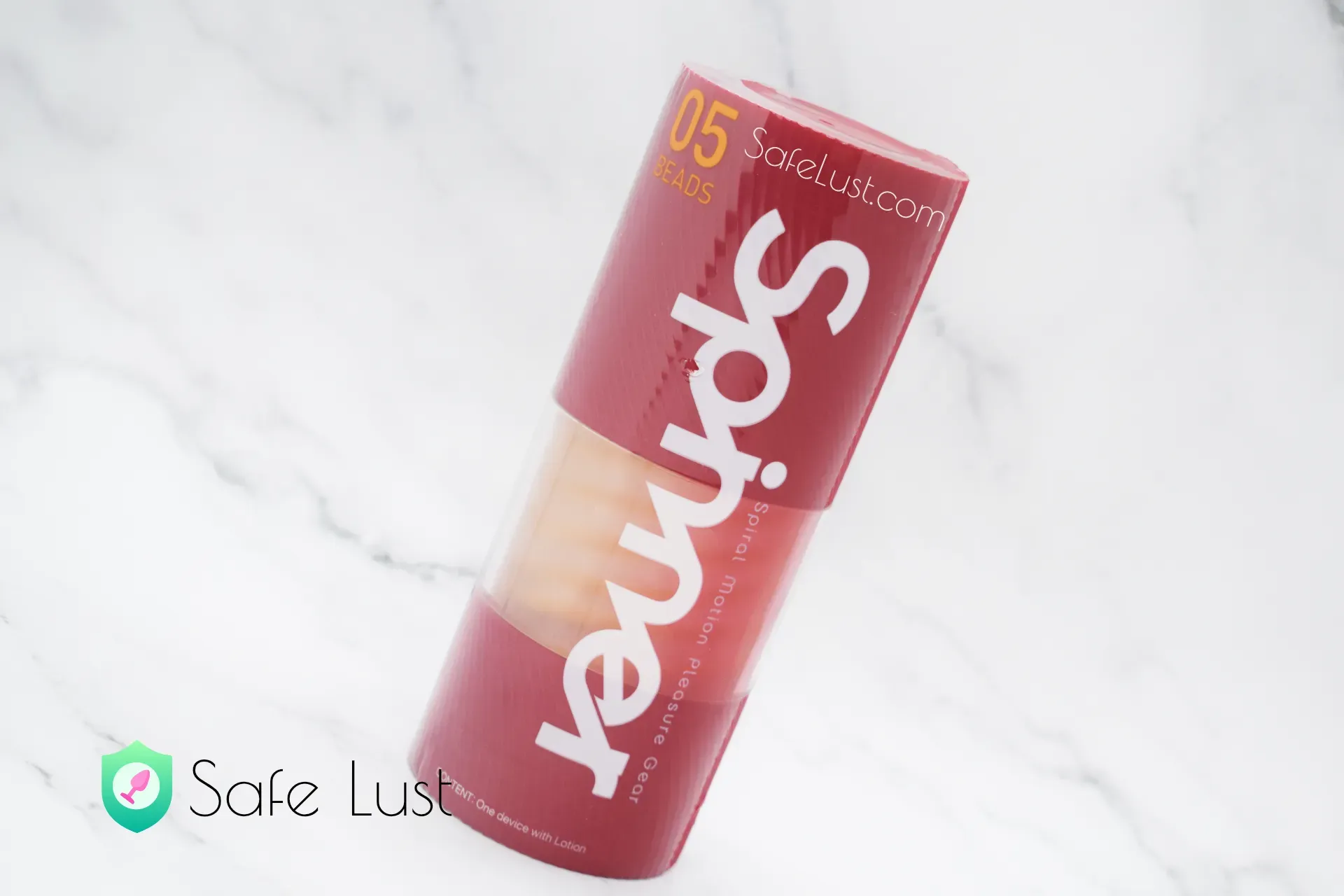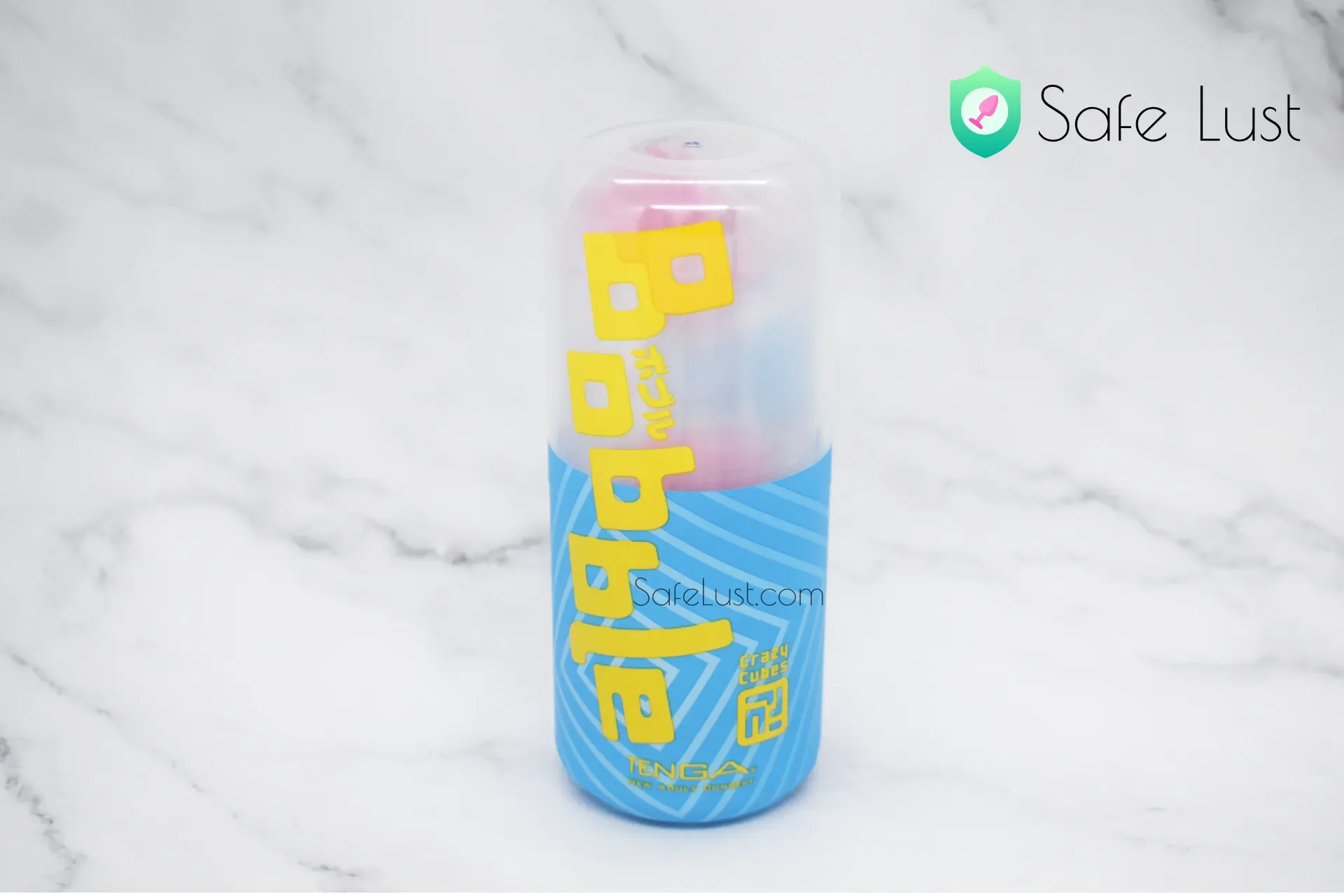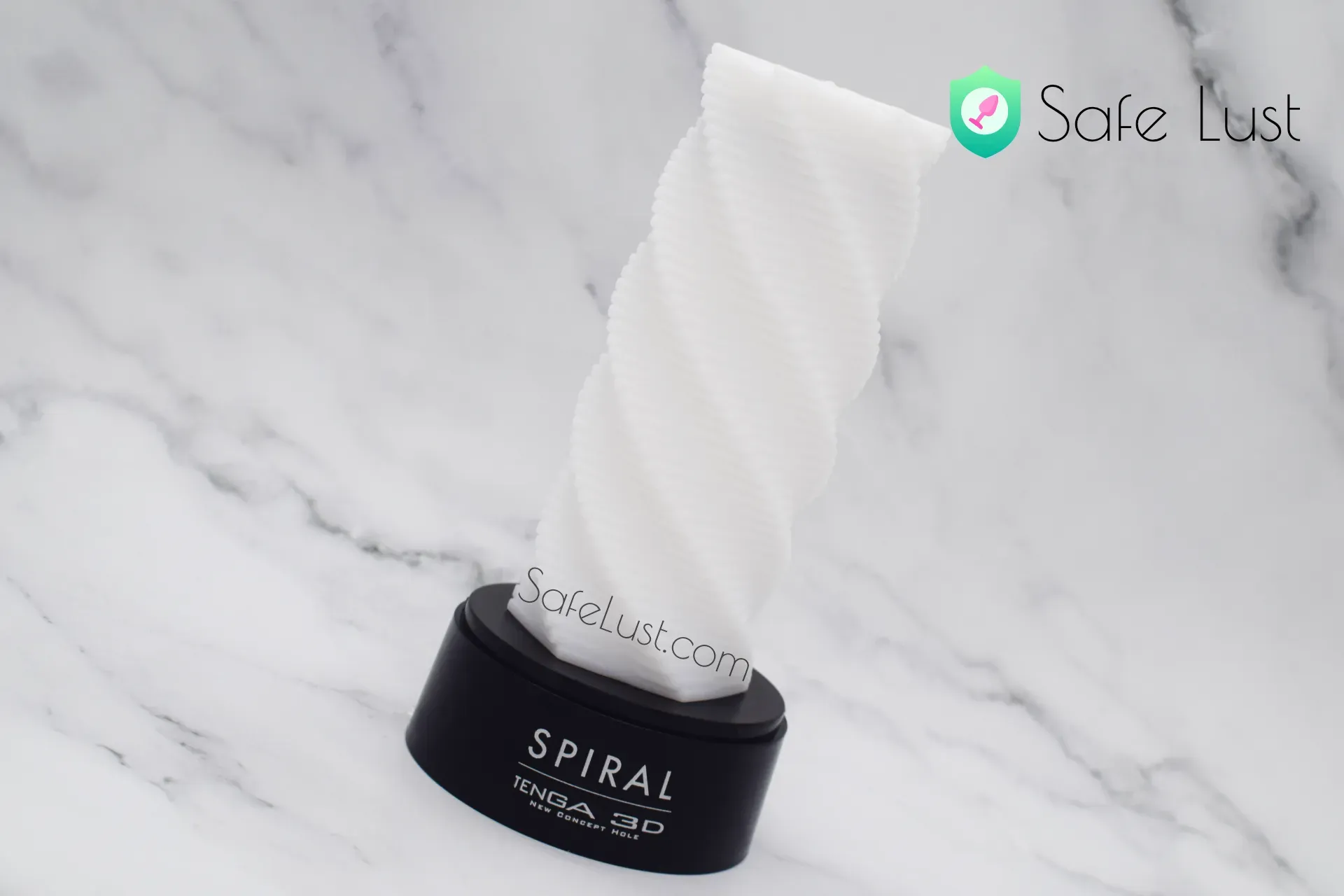 If you'd prefer more realistic orifices, Fleshlight has an amazing offering.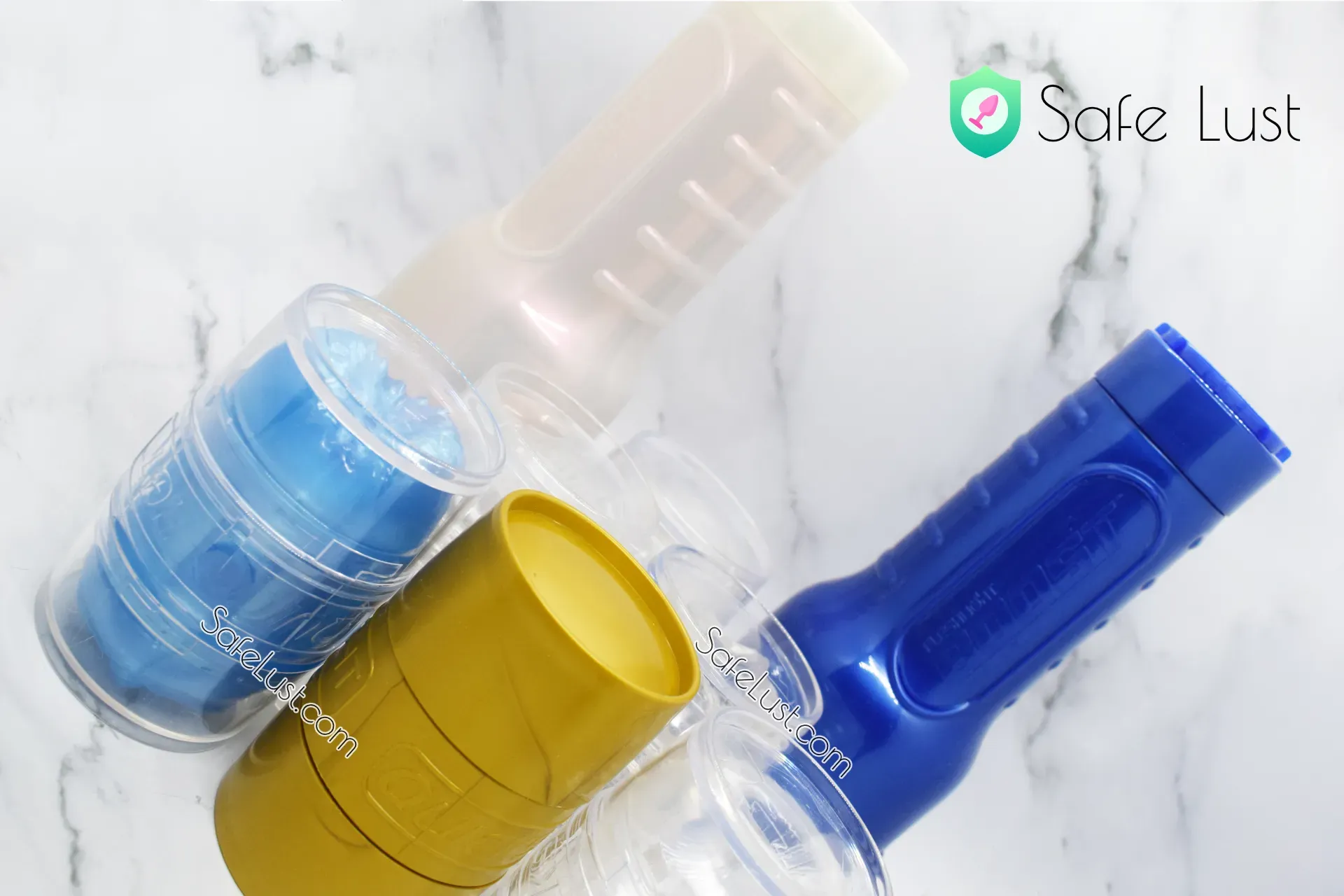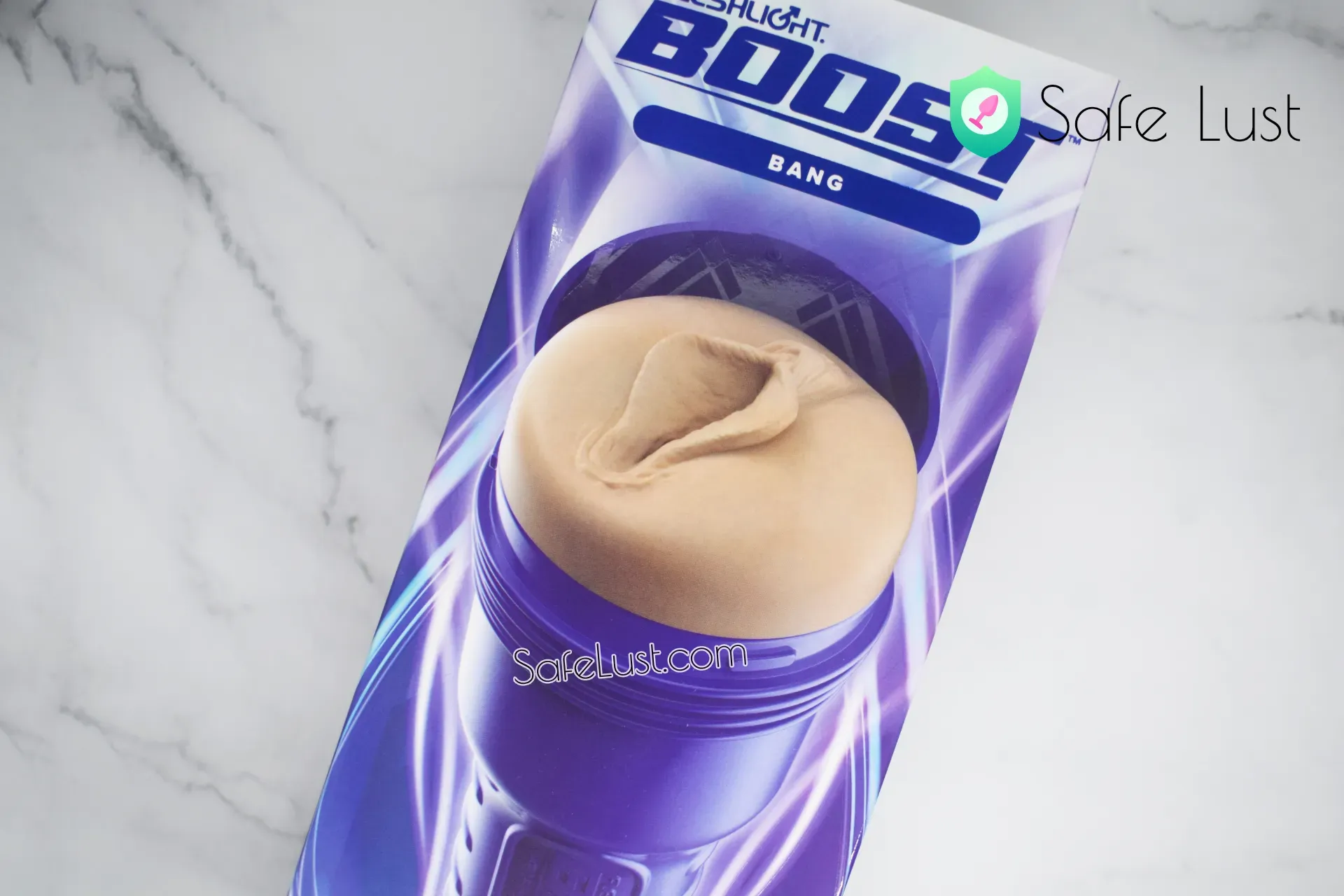 Pricing
How much does the Tenga CUP cost? Are the Tenga CUPs affordable? Depending on how often you use them, it can be affordable.

At that price why not get a haul of Tenga CUPs and/or re-usables to reach free shipping?
Tenga CUPs FAQ
Summary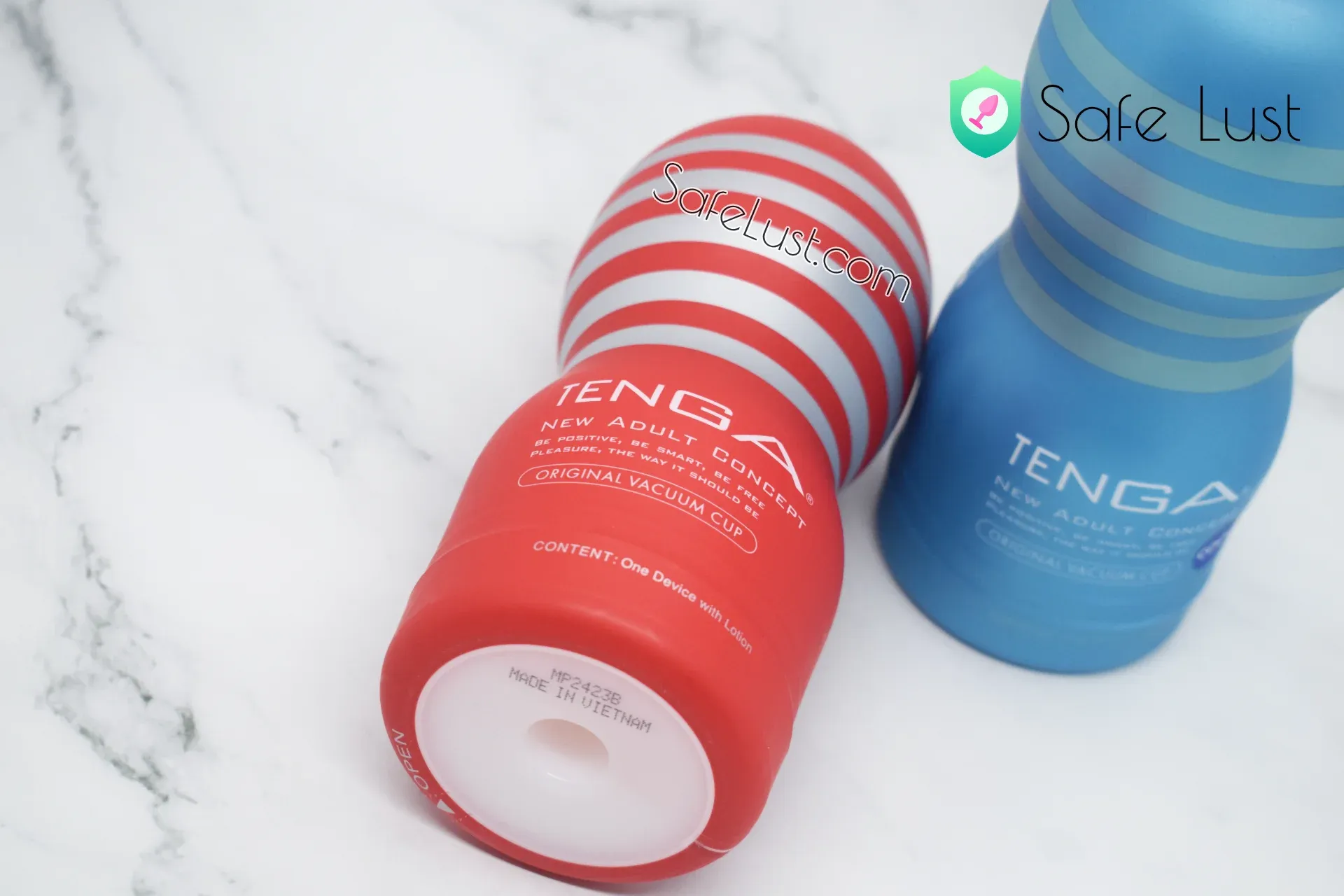 At this price, you should give the Tenga CUPs a try, chances are you will love it. Unless you prefer re-usables, there are no reasons not to get one.
Let me know in the comments if you have any questions left for the Tenga CUPs and I'll be happy to help out. What is your favorite Tenga CUP?