Top 5 Best Anal Toys in 2023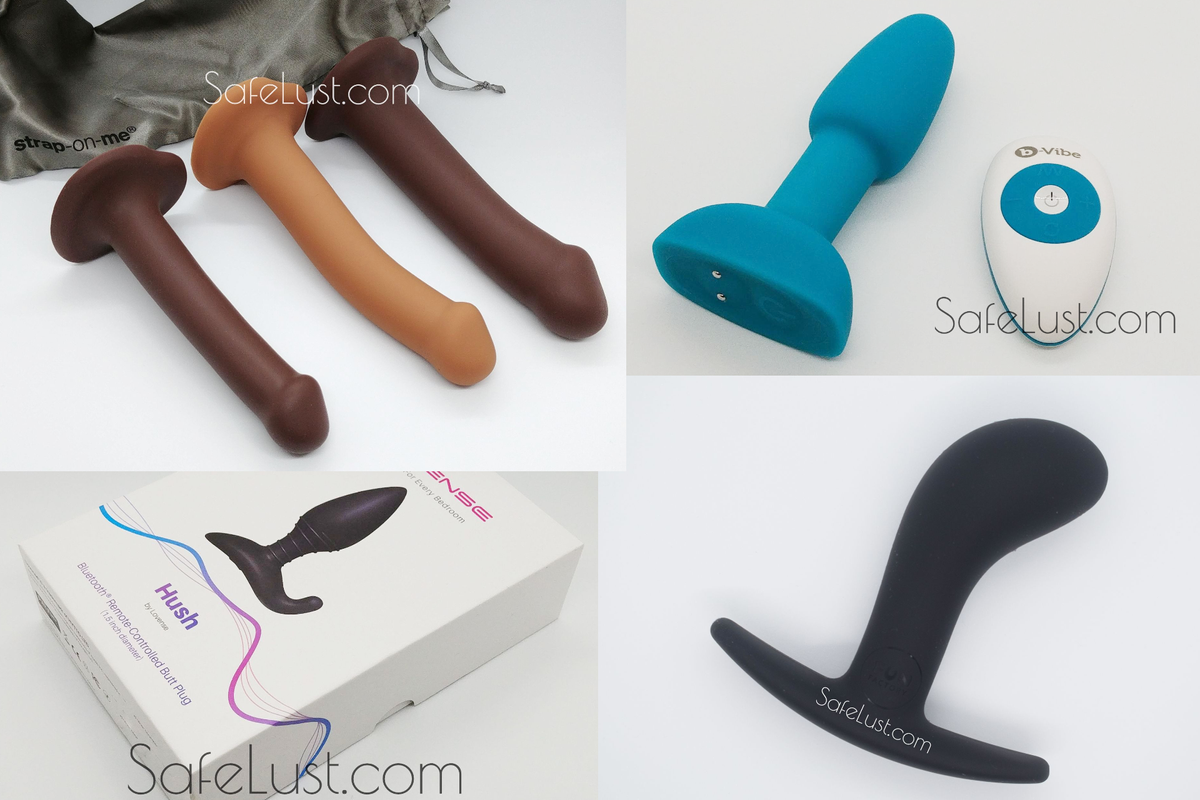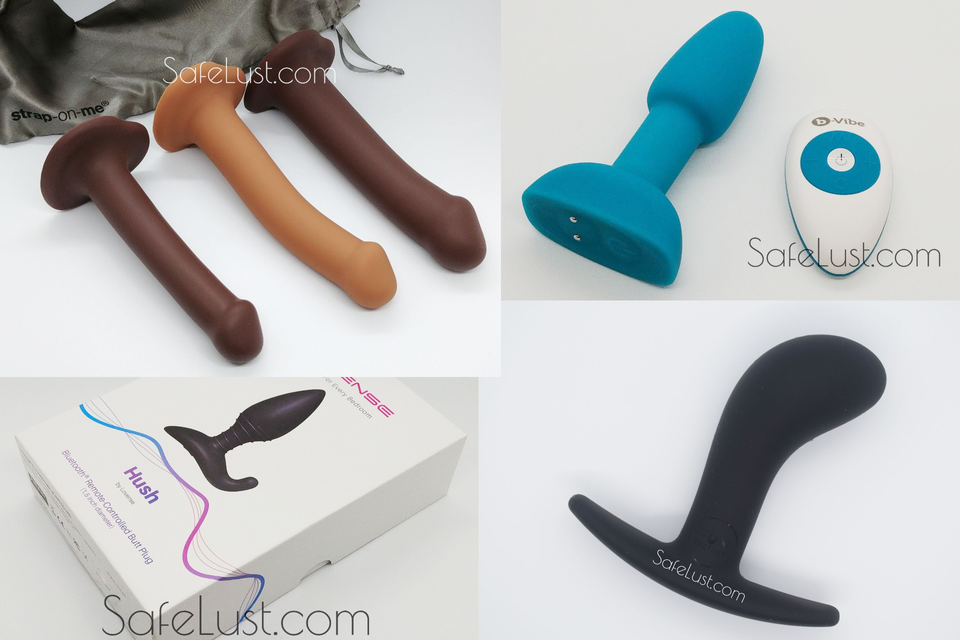 Having tested many anal toys, many more than I have actually published reviews for, so it's time to make a list of the best anal toys available so far!
Here are the top 5 anal toys I recommend from starters to experienced! I selected a range of my favorite butt plugs and dildos out of my vast collection. These are sure to bring you pleasure and are 100% worth the money.
Most of the higher-quality, slightly pricier sex toys have been toys that I keep coming back to, so the higher price is usually worth it – with the exception of some great cheap toys. High-quality body-safe materials are a must.
#1: B-Vibe Rimming Plug Petite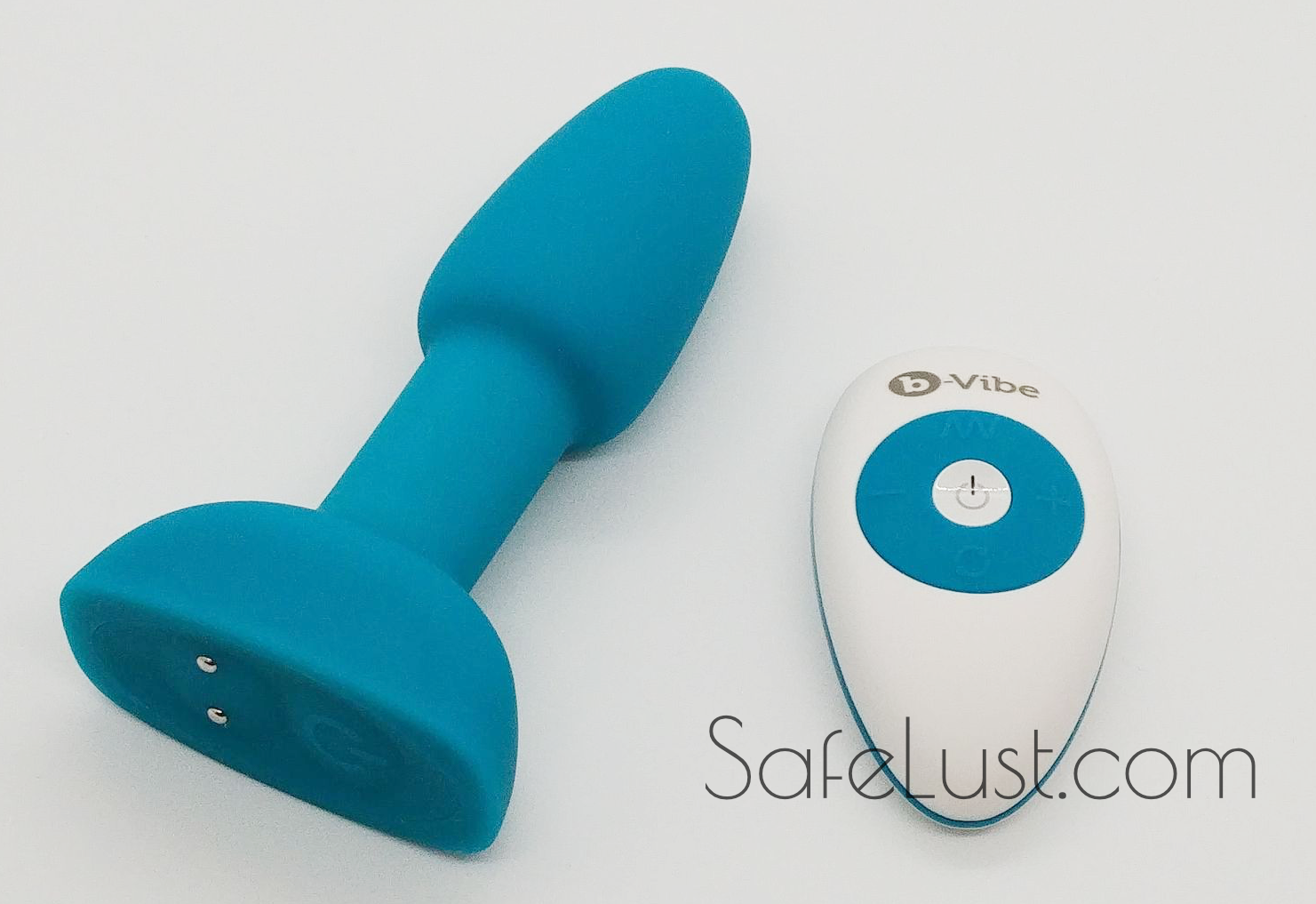 If you're looking for a butt plug with special sensations while being able to enjoy remote controlled fun, this is the one you need! With its rotating metal beads near the base, this plug is sure to spice it up. The price of this butt plug is on the higher range at around 160USD, but it is 100% worth it if you can afford it.
Having tested many different anal toys, this is the one I keep coming back to for play sessions because it just feels great. The rotating beads combined with the powerful vibrations keep me wanting more.  If you are into long-term wear, do note the base of the plug does protrude quite a bit.
This butt plug is great for intermediate to advanced players. If you're just starting out, take a look at our Top #2 below – which can be used for any level of experience.
#2: B-Vibe Anal Training Set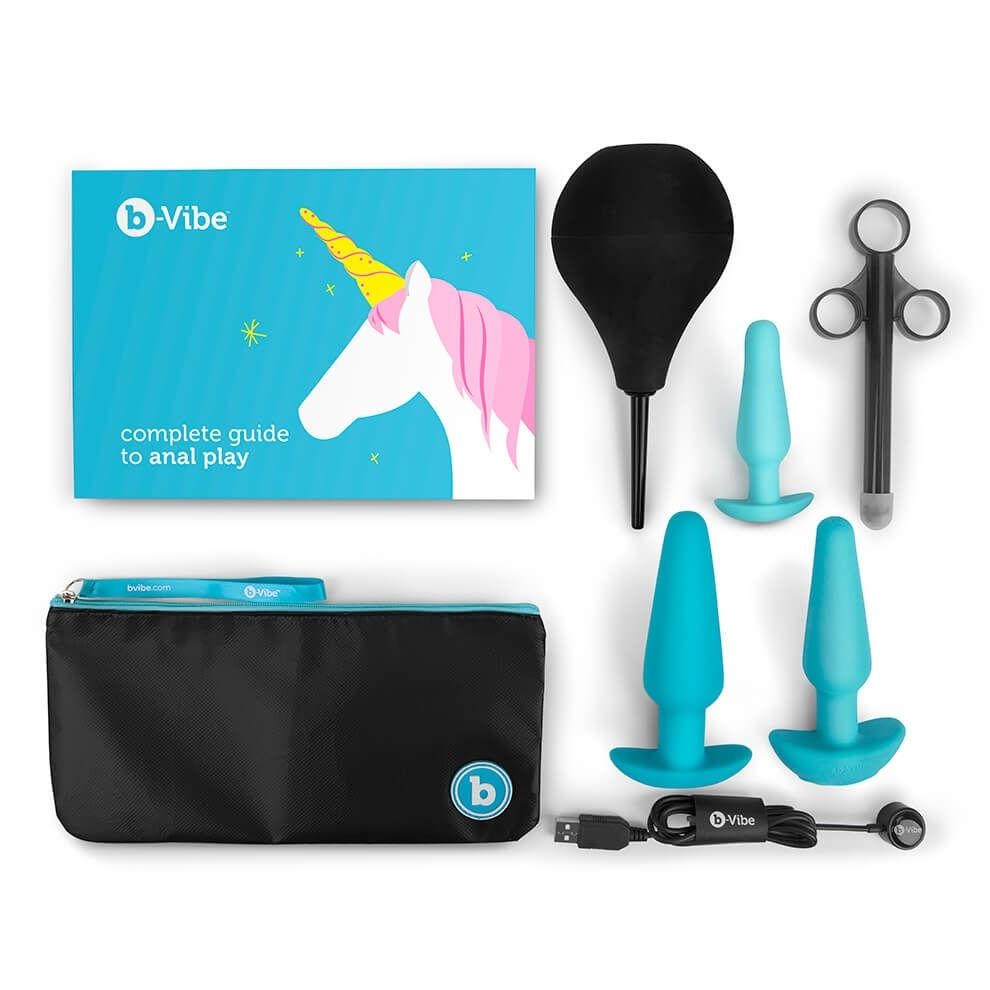 B-Vibe Anal Training Set
I am still working on publishing a review for this set, but this is 100% a gem of a set! At the time of writing this article, this costs 159USD – but it contains everything you'd possibly need to get started.
This set contains many things:
A small butt plug
A medium-sized vibrating, USB-rechargeable butt plug
A larger weighted butt plug with a metal ball inside
A lubricant syringe
An enema
Whether you're just getting started, or you are experienced, you will definitely like this set. I keep coming back for the medium-sized butt plug, it's the perfect size and its vibrations are thrilling while not being too loud. The larger butt plug feels great to stretch, and the weighted ball is obvious.
The medium-sized vibrating butt plug in this set is smaller and easier to keep in for longer periods compared to the B-Vibe Rimming Plug Petite.
Considering everything you get in this set and the high quality of the products, it is a steal.
#3: Strap-On-Me Dual-Density Dildo Range
The strap-on-me dual-density dildos are luxurious. The super soft feeling of its dual-density silicone is seriously one of the best. The prices start at around 60USD.
Their range of dildos can be great for anything from vaginal or anal play to pegging. Strap-on-me has really expanded their collection in 2022 with beaded dildos, inflatable toys, double dildos, weighted and prostate dildos.
If you are doubting on size and you have some experience, I recommend starting with the Medium size for the semi-realistic dildos, it will be your best bet unless you are sure you are an advanced player.
#4: Lovense Hush Remote Controlled Butt Plug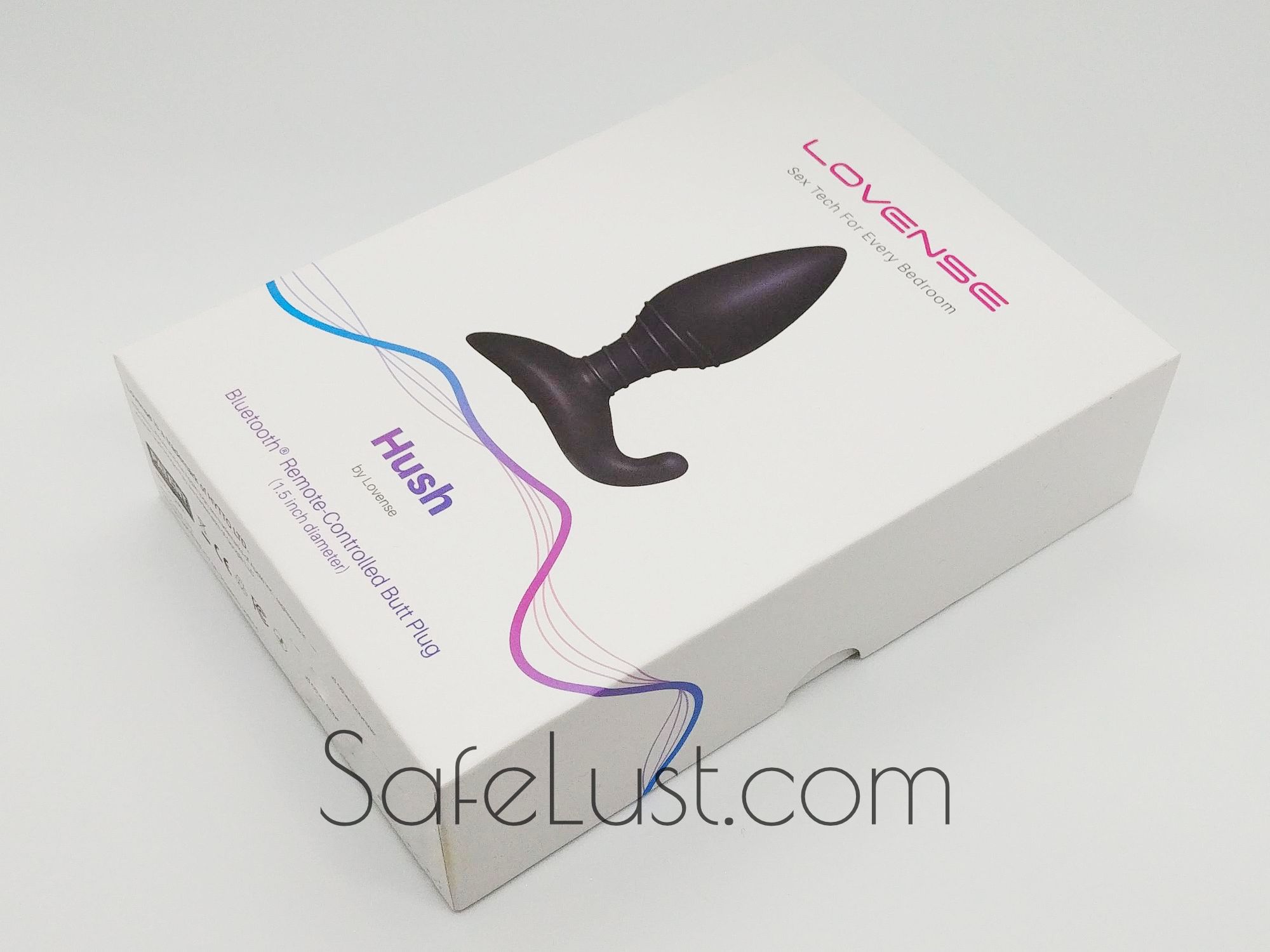 The Lovense Hush comes is different sizes, and costs around 90USD. It's a BlueTooth remote controlled vibrating butt plug. In 2022 they came with a redesigned version – which I still need to review! It is safe to say that the Hush 1 and Hush 2 are both great butt plugs.
Its vibrations are seriously intense. From all the butt plugs I have tested, this one has the strongest vibrations and they feel great.
The app is easy to use and makes it very fun. It can vibrate along with the sound from your surroundings using your phone's microphone, vibrate along with songs playing from your phone. You can also allow other people to control your vibrations by sharing them a link.
It's very fun to play with, but I have to warn I do not believe it's a very discreet toy. Unless you go for anything more than the lowest vibration setting, its vibrations are quite loud.
Many shops are selling the Lovense products, however, I've found them to be the cheapest on the official Lovense store – here is the official product page for the Hush.
#5 Fun Factory Bootie Butt Plug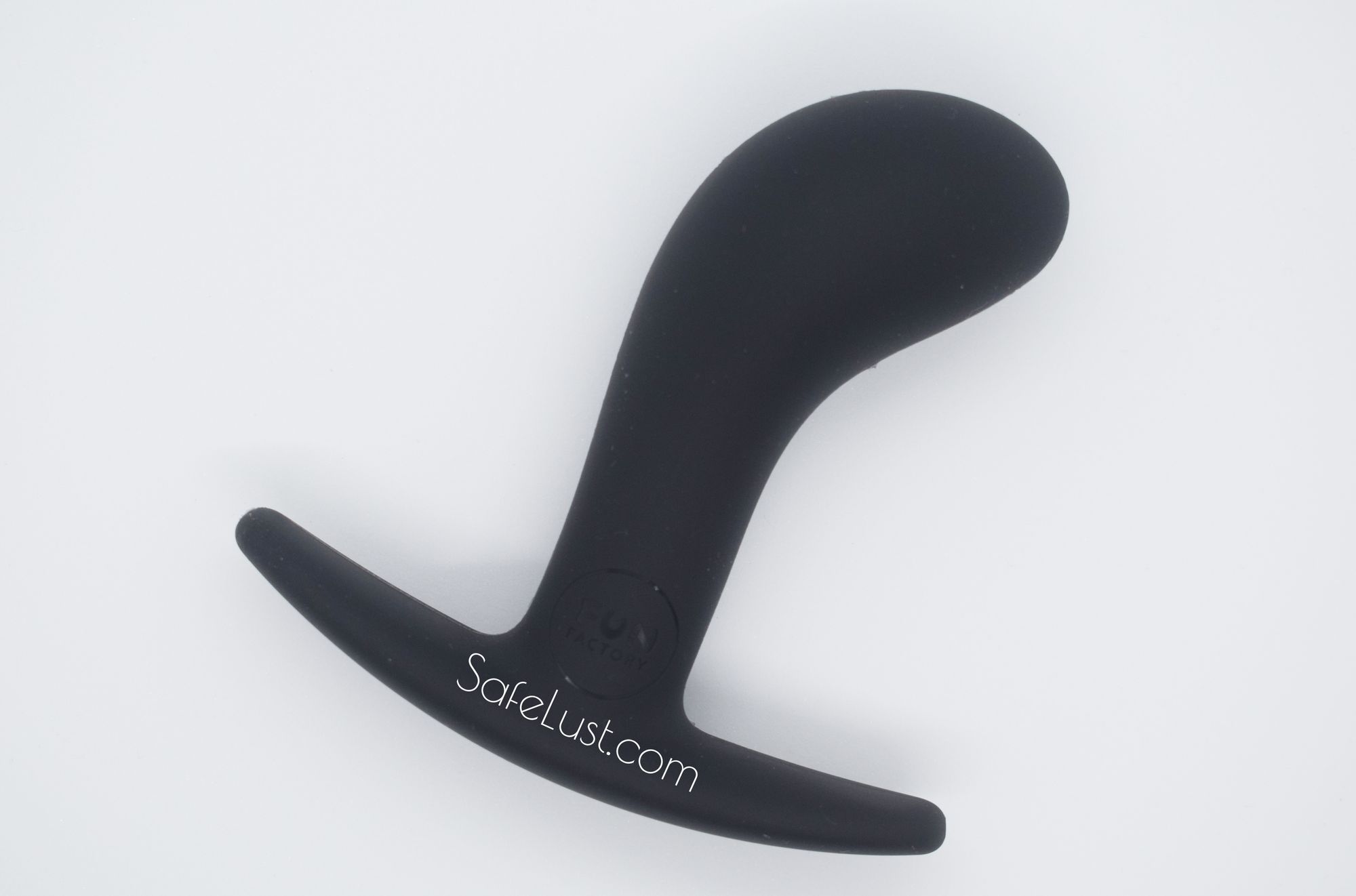 This is a great butt plug for g- and p-spot stimulation. It always hits the right spot. Best of all? It's quite cheap! It comes in at around 35USD.
It's discreet, comes in multiple sizes and has a very comfortable base, which makes it comfortable to even sit with this butt plug.
Sex toy companies
I can safely recommend all products from the above sex toy companies, since they only sell body-safe high-quality sex toys.
🚀 Never miss new toys 🚀
Sex Toy Reviews straight to your inbox
By subscribing, you agree to the Terms to receive Safe Lust promotional and marketing emails.

No spam. Unsubscribe anytime.