Tantus Ripple Small Butt Plug Review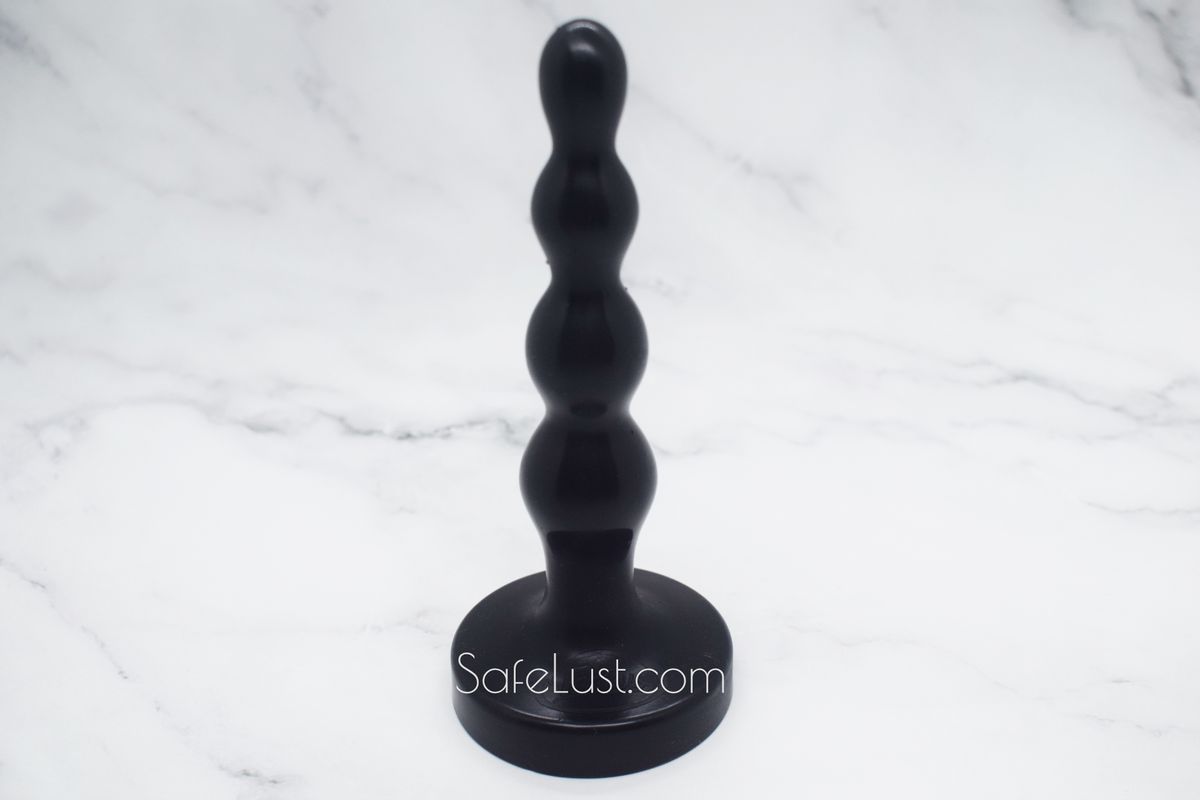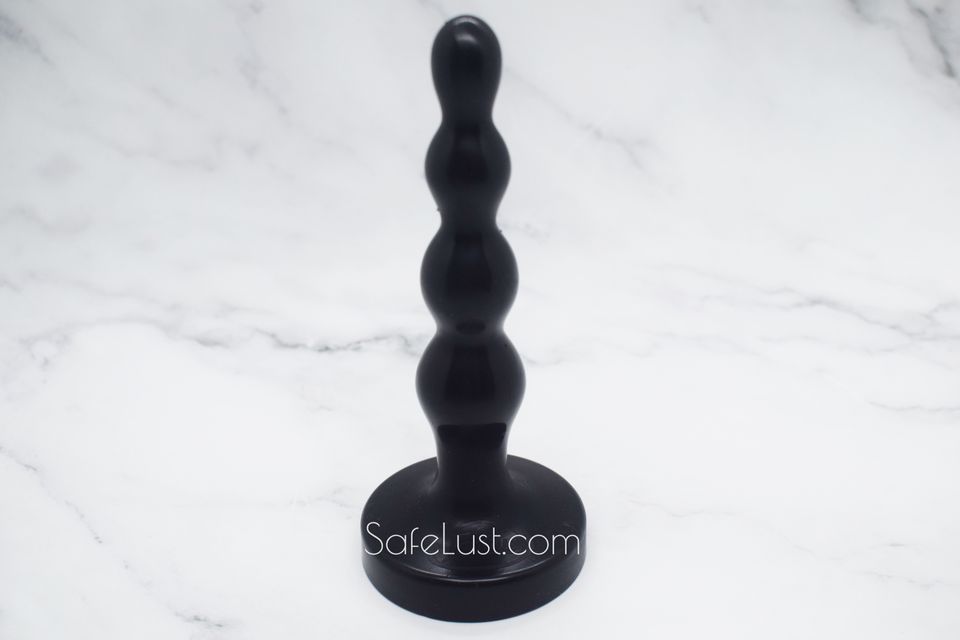 Tantus is well-known for having great body-safe silicone sex toys. The Tantus Ripple Butt Plug is a beaded sex toy that comes in two sizes, small and large. I'll write a separate review of the large as the experience can be quite different.
Tantus Ripple Small (Butt Plug / Dildo)
A small beaded dildo that can be used anally or vaginally.
The Tantus Ripple comes in two colors, purple and black. I am reviewing the black version of the Tantus Ripple Small, soon I will also be posting my review of the Purple Tantus Ripple Large.
Butt Plug?
The first point to discuss: is the Tantus Ripple really a butt plug? It has a secure rounded base, check, but there's no traditional butt plug shape, and no thinner shaft near the base to avoid it from slipping out.
I can already tell you that this butt plug will slip out very easily unless you are wearing very tight underwear. In my opinion, it's more of an anal (or vaginal) dildo, but I don't consider it a butt plug.
With that sorted out, we can continue the review!
Packaging
The Tantus Ripple Small comes in typical foldable plastic packaging. I don't have the packaging of the small version anymore, but you can find a photo of the Ripple Large packaging below, which is the same except for size.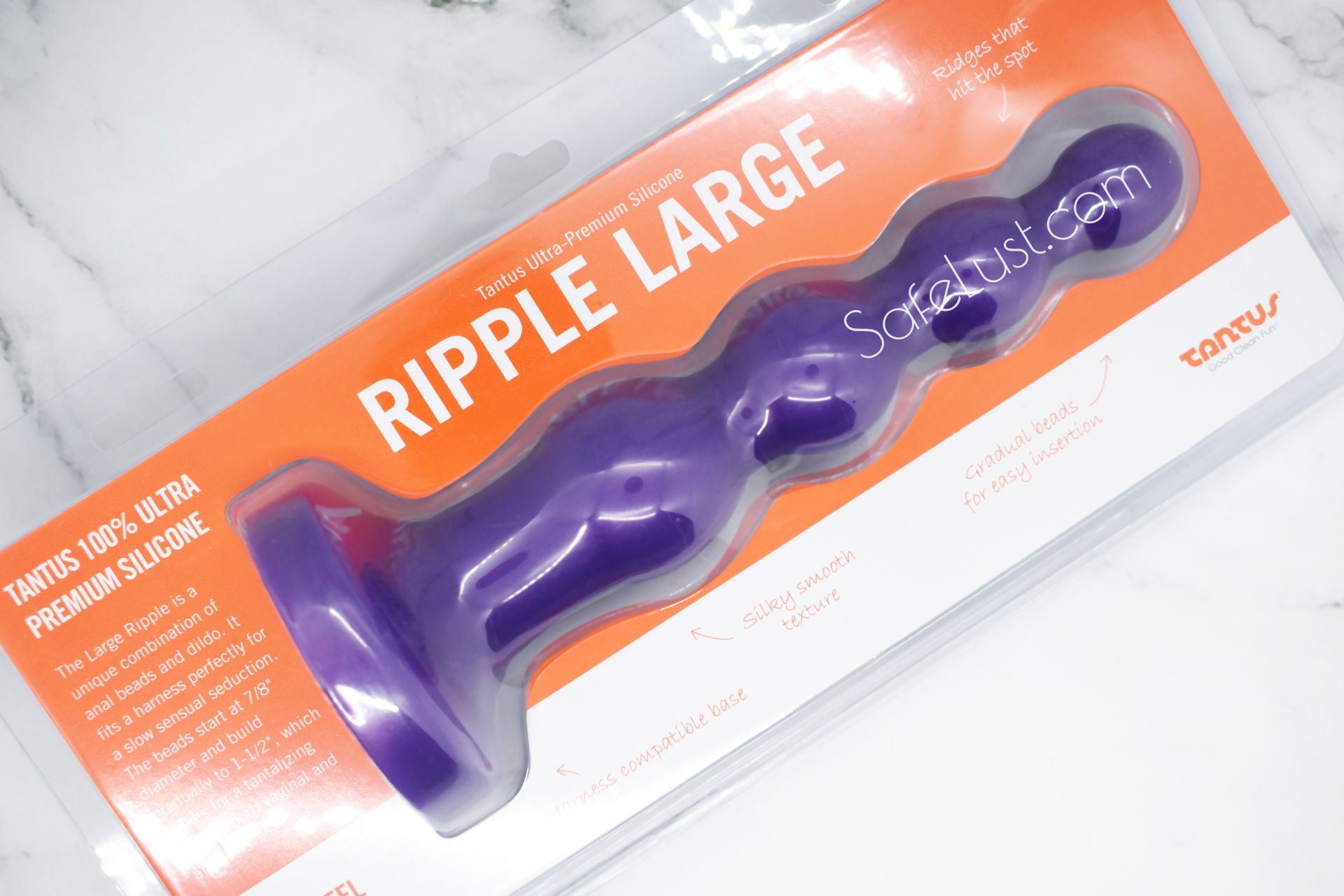 It's a nice presentation with key features highlighted. Unfortunately, it doesn't come with a hygiene seal, something which should be standard for all sex toys. There is no way of confirming whether the sex toy you received is actually new, so make sure to buy it from a trusted retailer.
?
@Tantus why do only some Tantus toys come with an actual seal on the packaging?
Shape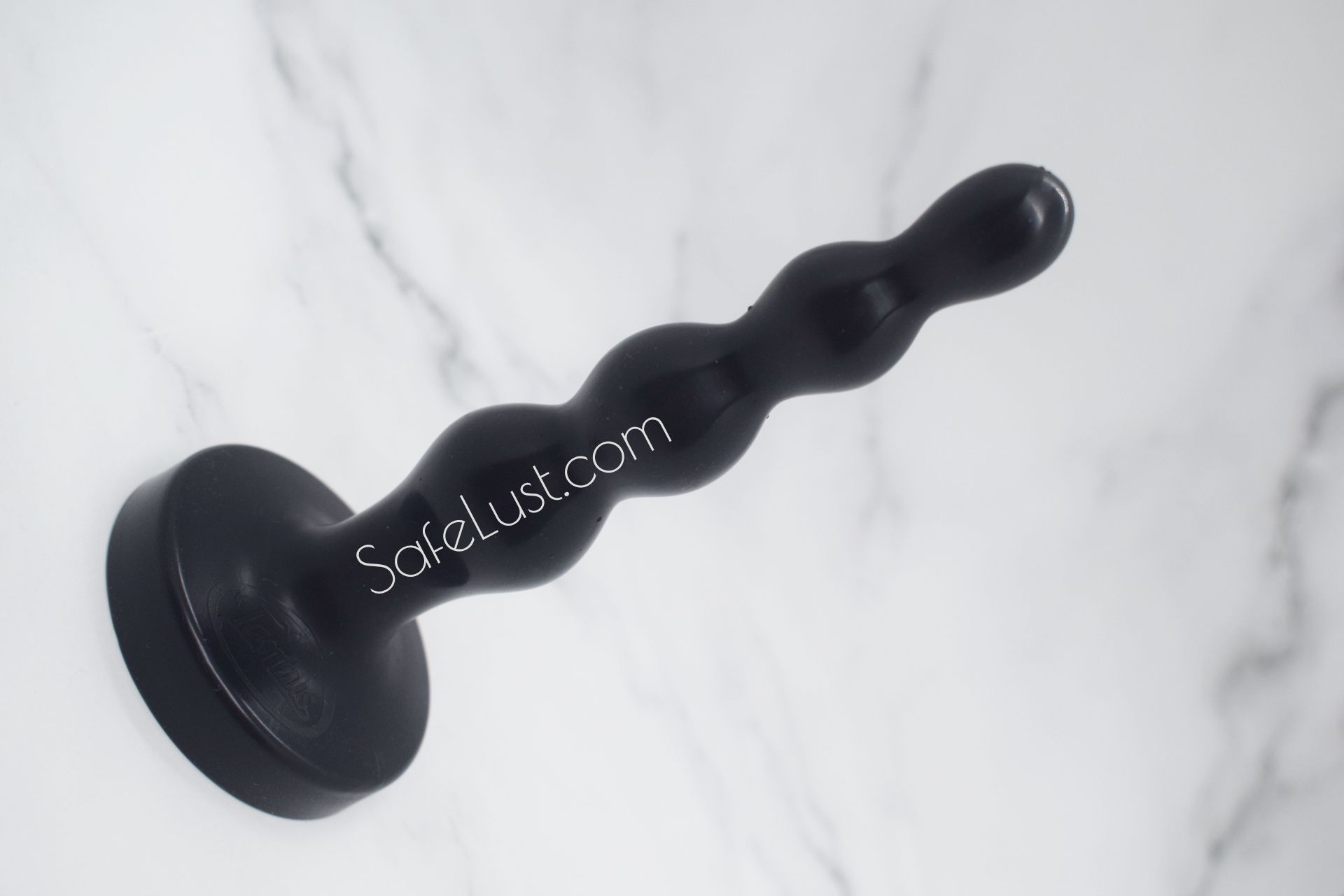 The Tantus Ripple Small has a typical anal beads design, containing 4 beads in graduating sizes. The diameter between beads is quite smaller than the beads themselves, which makes for a very pleasurable 'popping' sensation during use.
With the size being on the smaller side, it's great to use this toy as a dildo, and feel the different beads popping in and out. It is however hard to keep this toy inside, so don't expect to really use this as a butt plug.
The shape of this toy does not provide p-/g-spot stimulation, the smaller size of the first bead doesn't help with that. A smaller first bead at the tip does mean it's easier to insert this toy and get used to the size before jumping to the next bead. This toy does not require much preparation, you could perfectly use this toy to warm yourself up.
ℹ️
There is also a Tantus Ripple Large, which I will review soon. The large version can be desirable if you are looking for a thicker and longer toy for more feeling (max diameter 3.81cm / 1.5in and length 17.4cm / 6.85in).
The Tantus Ripple has a thick, large round base making it impossible for the toy to get lost.
Size
The Tantus Ripple Small has 4 beads in graduating sizes, with the first bead being similar to a small grape.
First bead diameter: 1.75cm / 0.69in
Second bead diameter: 2.07cm / 0.81in
Third bead diameter: 2.34cm / 0.92in
Fourth bead diameter: 2.83cm / 1.11in
Total insertable length: 12.5cm / 4.92in
Strangely my measurements (which I triple-checked) come up with a max diameter of slightly above the officially stated 1 inch, as I've measured a max diameter of 1.11 inches.
All in all, this is a great size to get started with, for any experience level. It's a great introduction to anal play, and it can also be pleasurable for more advanced anal players, although you might soon be longing for something larger like the Tantus Ripple Large
If you have more experience, I'd recommend just getting the large version, but do know the large version has a quite longer length at 17.4cm / 6.85in and will be a tough challenge to take in entirely.
Material and Texture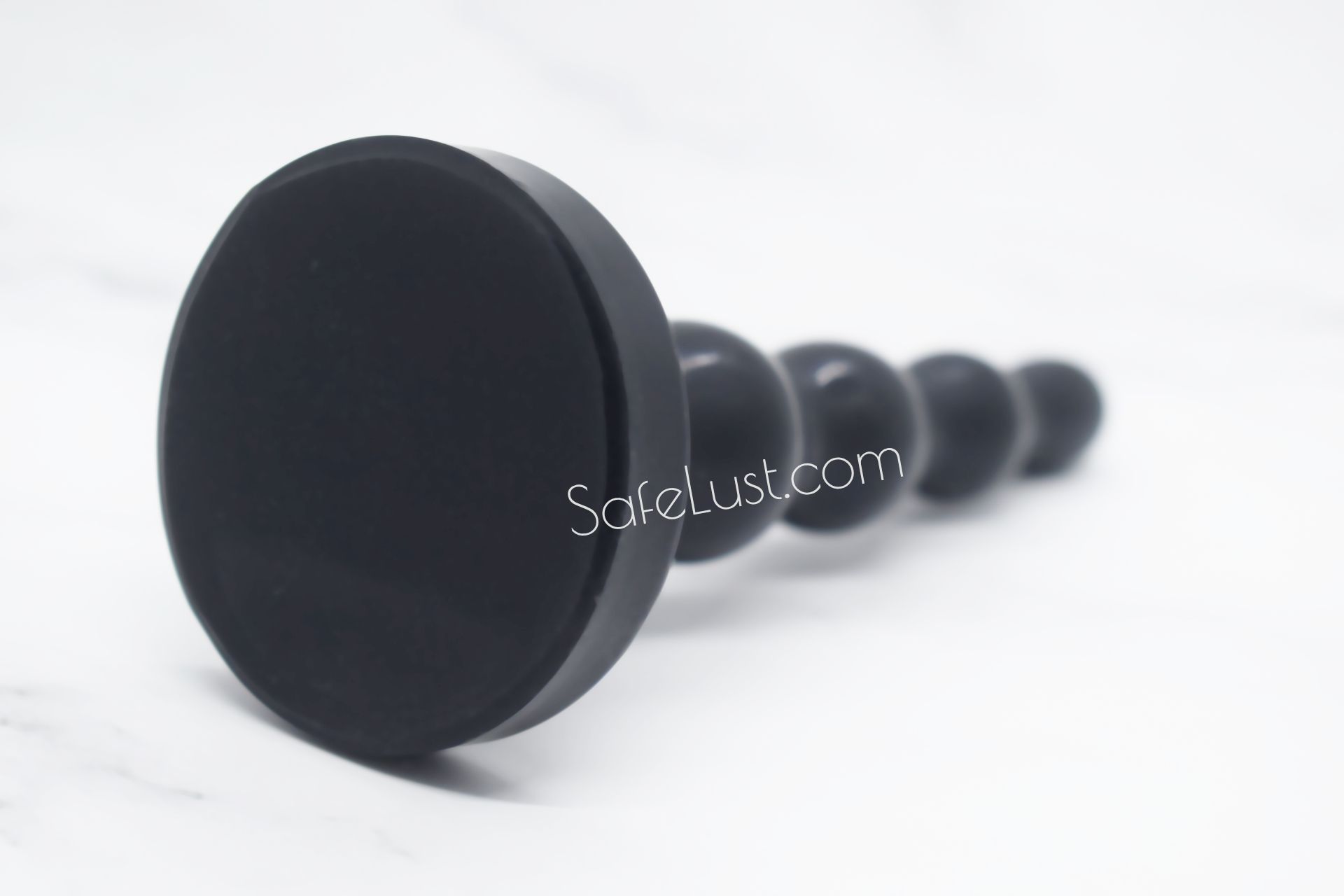 This is where the Tantus Ripple Small shines! The material used is high-quality body-safe silicone, and it, really, is, high-quality. It's a more flexible, glossy, and squishy silicone, so it doesn't feel too rigid. This makes insertion easier and puts less pressure on your body.
The silicone is not too soft, so it doesn't feel floppy at all. It's easy to maintain control, all in all, it's a good balance between rigid and soft.
I can't describe it enough with words, but this silicone is very comfortable during use and got me so hooked that I became a real fan of the Tantus products. Unfortunately getting the Tantus products shipped internationally is not always easy 😔, otherwise, I'd already have a Tantus collection lying around!
How It Feels
The smooth, squishy silicone is very easy to insert with some lubricant and slides right in. Getting to the next beads is a slight challenge, the more you try getting the beads in and out, the easier it gets – all in all, not too difficult with the small-size version of the Tantus Ripple.
During penetration, you can distinctly feel the shape of the different beads, along with a well-balanced popping feeling every time they go in and out. This is thanks to the high-quality materials used. With more rigid silicone, the popping feeling might feel like too much, but with this toy, it feels just perfect.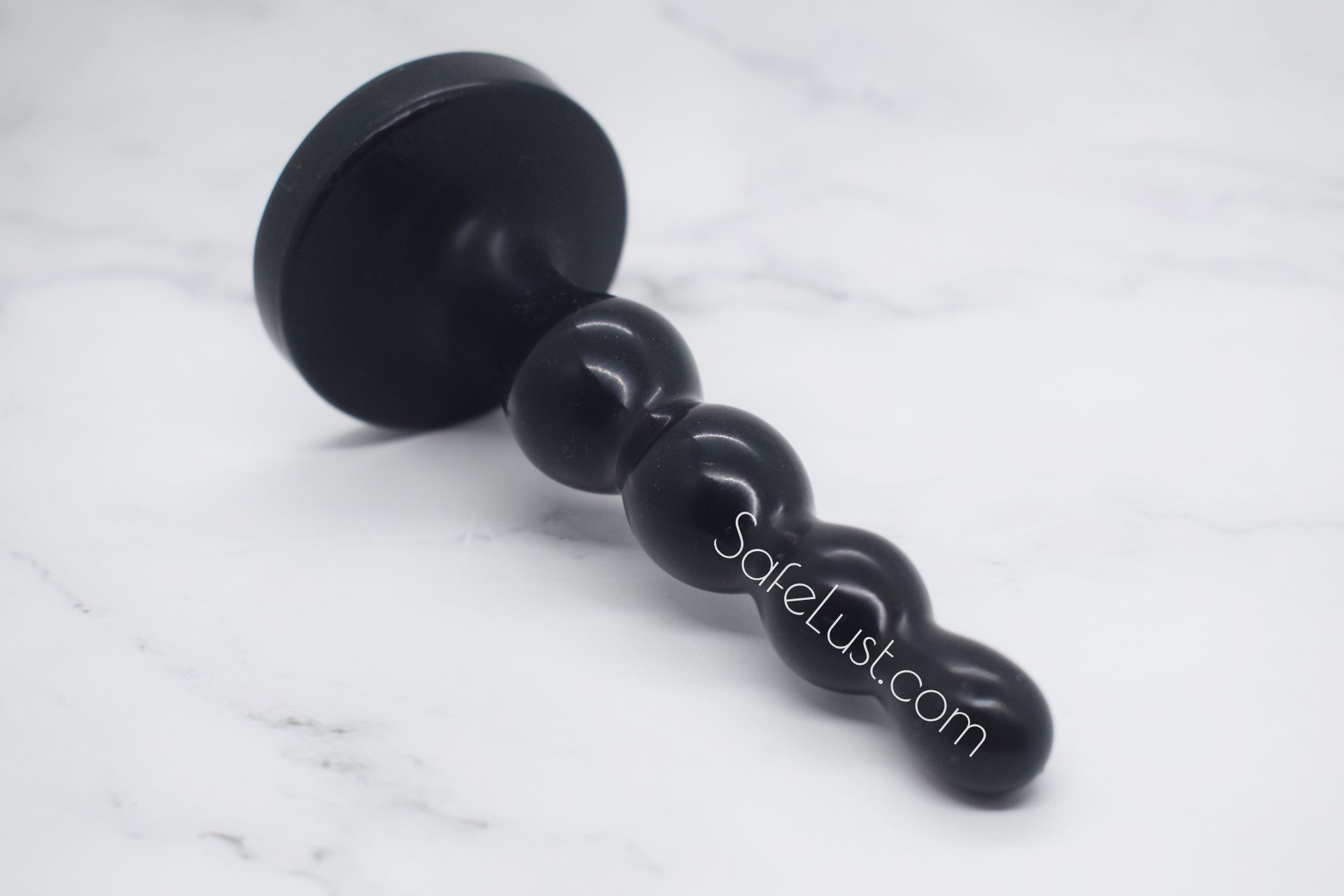 Should you get it?
I'm a big fan of this toy since it's so comfortable although there are a few things to keep in mind.
You should get this toy if:
You are looking for short-sized anal beads, or want to get the first experience with a beaded anal toy
You are looking for a comfortable, squishy, and softer silicone anal toy
You are looking to get your first Tantus toy – this is a great one to get started
Who is it not for?
You should not get it if:
You are looking for a butt plug, as this toy will 100% slip out!
You are looking for a larger toy with g-/p-spot stimulation, for that, check out the Tantus Ripple Large instead
Honestly, there aren't many other reasons not to get it – it's a great toy and it's well worth its price.
Alternatives
A good competitor to the Tantus Ripple would be the Satisfyer Lolli Plug 2. The Satisfyer Lolli is a vibrating beaded anal plug. While the materials used aren't as soft, the Lolli could be used as a butt plug. Both have their pros and cons, and both the Tantus and the Satisfyer have their own specific use cases.
If you are looking for a larger butt plug with rigid beads and thumping/thrusting features, take a look at the Hueman Space Invader.
Summary
Tantus Ripple Small Butt Plug Review Summary
Pros
High-quality body-safe squishy and soft silicone
The beads provide a pleasurable popping sensation
The Tantus Ripple can be used in a harness
Cons
The packaging has no hygiene seal
The small version of the Tantus Ripple does not give p-/and g-spot stimulation, for that, look at the large version instead
While marketed as a butt plug, it will slip out easily, so consider this to be a dildo
Final Score: 8.5/10
The Tantus Ripple has a great shape and a great feeling material which will get you addicted to the other toys made by Tantus. This sex toy is definitely worth its money.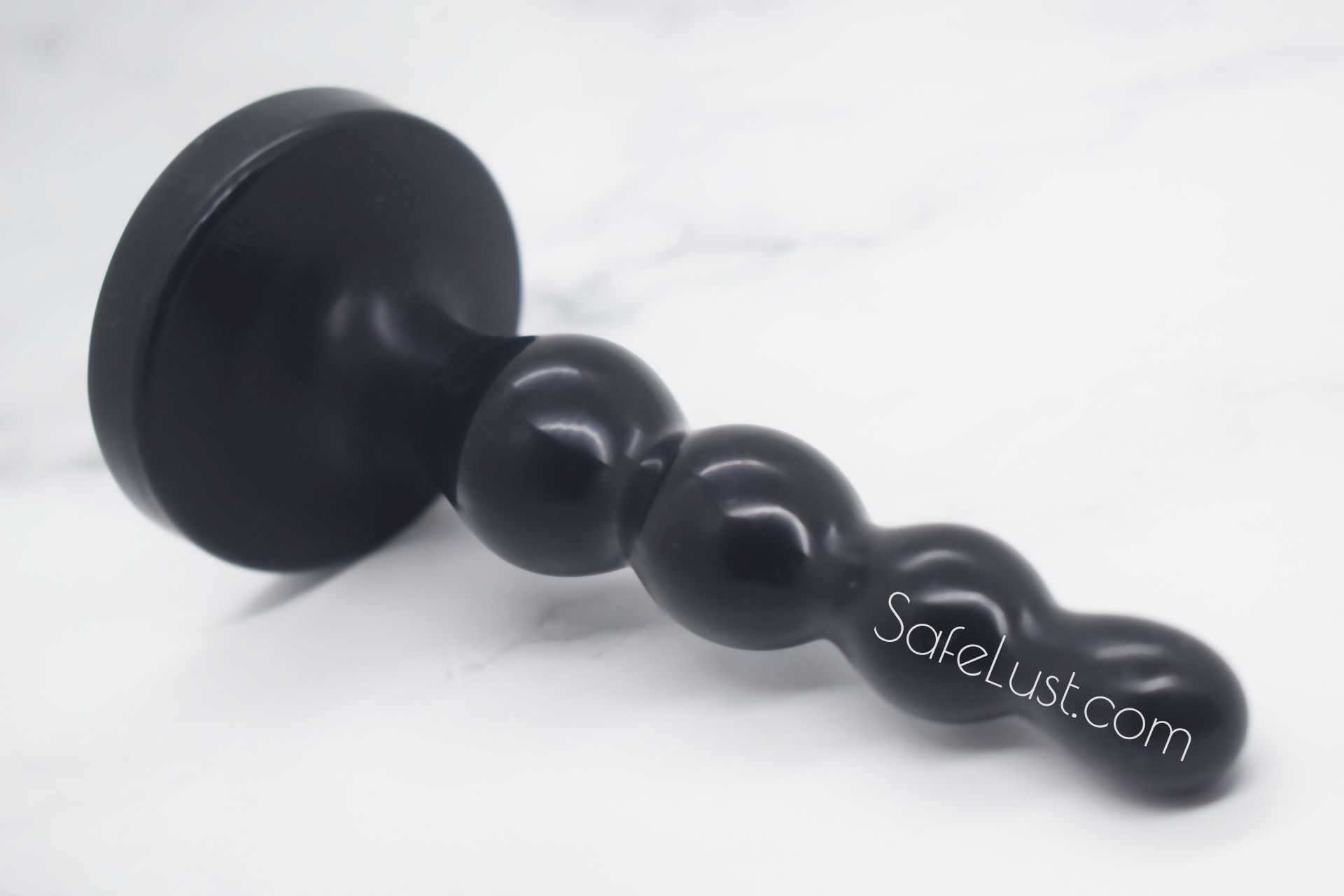 Tantus Ripple Small (Butt Plug / Dildo)
A small beaded dildo that can be used anally or vaginally.
🚀 Never miss new toys 🚀
Sex Toy Reviews straight to your inbox
By subscribing, you agree to the Terms to receive Safe Lust promotional and marketing emails.

No spam. Unsubscribe anytime.