Satisfyer Deep Diver Bluetooth Butt Plug Review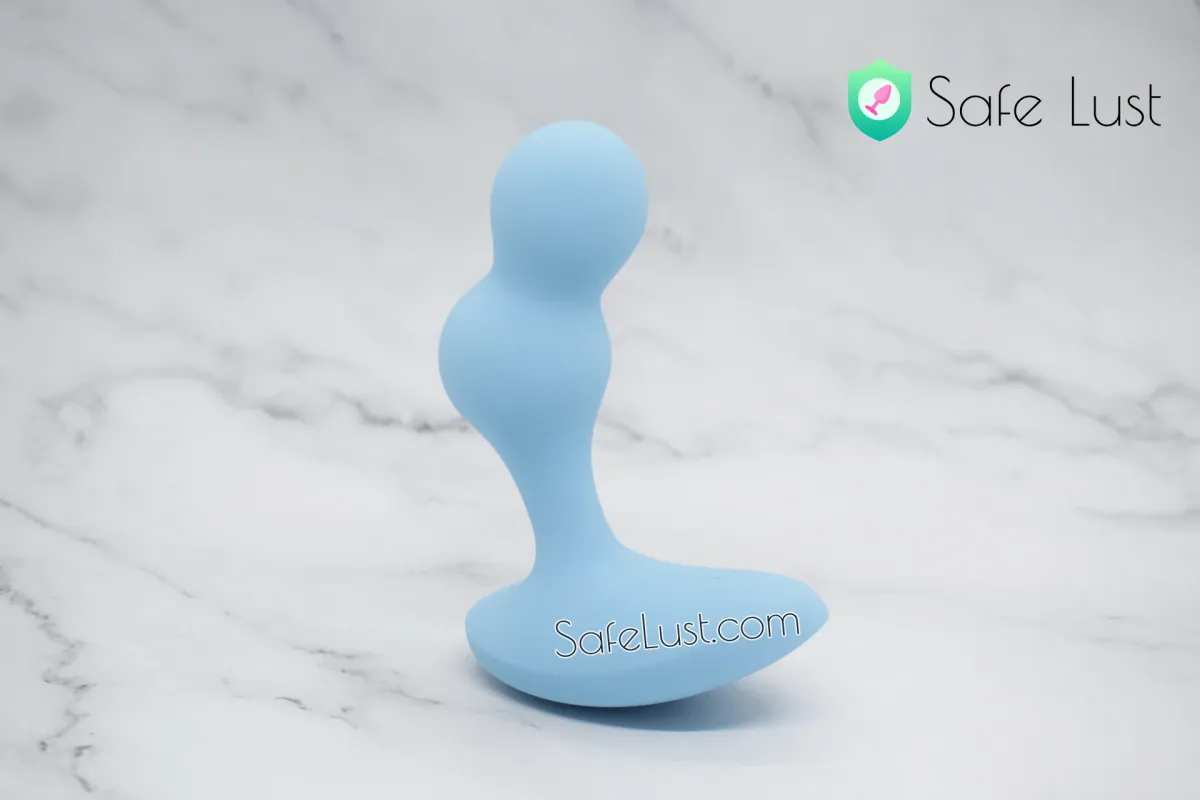 The deep diver has a unique beaded design with a thin neck. This shape caught my attention, and when the price was right, I just had to get it and see for myself. One more toy to my ever-growing collection 😅.
Don't ask me how many toys I own, I've lost count 😆. Do you think I should publish a list of all the toys I have? Let me know in the comments below! If there are enough comments I will create a page with this list.
The deep diver is a smart toy which you can connect via Bluetooth to the Satisfyer app. This way you can record vibration patterns, download others' vibration patterns, connect with a stranger online or vibrate to the surrounding sounds.
I was shocked to find this all at a price of around 40 USD / 35 EUR. For an app-controlled rechargeable vibrating butt plug, this is a steal 😍!
Packaging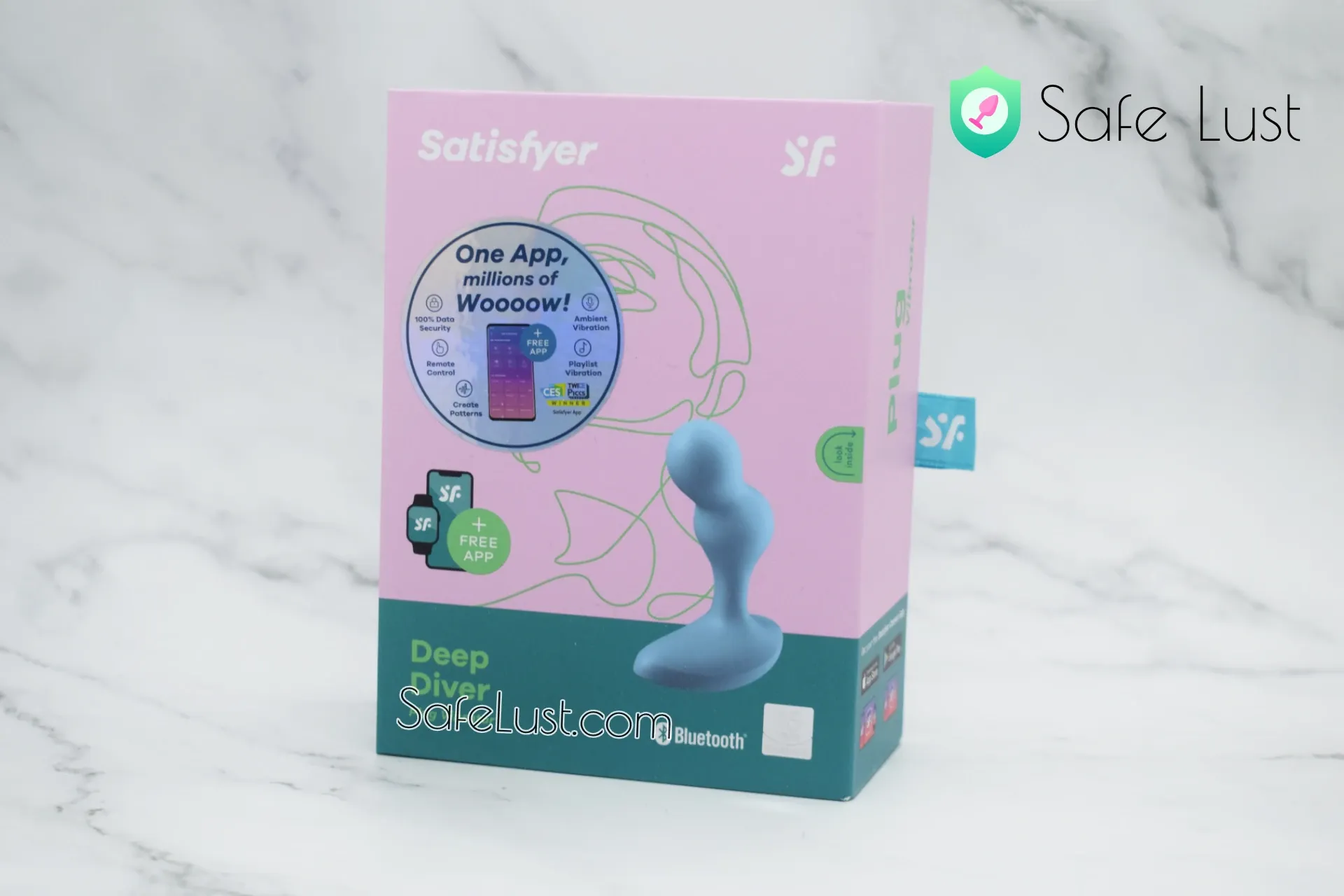 Satisfyer's products packaging is always fancy. It comes in a cardboard box with a magnetic opening. The box itself has a very clear hygiene seal – see the third image – kudos to Satisfyer for including this, you rock 😎! More sex toy companies should follow this example.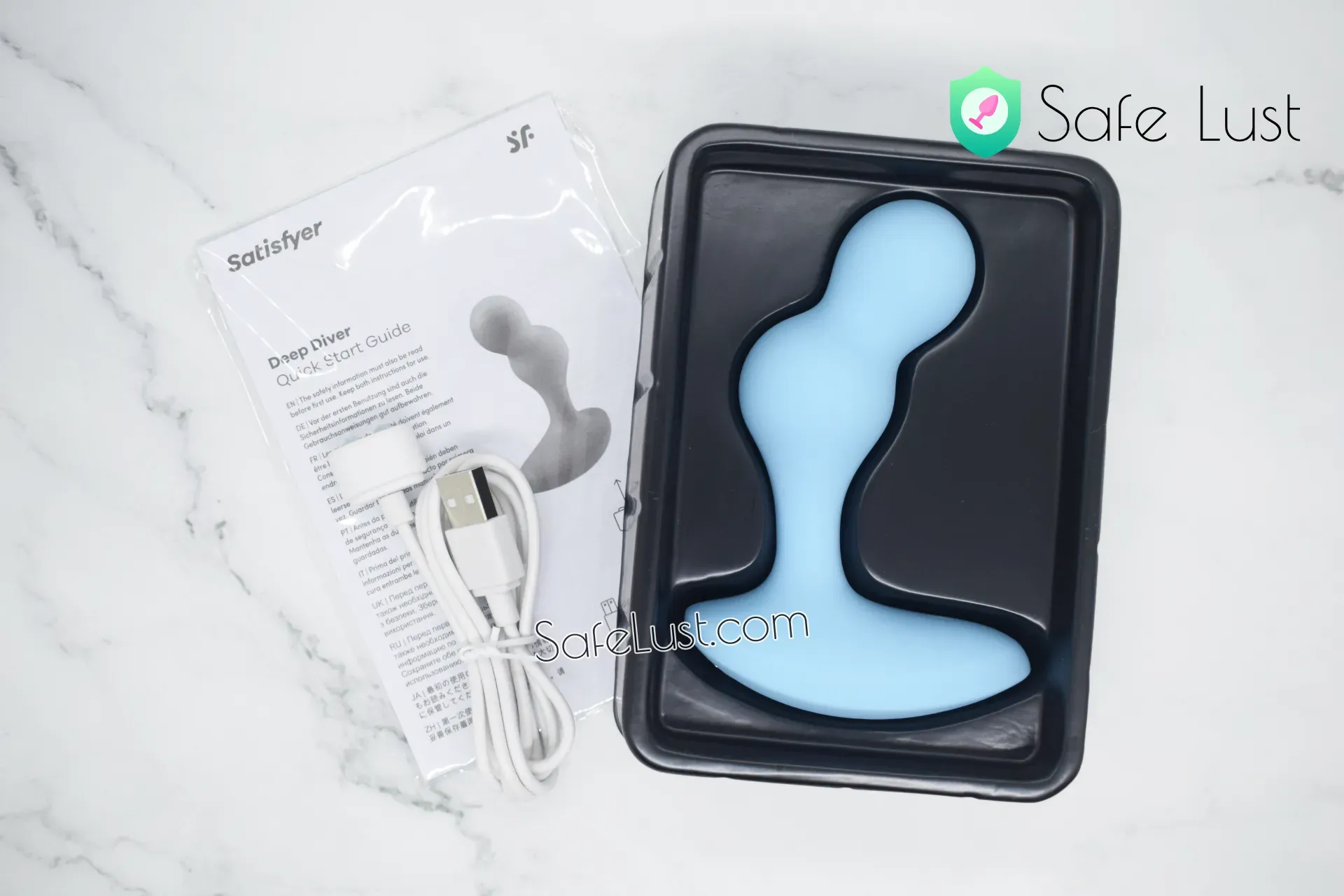 Inside you'll find:
The Deep Diver butt plug itself
A manual
A magnetic USB charging cable
Shape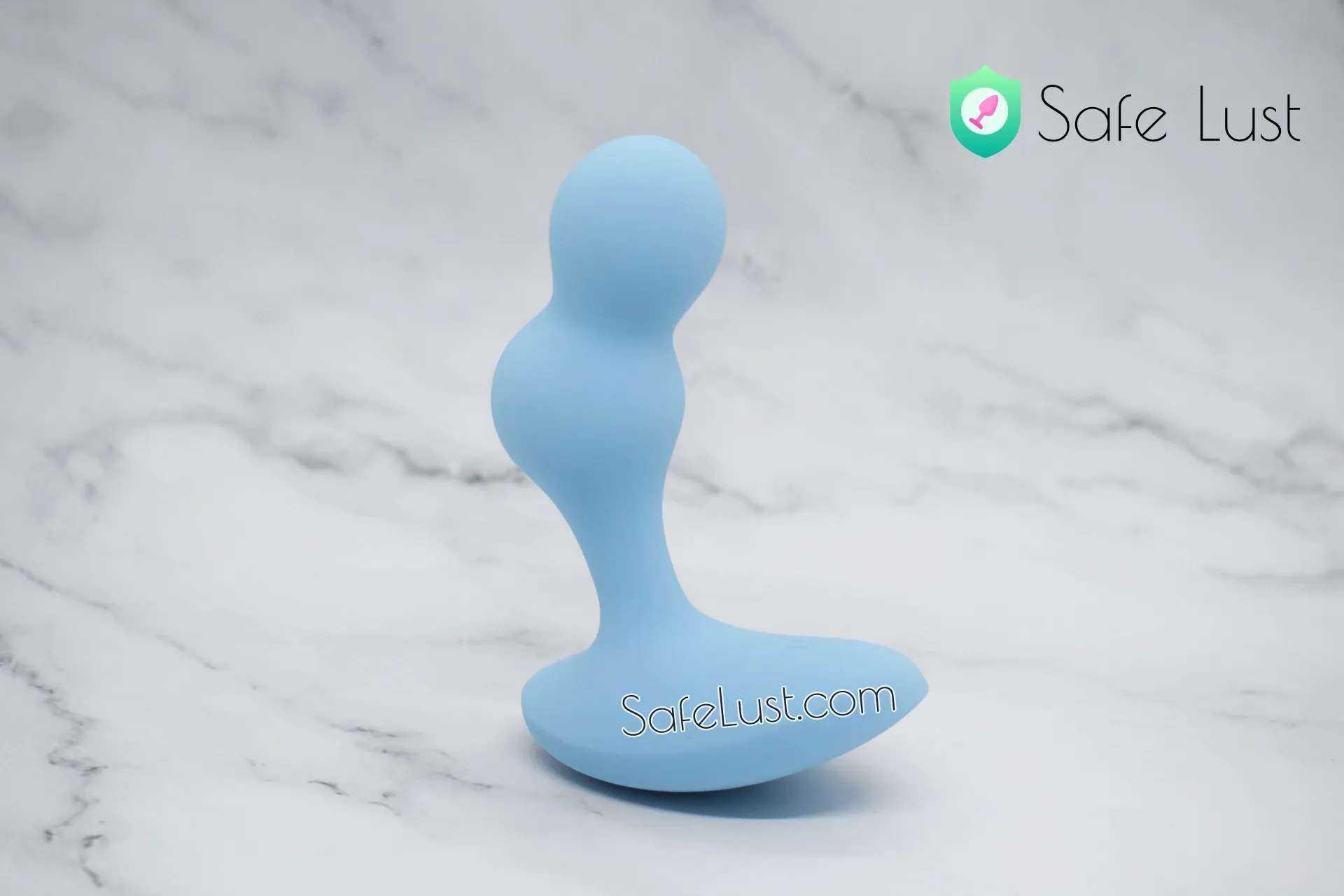 The shape is what immediately attracted me to this plug 👀. The beaded design with a thin neck seems perfect both for some nice stimulation, but also for long-term wear, and I wasn't wrong about it 😎!
The first bead gives a good challenge if you haven't warmed up yet, as it won't go in that easily! The second bead is slightly larger and takes some extra effort to get in – but the insertion and use of it feels great and is very fun.
Once it's in, the Deep Diver doesn't feel too intimidating. It's not too long, so it won't feel pokey at all. It sits in very comfortably.
Size
Unfortunately, the size is not clearly described on the Satisfyer website. This toy however seems to be a good size for all experience levels, unless you've never touched anal toys.
💡
@Satisfyer, I would love to see clear size descriptions, or even better: images that clearly show the diameter and so on of the toys.
For a complete beginner, it could be tricky to get started. While the size is not too large, the tip is ball-shaped and not tapered. It might seem like a small detail, but that makes it much more challenging to insert 🫢.
💡
Satisfyer Deep Diver Dimensions:

Diameter first ball: 1.14"/2.9cm
Diameter second ball: 1.33"/3.37cm
Insertable length: 3.5"/9cm

Base width: 1.57"/4cm
Base length: 2.95"/7.5cm
With enough warm-up it will get in just fine, but I would not recommend it as your very first butt plug. Instead, go for a high quality butt plug training kit, a smaller squishy interactive butt plug, or an affordable but oh-so-comfortable plug if you're new to anal play.
How It Feels
The Deep Diver was ready for a test! The insertion took a bit of teasing and warm up to get it all in. The beads give a nice slight stretching feeling during insertion. Once it slipped in, I was surprised the toy didn't feel too stretching – instead it felt very comfortable and I could easily wear it for hours on end 🔥. That's mostly thanks to its thin neck.
I didn't exactly feel prostate pressure from the toy alone, but the vibrations helped in that area. The shape or length did not directly hit the p-spot for me, but your mileage may vary as everybody has different shapes. It still felt great and I enjoyed the butt plug by itself.
The base of the plug is quite large, which can help provide some perineum stimulation with the vibrations, but I would have preferred a T-bar base for it to sit really well. In any case, the base is very sturdy and there is no chance this plug could slip in and get lost.
I couldn't press the button 😳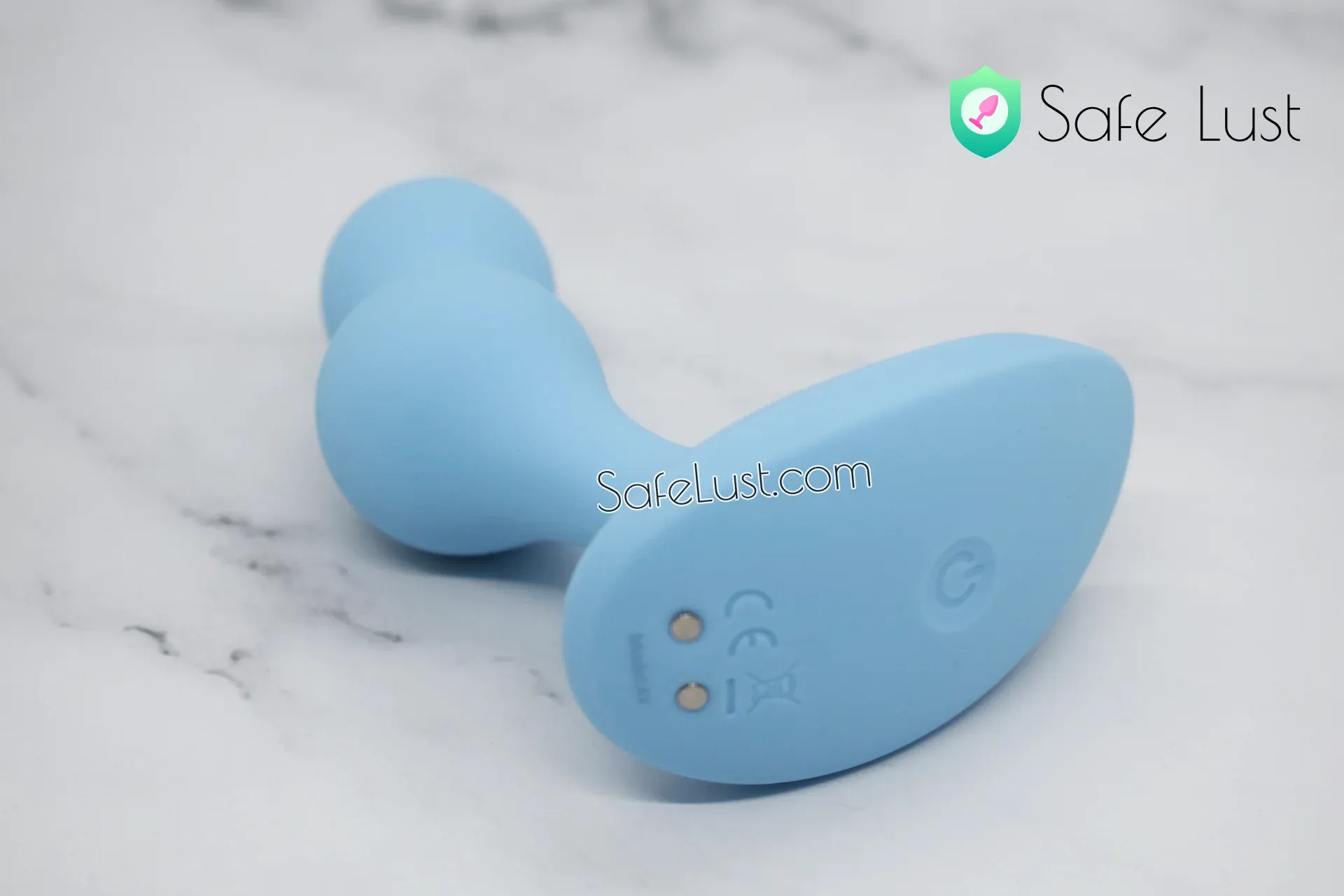 Now it was time to test out those vibrations! I found the button quite easily, but jeez, I couldn't really press the button 😳! The button is so hard press, it takes considerable effort. My first attempt was pushing the button straight towards my butt – with the toy inserted, which only pushed the plug in deeper, but not actually pressed the button!
The only way I found to make it work is by holding the top of the base while pressing really hard with my thumb on that button. Now the good thing is:
It won't accidentally turn on (there is no way!!)
Once it's on, you don't really need to touch that button anyway!
You could just turn it on before inserting it, that would make things easier, why didn't I think of that 😆. Once it's turned on and linked to your phone, you can use the app to control the toy.
The vibrations startled me 😏
The vibrations startled me as they are strong! The vibrations feel nice and buzzy, and there is wide range of vibration levels between the lowest and highest setting.
I won't say these are the best vibrations I've felt in a butt plug, but the vibrations were enough to really get me off and have me waiting for the next session 🫣. I discovered I especially love patterns that rapidly switch from low to high to low vibrations, as the waves seemed to travel further, giving me that forbidden prostate pleasure 😏.
On the highest setting, the vibrations can be quite noisy and even numbing, but in the low-to-mid range the noise is very acceptable and can be discreet if you have some background noise. My partner was in the next room and didn't notice any of the vibrations noises even as I was using it on maximum power 😎.
Rocking feels amazing 🤟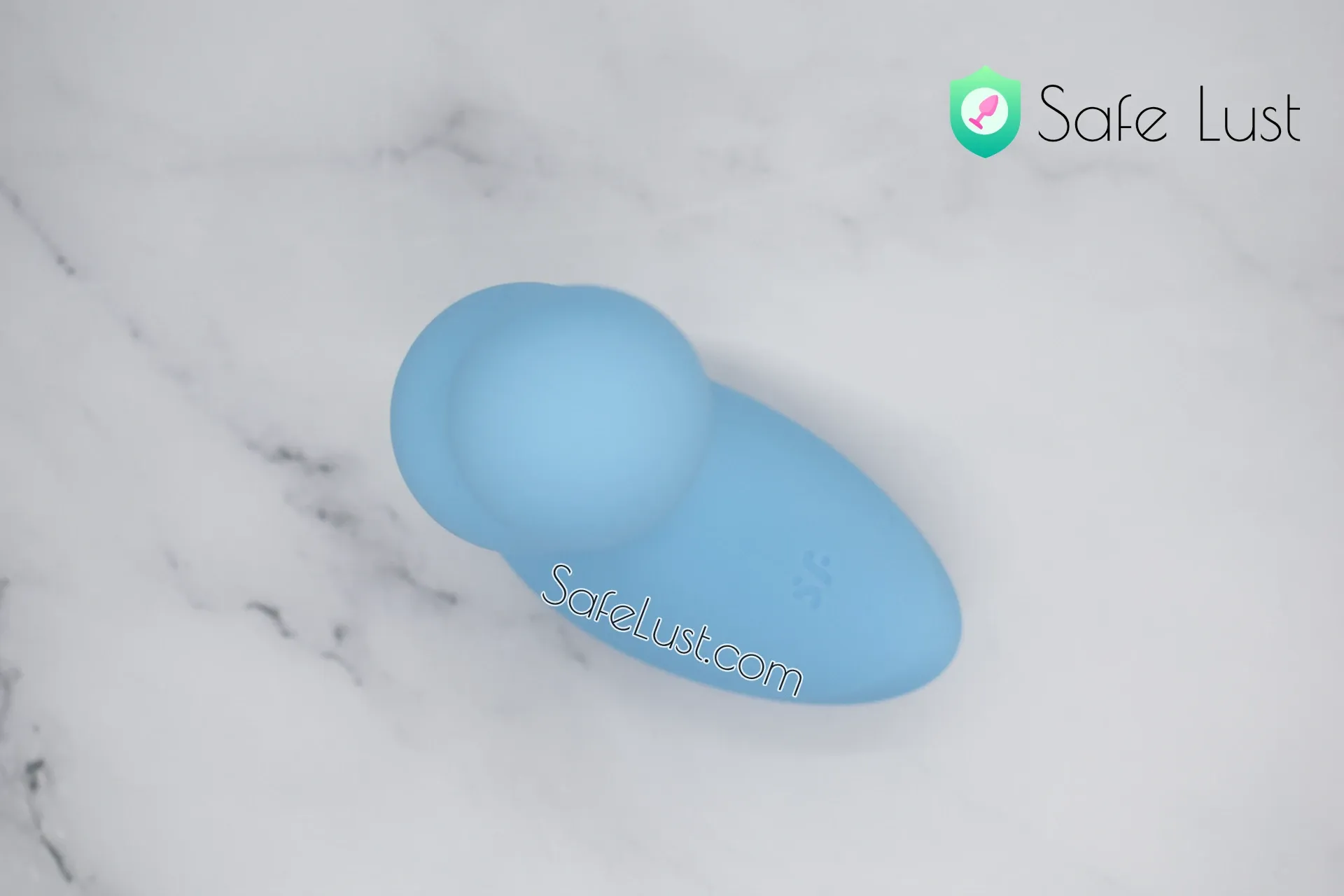 Another thing I discovered by experimenting, the slightly larger base comes with the advantage that rocking on a chair with it in feels great 🤟! It got pushed slightly deeper every time I rocked backwards.
Connected App features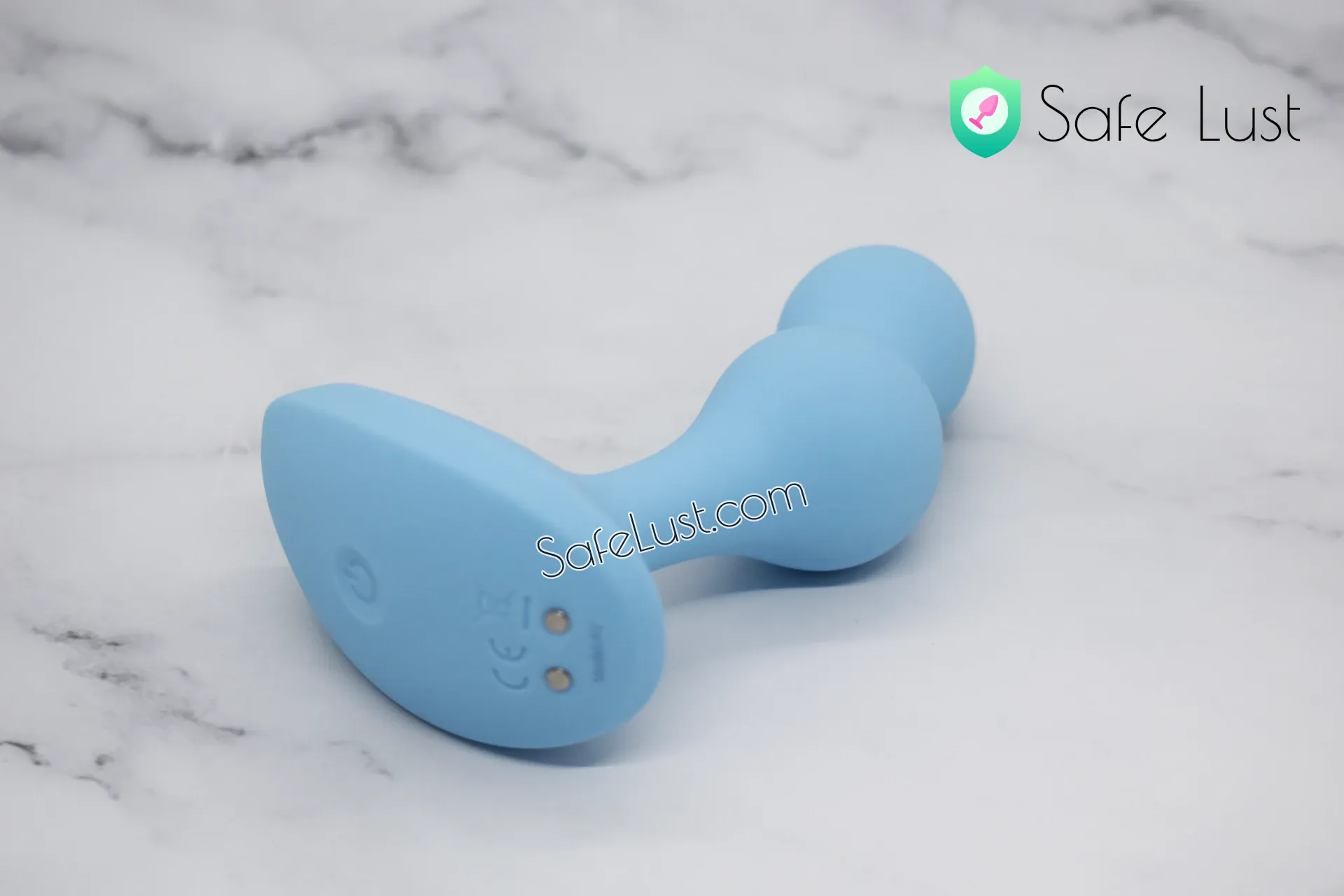 The Satisfyer app is.. better than I expected ✅! It has tons of features:
Manual vibration control
Ambient sound control
Music control
Control another user's toys
Save custom patterns and create loops
Combine patterns to create larger patterns
Share your patterns in the marketplace
Download other user's patterns from the marketplace, sort them by popularity to find the good ones, and so on.
It's a very worthy app for this sex toy. The app was very stable during my use. I came to love the patterns marketplace. The app doesn't let me take any screenshots due to the privacy setting so I wasn't able to upload any in this review unfortunately.
Sort by popularity
I discovered I could sort the marketplace patterns by popularity. There I found a pattern which had 150K downloads, called lovely, interesting... I downloaded a bunch of the most used patterns, and I went to town with it! The patterns seem to be shared for whatever type of Satisfyer toy you are using – there is no distinction.
The lovely pattern is 15 minutes long, and woah. It had me wanting for more 🥰. I don't know who made it, but that felt amazing, and I couldn't last until the end 😮‍💨. If you want a challenge, use this pattern while you're horny, let's see how long you can last!
A thrill 🤭
There's a thrill about using patterns made by others in the marketplace, and it's very fun 🤭. Some vibration pattern creators have profile photos which can add to the fantasy, although those could easily be fake.
I tried every single mode, and the music and ambient sound mode did not disappoint either! The music mode translates the songs into obvious vibrations very well, but you need to have the songs on your device.
The ambient sound mode 🔉 worked out well, although the vibrations weren't always that obvious. Considering it doesn't come with any settings and the app manages the sensitivity and so on by itself, it is still impressive. This mode is more discreet 🤟 as it vibrates stronger when there is more background noise.
Tip! For some computer fun with the ambient sound mode, place your phone next to your mouse and keyboard, the plug will vibrate as you click and type 😌.
The app is incredibly simple to use and works very well 😎.
Long-Term Wear
The thin neck of the Deep Diver makes it perfect for short-term play or long-term wear ✅. The larger base could be a bother for some when using for longer periods of time, in my case it didn't bother me too much.
Material and Texture
It's made from body-safe silicone which is easy to wash. There is a vertical seam on the toy, while it is visible, you can barely feel it with your fingers and it is not sharp at all.
The silicone material used for the Deep Diver feels velvety smooth and slightly anti-slippery. It is waterproof 💦, up to IPX7, which means you can use it temporarily under water. I did not have any issues using it in the shower or cleaning it under the tap.
The silicone is squishy when pressed firmly, and there seems to be a very thick layer of silicone all around the toy.
Want to know more about sex toy materials? Check out my safe sex toys article!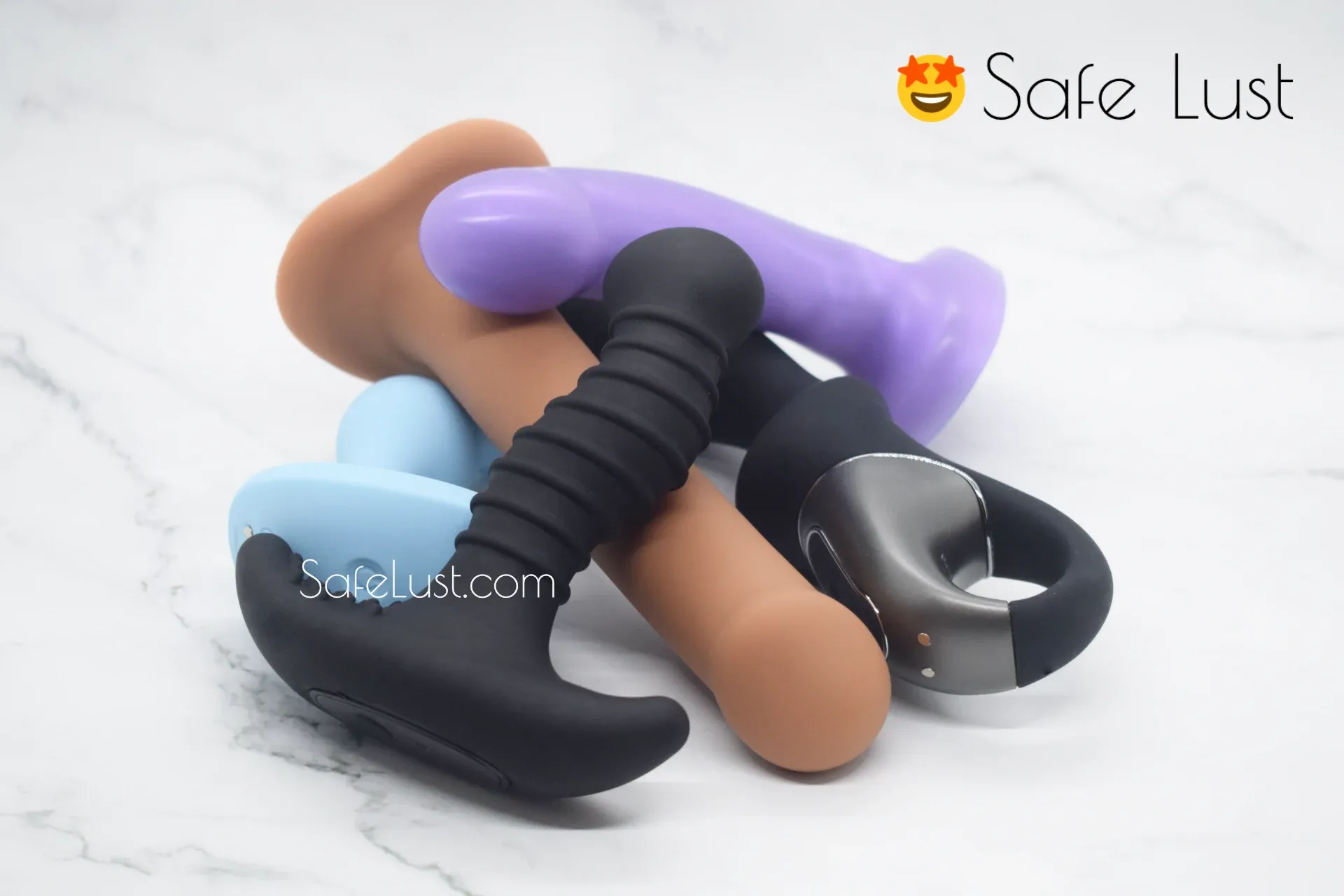 Cleaning & Maintenance
Soap it up with warm water and mild soap, rinse, towel-dry and you're ready to go! It couldn't be easier.
Should you get it?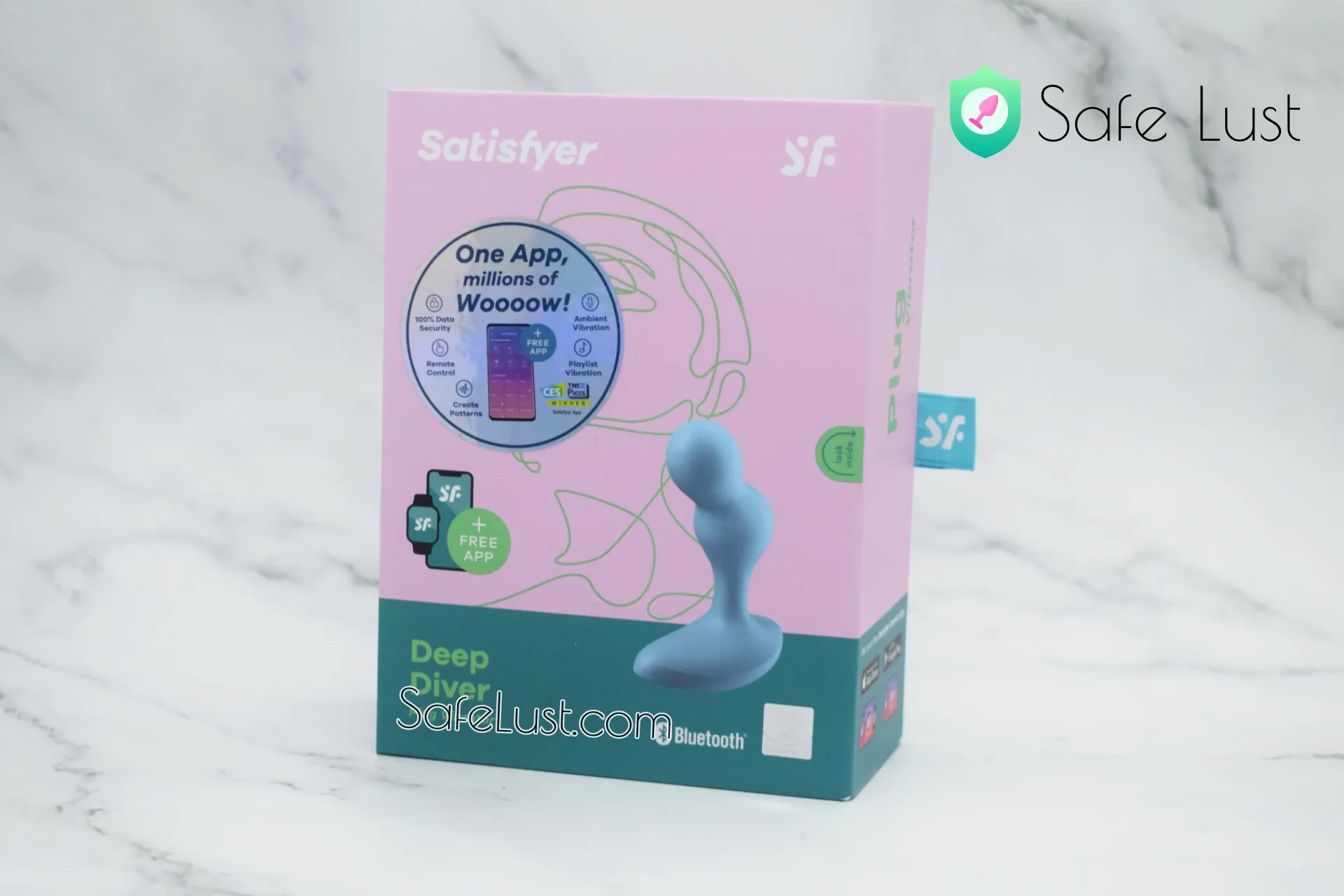 If you're looking for a pleasurable plug for its shape and vibrations? Or you just want an app-controlled vibrating butt plug without spending too much? The Deep Diver is a great option. I honestly can't find reasons not to get it 🤔.
It is affordable, has great vibrations, a well-made app, good quality materials. It works great for both short-term and long-term wear.
For all its features, the Satisfyer Deep Diver is a steal at this price 🌟.
Who is it not for?
If you're looking for a large toy with a strong stretching feeling, this toy may not be for you. The max diameter of the Deep Diver is not that large.
Alternatives
Looking for an interactive butt plug with a different shape, possibly less intimidating? Check out the Kiiroo Lumen which is more beginner-friendly.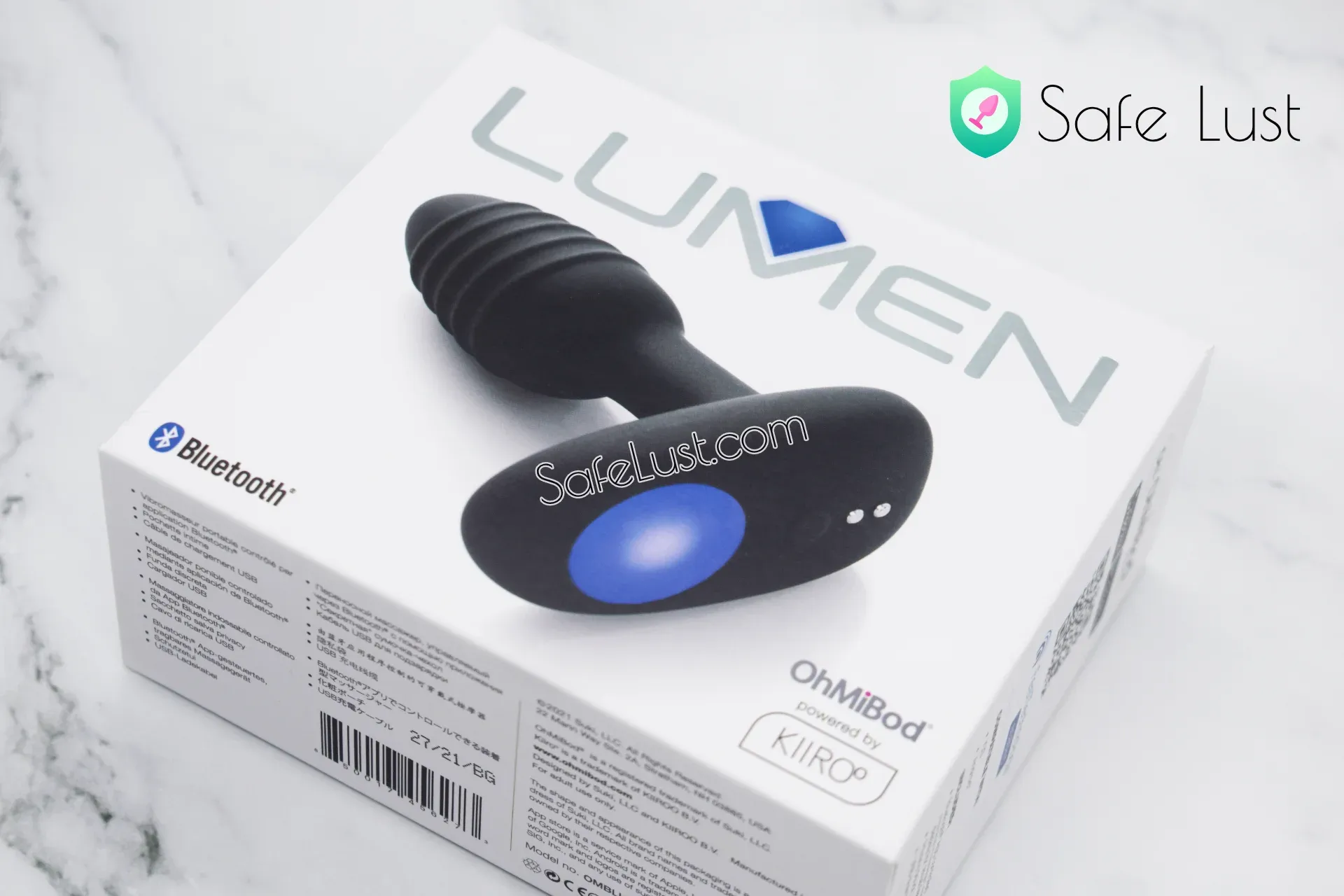 Not afraid of some extra girth, and you want the most powerful vibrations? The Lovense still rules as the most powerful butt plug I have tested.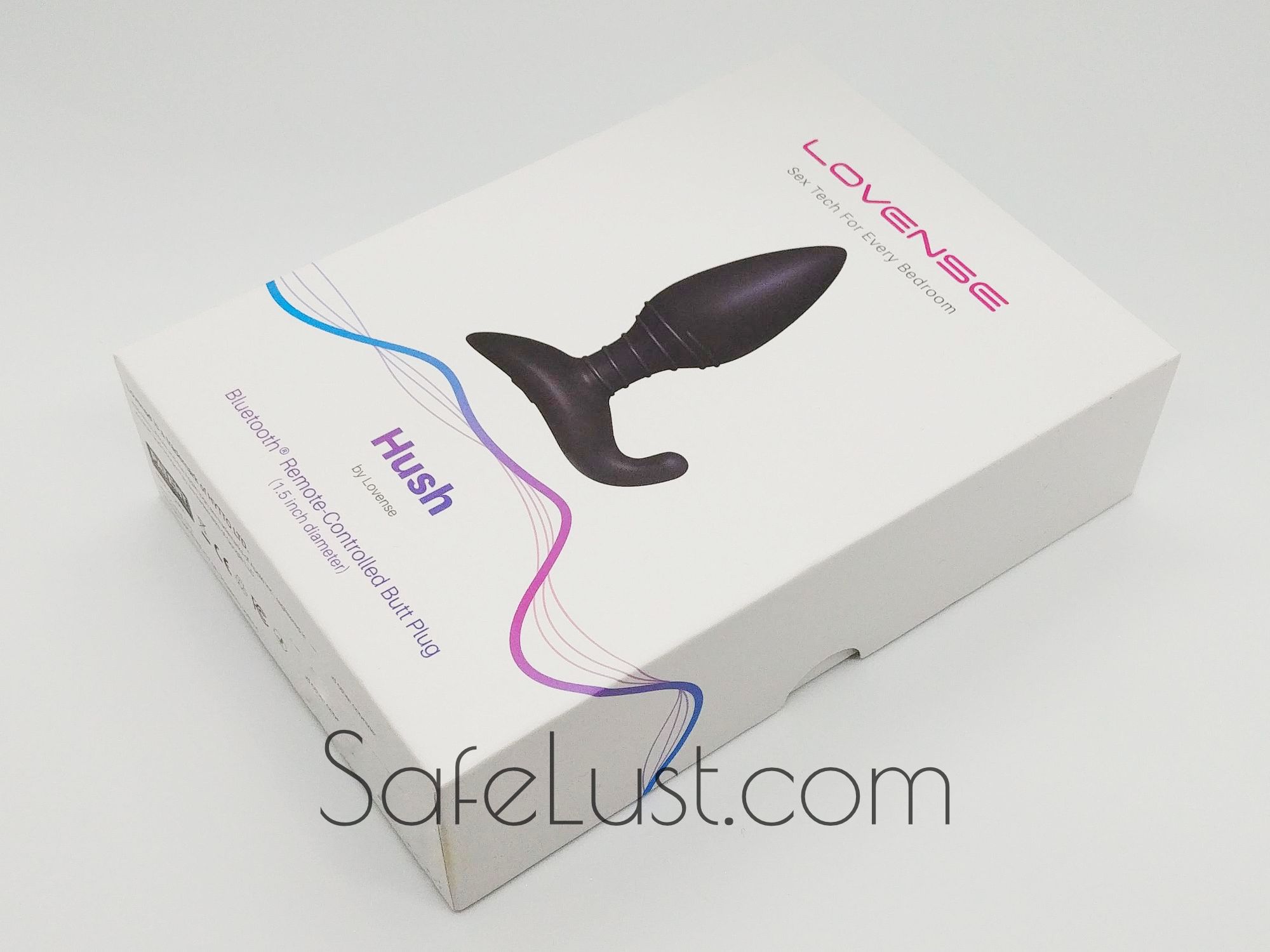 Pricing
The pricing of the Deep Diver really seems to depend from shop to shop! On the official website it shows up as 75USD/70EUR, but I was able to get it for 40USD/35EUR from a local sex shop. I even saw it on sale for as few as 27USD/25EUR.
Summary
The Satisfyer Deep Diver is a great all-round butt plug with a great app, all this for an affordable price. Safelust approved, and recommended 👍.
The biggest downside is the hard to press power button, which can easily be overlooked as you can turn it on before insertion. The base of this plug is also larger than for example a Lovense Hush which sits more comfortably between the cheeks.
🚀 Never miss new toys 🚀
Sex Toy Reviews straight to your inbox
By subscribing, you agree to the Terms to receive Safe Lust promotional and marketing emails.

No spam. Unsubscribe anytime.