Kiiroo FeelGlow Limited Edition Glow-In-The-Dark Masturbator Review
A true flashlight 🔦
A glow-in-the-dark male stroker ✨? First of its kind and limited 👀? You bet I couldn't pass up on that. Meet the FeelGlow.
Who doesn't like glow-in-the-dark stuff? I was always obsessed with glow-in-the-dark items, and now seeing a glow-in-the-dark sex toy? That's so cool. And what more: it's BLUE 💙. Yes that's right! Not the traditional boring green glow-in-the-dark, but blue!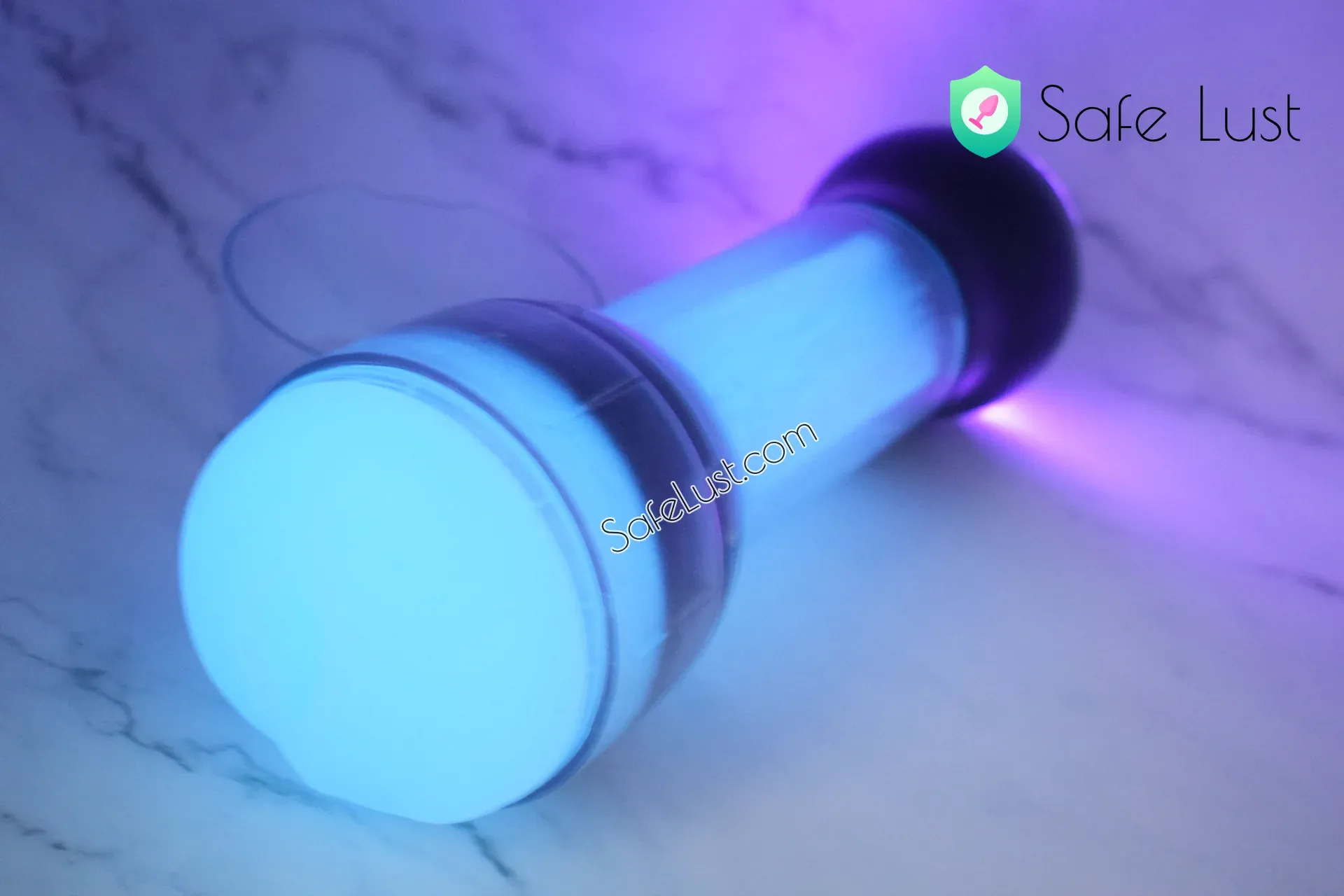 Not only is the sleeve cool for being glow-in-the-dark, but you also get a transparent case, which can be a fun replacement for regular sleeves too.
Is it easy to recharge 🔋? Does it glow for a long time? How does it feel? Let's dig in 😎!
Shoutout to Kiiroo for providing me a FeelGlow in exchange for an honest review. Affiliate links in this review help support me with running costs, as always – I am truly grateful for your support.
Packaging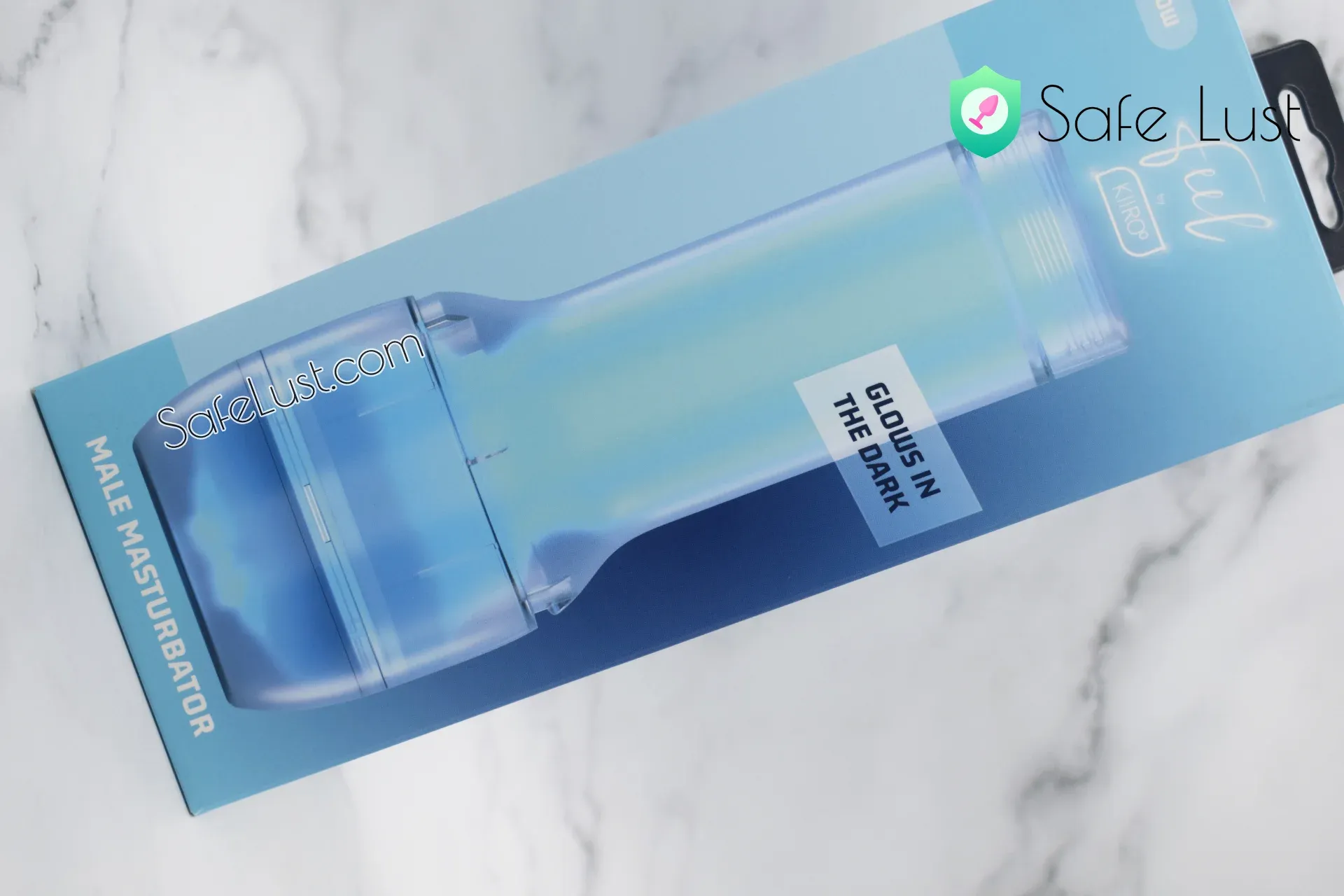 It comes in the typical Kiiroo FeelStroker cardboard box, with some nice prints on all sides.
At first sight the texture looks similar to the FeelSensation, we'll get more into that a bit later!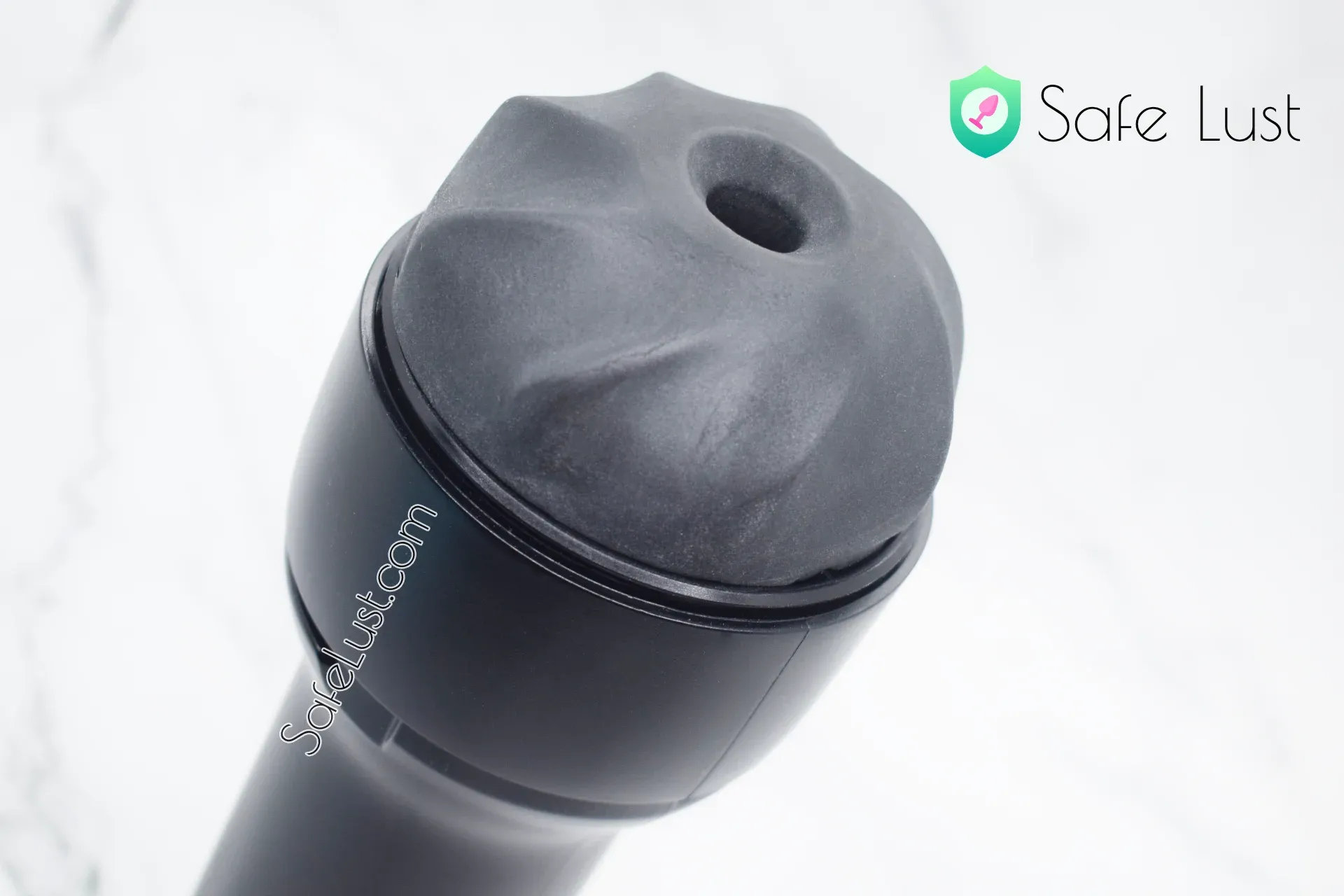 The FeelGlow packaging is sealed with the help of two stickers on each side. Not fully tamper-proof, but as long as you're buying from the official Kiiroo shop, you'll be fine – and Kiiroo does ship to lots of countries.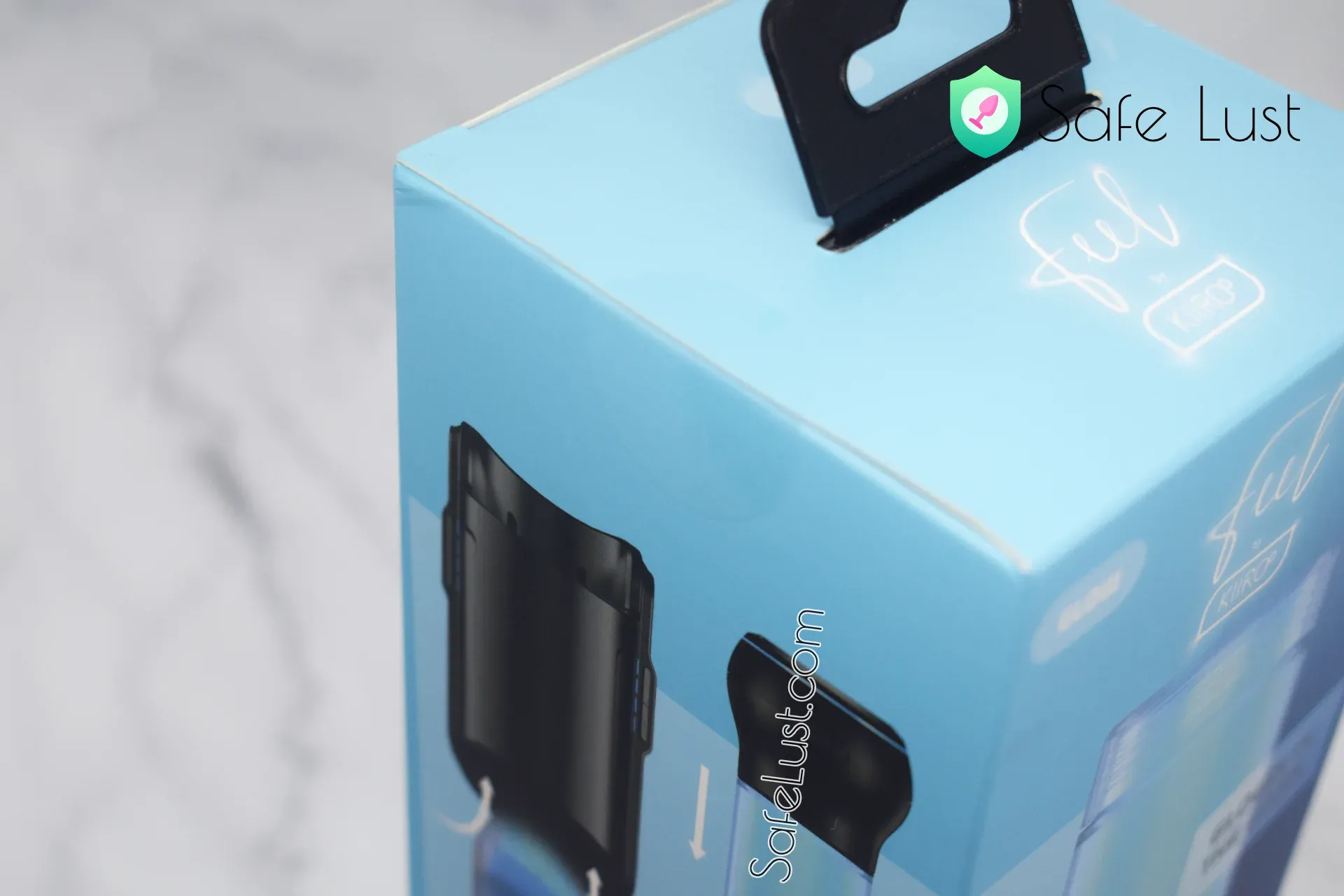 Alright, it's time to open up this thing! What's inside?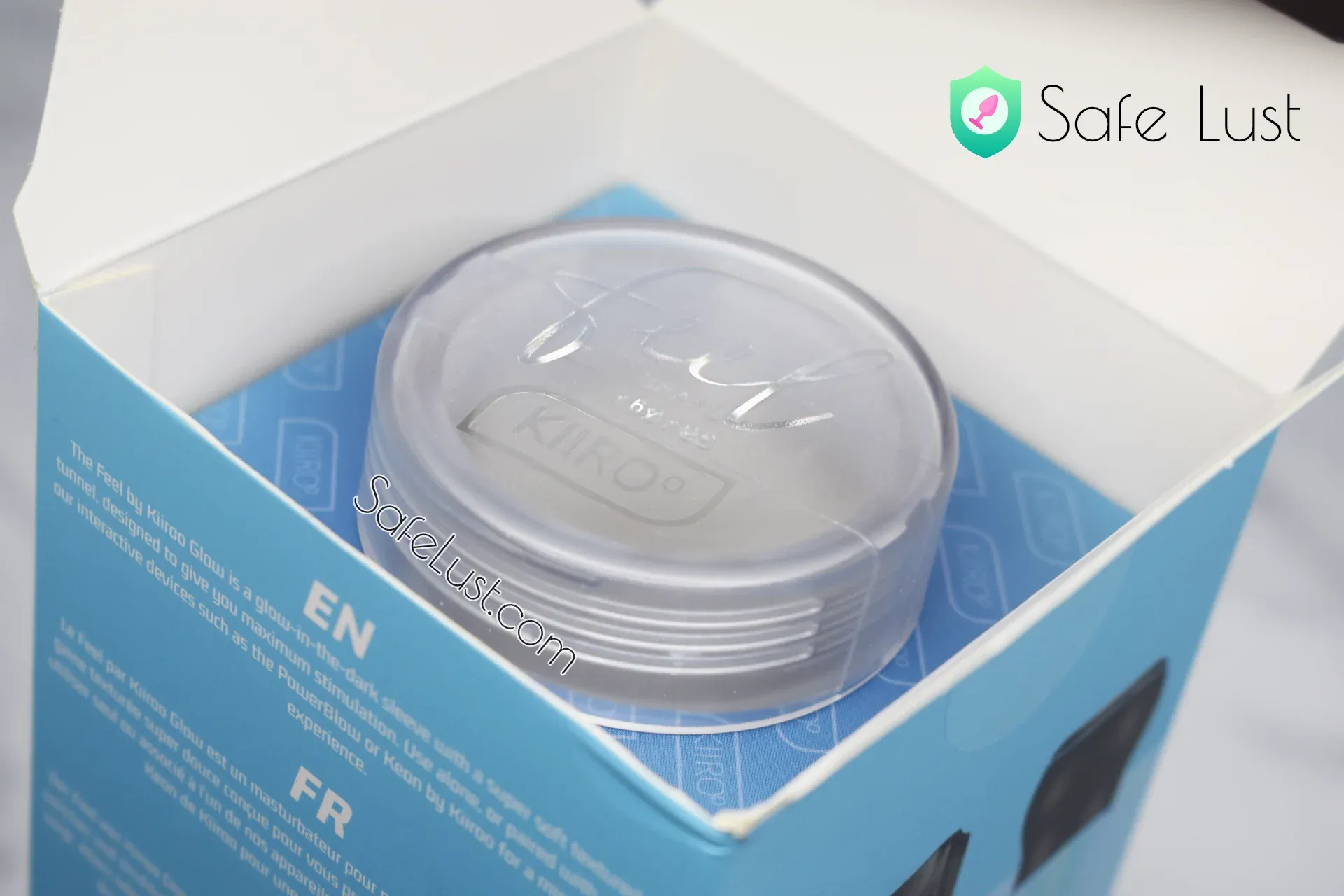 You'll get the suction cap, case, and the FeelGlow sleeve itself – minimal packaging but it works!
Glow-in-the-dark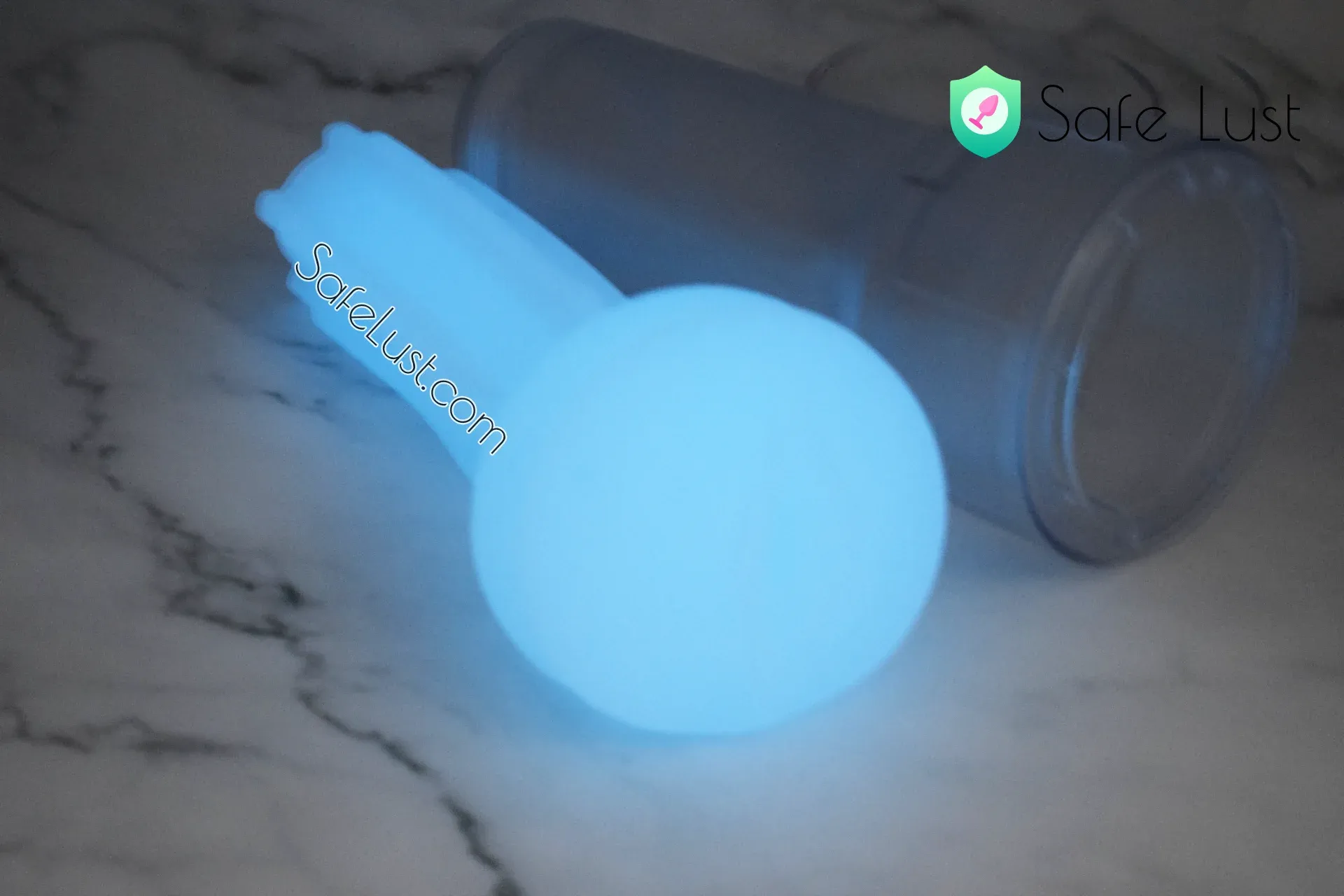 I'm not sure how Kiiroo pulled it off, but it's great 🫢! Most glow-in-the-dark items I bought, like glow-in-the-dark dice and so on didn't last long without a light source. With the FeelGlow, it charges fast and stays good for a long enough time.
I charged up the FeelGlow and let it stay in my bedroom for the night, watching as the charge went away, which took.. a... long.... time 😆. Seriously 😳. All this so I can tell you how long it lasts. I did fall asleep at some point 😆.
It stayed nicely blue 🔵
I charged it up by leaving it inside its case in an area of sunlight. When I took it into the bedroom it was very bright. It stayed almost perfectly bright for 15 minutes or so. After 15 minutes, it was still bright, although I could tell it was starting to dim. It stayed nicely blue until around 25-30 minutes, at which point it was still lit up, but not very blue anymore! The color felt more white at this point.
Talking about lighting up the room 💡? That lasted for longer than an hour, and even during the night I woke up a couple of times and it still seemed to have some, albeit little charge left! I could feel it lighting up the room as I tried to sleep.
Now your mileage may vary depending on your light source and so on, but in my case it was a complete success 👍. The FeelGlow, well... glows very well in the dark 🌟.
For some fun, you can even try using it as a flashlight 🔦! In a very dark room, it actually lights up things!
Material and Texture
The glow-in-the-dark sleeve material feels very smooth, skin-like and does not get sticky at all. Kiiroo must have done their usual magic to avoid it getting sticky! 🪄
As for the texture of the FeelGlow, you might recognize it from somewhere, take a look!
Yes it looks very familiar to the FeelSensation texture, right? To compare, here's the FeelSensation texture:
Is the difference clear? The twisting motion of the beads is slightly different on both sleeves.
How It Feels
Well, although a variation on the FeelSensation, it felt very similar! The biggest difference for me is the orifice itself. I know, it's obvious 😆 but not only in looks, but in actual sensation, it makes a big difference.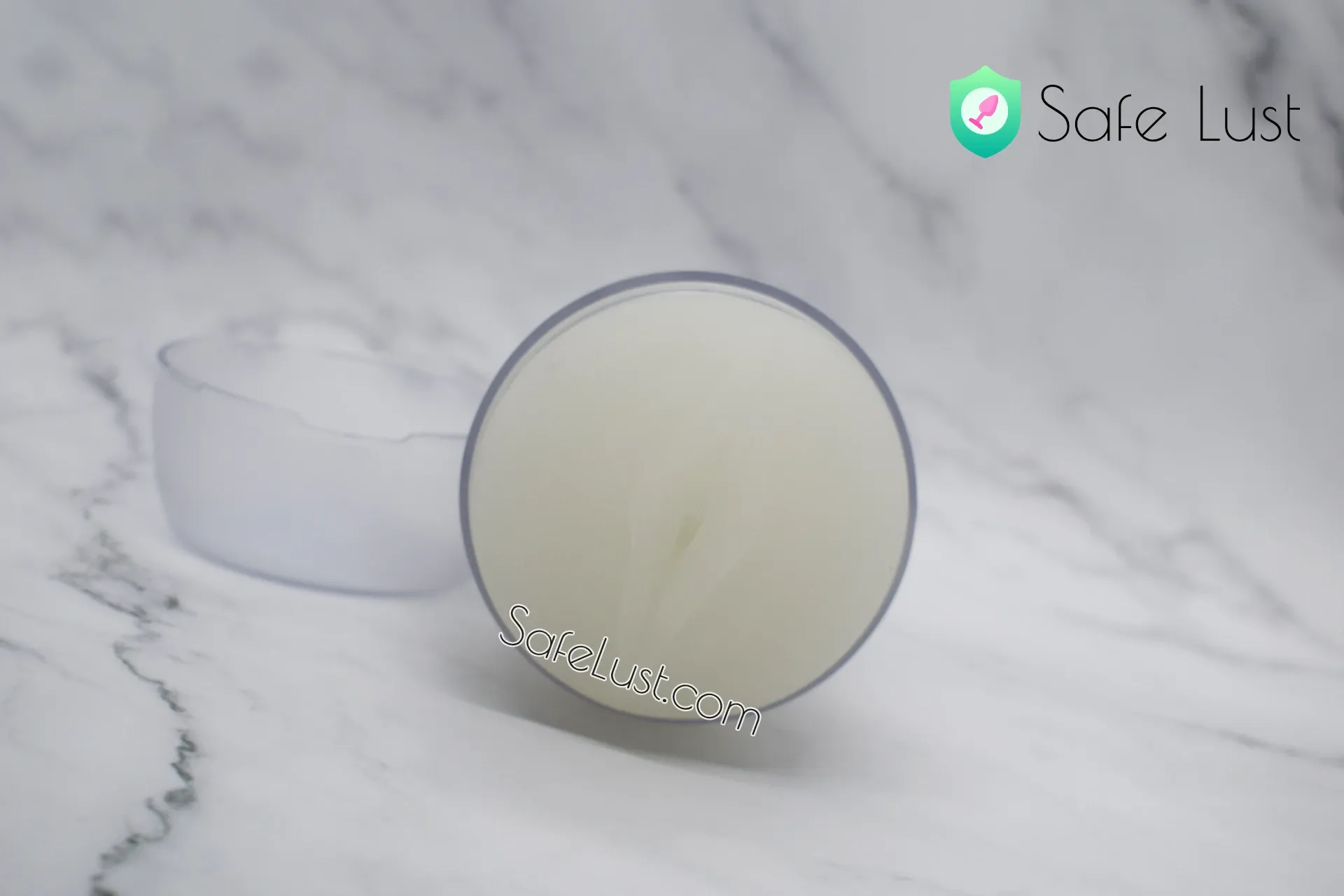 The vagina orifice feels tighter – in a good way – than the FeelSensation's round entrance.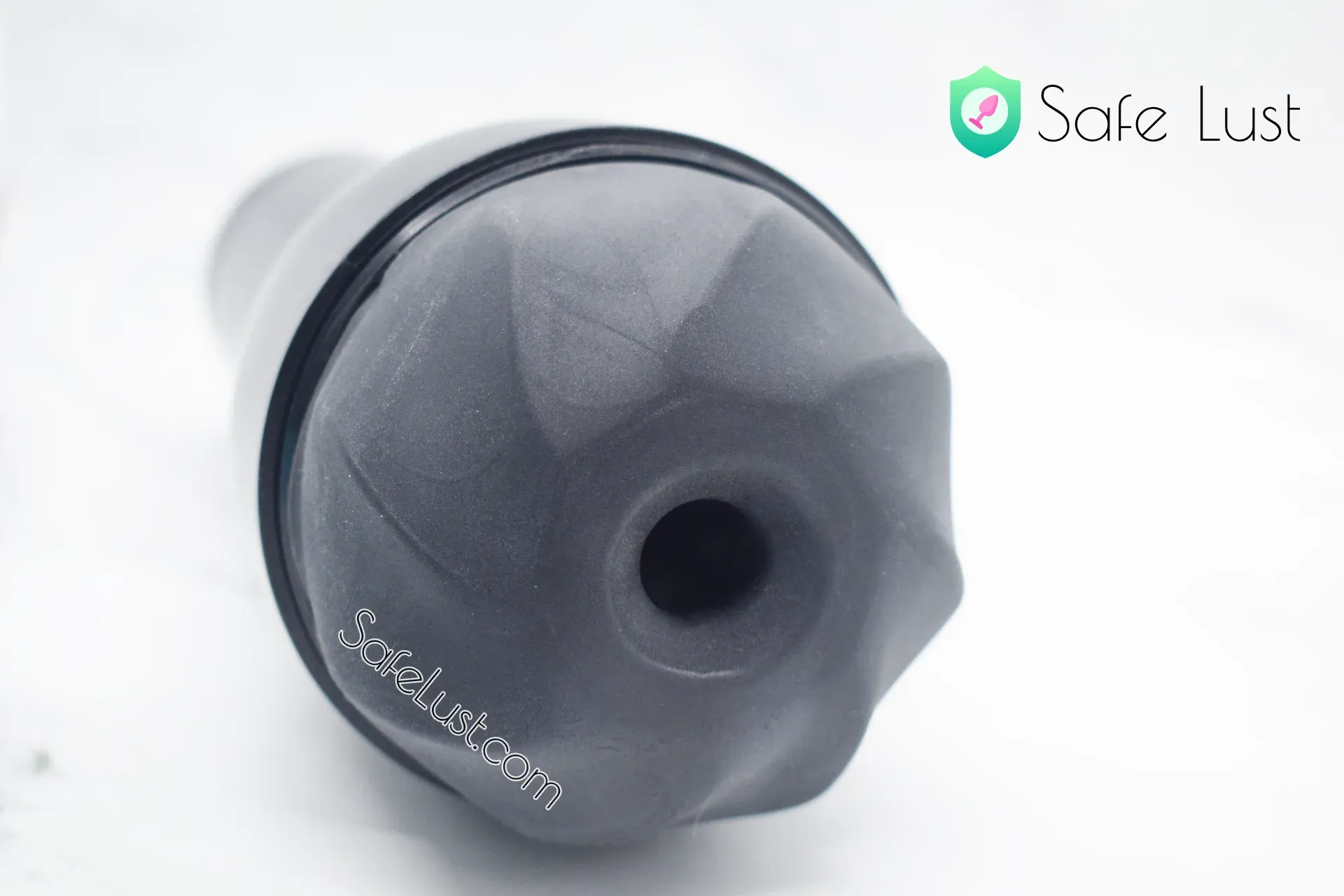 The first time penetrating the FeelGlow took some effort, and this felt more natural to me. You have to find the right angle to get in, and once you get in? That's when the fun starts 🎆.
The vagina-shape entrance is oval and adds pressure on the left and right side of the penis – which I loved 🌟. This added pressure felt more realistic, and is more pleasurable to me 🔥. Too tight for you? Not a problem. Rotate your stroker so you penetrate it sideways, and it should not feel too tight anymore.
If you haven't done so yet, you'll probably want to read my FeelSensation review just to know what the below comparison means in terms of feeling! The sleeves are very similar, and I will describe its differences below.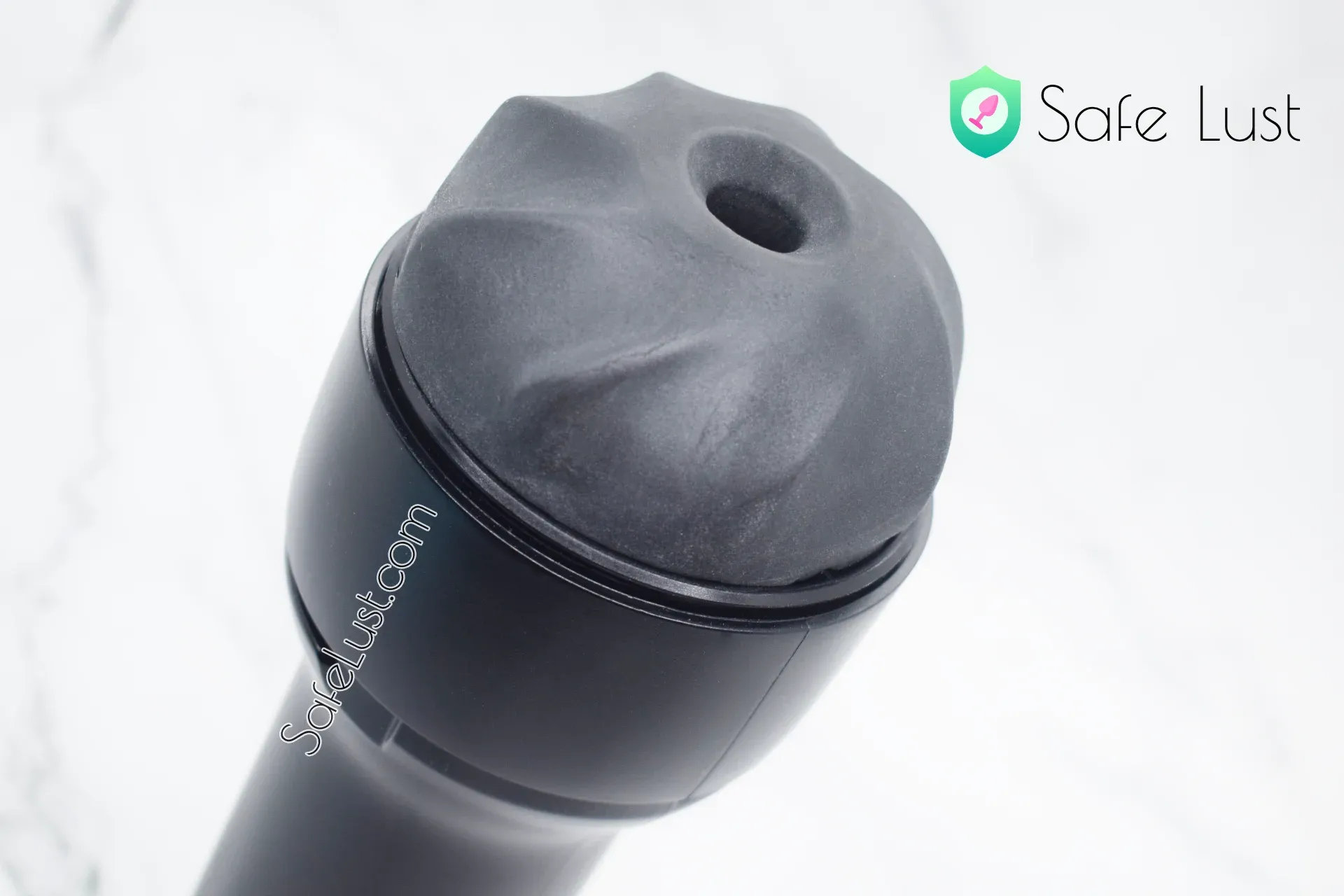 The beads inside felt very similar. Possibly slightly more distinct and firmer on the FeelGlow? I used both in my session so I could compare them, but it was quite tricky telling them apart! The biggest difference is clearly the orifice.
If you're looking for a sleeve to last long in, which feels soft and natural 😌? Go for the FeelSensation. If you're looking for a bit more excitement 🔥, a slightly firmer material, or just love a vagina orifice? The FeelGlow is the way to go 🌟.
Cleaning & Maintenance
Clean it up with some toy cleaner and water and you're good to go! Let it dry completely before storing.
The drying times are not too bad for this type of stroker. I cleaned mine in the evening and the next morning it was fully dry.
Keon & PowerBlow Use
You can pair the FeelGlow both with the Keon and PowerBlow!
Not sure what a Keon or PowerBlow is? Check out their reviews below as those are amazing sex toys which you definitely should know about: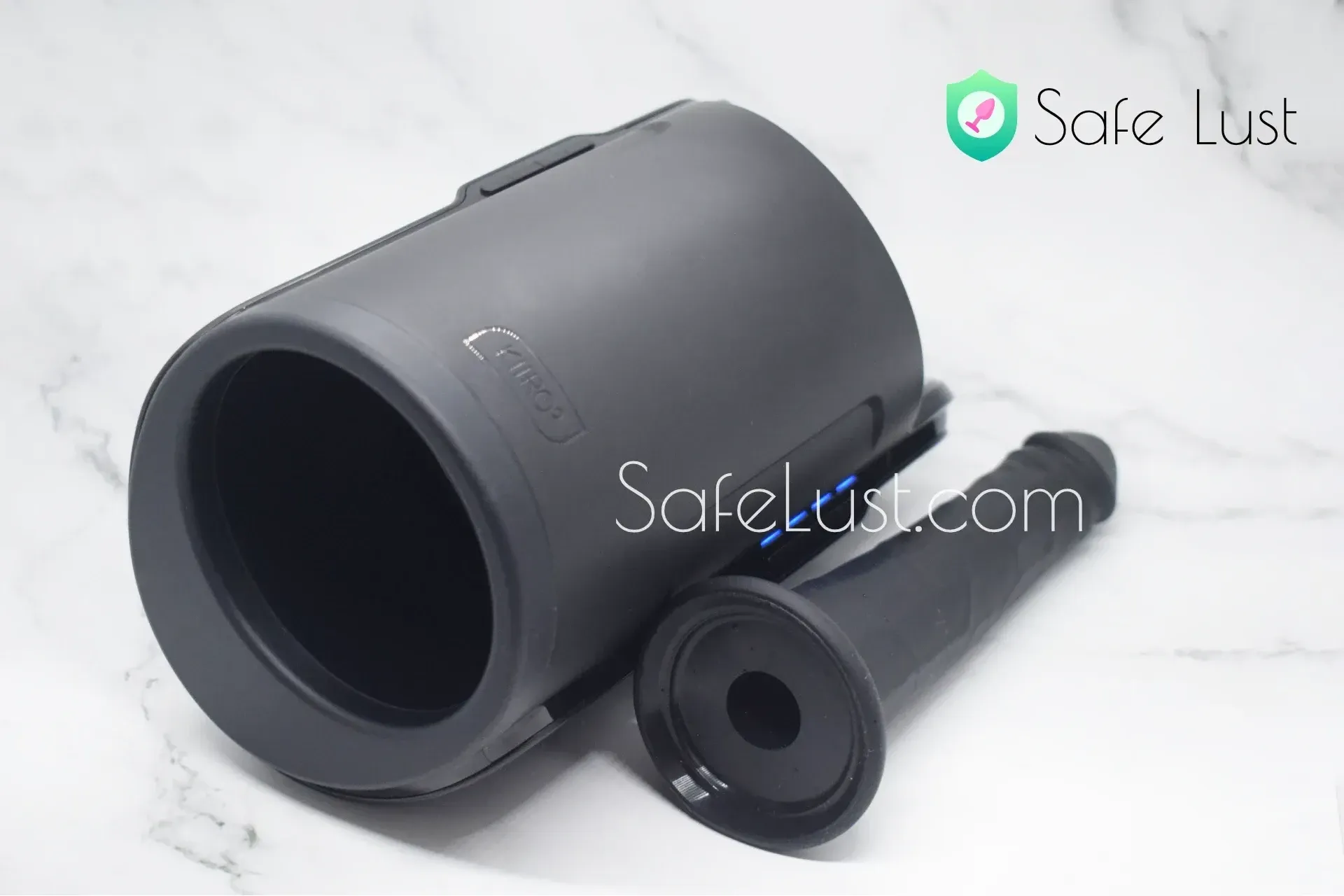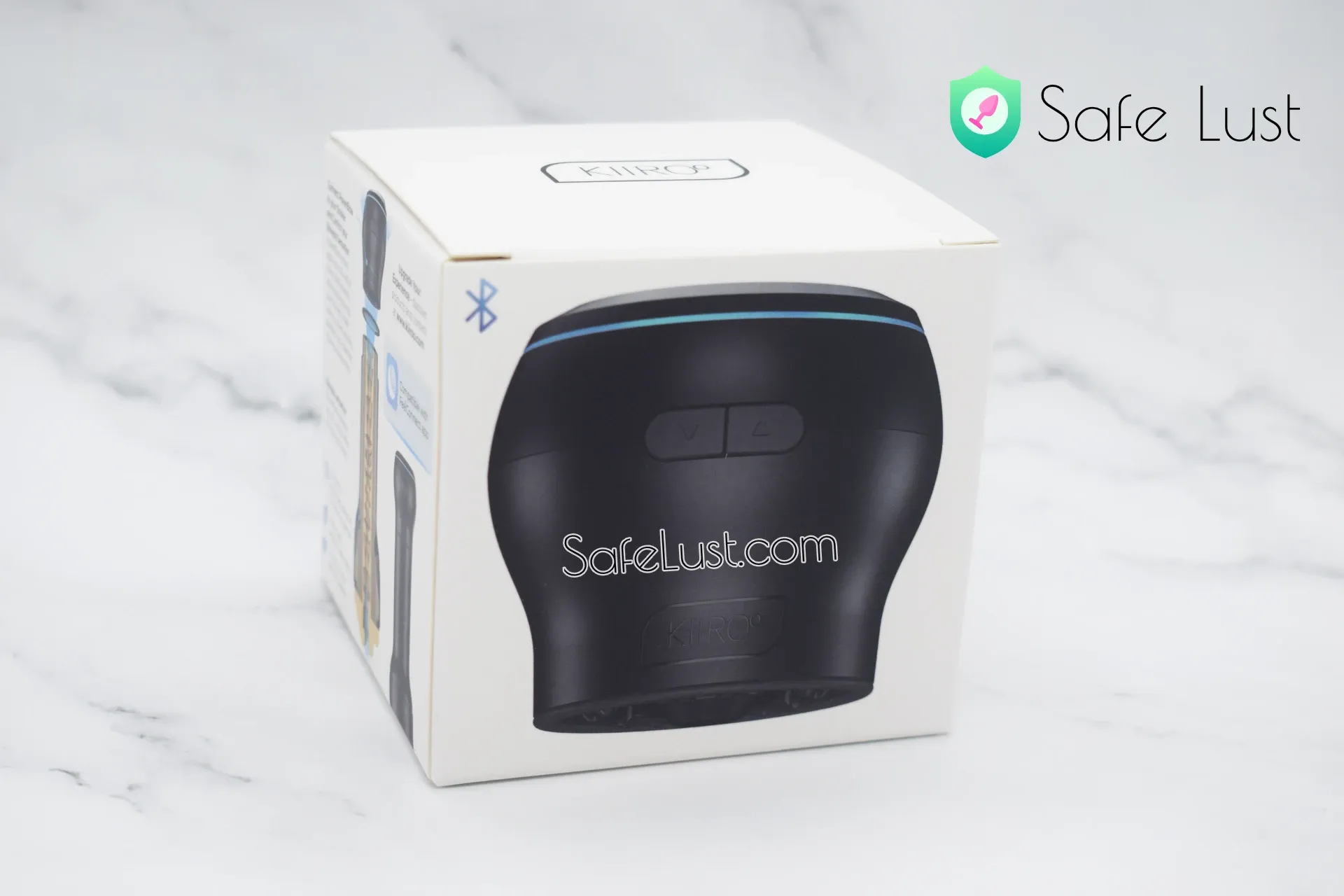 The FeelGlow works great both with the Keon and PowerBlow. My PowerBlow review was tested using the similar FeelSensation sleeve, so everything I mentioned there still makes sense.
The PowerBlow adds some nice extra lighting when used in the dark – it truly looks fancy.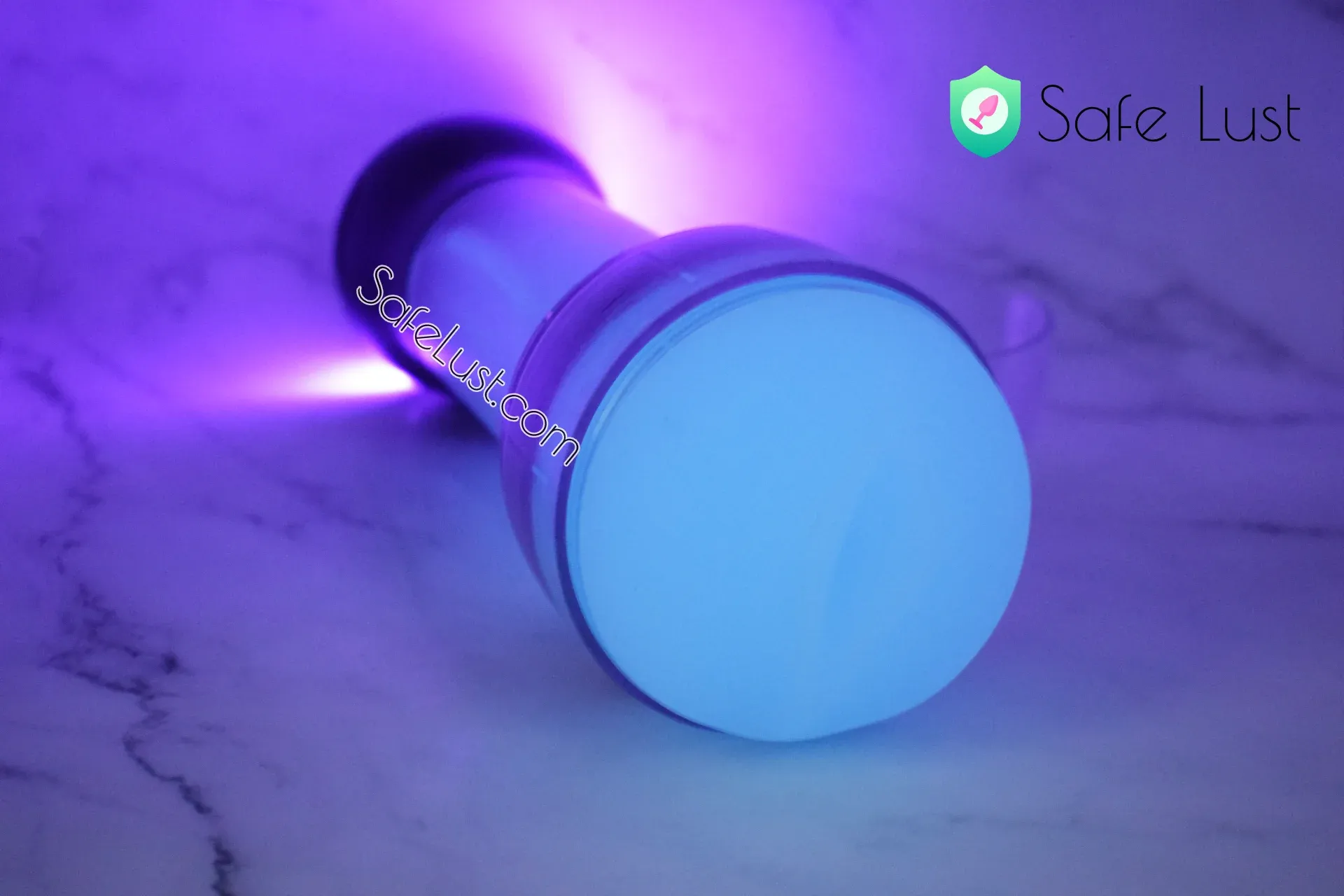 Although you do have to sacrifice some of the transparency, since the PowerBlow requires the black insert for making the tight vacuum seal.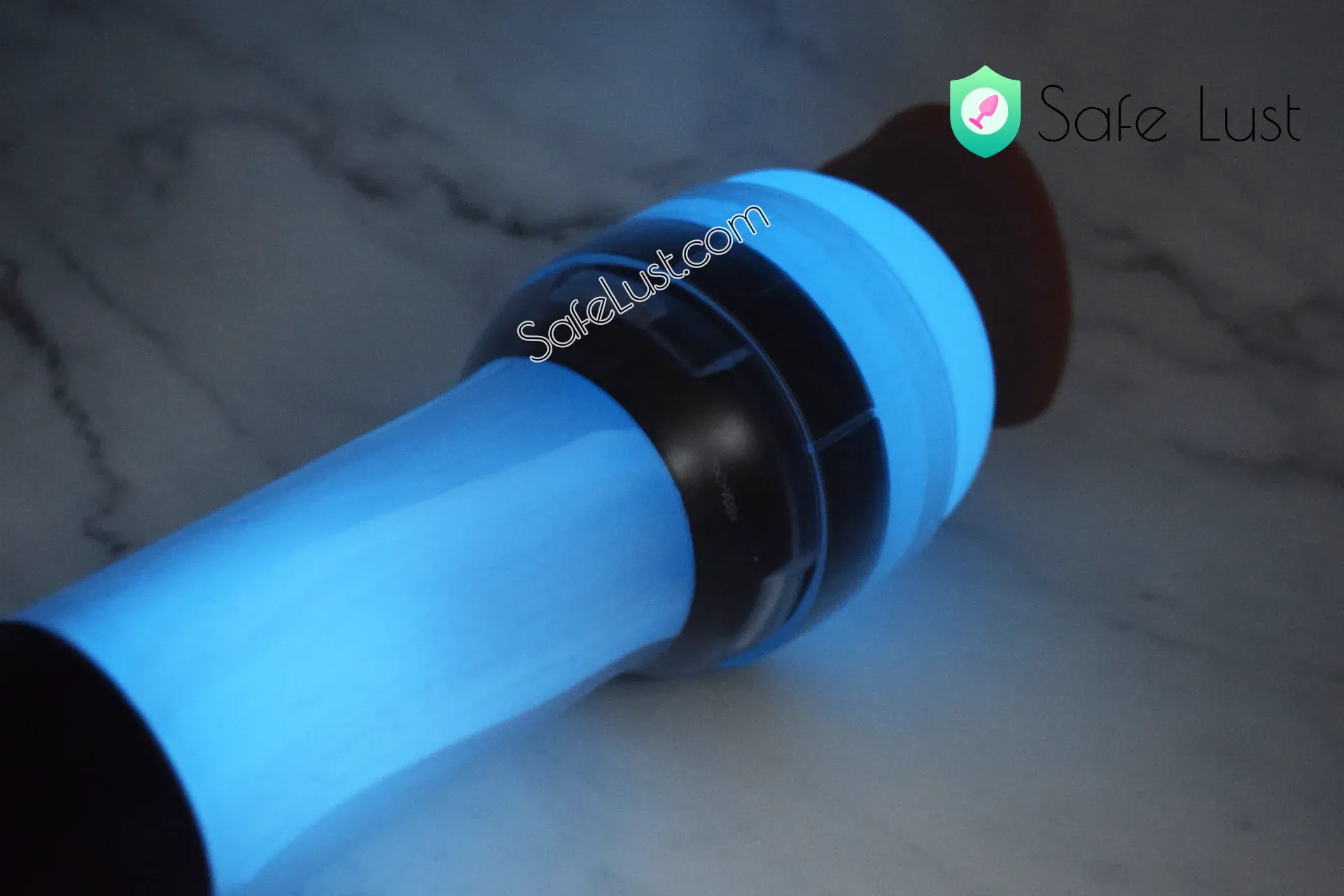 Now about the Keon, it's less fun when used in the dark, but still very cool! The Keon is not transparent and covers a lot of the FeelGlow. I made a small video compilation so you can see the result. Do forgive me for the graininess/darkness of the video, it's so hard to film nice videos in the dark!
Should you get it?
It lights up in the dark, and it's blue. And it's a limited edition, and the orifice looks amazing. And it works with the Keon and PowerBlow. What else do you need?
Okay I know not everybody has money ready to throw at this, but this is a very solid sleeve which I feel will please a ton of people, and your collection should have some space for it.
The FeelGlow is very worthy not only to add to your collection, but also to enjoy as your first stroker if you don't have any FeelStrokers yet.
Already have too many strokers and can't decide whether to get it? If you really want a limited edition glow-in-the-dark stroker with transparent case, still, go for it. If you don't have any similar textured sleeves? Go for it too.
Who is it not for?
If you're not into glow-in-the-dark toys or if you have very similar textured toys, you may skip this one.
The interior of the sleeve does feel quite similar to the FeelSensation, although I especially loved the combination of this texture with the vagina orifice.
Pricing
You can get the Kiiroo FeelGlow for 79USD / 75EUR at the time of writing this article.
If you do want to get a FeelGlow of your own, don't wait too long as it is a limited edition after all.
💰
Kiiroo is nice to give SafeLust readers an extra discount!

Use code SAFELUST during checkout for an extra discount

Thanks Kiiroo! 😎
Summary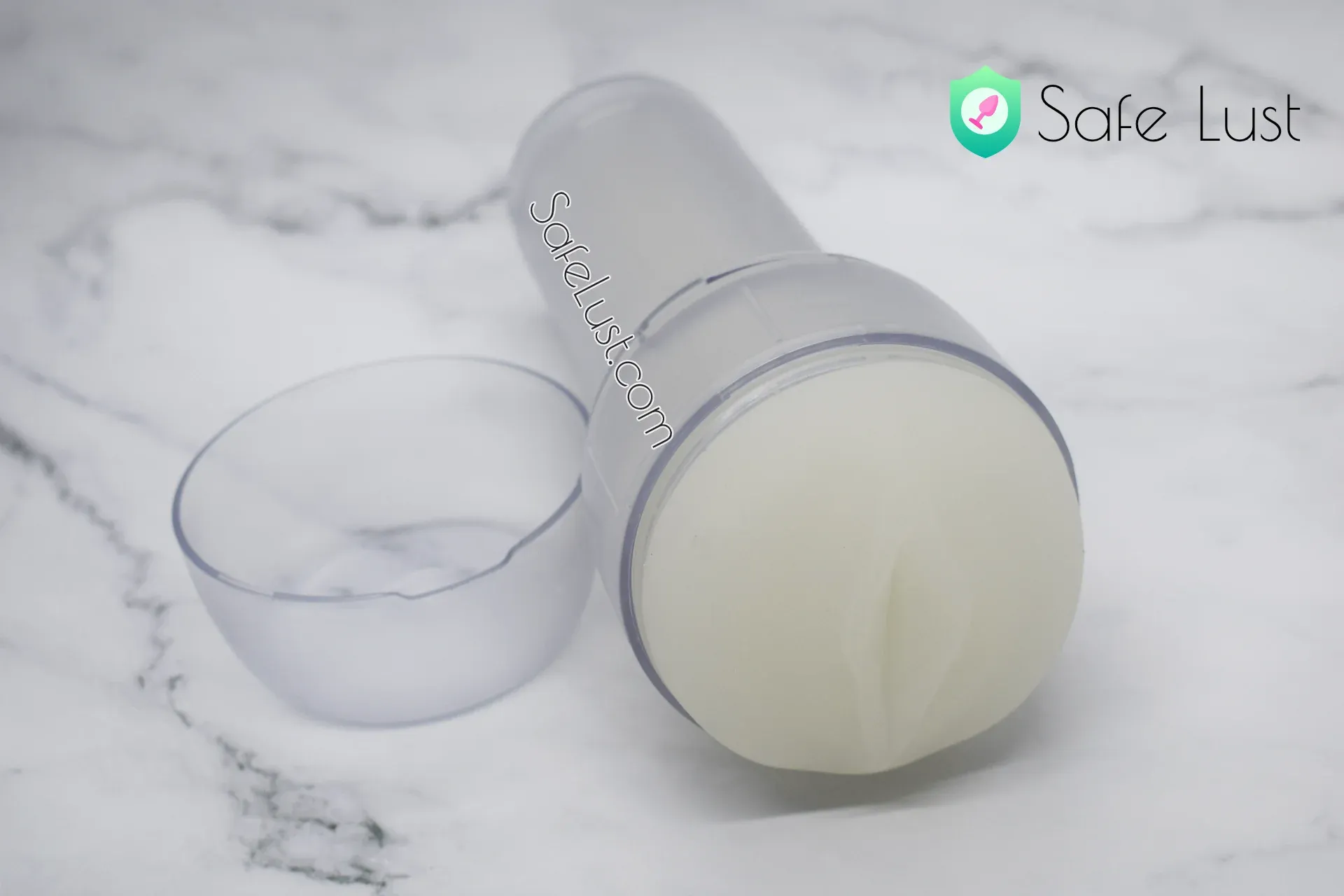 The FeelGlow has amazing glow-in-the-dark capabilities 🔦🌟, is a limited edition and comes with its unique texture/orifice combination.
It's a very good all-round sleeve, and while both the FeelSensation and FeelGlow are great, I do prefer the FeelGlow as the orifice gives me that extra pleasure 🔥.
🚀 Never miss new toys 🚀
Sex Toy Reviews straight to your inbox
By subscribing, you agree to the Terms to receive Safe Lust promotional and marketing emails.

No spam. Unsubscribe anytime.