B-Vibe Rimming Plug Petite Butt Plug Review
A review of the B-Vibe Rimming Plug Petite: Remote Controlled Butt Plug. A high-quality butt plug with metal rimming beads and strong vibrations for absolute pleasure.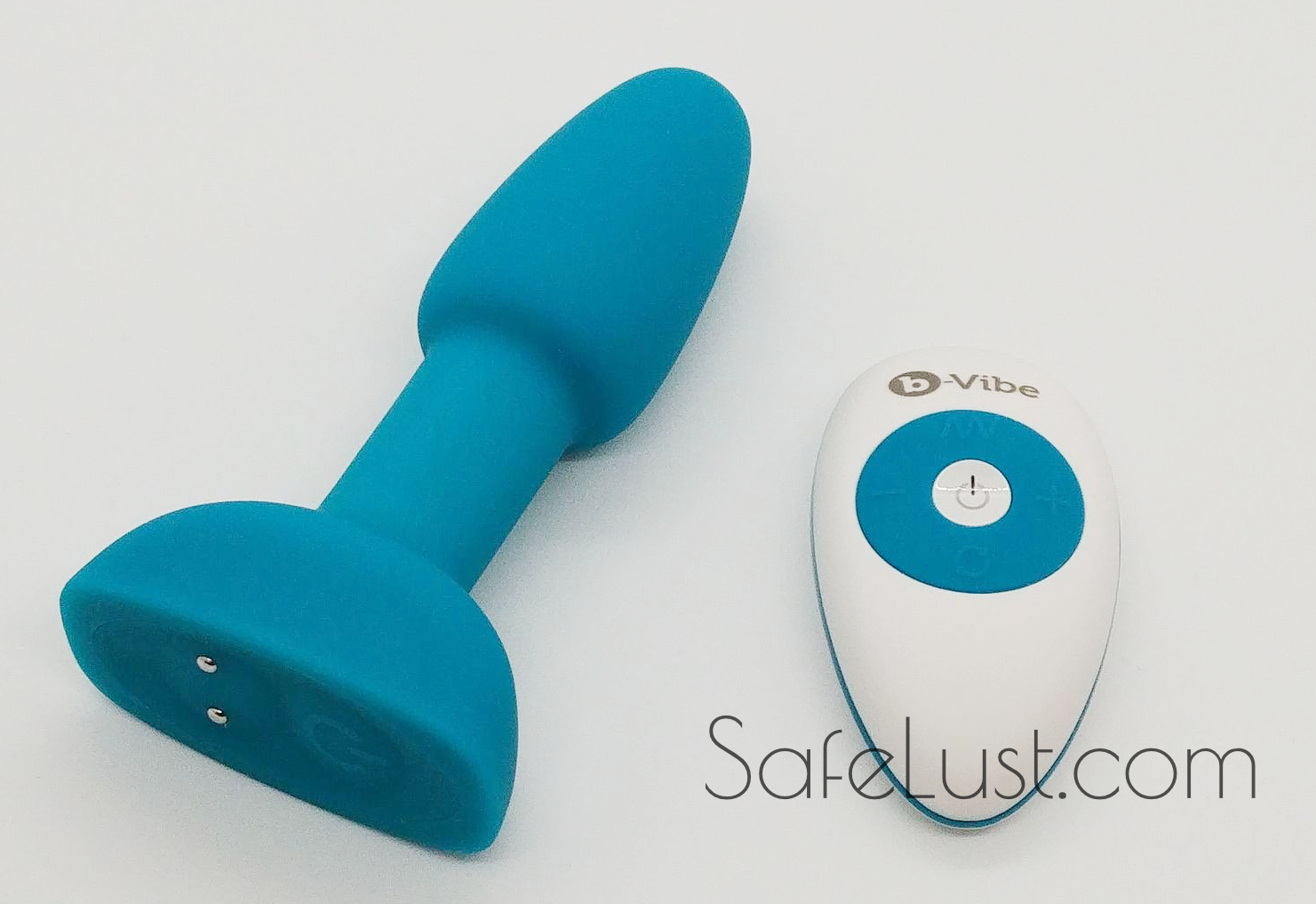 This butt plug has intrigued me, as it was the first butt plug I saw with a rimming feature! This feature has made this butt plug famous and popular, as the company only uses body-safe materials and is very trustworthy.
What is it?
It's a butt plug with metal beads around its neck. When turned on, the beads will rotate with various patterns. Constantly right, constantly left, switching left to right, with pauses, and so on. It is easier to understand with the below picture.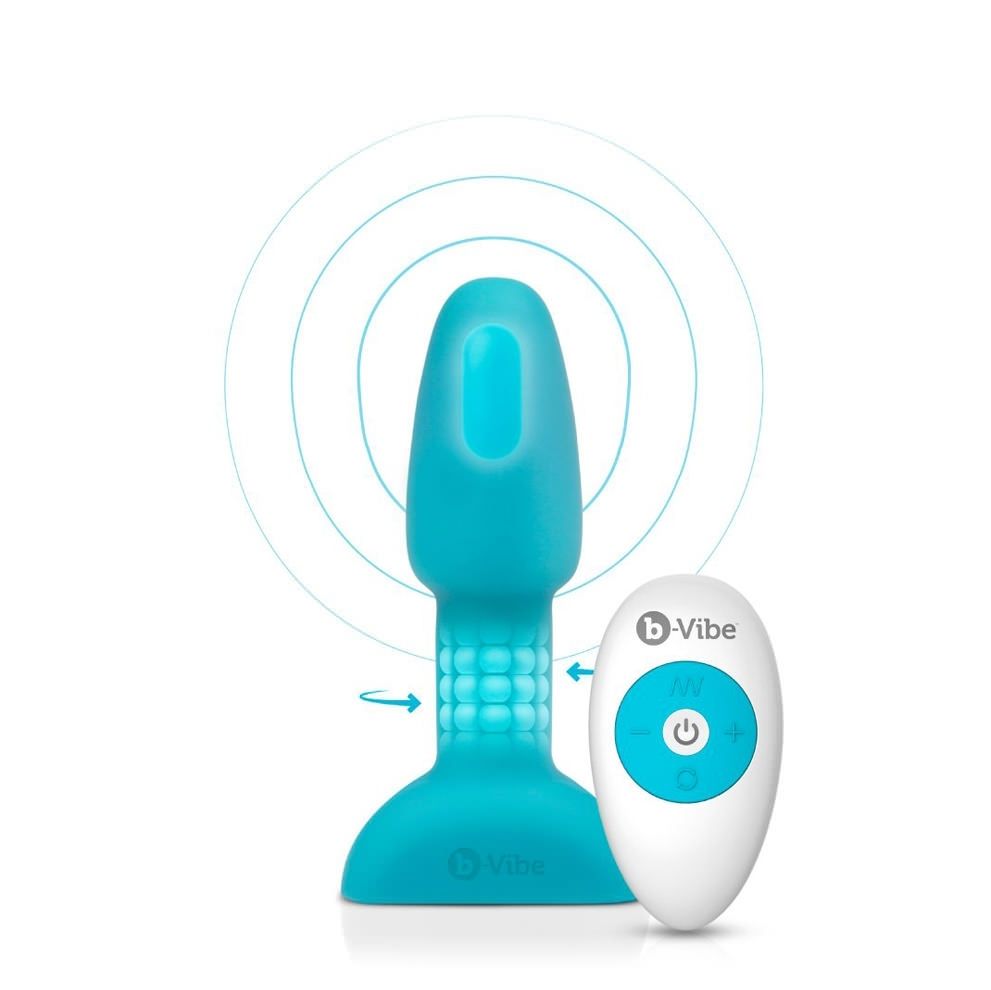 It's also a vibrating butt plug, and it comes with great vibrations, which we'll discuss later on in more detail.
Size
The rimming plug petite has a fair diameter of 1.4"/3.6cm. Compared to the regular rimming plug 2 (not petite), which has a max diameter of 1.5"/3.8-4cm. The petite plug is much more suitable for less-experienced and intermediate users, especially since it is less lengthy than the regular rimming plug 2. In my opinion, the rimming plug petite has the perfect size.
The base does stick out a bit, being 2.6cm in height, you will definitely feel the plug poke a bit while sitting down, but this is something you get used to.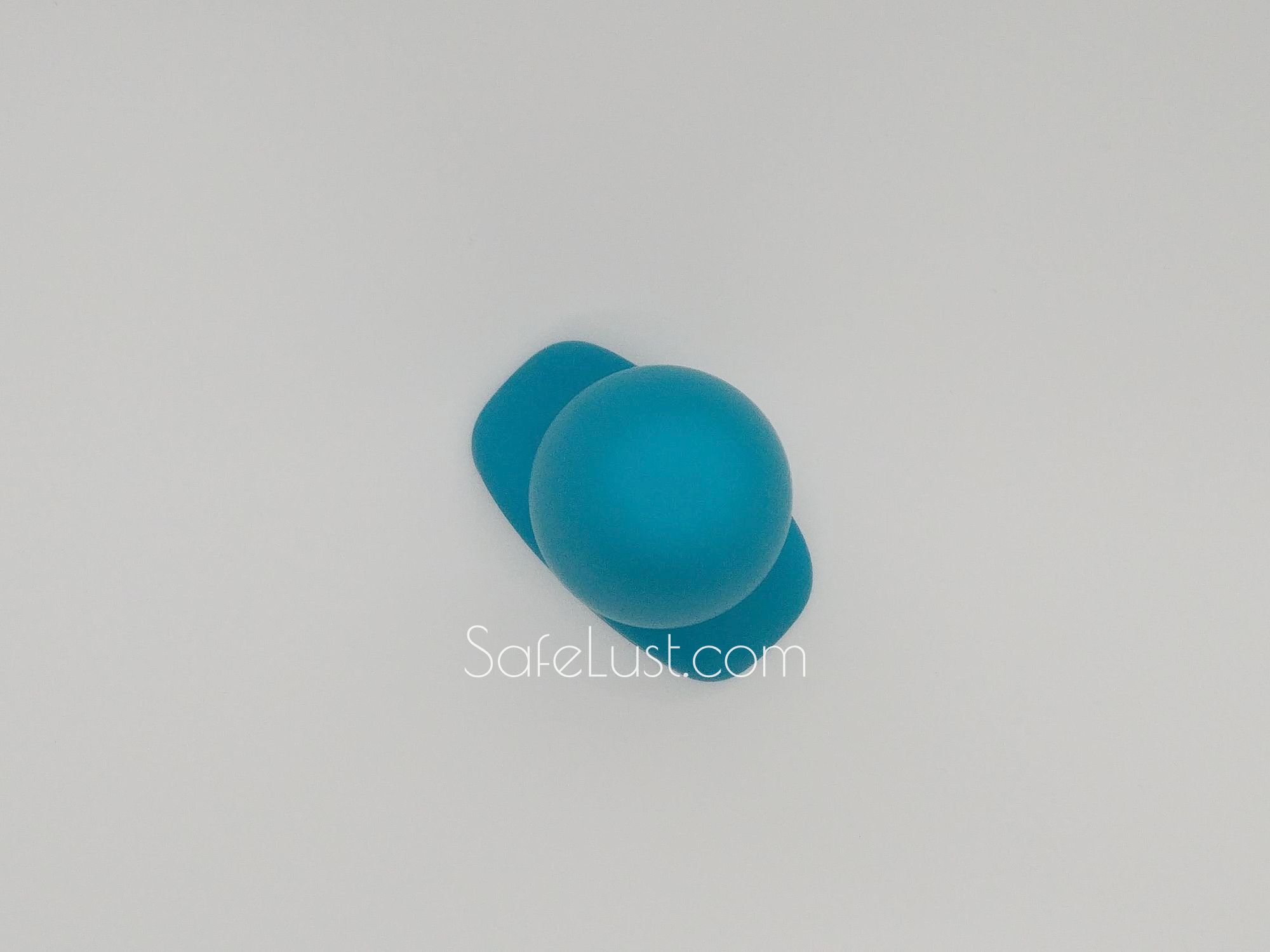 The neck of this plug is thicker than regular plugs since it has metal rimming beads inside. This can be felt and will keep you stretched, which is a pleasant feeling. Having a thicker neck does mean it is harder to keep this plug in, also as it has quite some weight to it: 128g.
Material and Texture
B-Vibe is one of the companies I really trust in terms of materials. The B-Vibe Rimming Plug Petite has a body-safe 100% seamless silicone outer layer, which is velvety smooth and very comfortable. The silicone is looser near the rimming beads, as these need to have enough space to rotate.
You can really tell the materials used are of high quality, even seamless. Many high-end toys like the Lovense Hush still contain seams! There is something to be learned here.
The shape itself is the typical butt plug shape, but the top part is less long than usual butt plugs, instead, the neck is longer. This is so you can have a longer area with rimming beads. I'm a fan of this design, although a longer neck means again that it is harder to keep it in.
The butt plug is waterproof, but be careful because the remote control is not.
Remote Control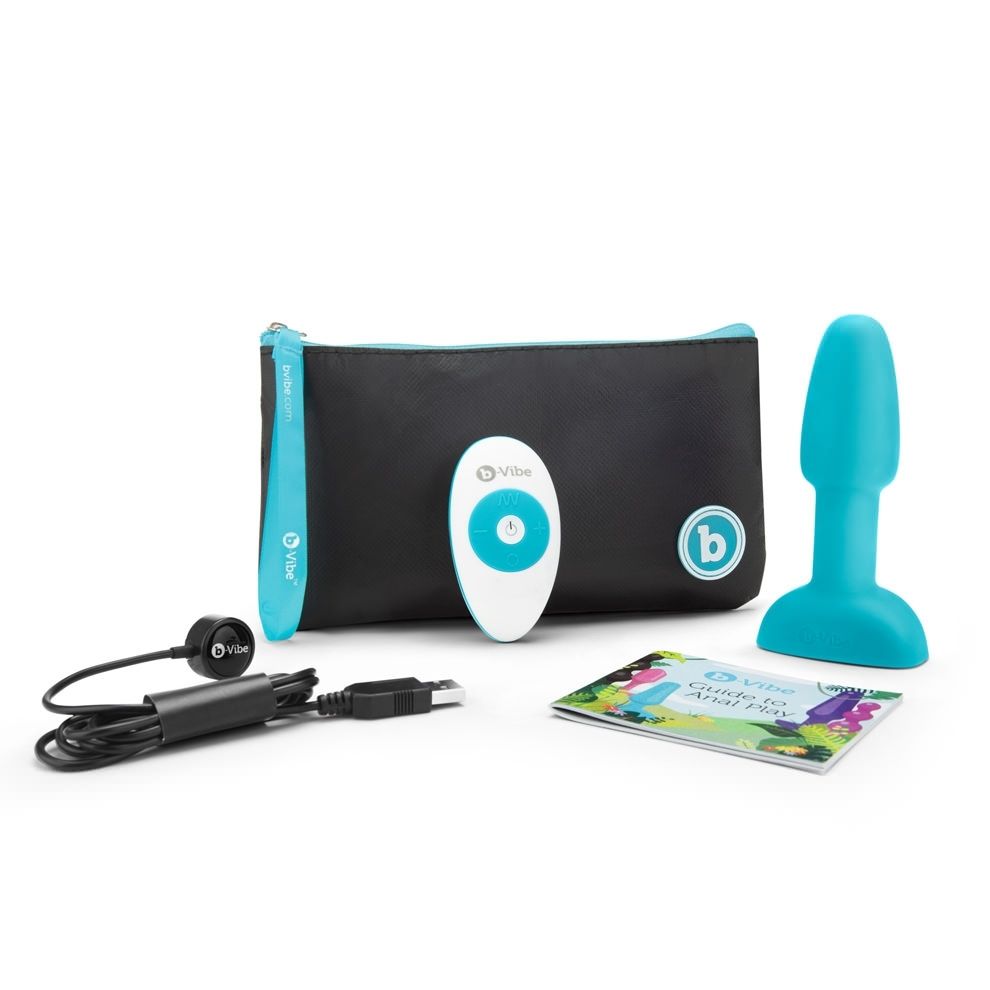 Yes! This butt plug has a remote control, which is always a fun plus. It makes it easier to cycle through all the settings.
By only pressing the button on the butt plug, you won't be able to select all the different combinations of rotations and vibrations. Their one-button control is easy-to-use, but not as granular as the remote.
Unfortunately, I am disappointed regarding the remote control. It uses cell batteries instead of being rechargeable, and in my case, it broke after 3 uses – while it never touched water. The remote still seems to activate, and the light turns on, but it does not want to pair with the butt plug.
To make it more frustrating, the process of pairing the remote control to the butt plug didn't seem very clear, causing me to repeat it many times before believing the issue is the remote control itself and not a user error.
@B-Vibe, I'd really like to see rechargeable remotes in the future!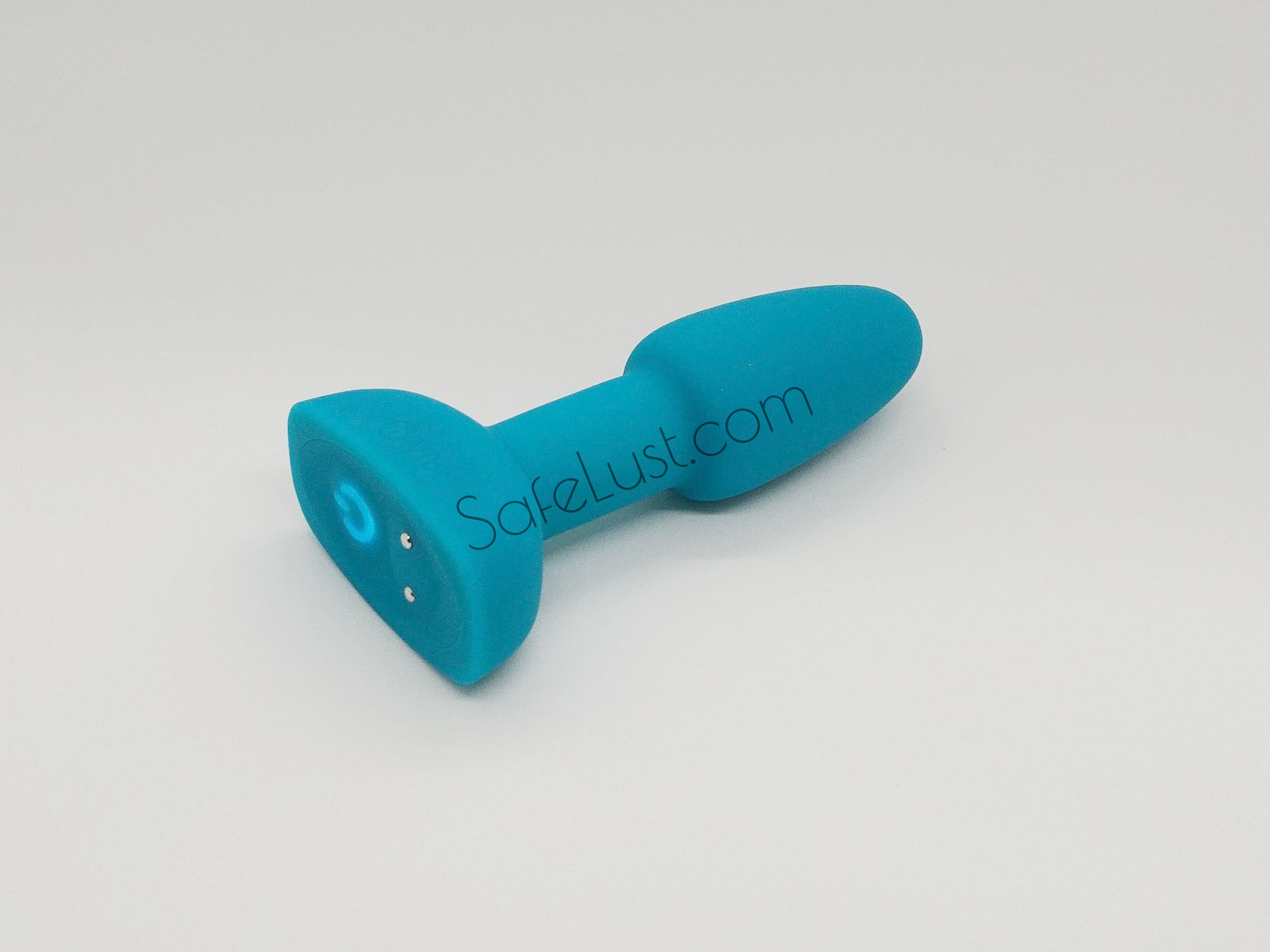 Vibrations
The vibrations are good on this plug, and while not super strong, they are strong enough to have fun. I wouldn't call this plug discreet, as the movement of the rimming beads has a very distinct sound, and the vibrations can be more on the loud side.
Accessories
At the time of purchase the rimming plug petite came with a very nice -albeit bulky- travel case.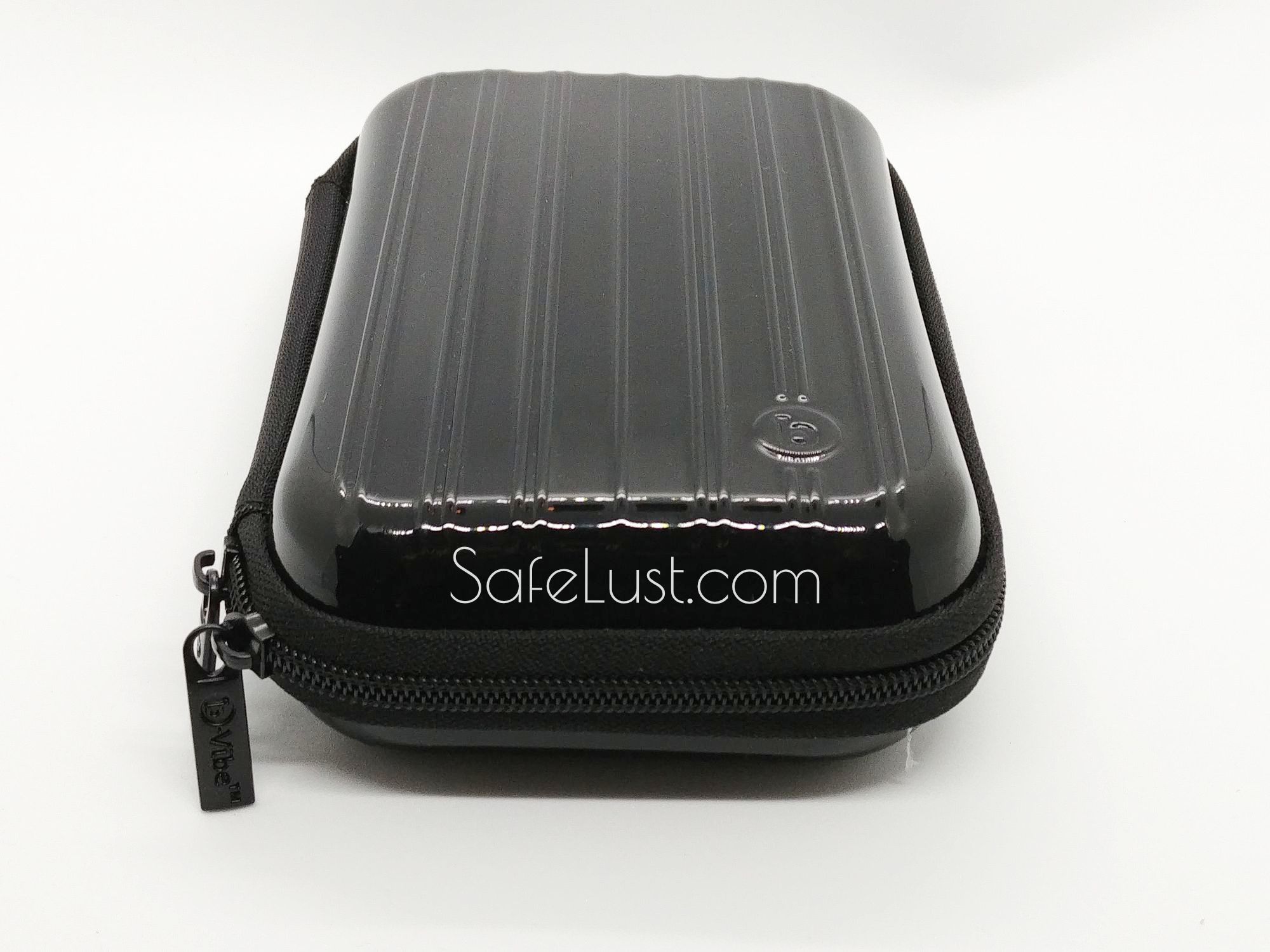 The travel case comes with a separate compartment on the left for the charging cable and guide book. On the right the butt plug comes in a plastic, along with the remote control.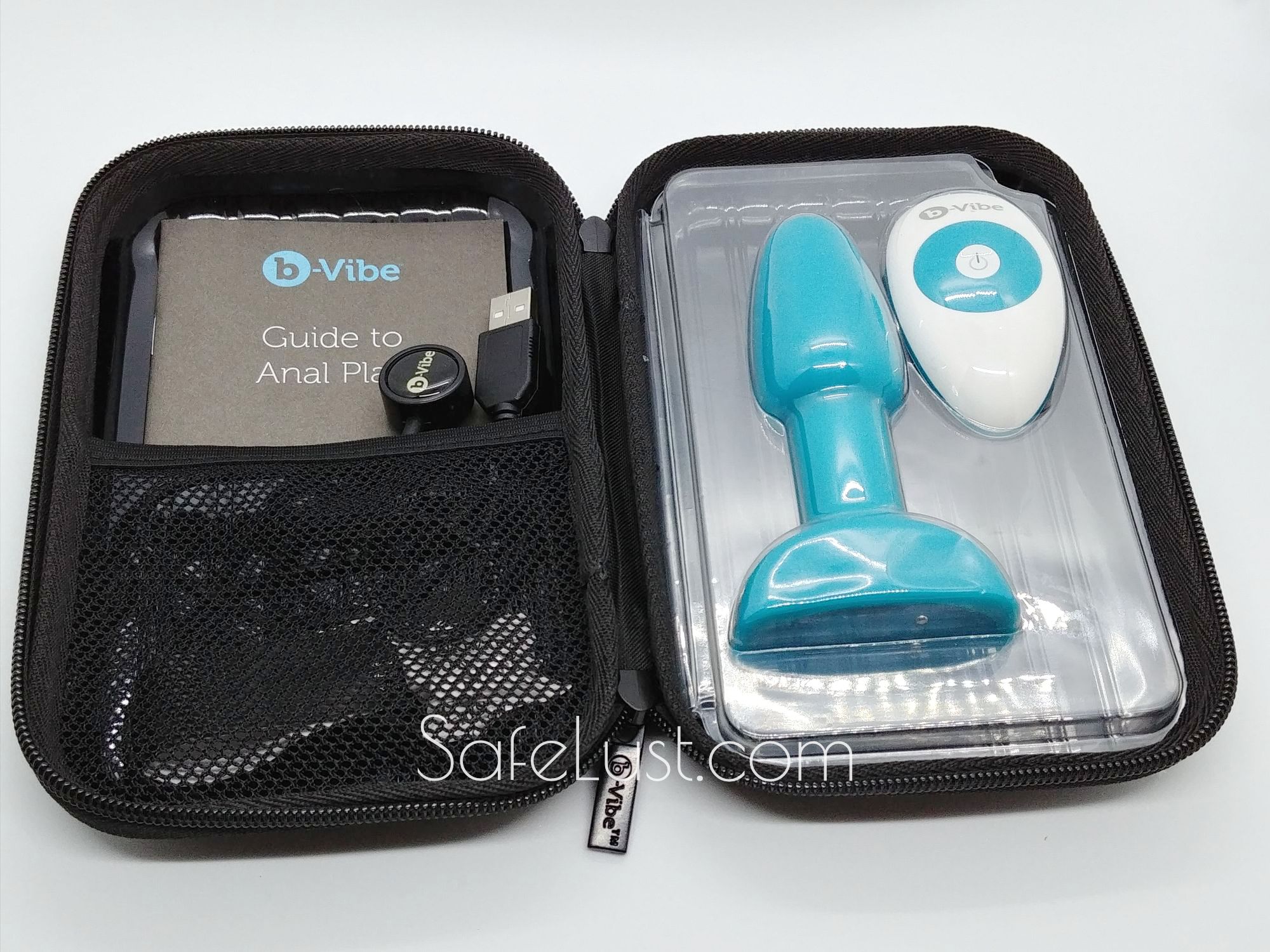 Travel Lock  
A genius feature that B-Vibe has on all its butt plugs is the travel lock. To avoid unintentional turning on the butt plug, you can turn on the travel lock by a very-long press on the power button. Doing so, the plug cannot be activated unless you perform a very-long press on the power button again.
This is something every butt plug should have. Kudos to B-Vibe for this!
How It Feels
The vibrations are great, but the special feature of rimming beads is awesome. It's very difficult to describe, but using this plug you will be able to feel the metal beads rotating around and slightly pushing on your sphincter, which is incredible.
Add the combination of both rimming and the strong vibrations on top, and it's hard to last long with this toy.
The silicone itself has some give, so it's not that rigid. Nevertheless, an even softer silicone on this kind of plug would feel good in my opinion. Maybe something for B-Vibe to try out in the future?
Summary
B-Vibe Rimming Plug Petite Review Summary
Pros
Innovative, great-feeling rimming sensations
Combining the rimming with the vibrations is a very intense feeling
A great shape, and size designed
The 6 different rimming patterns are fun to use+ The shape, materials are of high quality
Seamless silicone material is really great and high-quality
It is rechargeable using a magnetic cable
It has a travel lock feature, avoiding unintentional turning on
Cons
As a plug it is harder to keep in due to its wider neck than most plugs
The remote control broke after a few uses
The remote control is not rechargeable
If the remote control breaks, you won't be able to operate every setting using only the one button on the butt plug
Pricier than other plugs, but you really get what you pay for!
Final Score: 9/10
This is one of my favorite plugs. I'd still wish a smaller more entry-level version would exist, with rimming beads. A slightly smaller neck would be nice.
Conclusion
I hope this review helps you make a decision on whether or not to purchase this butt plug. This is honestly one of my all-time favorites which I frequently use and I can highly recommend it.
The chance of disappointment is incredibly low, but you will have to save more money as it is pricier than some other plugs available.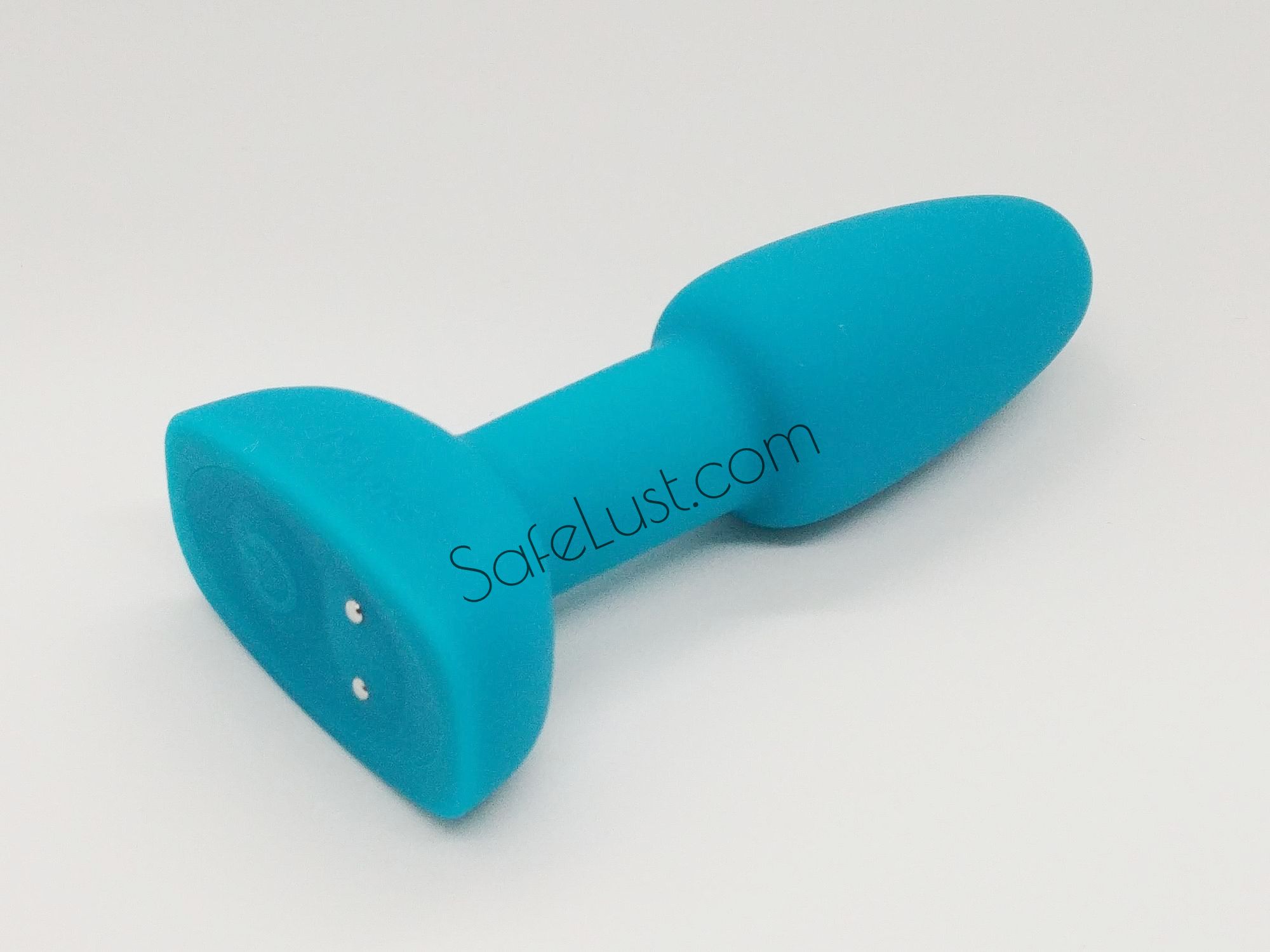 🚀 Never miss new toys 🚀
Sex Toy Reviews straight to your inbox
By subscribing, you agree to the Terms to receive Safe Lust promotional and marketing emails.

No spam. Unsubscribe anytime.