Tenga Spinner Beads Masturbator Review
It doesn't win if it doesn't spin.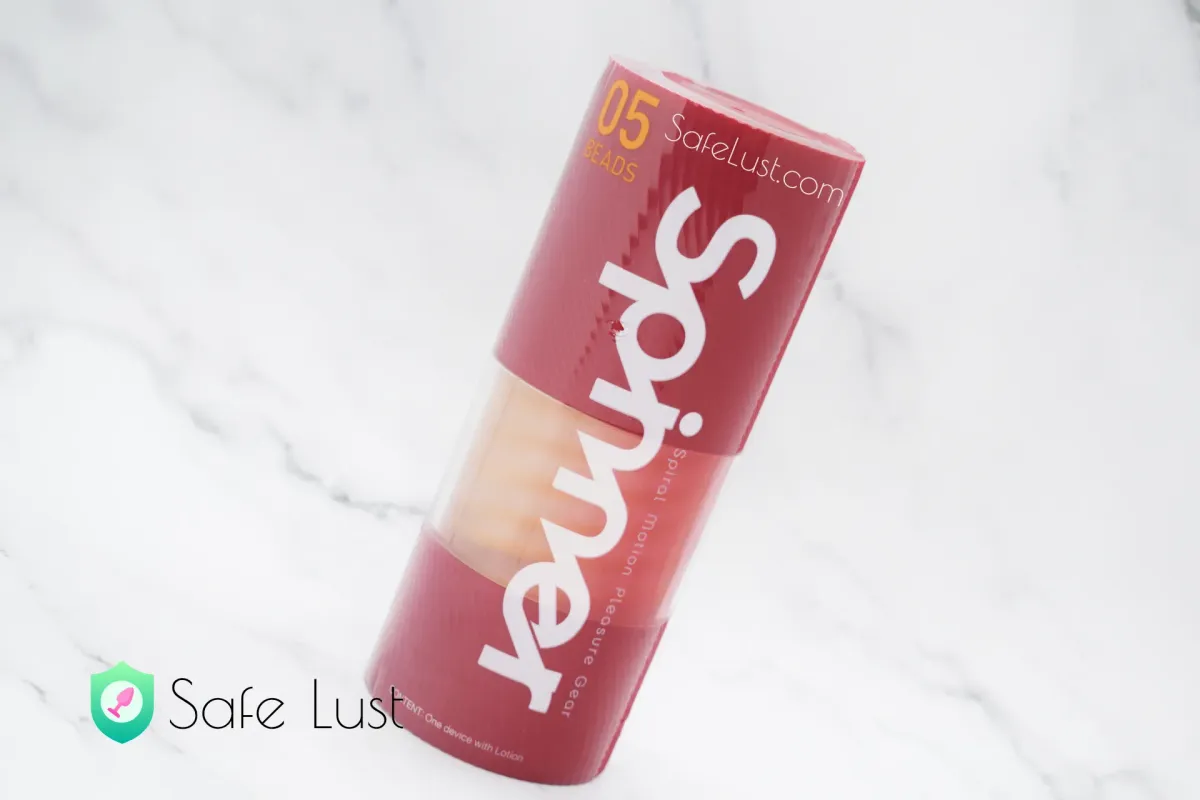 It keeps on amazing me how many different innovative ways have been found to make masturbation even more fun. Here's another, the Tenga Spinner spins by itself as you slide in and out!
I'm excited to say that Tenga has sent me this product free of charge in exchange for a review 🌟. This is a great milestone as Safe Lust is growing larger every single day, and this helps me save some money – buying all those sex toys for reviews requires some budget!
While this is great progress, I want to re-assure you, and I promise, this will in no way affect my reviews whatsoever. Safe Lust reviews need to be 100% honest. My goal is to provide sex toy reviews and educate about safe sex toy materials, otherwise I would not be spending all my time writing these reviews 😉.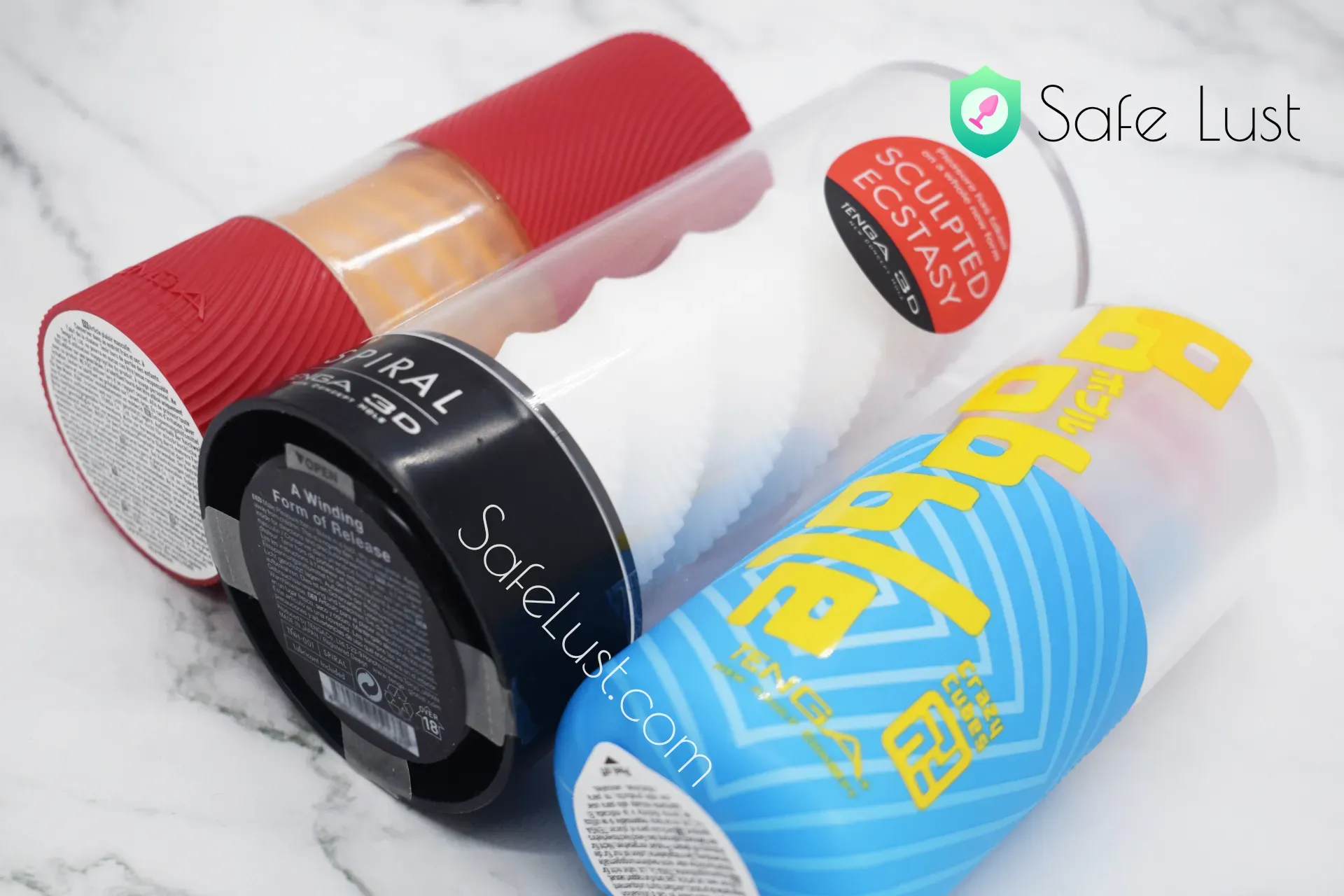 That's it for the intermission, now there's more to the Tenga Spinner that you should know, let's dive right into it.
Packaging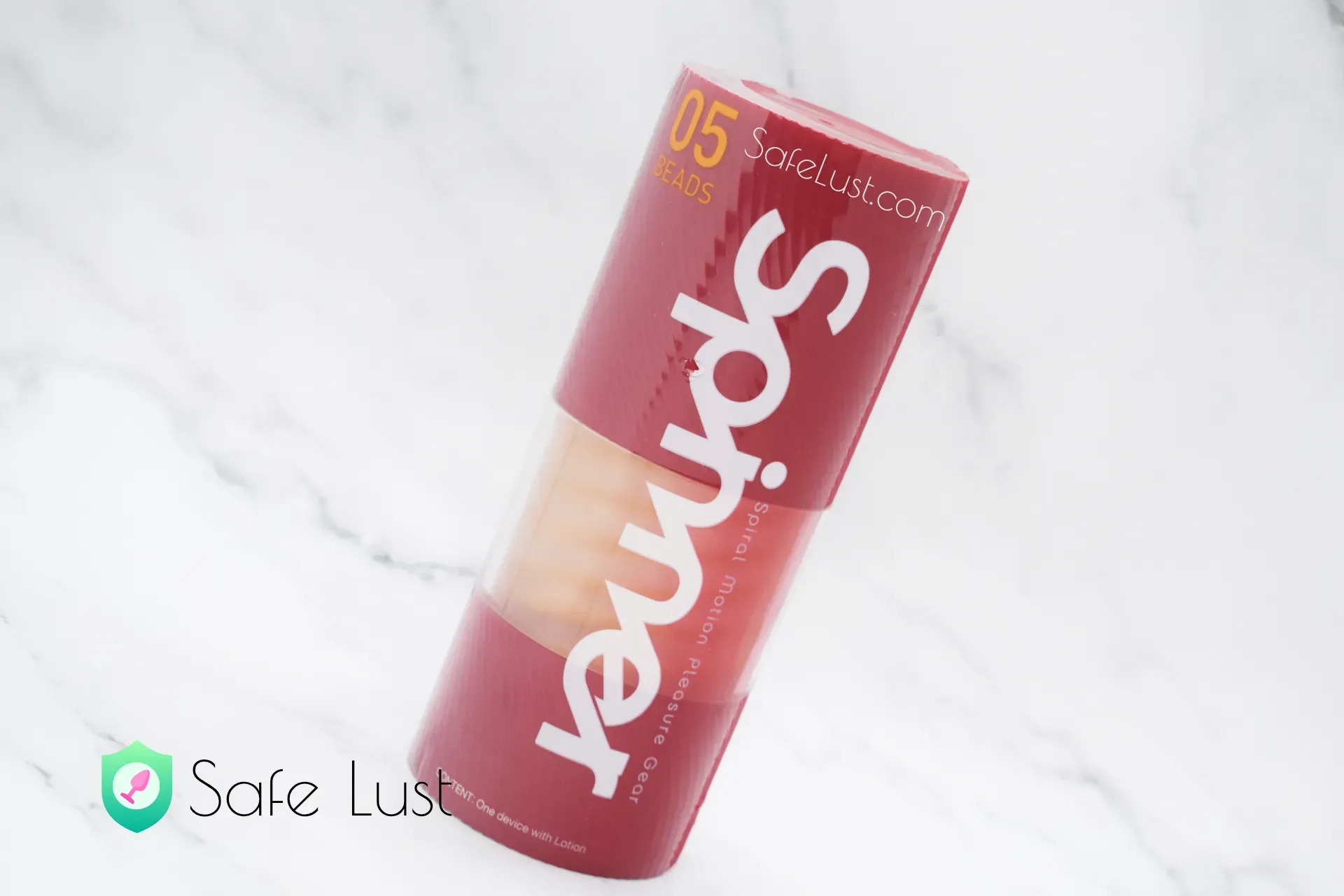 The packaging of Tenga is amazing 👌. It's very attractive and well-designed, simple and sleek. I also like that the packaging is very minimal and quite discreet. It doesn't take more space than it should – and that's something every sex toy brand should take note of! Kudos to Tenga for getting it right.
Opening the packaging is an experience by itself, it is exciting and very fun to open up the new toy while wondering what's inside and welcoming it to your collection. You'll have to tear away the plastic and open it up.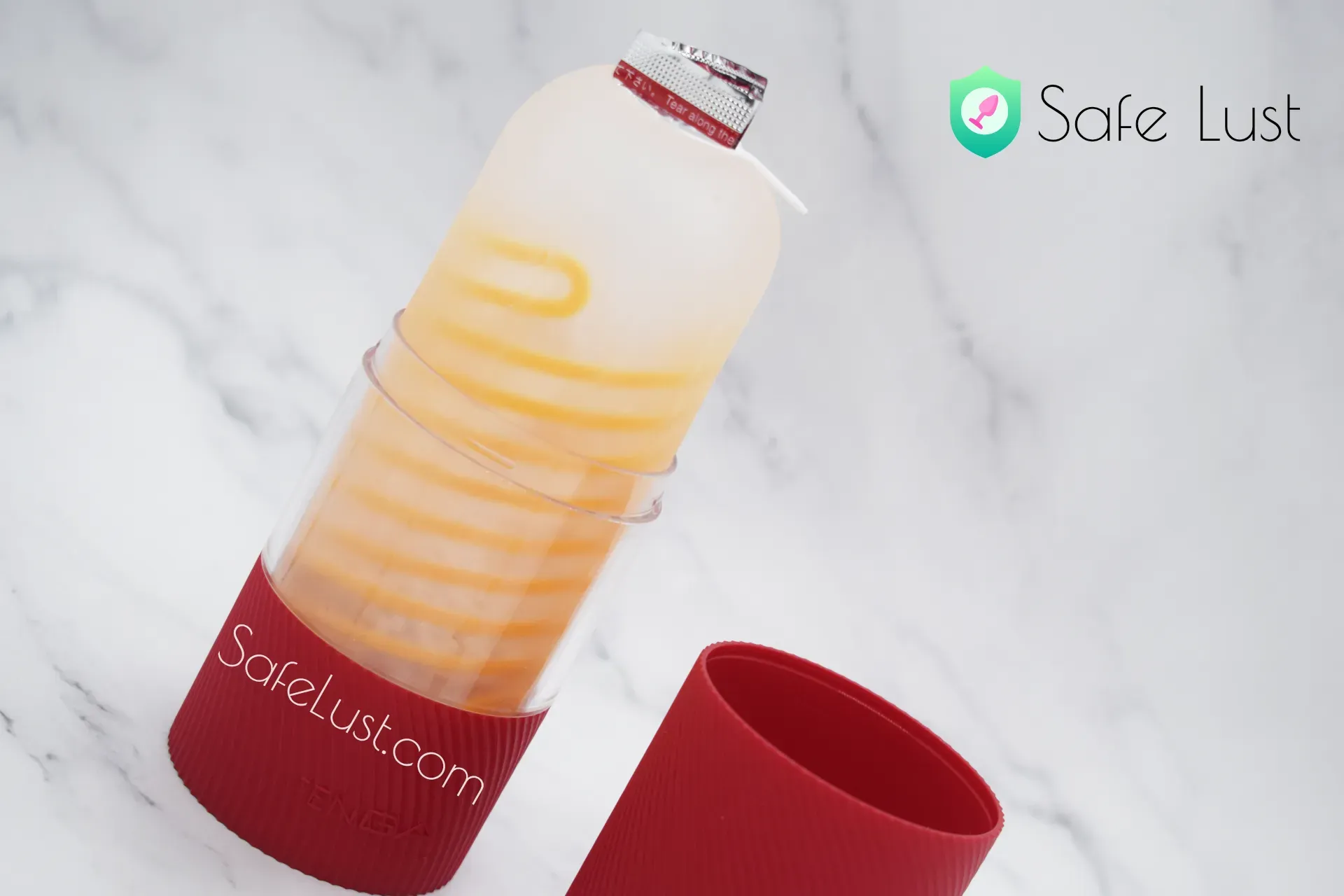 The lubricant is stored inside the toy, you'll have to remove it before first use.
What is included with the Tenga Spinner?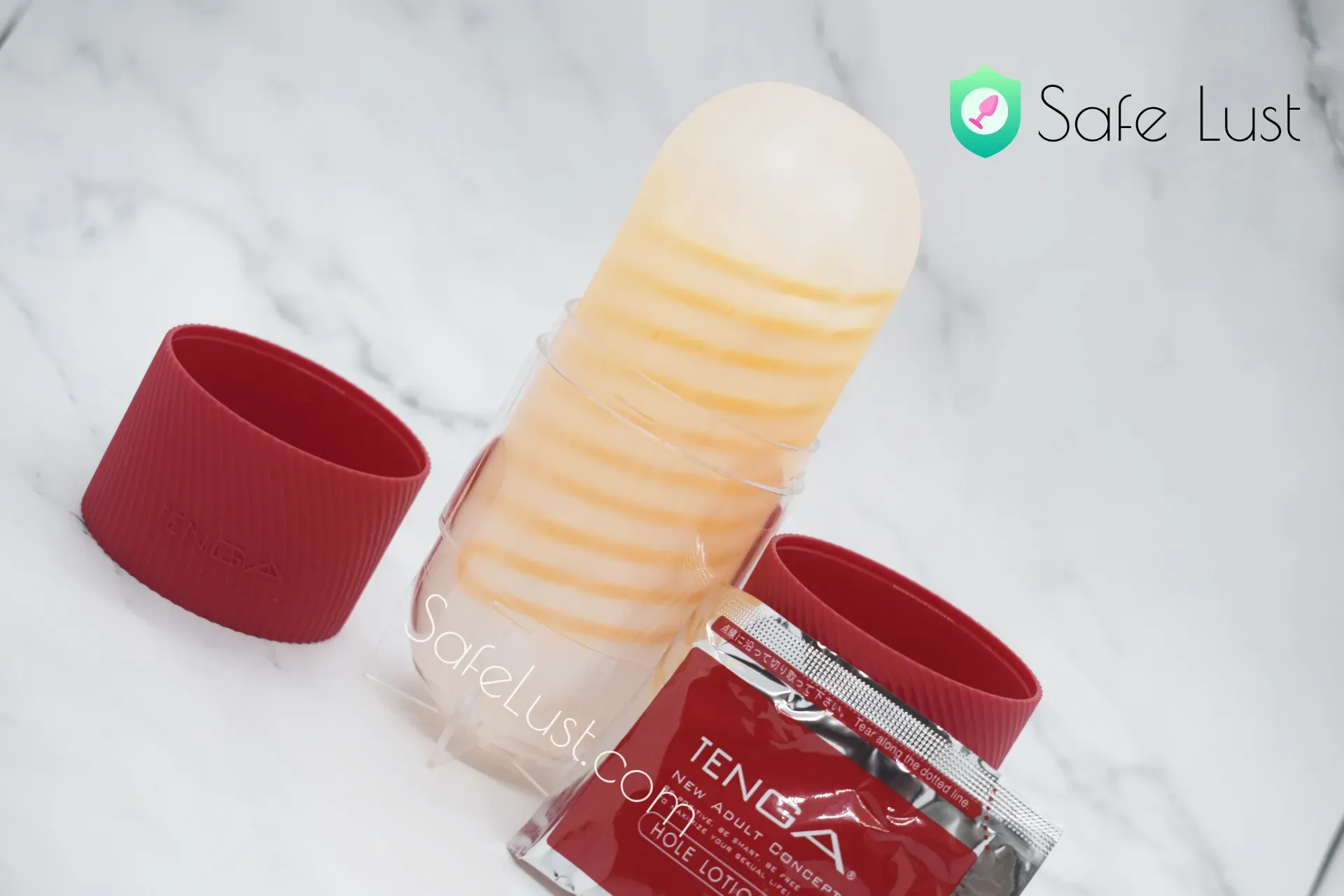 The Tenga Spinner comes with:
The masturbation sleeve itself
A plastic storage case
A drying cup – integrated in the storage case
One bag of Tenga Hole Lotion – Real
A small user manual
Shape
It's a discreet masturbator with a simple outer shape. The Spinner that I reviewed is the Beads edition, and the Tenga Spinners come in many more textures.
As I only have the Tenga Spinner Beads so far I can't comment on the other textures just yet. Looking at the Beads version itself, it is clear that it is designed for strong stimulation, with small and medium beads all around the toy. Beads are a great texture for training stamina, this toy succeeds in that. More on the texture later.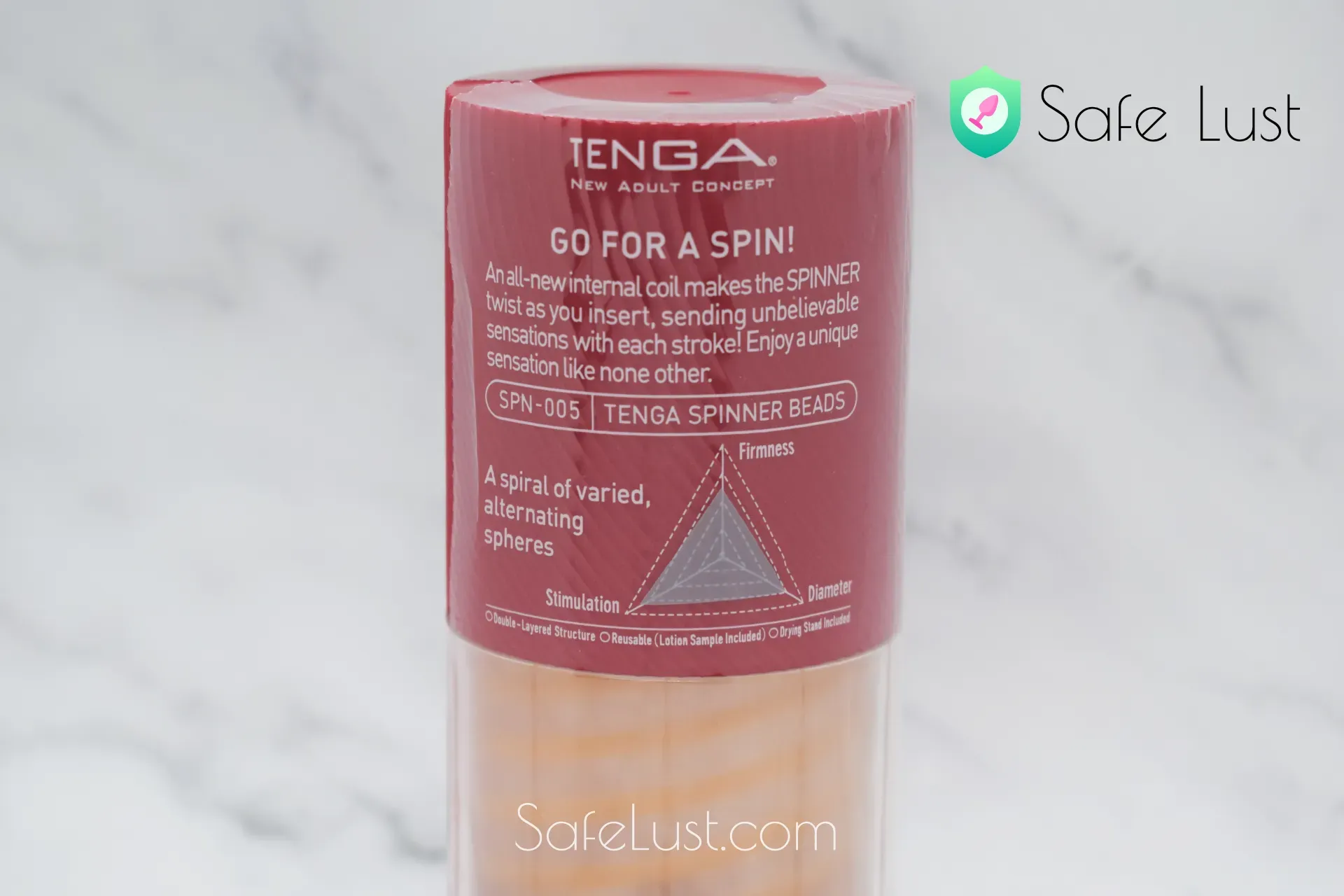 Every Spinner has a different amount of firmness, stimulation and diameter. This can be found on the package, or on the Tenga website. In terms of stimulation, I can agree this toy is very stimulating 😉. In terms of firmness and diameter, I'd have to compare it to other Tenga Spinners to be able to comment.
Size
Like most Tenga products, the Tenga Spinner is really small for a masturbator. Here's an image comparing it to the popular Fleshlight. Note, I do like both, but in terms of portability, the Tenga definitely scores a point.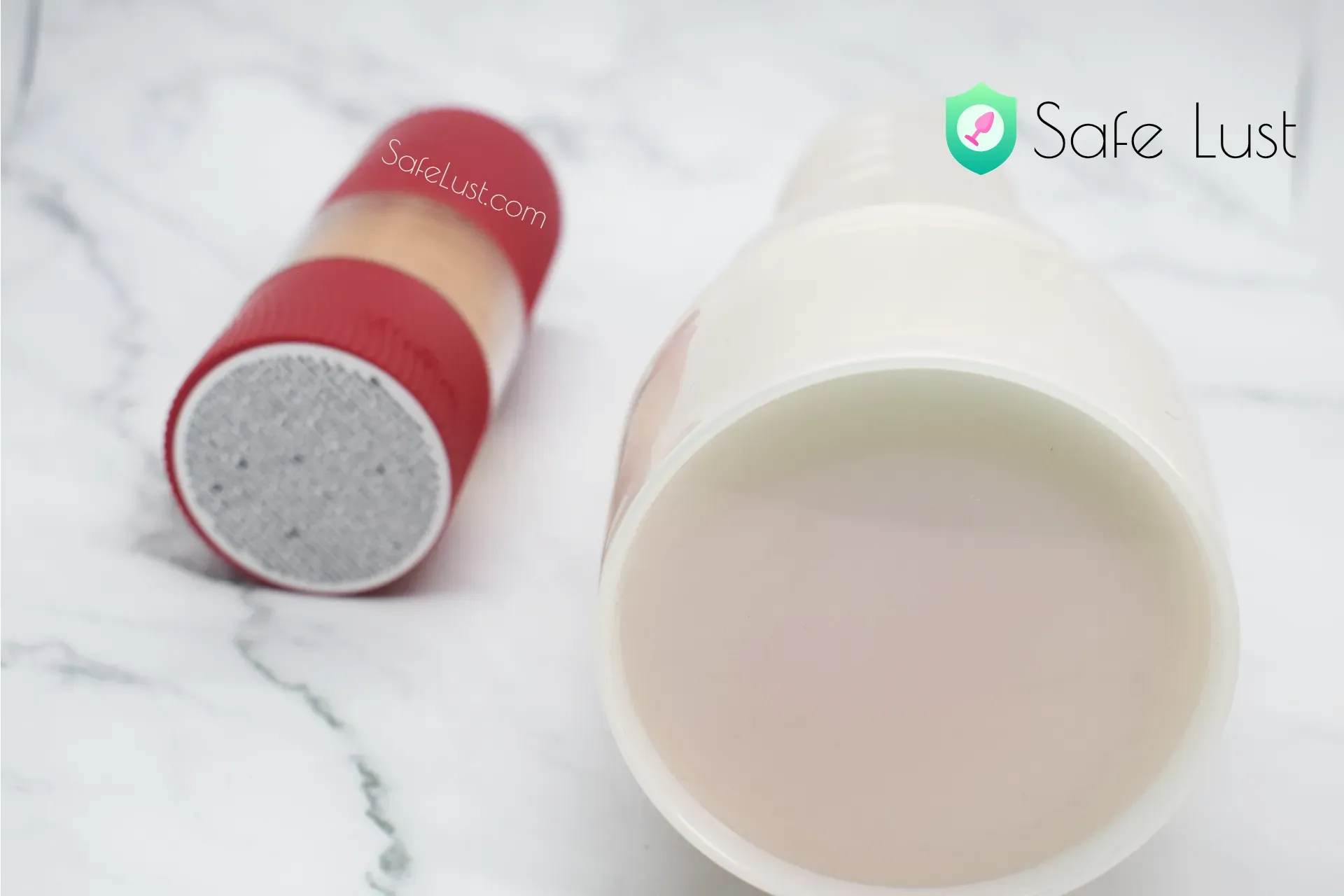 You're telling me I could buy the full Tenga Spinner line-up and still have space in my drawer 🥰?
Looking at the size, I was afraid the Tenga Spinner could be too tight – especially knowing that Fleshlights are often too tight for me. In practice, I was pleasantly surprised to find out that the Tenga Spinner stretches enough to accommodate larger girths! There was no problem whatsoever in terms of girth and diameter. The material will stretch as you use it.
All of the TENGA SPINNERs have an insertion depth of approx. 17cm and an insertion width of approx. 5cm ~ Tenga
How it feels
It is always recommended to wash sex toys with mild soap before first use. Do not turn it inside-out, instead, use your fingers to get the mild soap on the insides. Rinse and you're ready to go 😎. That way you won't damage the coils.
Spinning Motion
The main feature of the Tenga Spinner is its ability to spin.
There's a strong coil all around the toy, enabling it to spin during use 😎. Hold the bottom of the coil during use, and the Spinner will spin at the top. Hold the top of the toy, and the Spinner will spin at the bottom.
At first, the spinning motion was not obvious for me. It takes some practice to get the most out of it. Once you know how to use it to your advantage, the spinning is a great addition. The spinning is that extra that gets you just over the top. It allows you to feel the textures in a stronger and unexpected way.
After using the Tenga Spinner multiple times, one thing is clear. The spinning is not a gimmick at all, it's a very welcome addition that makes sessions with it much more fun 👍.
There is one limitation with these spinning coils. You can't squeeze the toy as much as other Tenga products since there are coils around the Spinner which you won't want to break.
I've seen reviews suggesting to squeeze the toy to distribute the lubricant. That won't work with the Spinner. However, this is not a dealbreaker at all. I value the spinning feature much more than being able to squeeze the toy. If you're really into squeezing your masturbator sleeve, I suggest taking a look at the Tenga Bobble.
Suction
Since this toy does not have hole at the top for the air to escape, the air can get trapped inside 🧐. When this happens, the trapped air can making using the Spinner noisy. This also makes it more difficult to fully insert until the tip of the toy, as there is trapped air in-between.
I find the more I get used to this toy, the more I can control and avoid this from happening 🥲, it could also be that the toy gets more stretchy after a few uses. Nevertheless, after a few uses this really gets better – although the Spinner can still be a bit noisy.
The Texture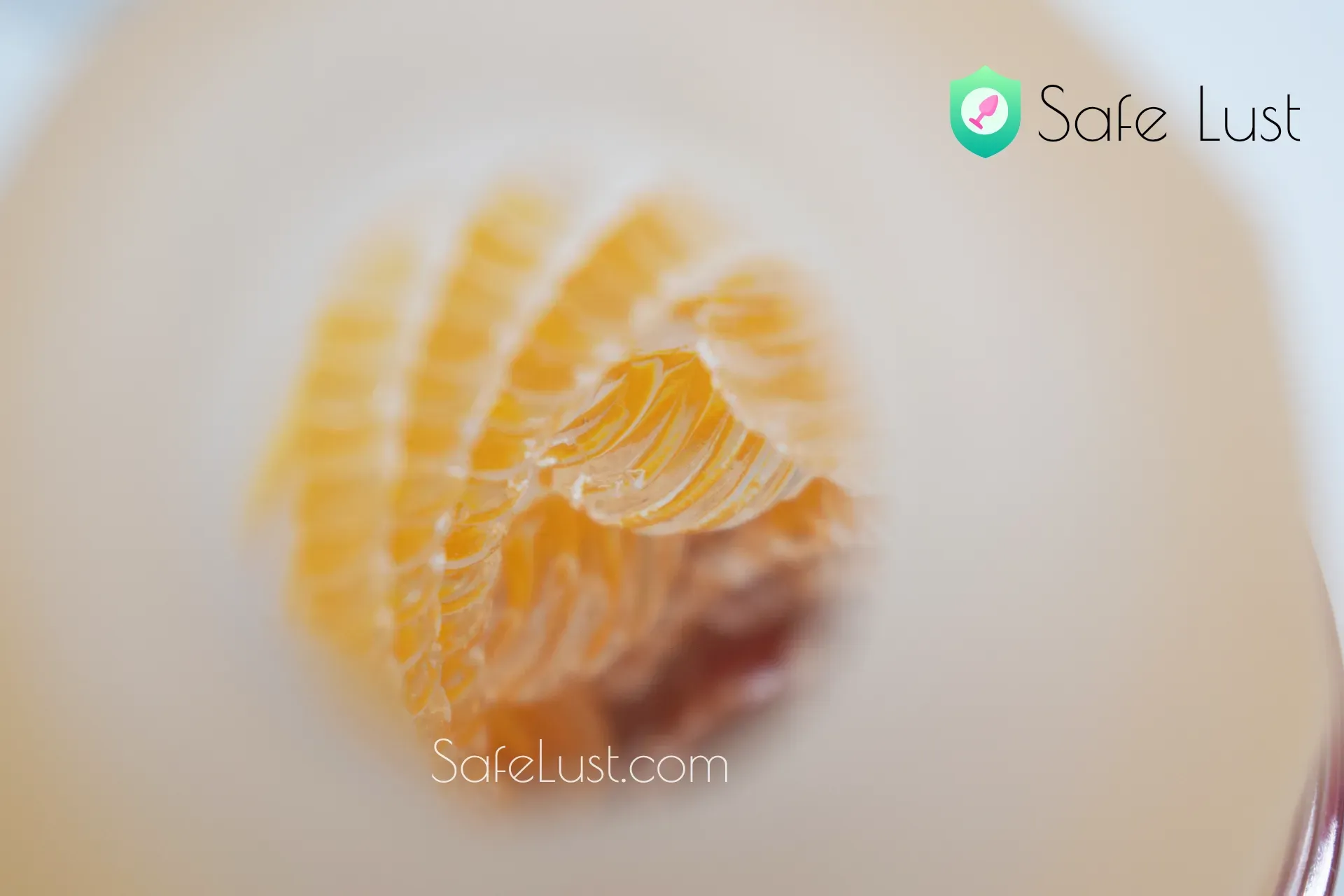 As I use this toy, I could feel stimulation from all the different kinds of beads, small beads and larger beads, all this in a rapid succession. This is a great texture and there's nothing to dislike about it. I really enjoy the spiral-shaped layout of the beads, which enhances the spinning motion even more.
This is the first texture I tried of the Tenga Spinner series, and so far I have to say it's truly a great texture to get started – I'm pleased with it. As stated on the label, it is a highly stimulating masturbator.
Material and Texture
The Tenga Spinner is made from TPE which is generally considered safe to use for male masturbators. Since TPE is a porous material, it is important to wash it well before and after every use 🫧.
Many other top masturbator brands are using TPE as the main material thanks to its soft and realistic feeling.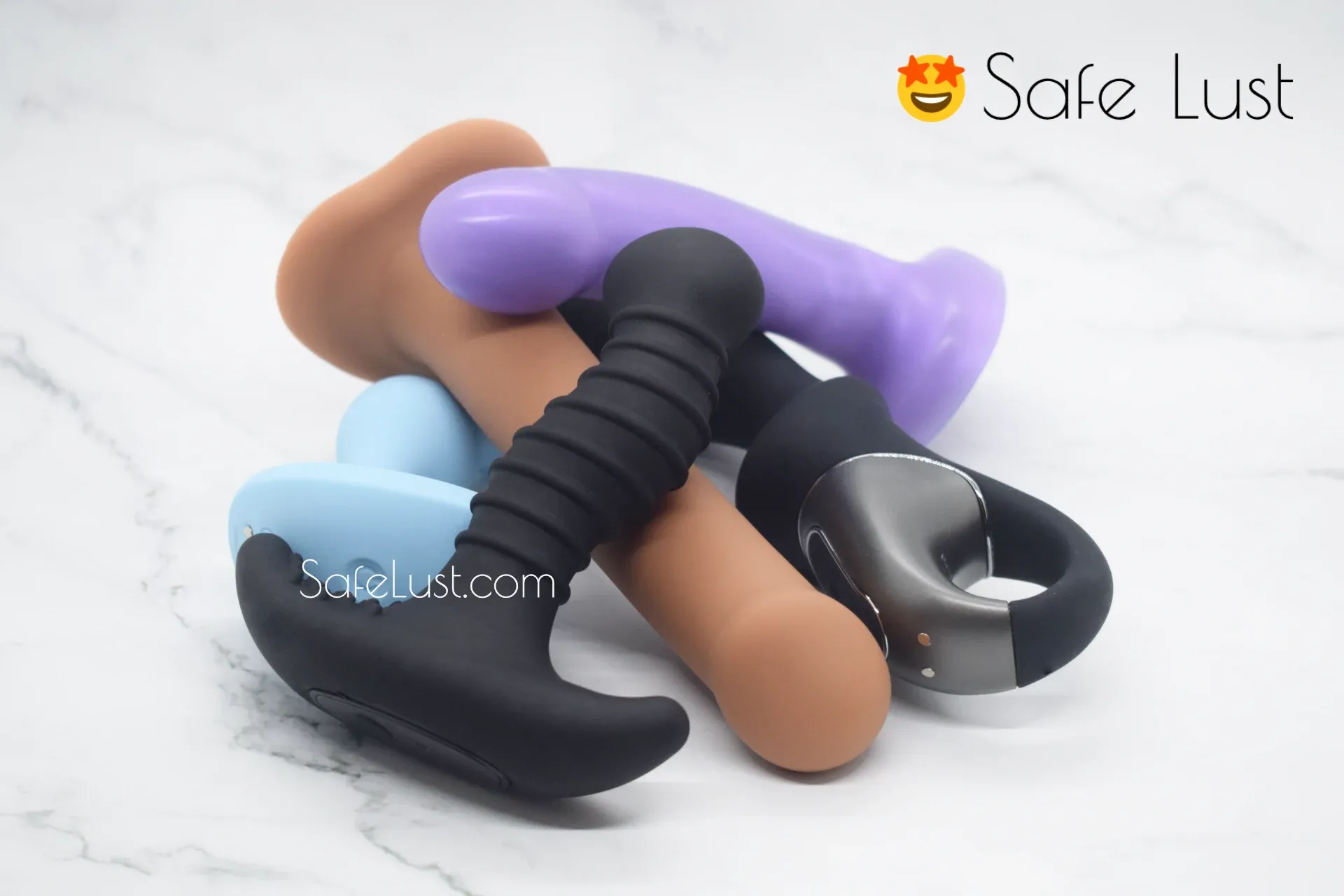 Cleaning & Maintenance
Cleaning up the Tenga Spinner after use is surprisingly simple 😌. Wash it well using some mild soap, use your fingers to get the soap everywhere, and rinse. Towel dry the exterior of the toy, and let it rest in the included drying cup.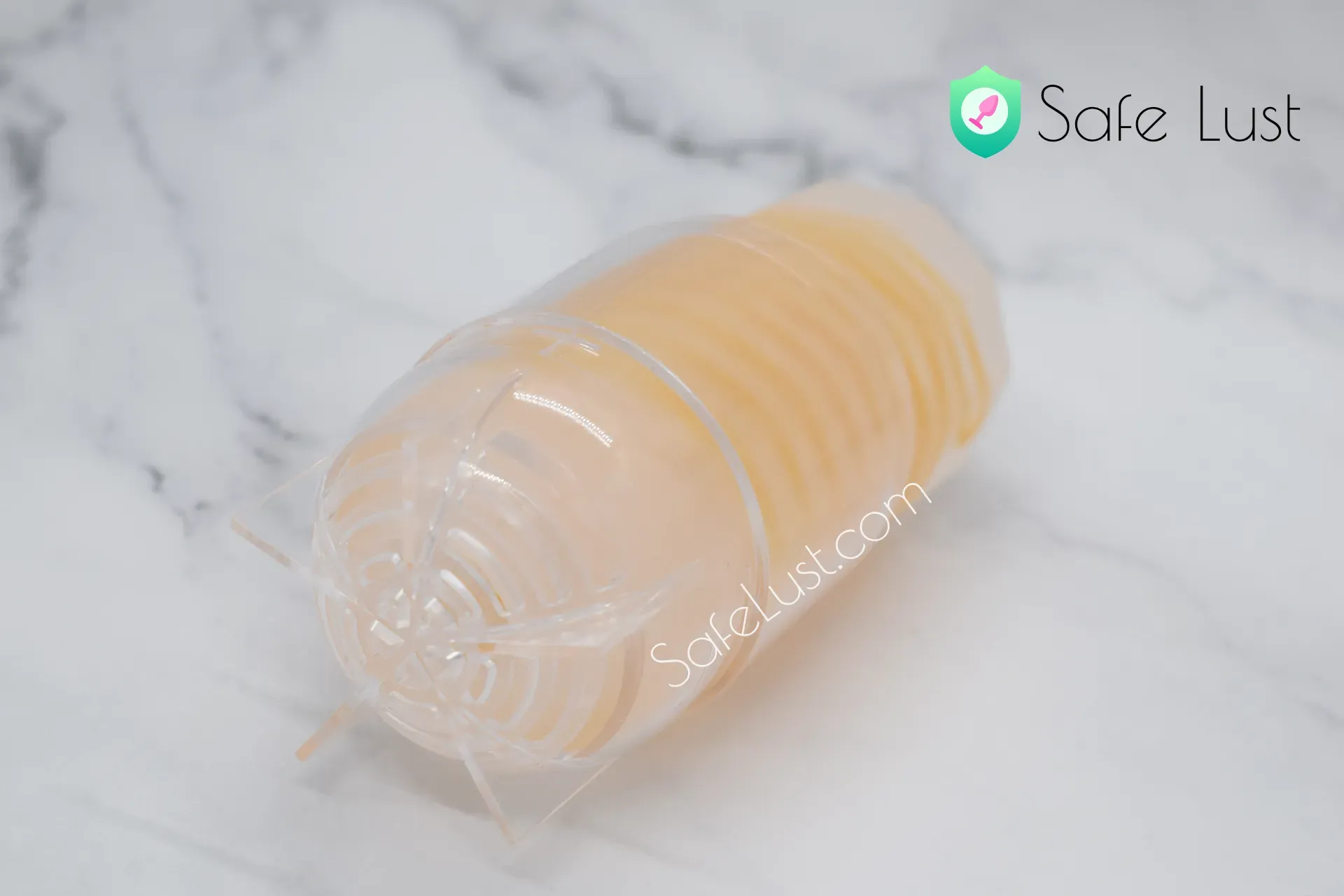 The Spinner is much smaller than traditional masturbators, allowing for a fast and easy cleaning session.
Should you get it?
If you've read this review and you're still doubting, I'd say go for it and try one out. The Tenga Spinner feels great, and is very affordable, re-usable and small in size. At this price, there is nothing to doubt about.
Who is it not for?
While the Spinner is very discreet to store, it can make noise during use due to the air being trapped along with the lubricant ⚠️. If you're worried about sound, an alternative such as the Tenga Bobble would be better for you, as it has a similar form-factor while not being as noisy.
In case you are not alone at home, keep in mind that you'll have to let this toy dry somewhere after use – a towel dry won't be enough.
If you're looking for realistic orifices, the Fleshlight will be a better match for you.
Alternatives
You won't want to miss the Tenga Bobble Crazy Cubes. It's as crazy as it sounds, and it feels great.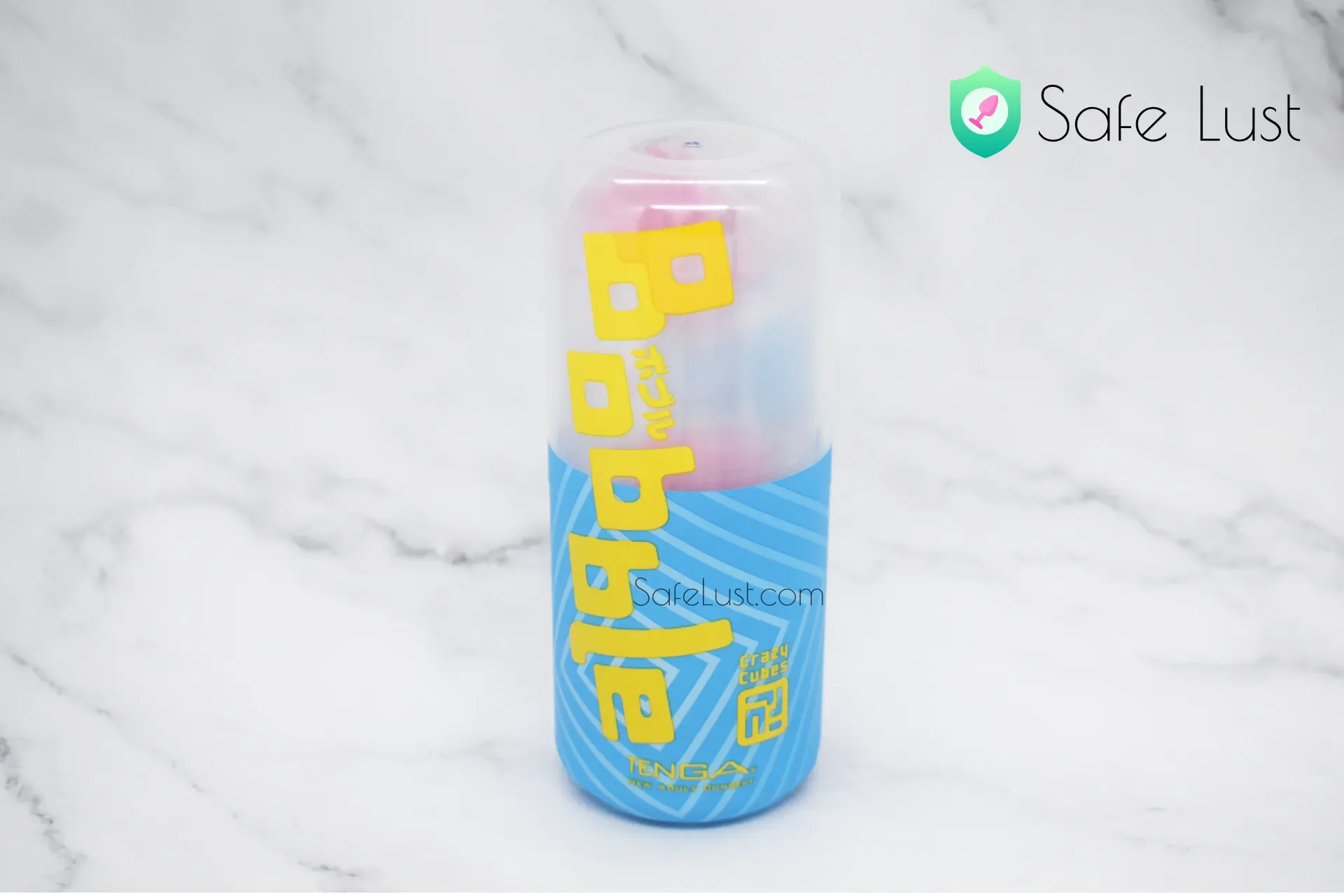 If you're looking for re-usable Tenga toys with the easiest cleanup, definitely check out the Tenga 3D and Geo series.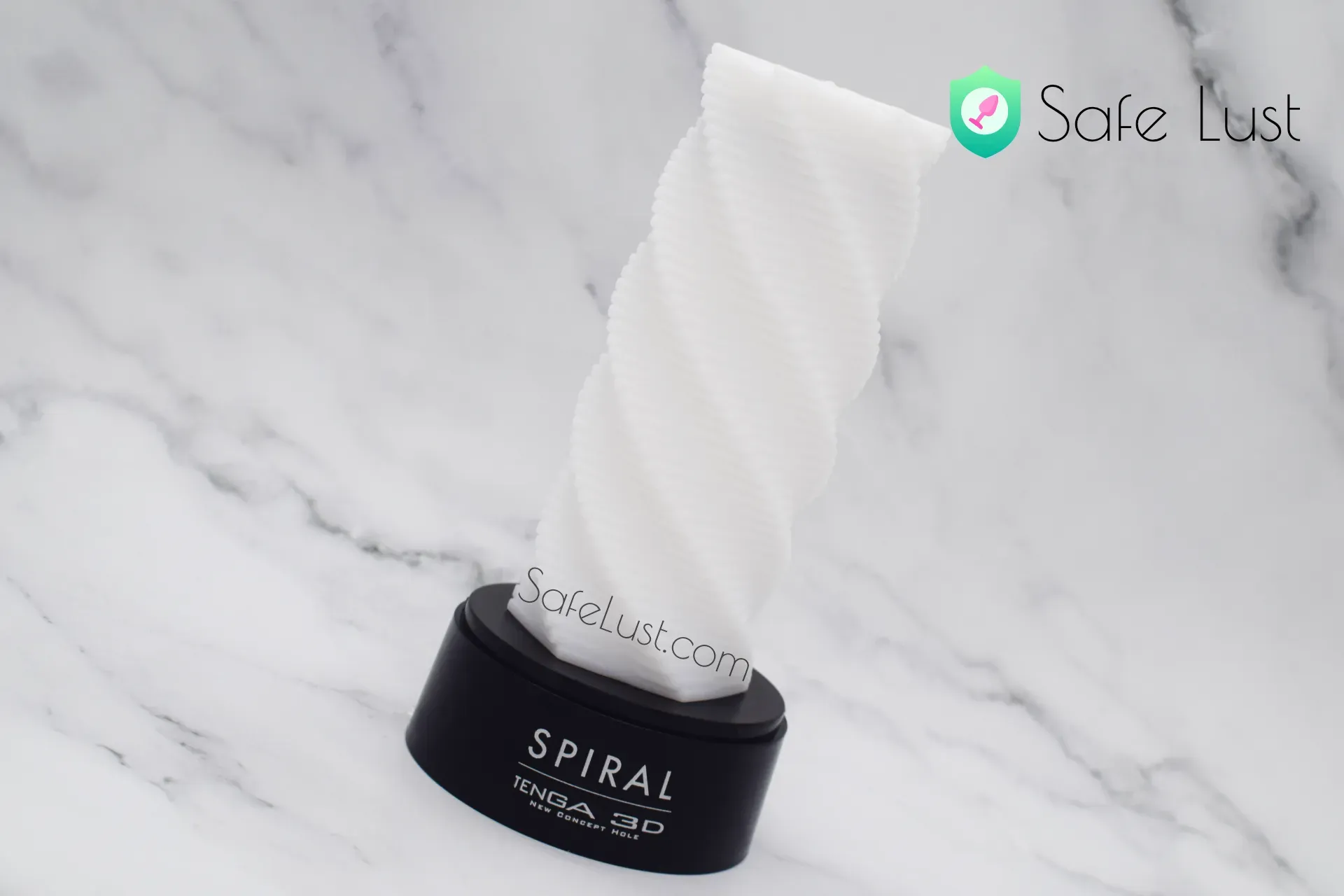 Finally, if you're into a convenient one-time session, the Tenga CUPs will give you an amazing vacuum suction.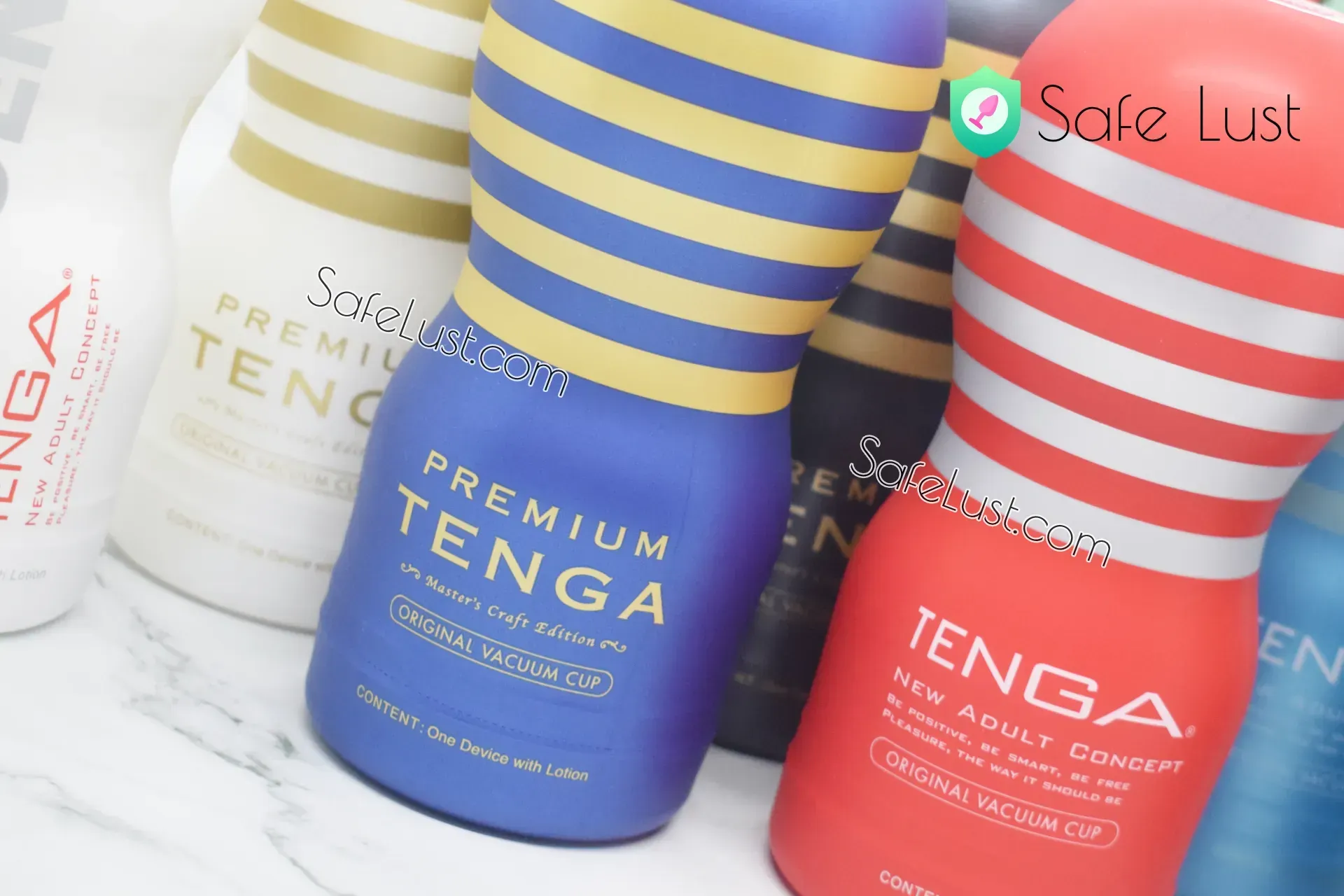 Questions
Is the Tenga Spinner Re-Usable?
Yes! The Tenga Spinner is a re-usable, and could be well used over 50 times if well taken care of.
My Tenga Spinner is sticky, can I still use it?
That can happen over time to TPE materials which is the most used for male masturbators. This is nothing to be alerted of. As soon as you start using it with lubricant or add some water, it should not feel sticky anymore.
Can I flip it inside out?
It has coils around the masturbator for the spinning effect. My guess is that if you flip it inside out, you'll cause some damage to these coils. So don't do it!
About Squeezing the Tenga Spinner
There are coils all around the toy to have the spinning effect. In general I'd advise not to squeeze the coils in this toy, as it might affect the shape of the toy, and its spinning ability.
Pricing
This could be the best part, the re-usable Tenga Spinner only costs 27USD/30EUR. That's a steal for a re-usable masturbator that actually feels great and is made from safe materials. On top of that, you can usually find some discounts over at Tenga.
There's currently a Masturbation May discount, so you'll get 10% off if you still order this month.
Summary
The Tenga Spinner is a great option for a small masturbator with great power, and it comes with a twist – literally 😉.
The Tenga Spinner is an innovative toy at a very affordable price point, you can't go wrong with it. Final score: a solid 8.5/10.
🚀 Never miss new toys 🚀
Sex Toy Reviews straight to your inbox
By subscribing, you agree to the Terms to receive Safe Lust promotional and marketing emails.

No spam. Unsubscribe anytime.