Are Your Sex Toys Safe? A Must-Read Guide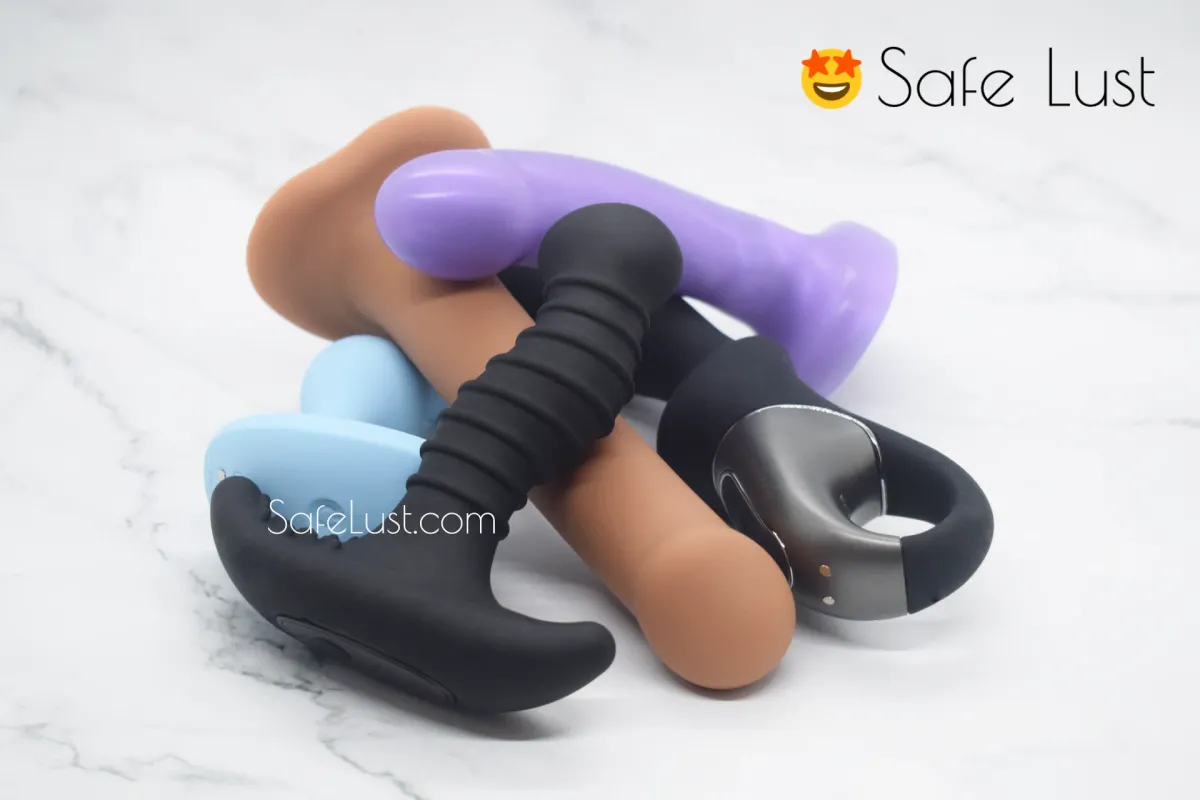 Is the toy you are craving to buy body-safe? Is your sex toy collection safe to use? Let's find out! 😉
---
Sex toys are unfortunately not very regulated. If you're new to sex toys, it is important to understand the basics to ensure your first purchase is not toxic! If you already have sex toys, now is the time to make sure none of those are actually toxic!
I'm writing this post due to seeing many recurring questions about sex toy materials and safety on Reddit. Instead of typing it over and over again, I now have a handy guide I can refer you to 😎. Especially when finding that people are still unknowingly using toxic sex toys all the time.. 🥶
Okay, I know talking about toxic sex toys isn't exactly a barrel of laughs, but trust me, it's better to learn now than to end up with a flaming body parts later on 😅.
Safe Sex Toy Materials
Alrighty, let's get technical about your sex toys! Get ready to become a sex toy expert - study up on these important terms!
Porous vs. Non-porous
Let's get nerdy and talk about non-porous materials, shall we 😏? Materials that are porous allow for bacteria to enter into the deep parts of the material 👻. It is impossible to fully clean a porous material 🫠.
Non-porous toys can't have anything enter their material, meaning that cleaning the surface is enough! A quick wash using hot water and mild soap does the trick 😶‍🌫️, think of it as a spa day for your toys 💆.
Obviously you'd want non-porous toys, since porous toys can grow bacteria which cannot be removed 100%, potentially causing infections on the long run 😰.
External vs. internal use toy
Ideally there wouldn't be any difference for internal and external toys – but there is. Internal toys, such as vaginal, or anal toys always need to be non-porous. External toys such as masturbators ideally are non-porous.
Why am I mentioning this? The most popular male masturbators, including Fleshlight and FeelStrokers are made from a TPE blend. Why are they not using a non-porous material such as silicone? Because TPE feels much more realistic, and gives a great fake-skin sensation that we all dream of 🥰.
TPE masturbators can be very difficult to clean all the way through, but fear not! Unlike anal and vaginal toys, which are notorious for bringing in unwanted guests (bacteria, we're talking about bacteria here), TPE masturbators are generally safer because you're not shoving them all the way in. You're just using them to enhance the experience. Think of it like a fancy glove for your bits. That said, it's still important to clean them properly after each use to avoid any unwanted surprises. So, if you want to keep enjoying the perks of TPE, make sure to give them a good scrubbin' and dry 'em off like a champ.
Let's get to the good stuff: the safe sex toy materials you need to know 😊!
Silicone Sex Toys
Pure medical grade silicone is non-porous 😍, easy to clean and re-use. You can even boil them – as long as they don't contain electronics, duh – for a deep clean.
This is 100% my recommendation for all sex toys. Silicone is amazing. You will find all sorts of different textured silicones, some are smoother, some are more anti-slippery, and others are textured.
Silicone sex toys are moderately easy to clean.
Glass Sex Toys
Medical-grade glass sex toys are in general safe and non-porous. Try to avoid any colored glass as this could be toxic.
Glass sex toys are more rigid than silicone, and have less give to them. They do feel very smooth which can be great during insertion. Glass toys can be a bit chilly, so if you're not a fan of the whole ice queen thing, try warming them up with some hot water first. Your bits will thank you.
Thanks to the smooth surface, these are very easy to clean.
Metal Sex Toys
Medical-grade metal toys are also generally safe and non-porous. These will also feel cold just like glass toys, but are heavier. Great for a more weighted challenge when using toys.
These have a smooth surface and are very easy to clean. A good brand for metal sex toys is Njoy.
Importance of Brand Sex Toys
Why did I mention that these are generally safe? It really depends..
Silicone sex toys: silicone from random brands could be mixed with unsafe materials, and you would not know. Some sex toy brands mislabel their toys as silicone.
Glass sex toys: some glass toys are not annealed, making them more prone to breakage. There are even stories of glass sex toys breaking during use 😱. As long as you use annealed glass toys, you will be fine as these are super strong.
Dangerous Lilly has an amazing explanation on annealed toys, better than I could explain it, I highly recommend reading through it: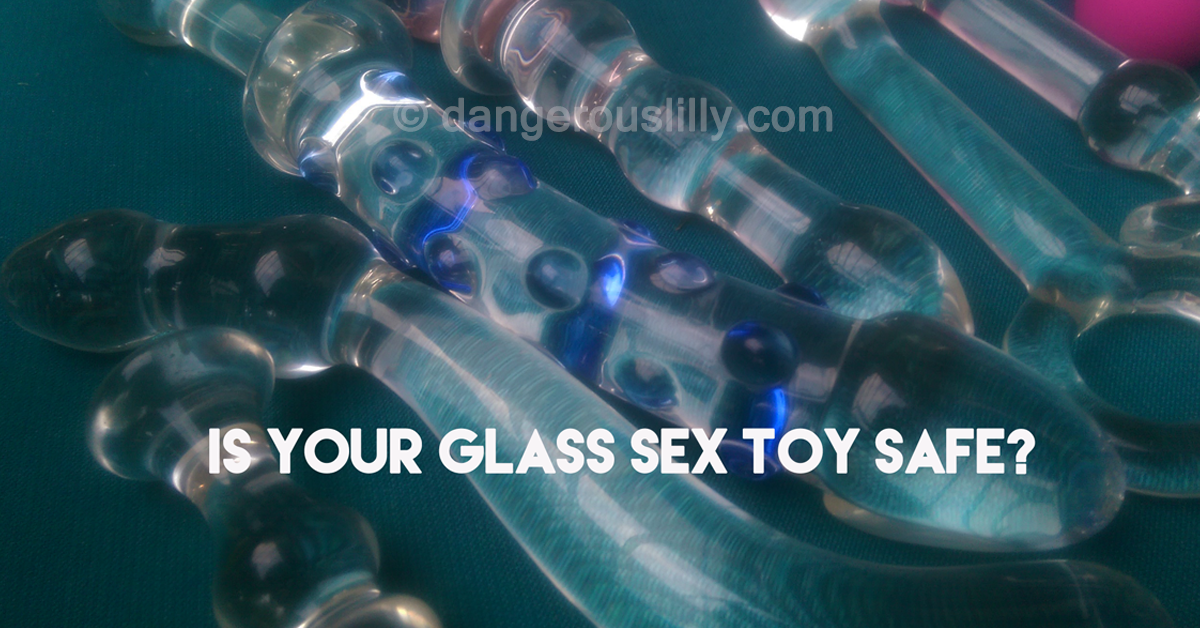 Metal sex toys: not every metal is the same. Some sex toy brands only coat a sex toy with a layer of metal, which could potentially be toxic.
Even when we're talking about the sex toy function and design, not its materials, it is important to buy from reputed brands, as you'll see a sharp metal rod suddenly poked out of this dildo, fortunately nobody got hurt except for the manufacturer's reputation.
What's the solution? If you want to keep your bits in top-notch condition, make sure to buy your sex toys from a reputable brand. And if you're feeling lazy, don't worry - we've got your back at Safe Lust. We review only the best, body-safe sex toys so you can spend less time researching and more time getting down to business. We are your sex toy matchmaker 🤩.
Toxic Sex Toy Materials
Sex toys from unknown brands could be toxic, even if their materials listing is body-safe, as you never know the true blend of materials inside. If you see any of the following materials, stay away and clean your eyes!
Jelly/TPE/TPR/Rubber
Porous, stay away at all costs. Unless we're talking about external use toys such as masturbators, where TPE is in most cases OK-ish.
ABS
Pure ABS can be non-porous and OK to use, such as Aneros toys. Though there are a lot of different mixes of ABS materials that can mean 'ABS'-labeled toys are actually porous.
I'd recommend to stay away from them, unless it's from reputed brands such as Aneros and Nexus.
ABS is a kind of hard plastic, and will feel rigid during use. Some toys only contain parts with ABS that won't get into contact with you, such as the Nexus Ridge Rider below which uses ABS for the battery and vibration parts.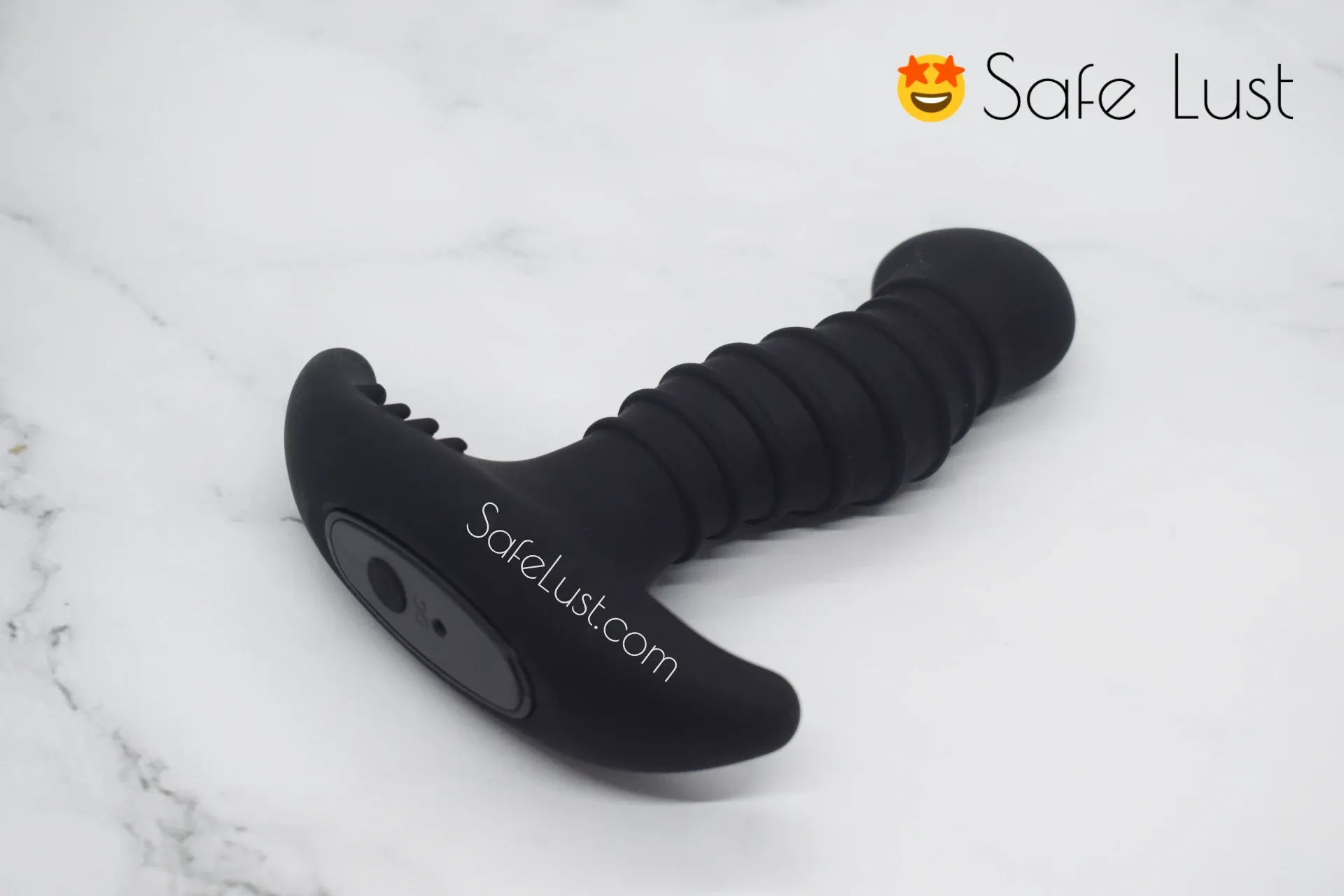 Transparent Sex Toys
I need to give a big warning ⚠️ on clear/transparent sex toys. These are almost always made from a TPE/TPR/jelly mix which is toxic! Do not buy them. I know, they look cute, but is it worth the risk to damage your health? It saddens me to see people using these not knowing the potential side-effects 😣.
There are some possible ways to make semi transparent body-safe silicone toys, but I would only trust these from reputed brands such as Tantus. Other than that, please stay away from transparent sex toys for internal use, as body-safe transparent toys for internal use are very rare!
If I find out that you're using a transparent sex toy, I'll have to stage a personal sex toy intervention for you. Seriously, clear sex toys are a big no-no in the world of body-safe pleasure products. So put down the see-through dildo and step away slowly ?.
Sex Toys Melting Together Myth
There's a myth that you can't store sex toys together, because they will 'melt'. That is absolute nonsense 😠. If you bought sex toys from safe, non-porous materials such as pure silicone, glass or metal, you won't have this issue!
I have a big collection of sex toys which I've bought myself for reviewing for Safe Lust, I store them all together in one big drawer, dildos, butt plugs and all kinds of stuff are next to each other, materials touching. Enviable, I know 🤭. Years later these are totally fine 🤗.
When you have sex toys from poor, toxic materials, they could melt. Dangerous Lilly has a great experiment about this if you are interested in more details!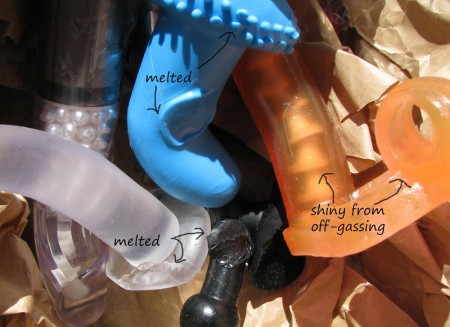 If your sex toys melted, I have bad news since that means they were made from unsafe materials to begin with and I'll have to organize yet another personal sex toy intervention. Please spare me some time by only buying safe sex toys!
Safe Sex Toys FAQ
I am going to update this post with extra details from all the creative things I find online.
Q: Is Sex Toy ABC Body-Safe?
Post the sex toy in question in the comments below and I'll be more than happy to help you out by checking it out.
Q: Is My No-Name Sex Toy Safe?
There's no way to know the real mix of ingredients used to make the materials. If you can't trust the brand, or there is no brand, there is no way of saying that your sex toy is body-safe unfortunately. Get your toys from reputable brands only.
Q: What are some Safe Sex Toy brands?
I'm going to make a bigger list in the future, but this should get you started:
Dildos / Anal Toys: b-Vibe, Satisfyer, Strap-On-Me, Tantus, Fun Factory, Hueman, Bad Dragon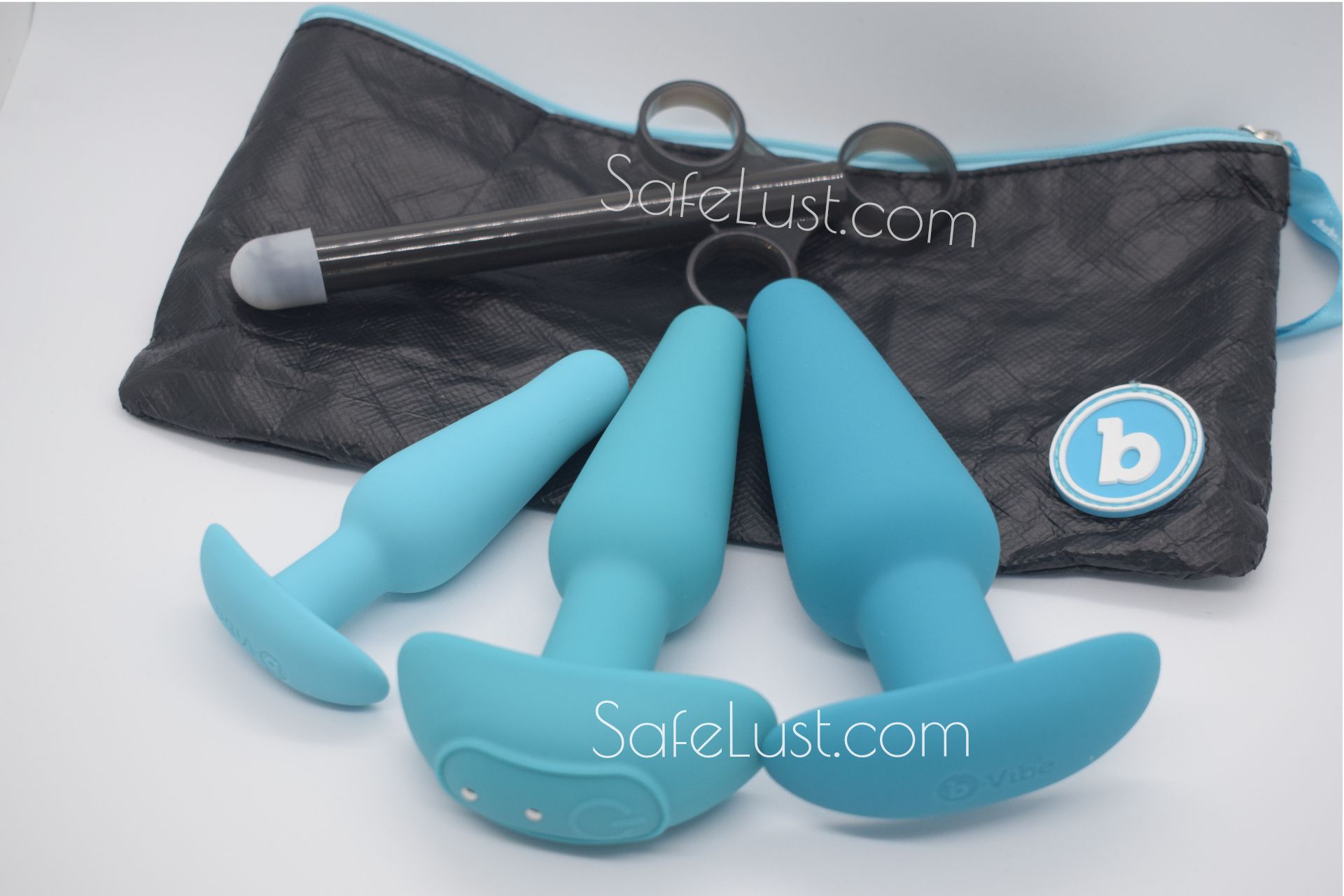 Masturbators: Fleshlight, Kiiroo FeelStrokers, Fun Factory Manta, Bad Dragon
Q: Can I wrap my toxic sex toy with a condom?
You can, but this does not guarantee the toxicity from the sex toy won't reach your body. I'm sorry to say but the best thing to do here is to throw away the toxic sex toys and buy better quality ones. Your body will thank you.
Note: good sex toys with unhealthy lubricant are still not ok!
You can buy great sex toys, but if you're using low-quality lubricant with possibly unsafe ingredients, you could also do harm to your body.
Summary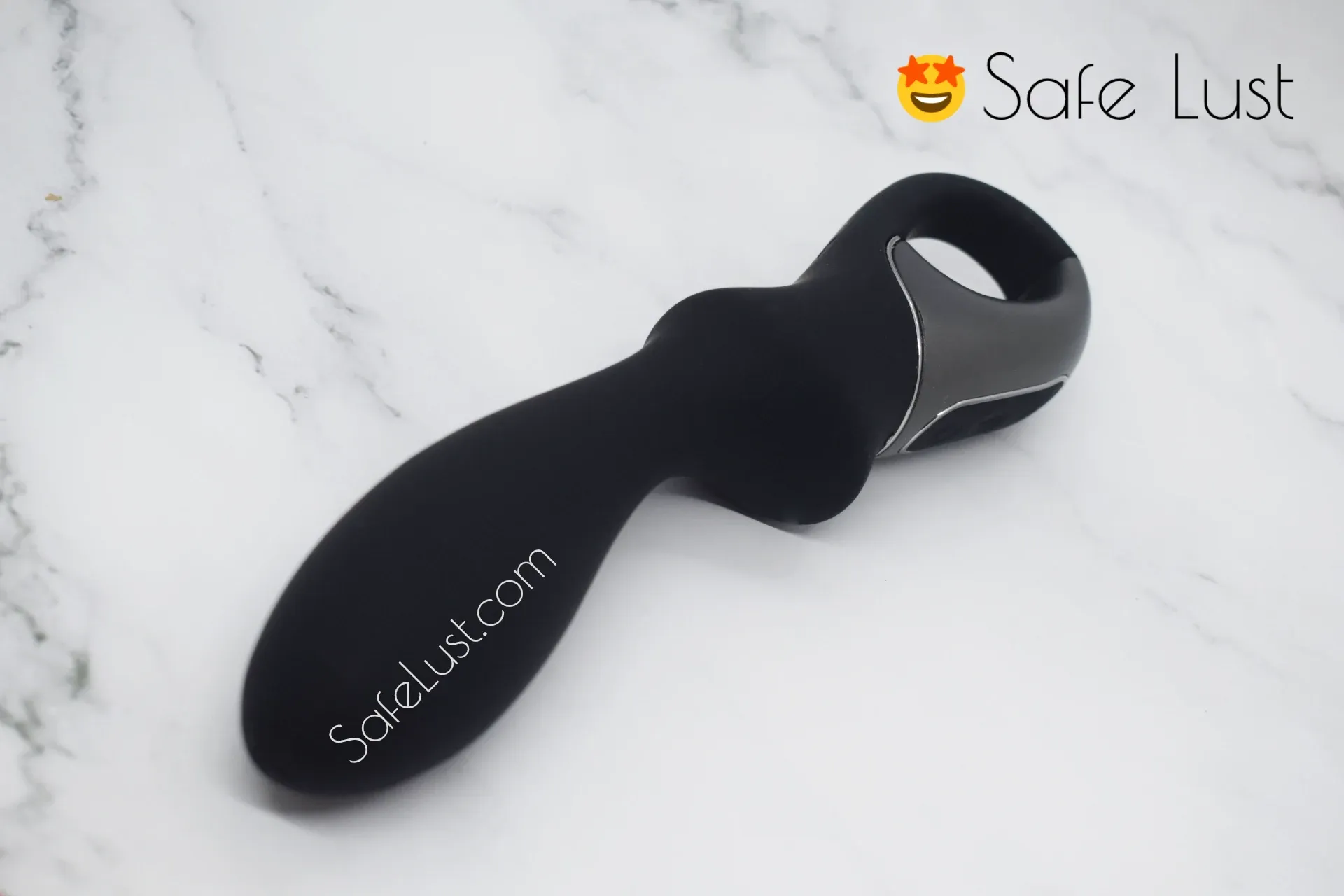 Let's keep it sweet and short:
Buy sex toys only from reputed brands – I hope this is drilled into you now! 🚨
Love: 100% silicone, medical-grade glass, metal toys
Hate: Jelly/Rubber/TPE/TPR/any others
Exception: TPE is ok-ish for masturbators
Extra: glass should be annealed!
No transparent sex toys for anal/vaginal use!
There's more to talk about safe anal toys, and the lackluster sex toy regulations nowadays – but that'll be a rant for another post 😉.
If you've read until here and haven't had a personal sex toy intervention from me yet, congrats! Unless I missed you and you do have unsafe toys.. In that case, throw them right at the bin, your bits will appreciate you.
With our special discounts on reputable brands ✅, you can indulge in all your fantasies without breaking the bank – and best of all, they only sell body-safe sex toys 🌟:

🚀 Never miss new toys 🚀
Sex Toy Reviews straight to your inbox
By subscribing, you agree to the Terms to receive Safe Lust promotional and marketing emails.

No spam. Unsubscribe anytime.