Fleshlights are great proven male masturbators, it was founded in 1998 and has since then been a huge success. There's a vast collection of different types of Fleshlights, you might be wondering, which one should I get? Let's dive in and find the perfect one for you!
If you already are aware of the different types of Fleshlights, feel free to skip the next section! As I publish reviews for the Fleshlights I have, I will add my own photos to this article as well.
Types of Fleshlights
There are different types of Fleshlights, some are classics, some are more discreet, or more realistic, and some don't even have a case around them!
Fleshlight Classics

The classic full-sized Fleshlights with vagina/butt or stealth orifices. These are OK if you can get them on the cheap or want something stealth, but the Fleshlight Girls are in my opinion more worth their money as they have orifices molded from pornstars, we'll dive into those later.
Keep in mind, full-sized Fleshlights are quite large, so make sure you have enough space to store them! Next to that, cleaning and drying takes a long time as it is a large sized Fleshlight. You can use a Fleshlight Air to speed up the process.
Fleshlight STU - Stamina Training Unit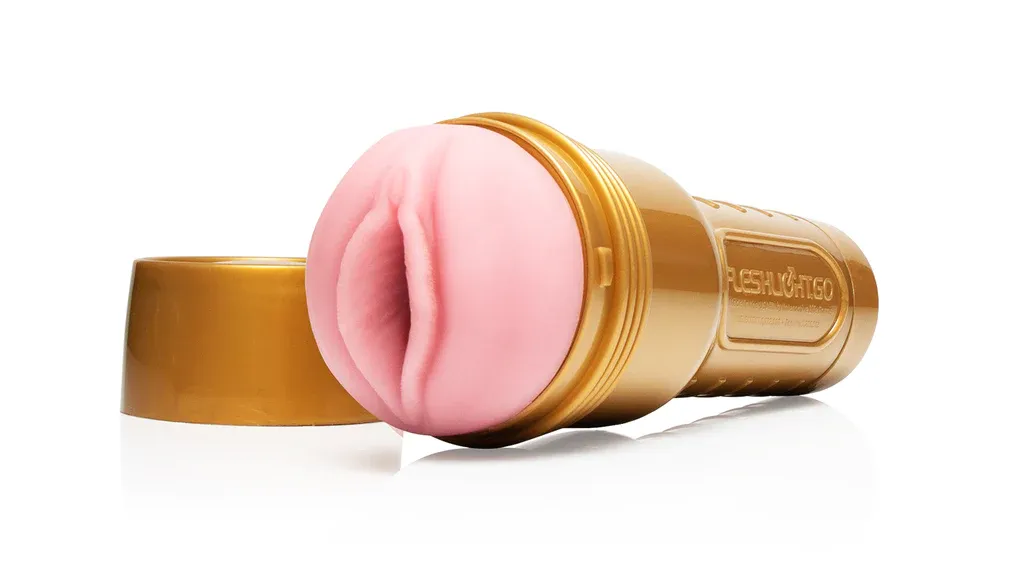 Fleshlight Stamina Training Unit is actually one of the classics. It's a Fleshlight with the Speed Bump pattern, meant to have high amounts of stimulation so you can practice making your sessions longer and delaying orgasms. The STU usually comes with the vagina, mouth, butt or stealth orifice.
As you can see below, the Speed Bump sleeve included with the STU consists of many small bumps which will provide a high amount of stimulation.

The STU exists as a full-sized Fleshlight, a Fleshlight Go, or a Fleshlight QuickShot, these names might sound strange, I promise I will explain below what this all means!
Fleshlight Girls / Stars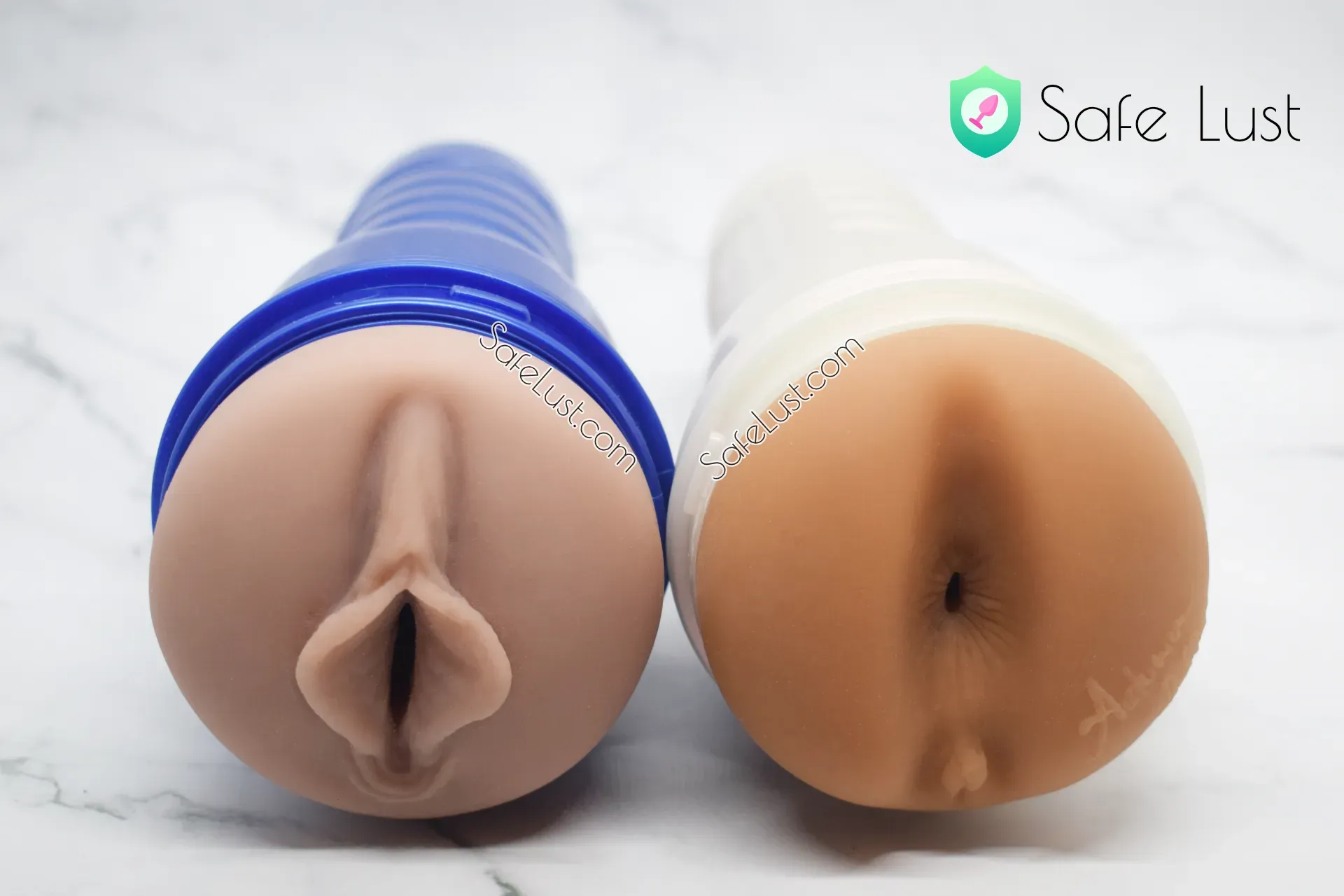 The Fleshlight Girls collection are Fleshlights which have the orifice molded from actual pornstars! As I do not have the right to publish those photos, please use this link to see the photos of the pornstars holding their own Fleshlight. The feeling, or interior of the sleeve are still made up by Fleshlight, only the orifices are molded. Pleasure doesn't only come from the inside of the sleeves, don't forget the outside orifice can also give pleasure and fun.
Comparing this to the Fleshlight classics, you can usually get these for around the same price during sales, and they look and feel like your favorite porn stars!
I 100% recommend the Fleshlight Girls. This is my favorite Fleshlight collection.
These are the same size as classic Fleshlights, but come in nicer pearl-colored cases.
Fleshlight Go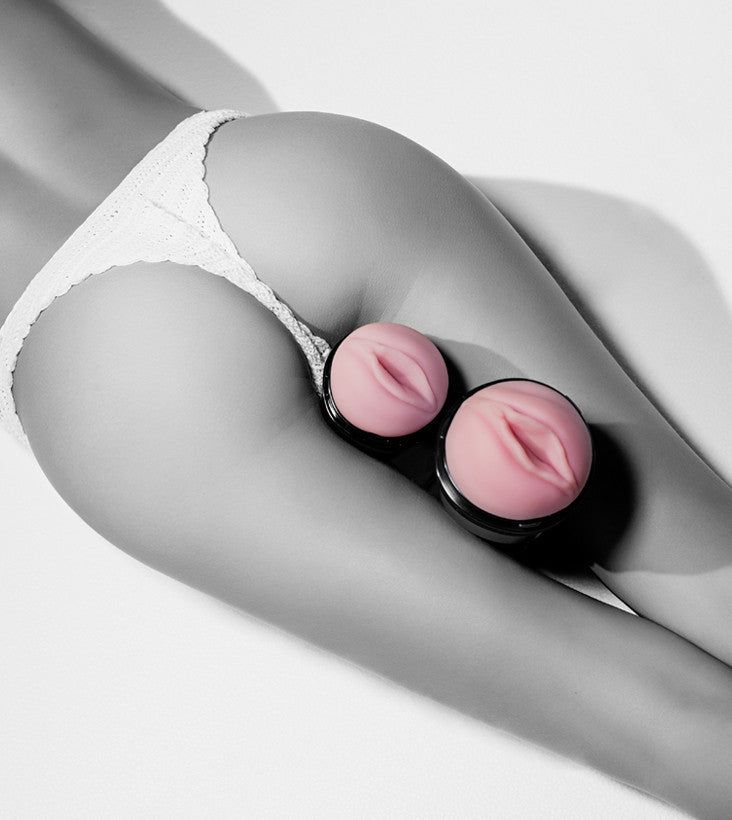 The Fleshlight Go are smaller more portable versions of the full-sized Fleshlights. These look like regular Fleshlights while being smaller! Being smaller also impacts the maximum girth that it can fit, so keep that in mind. These only come with classic orifices.
Fleshlight Flight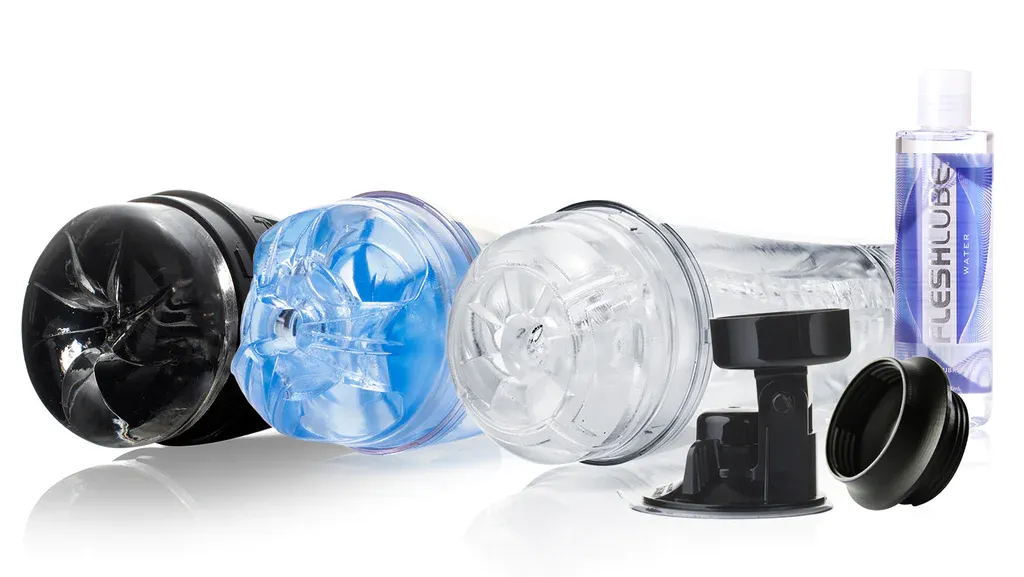 The Fleshlight Flight is meant to be smaller, more discreet and travel-sized. It is smaller than the Fleshlight Go. I honestly think these are still quite large for travel, and the max insertable girth is more limited than the full-sized Fleshlights. That means well-endowed people might not be able to comfortably use these Fleshlights, so take that into account.
Fleshlight QuickShot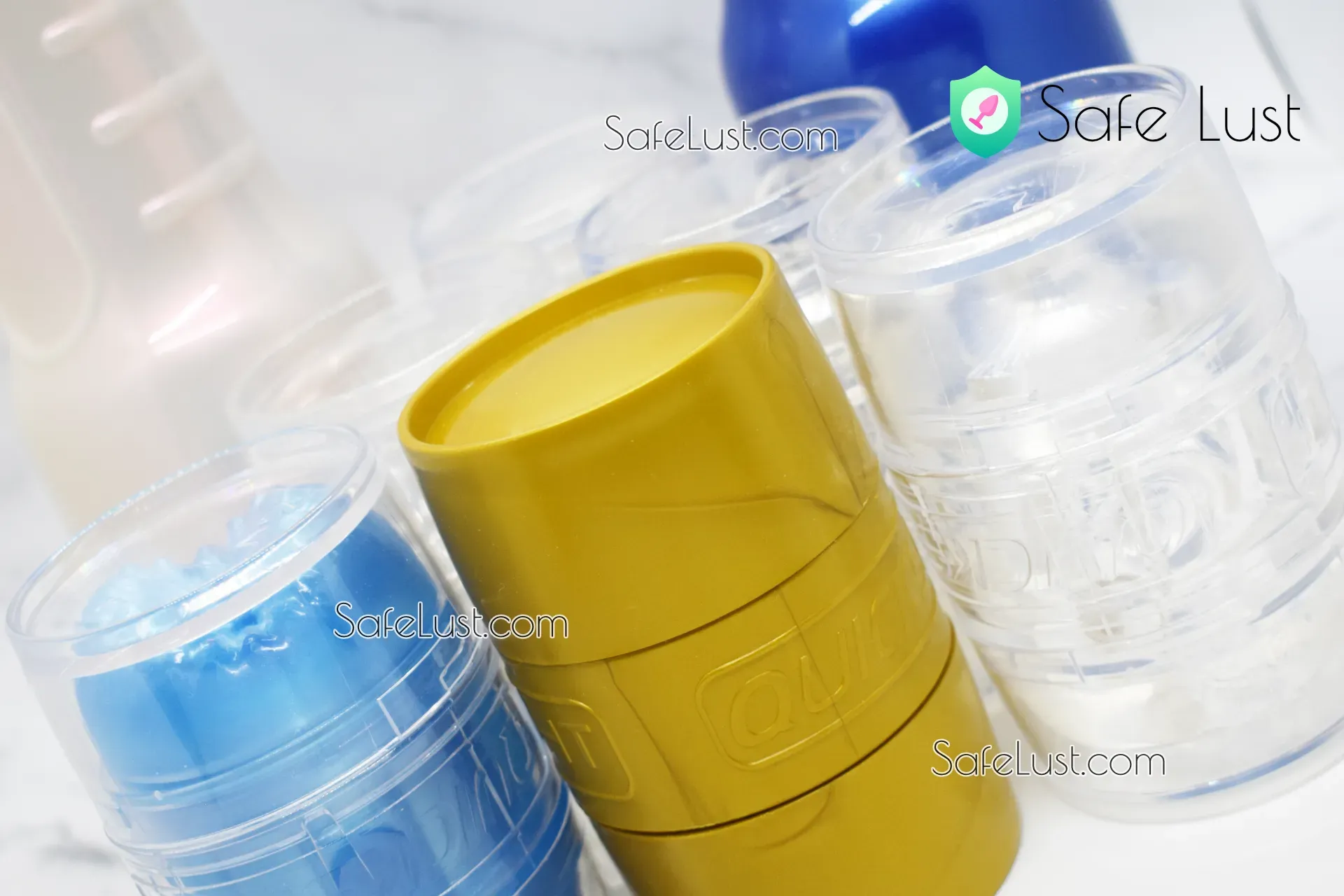 The Fleshlight QuickShot is the smallest, double-ended Fleshlight. You can penetrate either of both ends. What's great is that they have porn star editions, where you get two orifices for the price of one QuickShot! For example, the recently released Autumn Falls QuickShot has both the vagina and butt orifice. Even better is that QuickShots are already cheaper than full-sized Fleshlights. Great value for money, orifice-wise.
Since these are smaller than full-sized Fleshlights, your sex will penetrate through the other end, and both orifices will bring pleasure. You can also flip it upside down to try other sensations, as both sides of the sleeve usually offer different sensations.
Next to that, drying and cleaning is a breeze with QuickShots. Since QuickShots are much smaller it is so much faster.
The QuickShot is my second favorite after the Fleshlight Girls collection. Two orifices from pornstars, and easy to clean? Who can resist!
These are much tighter than the full-sized Fleshlights as well, so if you are well-endowed you might not fit in comfortably. However, if there is a will there's a way. You could use the sleeves without the case, that would allow you to penetrate the toy even with a larger girth. That's what I usually end up doing and I still enjoy it.
There are also people who cut off the 'fins' of the sleeve so create some more room, however, I would not recommend that.
FleshSkins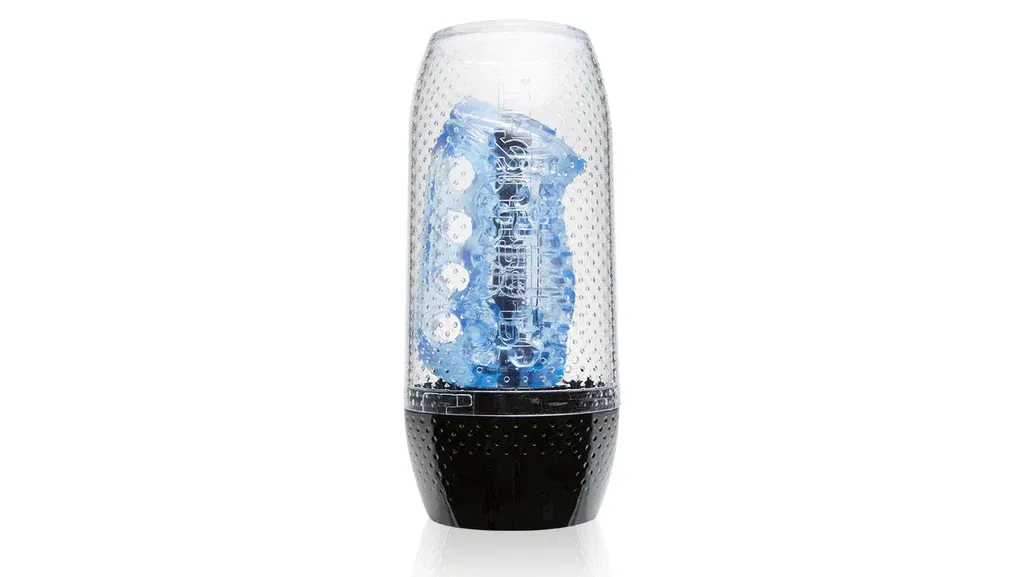 FleshSkins are basically sleeve-only masturbators. They have a grip so you can easily hold it by your hand. These are easier to clean up and fun to use, but don't provide as realistic sensations as the full-sized Fleshlights. These don't have a specific orifice.
Fleshlight Ice Collection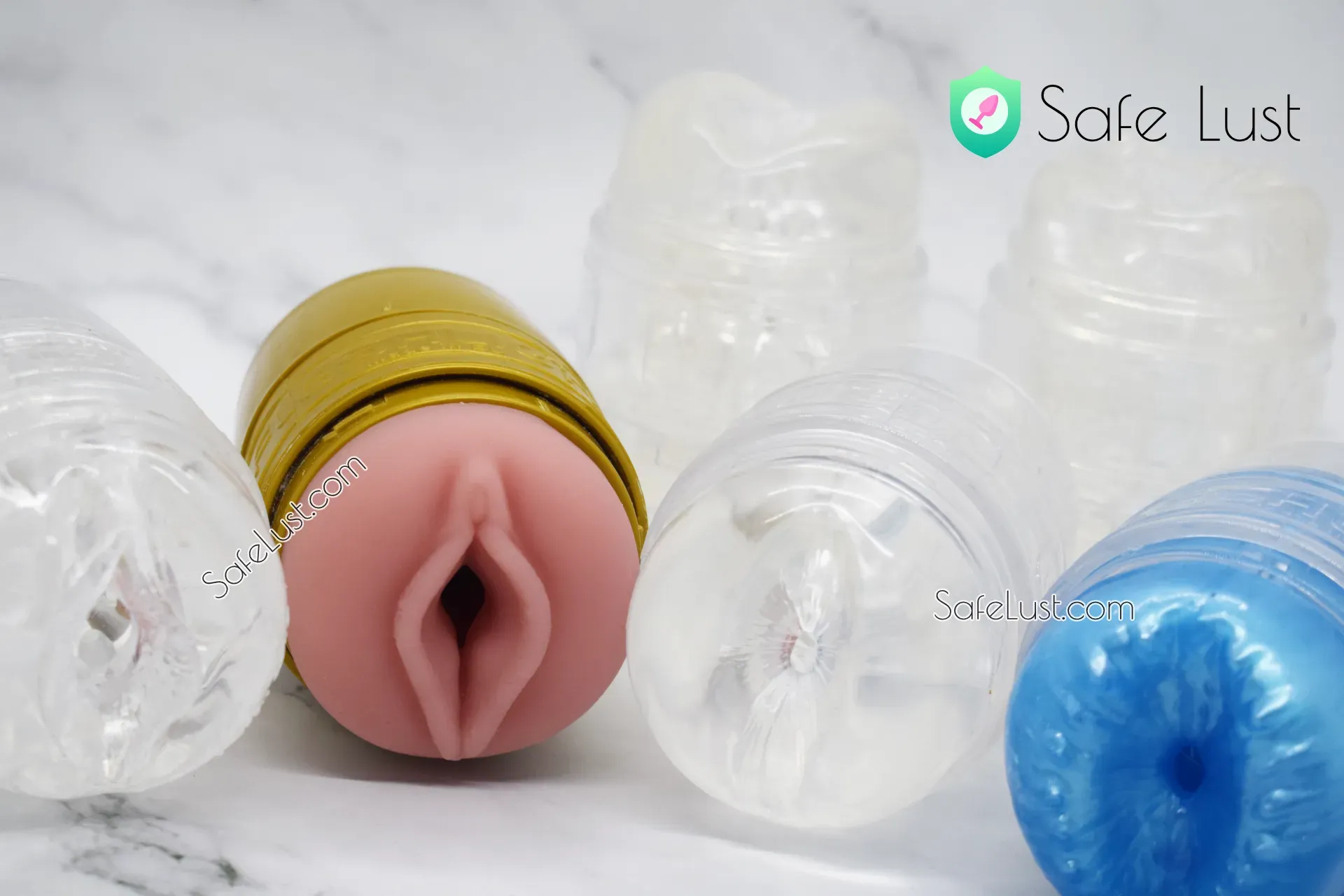 Some Fleshlights are made transparent, these are called 'ice' Fleshlights. These are fun especially for partner play, as it is visible what is happening inside the Fleshlight!
The ice Fleshlight seems to be made from a different material, which gets sticky more easily, however this is not a big issue. Once you run some water on it, or add lubricant, the stickiness disappears immediately.
Which Fleshlight Should I Buy?
One of the most asked questions! There's such variety, which is great, but can make it seem daunting to buy your first Fleshlight.
I've made a decision flowchart to find your next Fleshlight. It took a while to perfect it, this should be a good start for finding your next Fleshlight. I also recommend you to read the following paragraphs so you understand why I recommend these.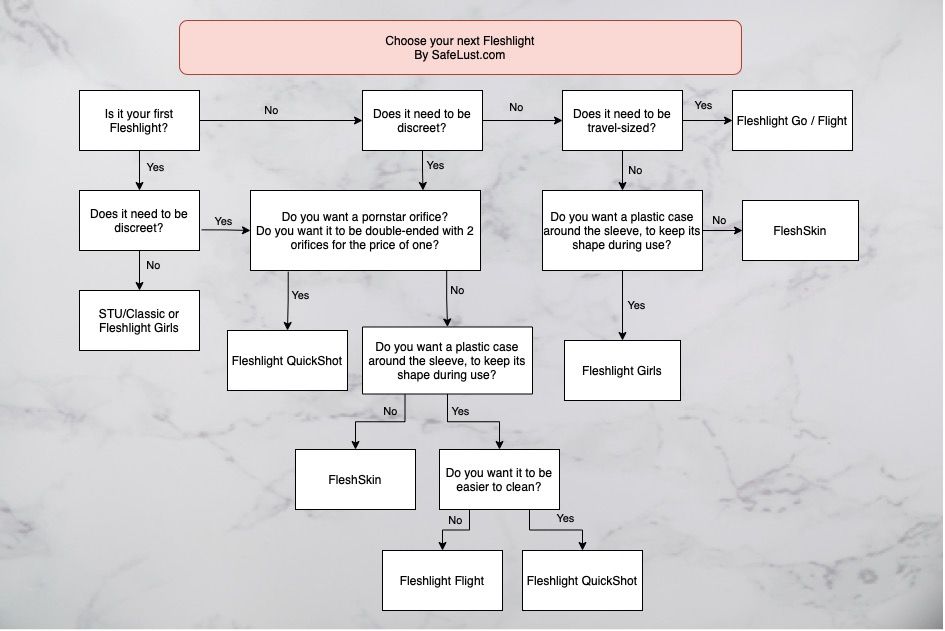 This can be a complex choice, so I'm going to categorise this into multiple sub-titles. Find the title that matches your situation to find your next Fleshlight.
I'm a first-time user, which Fleshlight should I buy?
If you don't need anything discreet as a first Fleshlight, I recommend either the Fleshlight STU, Fleshlight Classics or Fleshlight Girls. If you want to have an idea of the classic Fleshlight feeling, then the STU is a great bet as it is a classic Fleshlight, with a highly stimulating pattern. It is a great introductory step to the world of Fleshlights.
If you are afraid the Fleshlight STU might be too tight, I would recommend the Fleshlight Girls instead. These are more worth their money since you get an actual replica of your favorite pornstar's orifices, and you get the nicer pearl-colored cases as well. Who doesn't like that?
I need a discrete Fleshlight that is easy to hide. Which one should I buy?
You might not have total privacy, I understand, but fear not. I highly recommend the QuickShot as it comes in a small inconspicuous case.
I need a Fleshlight that is easy and fast to clean. Which one should I buy?
I need a Fleshlight that has a pornstar's orifice. Which one should I buy?
I have many Fleshlights. Which one should I buy next?
You already have a vast collection, huh? Hats off to you! The only logical choice would be...
What are your favorite Fleshlights?
My favorite Fleshlights might already be obvious at this point. Here they are:
Fleshlight Girls: having realistic orifices from your favorite pornstars, be it lady or butt orifices is just amazing.
Fleshlight QuickShot: easy to clean, and it has two orifices for a much more affordable price? Count me in.
💡
@Fleshlight team: I would love to see non-ice QuickShots with pornstar orifices. I really believe those would sell out quickly!
FleshAssist Website
There are so many different Fleshlight Sleeves it can be hard to keep track. Luckily, somebody has created the FleshAssist website. It allows you to easily compare different sleeves, see their reviews, and even the hot spots! An image of the sleeve can be found with the areas that people liked the most highlighted.
They also hold giveaways from time to time, so you can try your luck.
Fleshlight Discount Codes
I really like discounts, and you probably do too. That's why I do my best to keep track of the latest working discount codes. You can find them on the Discounts page of SafeLust.
Fleshlight usually has a few different discount codes available, so make sure not to miss out.

The best place to buy Fleshlights is from the official Fleshlight website, where they have the most variety and discreet shipping.
Summary
There's a lot of different Fleshlights. You can't go wrong with Fleshlight Girls or Fleshlight QuickShots, I highly recommend those.
What are your favorite Fleshlights? Which one would you like to see me review next? Do you have any other questions, or doubts?
Leave a comment below and I'll help you out!
🚀 Never miss new toys 🚀
Sex Toy Reviews straight to your inbox
By subscribing, you agree to the Terms to receive Safe Lust promotional and marketing emails.

No spam. Unsubscribe anytime.