New Tenga Puffy Soft Reusable Masturbators Review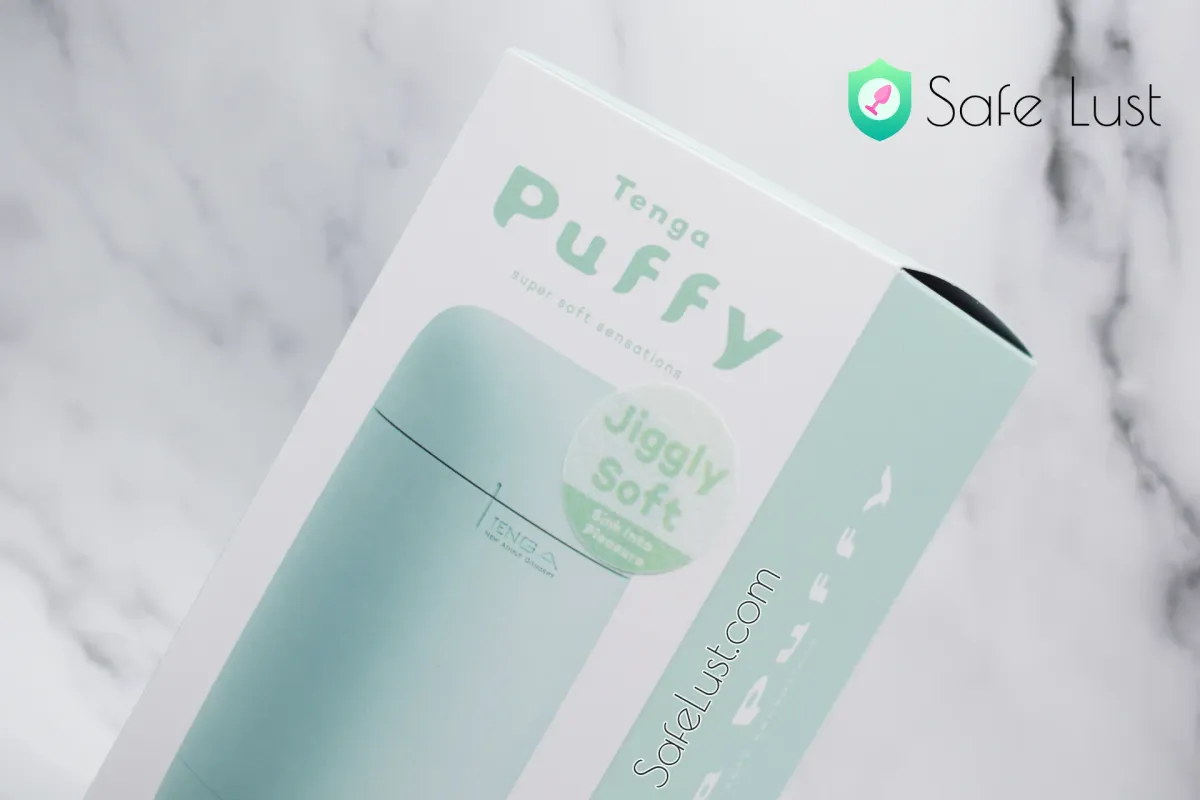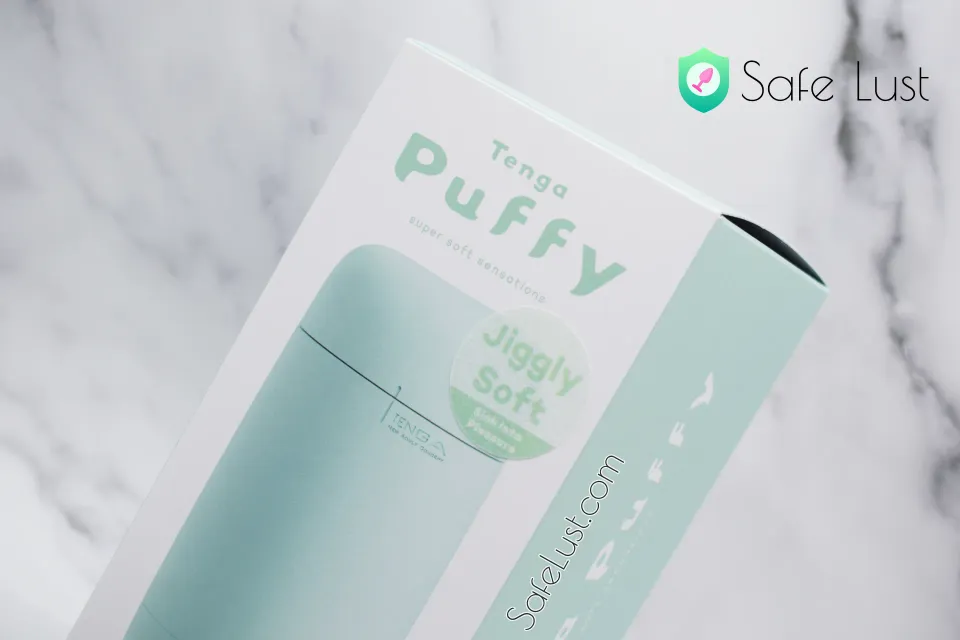 Jiggly, Tingly, and Melty.
Tenga has an amazing track record in terms of great sex toys, their disposable toys are among the best in terms of suction, and their reusable toys couldn't be easier to clean. Their new releases always have an innovative side to them. This is why I'm excited whenever they release new toys!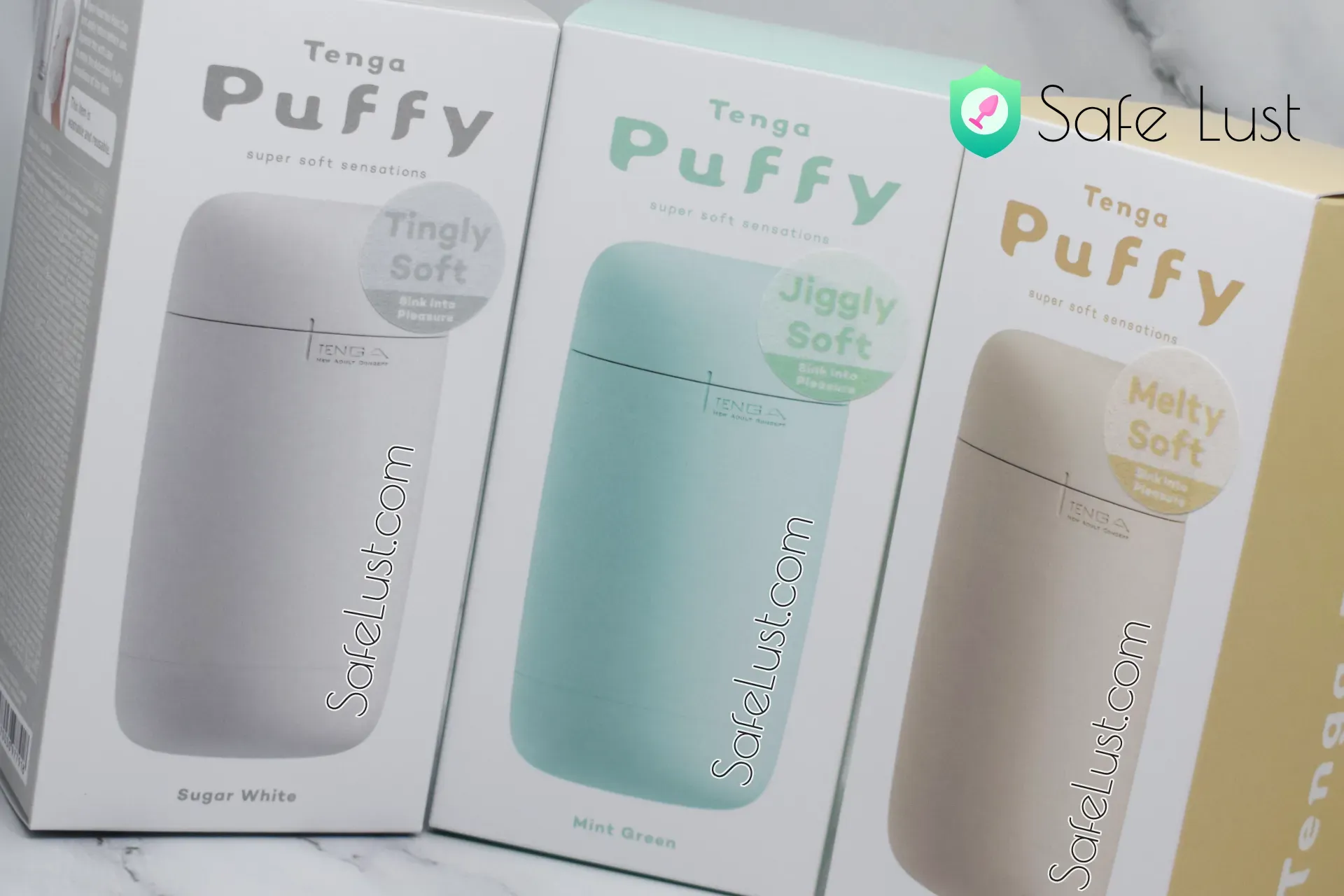 Well, Tenga did it again. They recently released their all-new Tenga Puffy masturbator. It is an ultra-soft masturbator which feels like marshmallows. Curious about how good that is? Read on.
Tenga has been kind enough to provide these Puffy in exchange for an honest review. Affiliate links in this review help support me with running costs, I am truly grateful for your support.
Packaging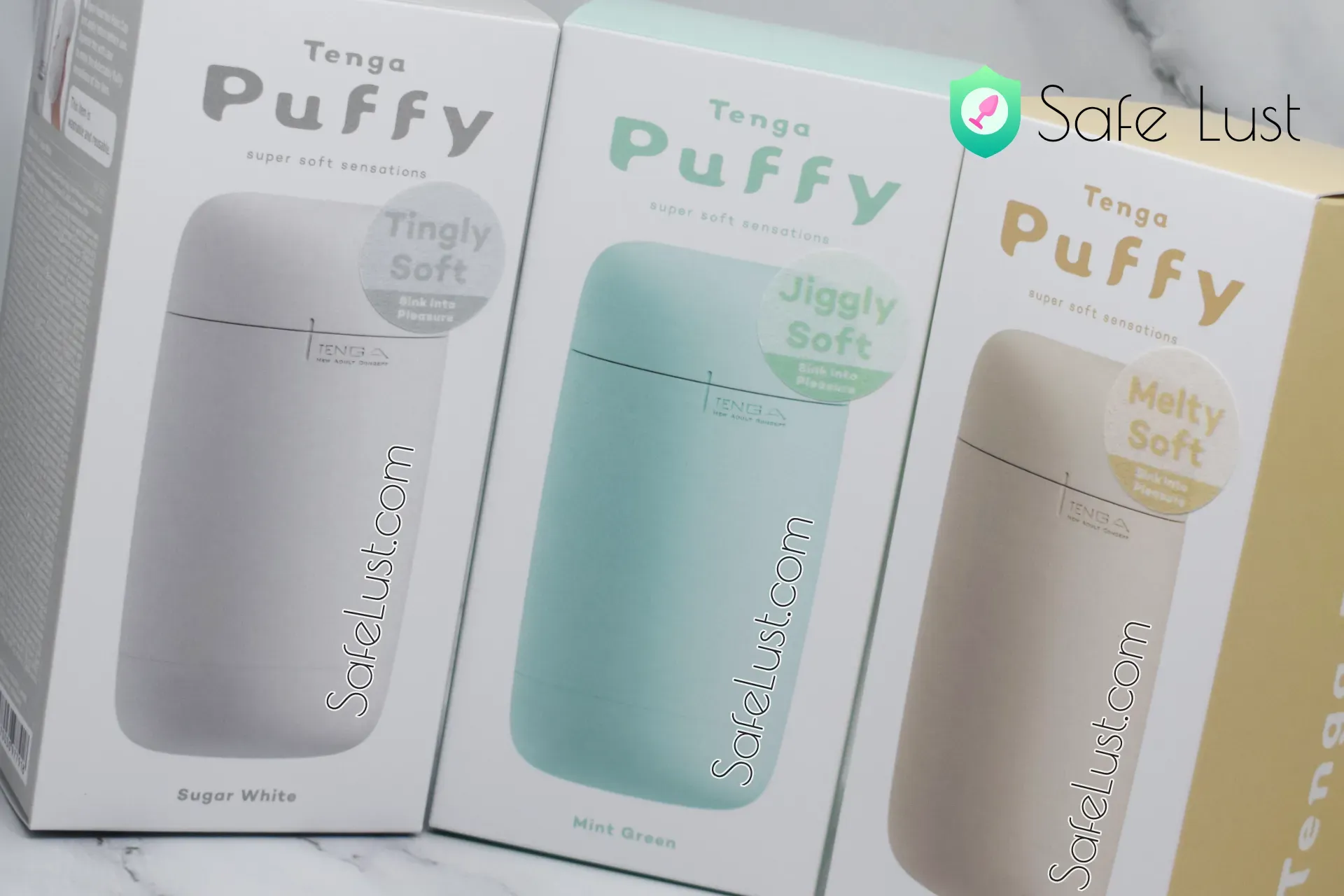 Why aren't all sex toys this way?
If you've seen my previous Tenga reviews, you'll know I'm obsessed with Tenga's packaging. Sleek, modern, and stylish – why aren't all sex toys this way 🔥?
Tenga did switch it up with the Puffy. Instead of the regular minimal packaging, the Puffy comes in a fancy outer box. This makes sense since the Puffy is squishy, you wouldn't want it to get smashed and damaged during shipping 🫢.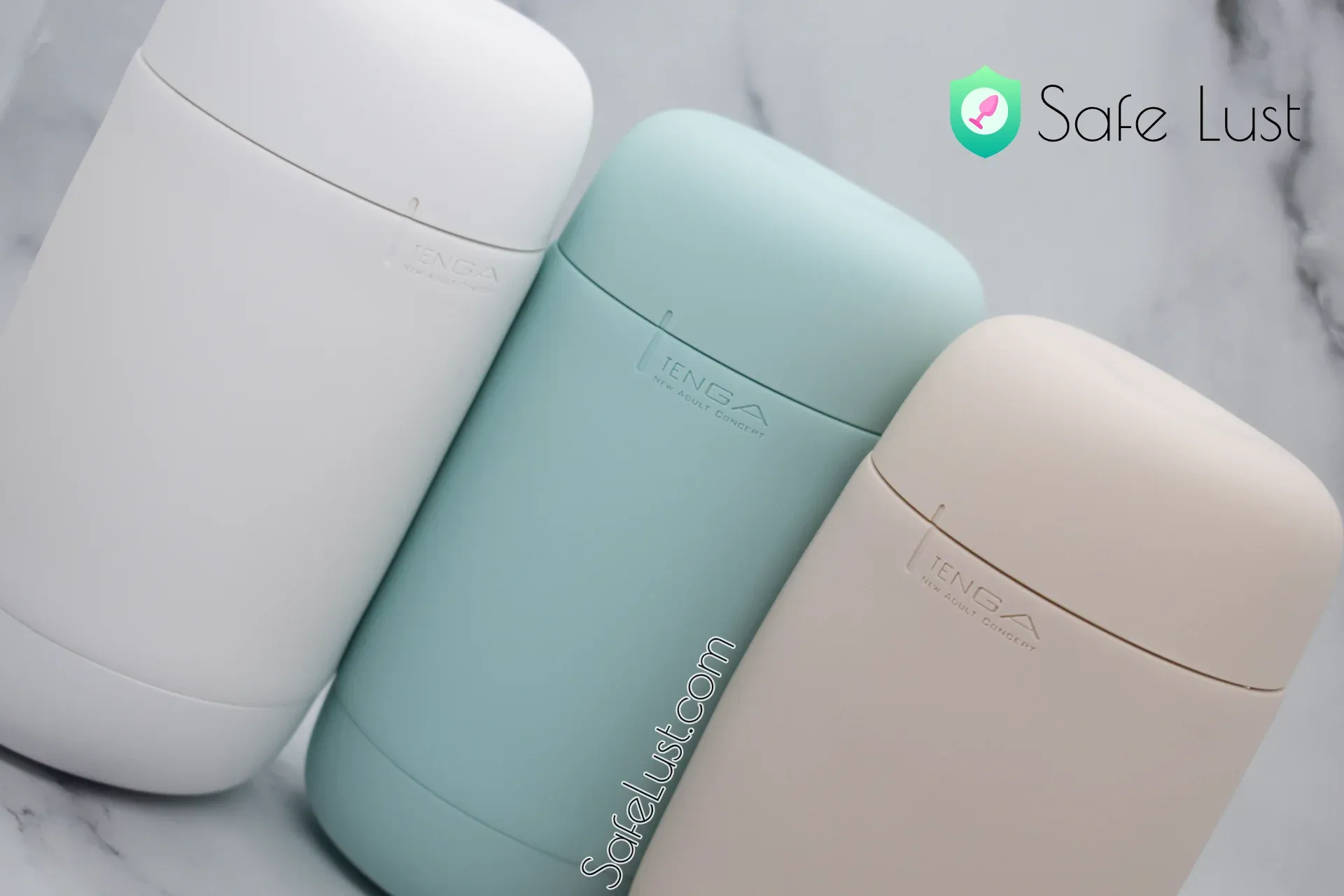 It comes with two caps, one on each side to fully close it, or to use as a drying stand. The top cap should always be attached during use, that way no lubricant leaks out the other side.
As you know I always hammer on toys having a hygiene seal! The Tenga Puffy has a unique sticker, although it is not foolproof. It doesn't seem impossible to open it up and re-stick it. As long as you buy from the official Tenga stores, there is no reason to worry though.
💡
@Tenga I would love to see more secure hygiene seals, such as stickers that break off in parts when torn.

It gives that extra peace of mind that a brand-new toy was purchased.
Size
Collecting tons of sex toys, I prefer sleek toys that pack a punch. Not only are smaller toys more discreet, but they also avoid me having to get yet another sex toy storage 😆.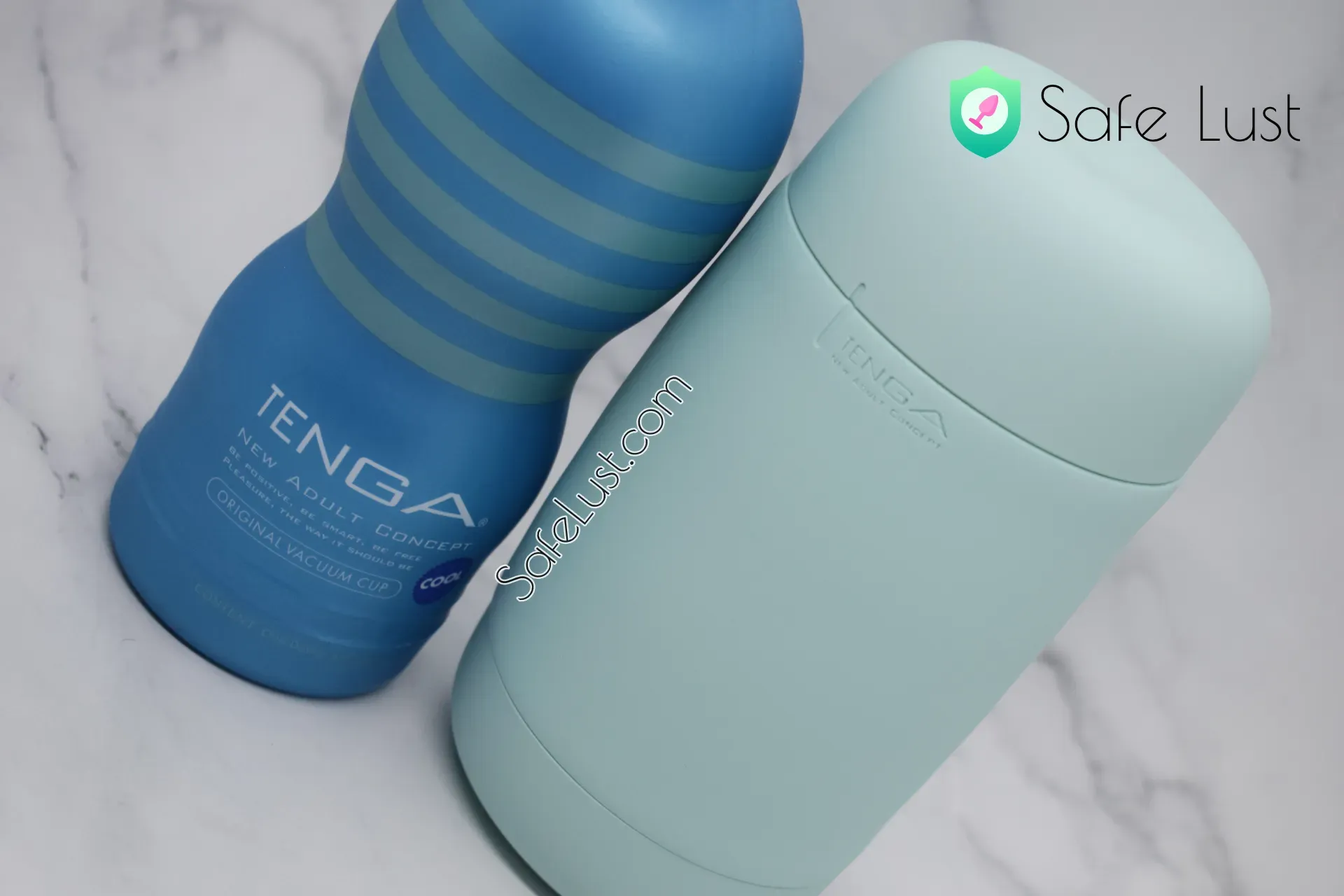 The Puffy is small-to-medium sized compared to other Tenga toys. It's slightly bigger than a Tenga CUP. Compared to Fleshlights, the Puffy feels so much smaller! While 3 Fleshlights take up so much space, storing 3 Puffys is quite easy. So why not get all 3 😆😉?
Even if people were to see it, they'd just be in awe of the amazing colors, not knowing what it is 🫢.
Features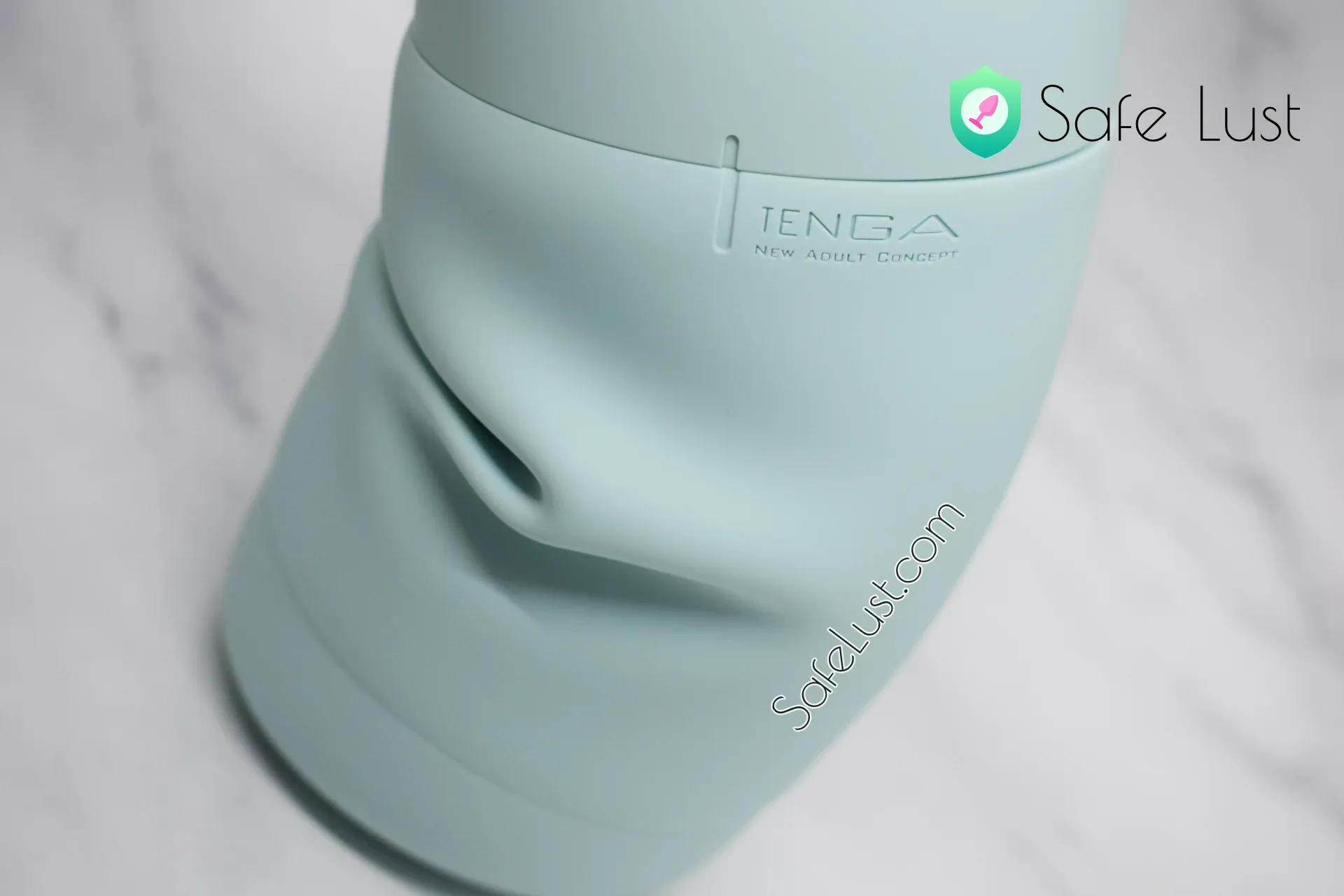 Let's talk about the elephant in the room! The marshmallow outer shell of the toy.
How do I explain this? The soft outer shell feels super satisfying to hold in your hands, velvety smooth, and so soft you cannot hold it without slightly squeezing it. Not kidding, I could squeeze it for hours! My partner loves to touch it, thanks to its nice colors and amazing feel – it's very attractive. It's a masturbator inside of an airy pillow!
The Puffy is meant to be soft, not only on the outside but also on the inside. In use, it reminds me of the Tenga Cup XTR Gentle. This is great if you're looking for lengthier sessions or for stamina training. Best of all? The Puffy is reusable 🔥.
How It Feels
Enough with the chit-chat, how does it actually feel!? Each Tenga Puffy comes with its own internal textures, which I'll review below.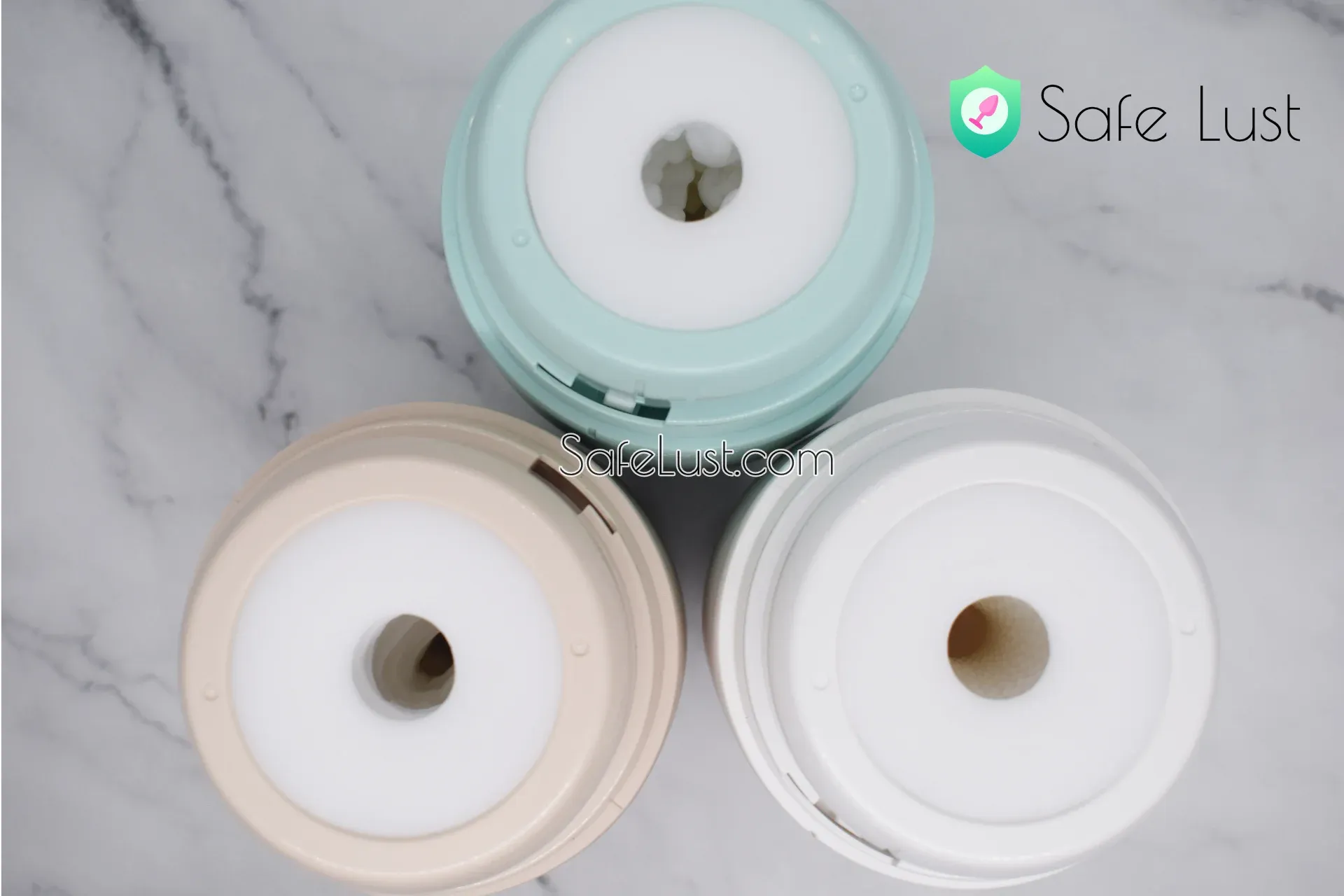 Overall Impressions
Before diving into the one-by-one, there are some things you should know.
I used it wrongly...
The first time I used it, it was okay, but it didn't woah me. That's because I used it wrongly! Almost an entire sachet of Tenga lube glooped inside, and it was too much.
The sleeves are soft, so the amount of lube can have huge effects. Put too much, and well, you won't feel the textures 🫢. After using it a few times you will know exactly how much lube to use.
I finally got the power of the Puffy! 🔥
The second time around, I used less lube, and it was a huge difference, I could feel the textures, and now, I was like woah! I finally got the power of the Puffy! 🔥
Other than that, I did notice the soft outer shell slows down my pace. You can avoid this by grabbing the top cover during use which is made of a harder material. This way, you can switch between both as you'd like.
This feels good for stamina training, and I believe the marshmallow outer shell should help people with deathgrip syndrome, as there's a large buffer of soft material between the squeezing.
Tenga Puffy – Tingly Soft – Sugar White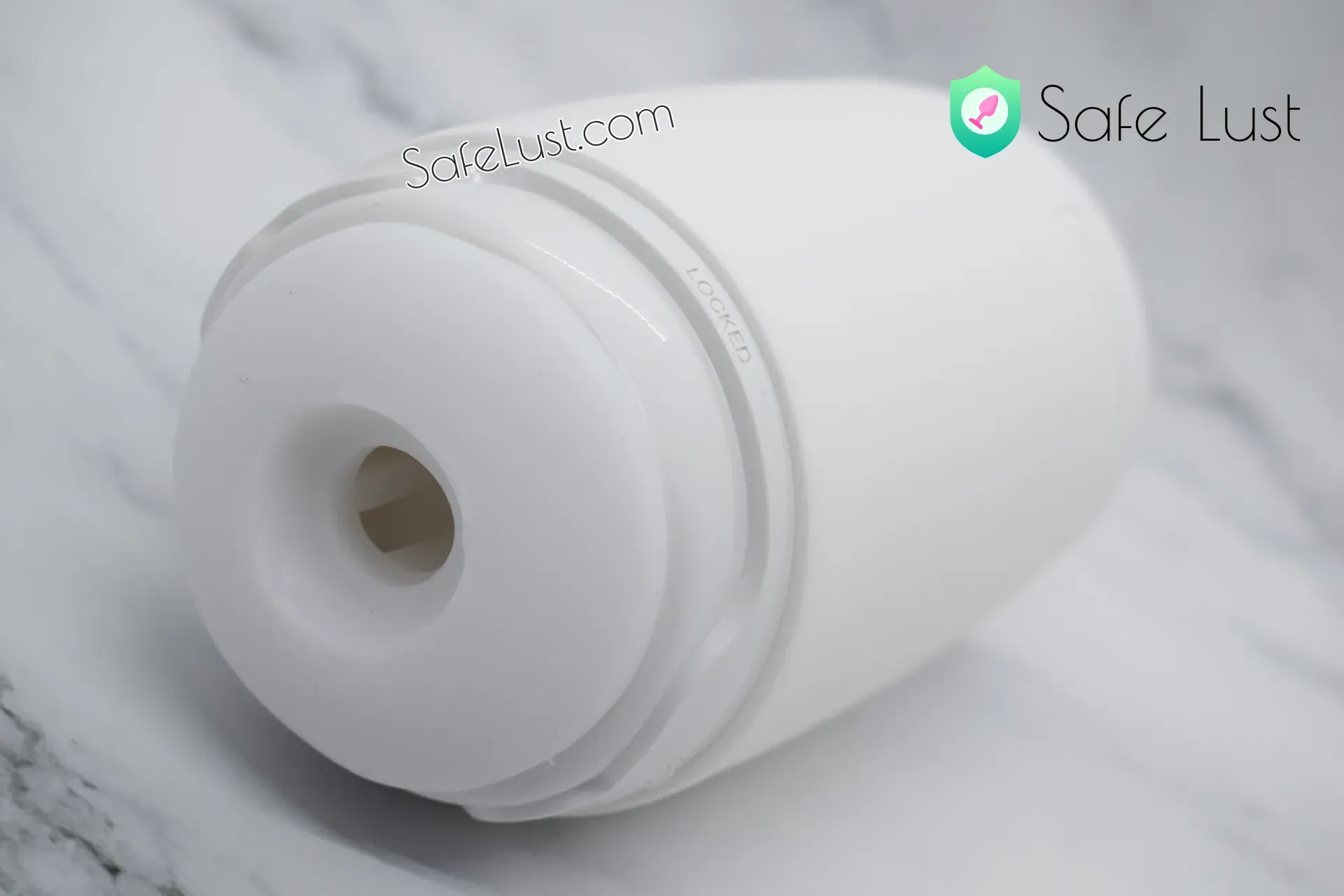 The Sugar White puffy is the softest of all. It has the widest entrance while providing some resistance around the middle. The tiny beads provide a good soft sensation without being overstimulating.
Highly recommended for larger girths, or if you'd like a softer stimulation. This one really reminded me of the XTR Gentle CUP, while still having stronger stimulation.
In practice, it felt like I was being gently hugged all around with small beads teasing me. It's a very comfortable, reassuring feeling, with gentle but sure sensations.
Getting through the middle part requires some pushing, which makes for fun teasing during use. Tingly soft is a very appropriate name for this Puffy.
I really enjoyed using the Sugar White, it's a solid gentle masturbator. Stimulating without being too tight, without any chafing.
Tenga Puffy – Jiggly Soft – Mint Green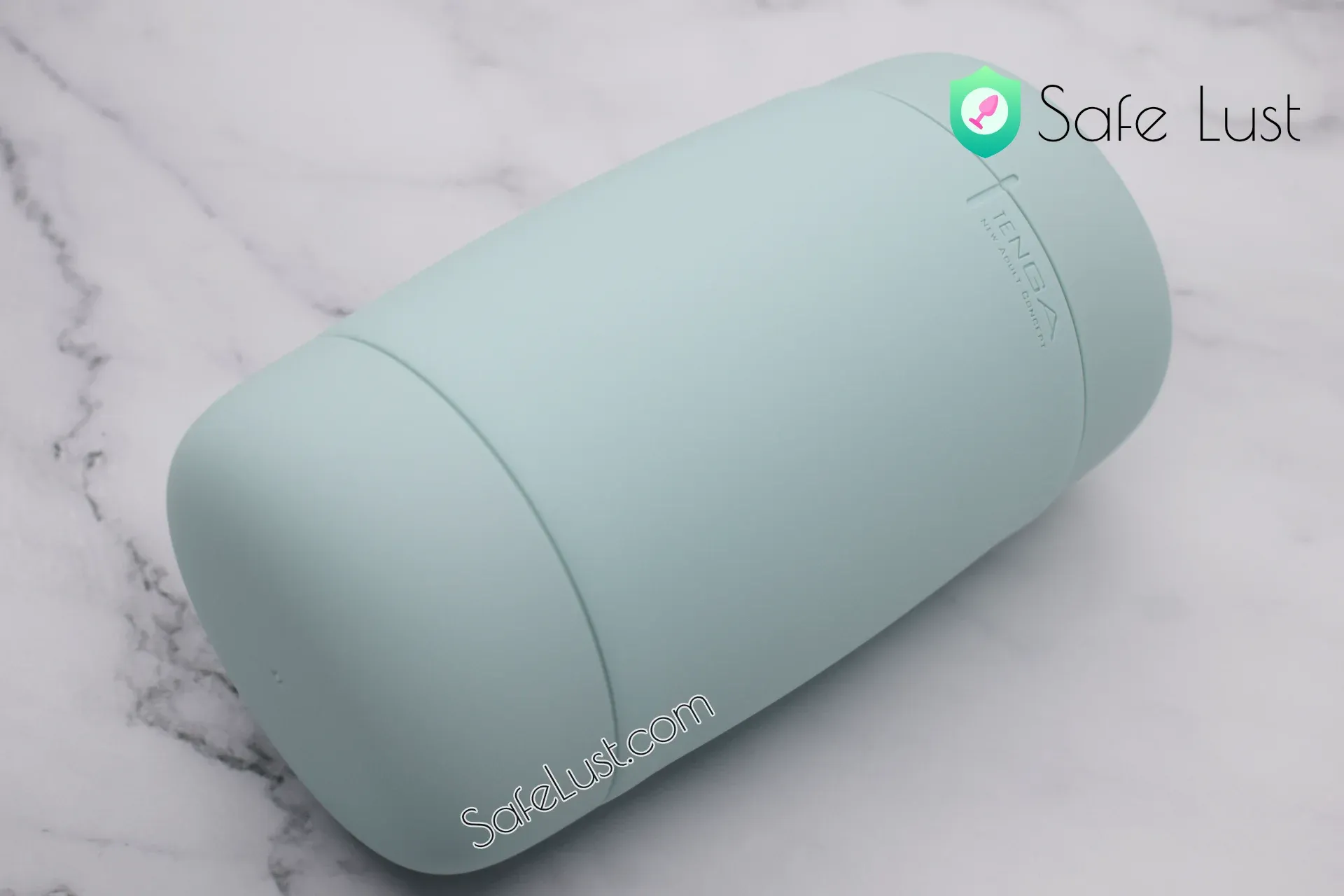 The Jiggly Soft is the tightest Puffy you can get. It felt too tight for me, but the textures were really enjoyable.
The little nubs all around the sleeve bounce back and forth as you go in and out, truly producing a jiggly feeling 😎. Rotating the Puffy during use makes for different sensations. It is more intense than the Sugar White.
This is another great texture, although I couldn't enjoy it to the fullest due to it being too tight for me. Due to this, I probably won't use this one that much.
Tenga Puffy – Melty Soft – Latte Brown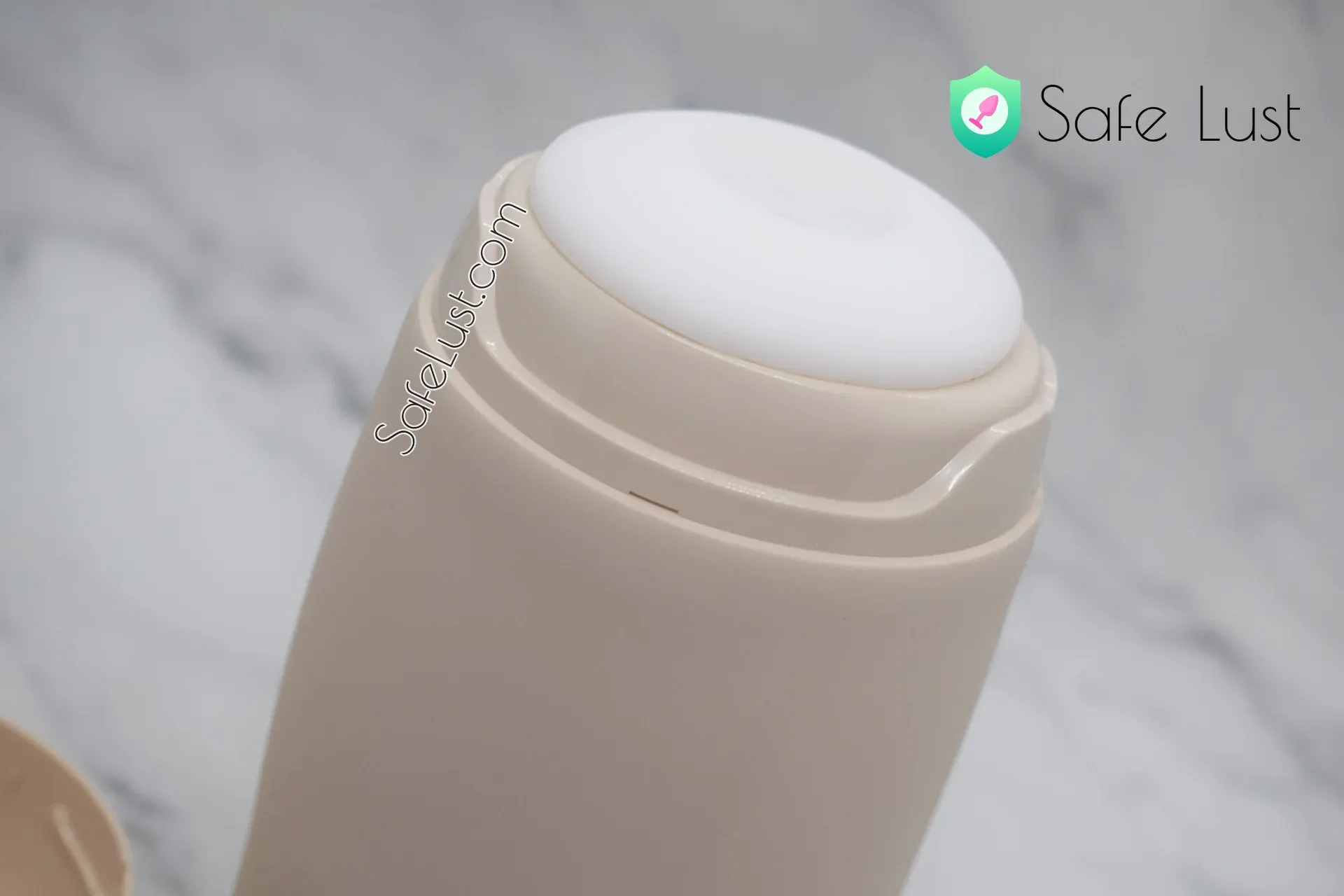 This one immediately caught my eye. Looking at the box, it reminded me of the pleasure-waves inside the Tenga CUP Original – which I loved 🔥! Of course I was excited to see a reusable with a similar structure 😎.
No wonder, the Puffy Latte Brown became my favorite during use as well 😏.. With less lube for a stronger sensation, those waves are super pleasurable. Angle the Puffy slightly and those waves will hit the right spot on the glans, one by one, highly stimulating the frenulum, without causing any chafing.
The Latte Brown is more intense than the Sugar White, and on par with the Mint Green, although being less tight. The Latte brown has just the right amount of tightness.
I'm in love with this texture, and it's definitely going to see more use! Tenga took a part of the disposable CUPs that work well and made a reusable product from it, it's just amazing 🔥.
Masturbator length
If you cannot reach the full length of traditional masturbators such as Tenga CUPs, Fleshlights, or FeelStrokers, the Tenga Puffy solves that problem for you.
You can squeeze the Puffy until it actually becomes shorter around your member, while still experiencing all the textures. It's the first masturbator I've seen with this feature. If you were never able to experience the end of your masturbator sleeves, now's your chance with the Puffy.
Noise Level
The only downside with the Puffy, is that it occasionally produces wheezing sounds during use. This happens especially when squeezing it, the trapped air somehow ends up wheezing. It's not as noisy as some other toys I've reviewed, but it's not very discreet either.
If it's not wheezing, you'll hear the sound of the air escaping the toy.
If you're looking for the most discreet Tenga masturbator, you might have better luck with the 3D Series. If you don't mind – the Puffy is a solid toy with unique sensations.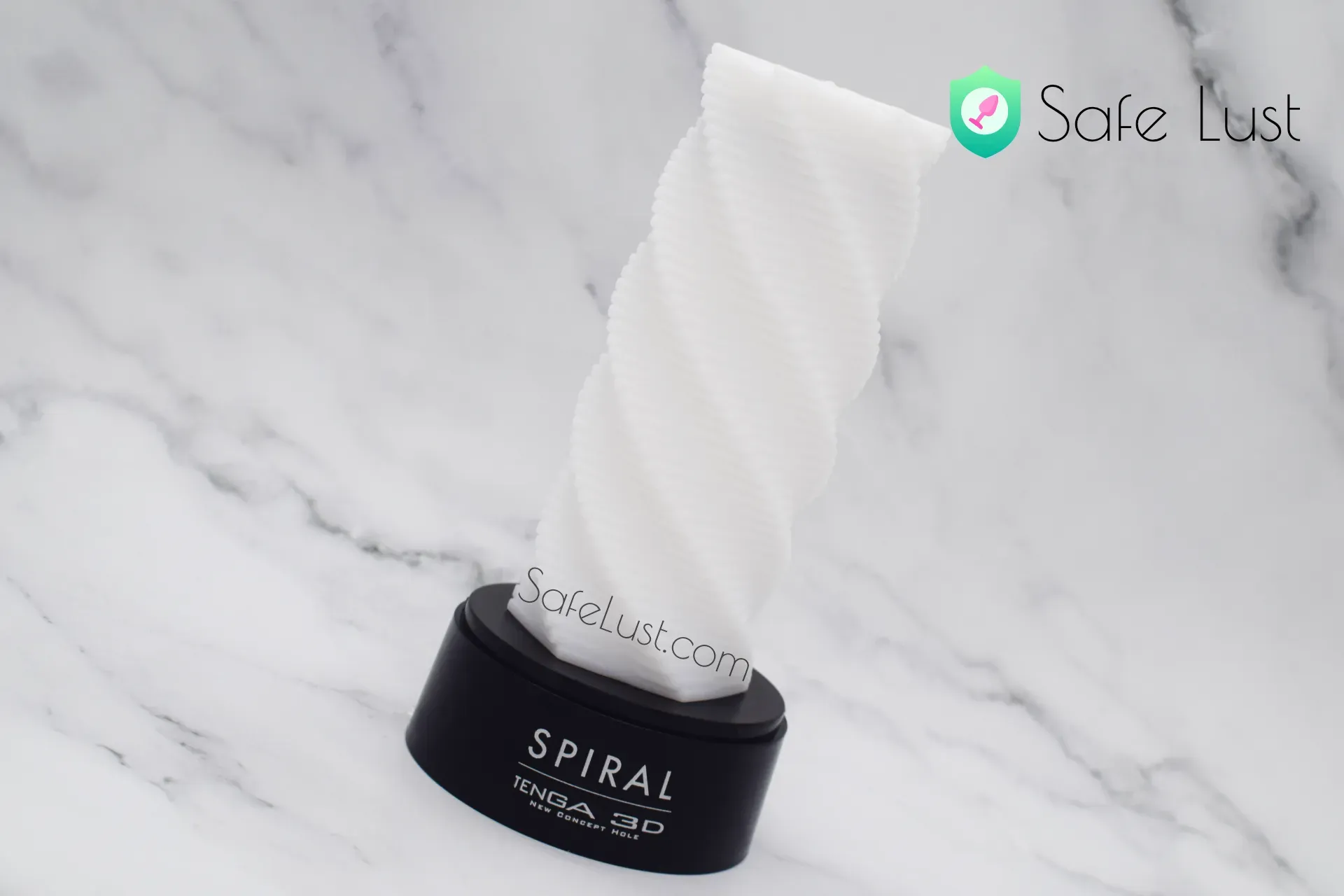 Cleaning & Maintenance
The Puffy is not reversible, unlike the 3D Series, so I was a bit worried at first in terms of cleaning. I'm happy to say, you don't need to - cleaning is a breeze with the Puffy's (Puffies? Puffys? 😆).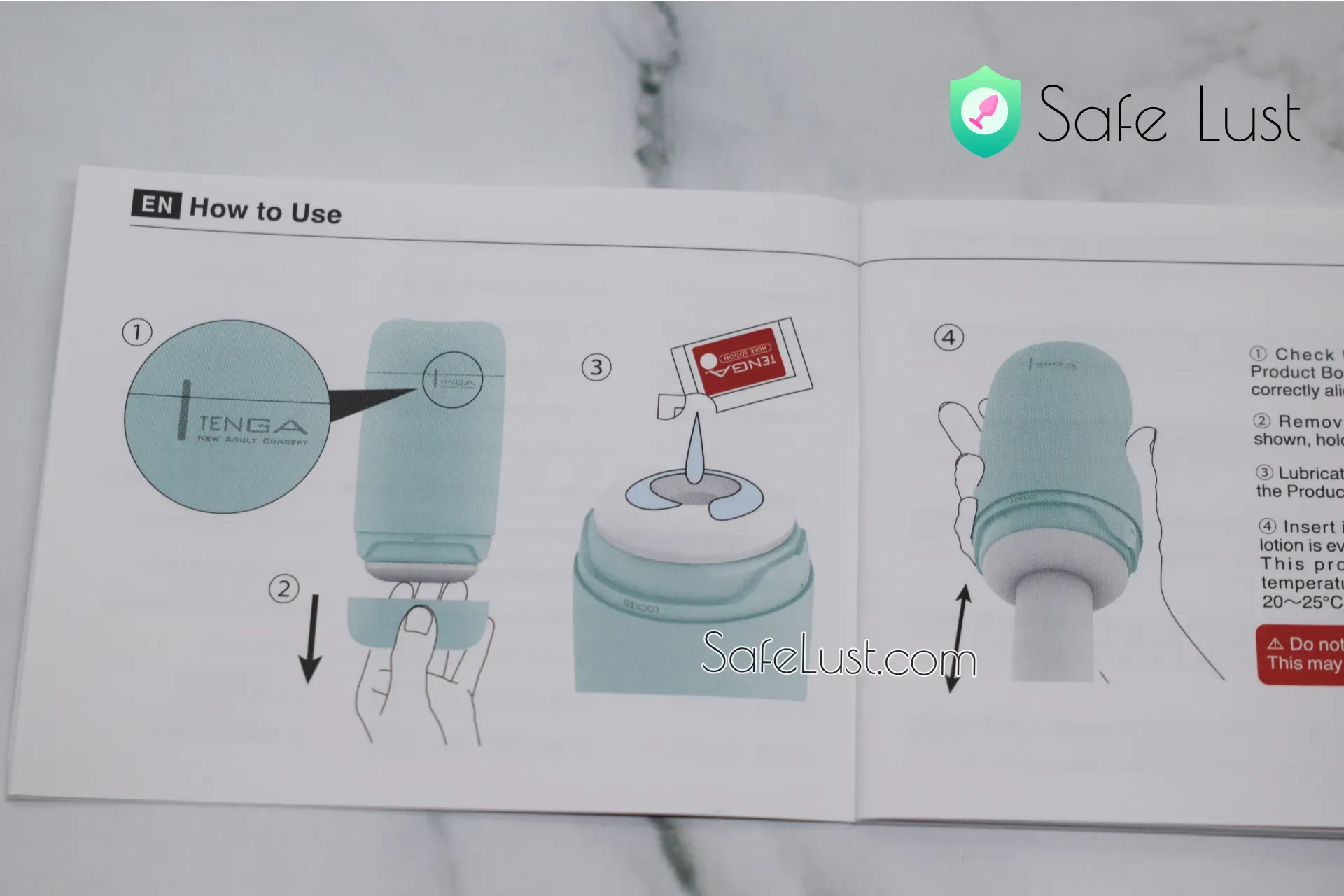 Important to note ⚠️! The sleeve is NOT removable. Clean it with mild soap or a toy cleaner under a tap. Once it feels clean, and all the lubricant is gone, dry the outside with a towel. Use the cap as a drying stand.
I did this for all the Puffy's and they were all dry the next morning 🌟. They dried more easily than Fleshlights, thanks to how the textures were designed, and how the bottom of the sleeve has a big hole for letting air through.
All in all, while not being reversible, it dries up pretty easily, and the included drying stand is incredibly efficient and convenient. Very well-designed!
Should you get it?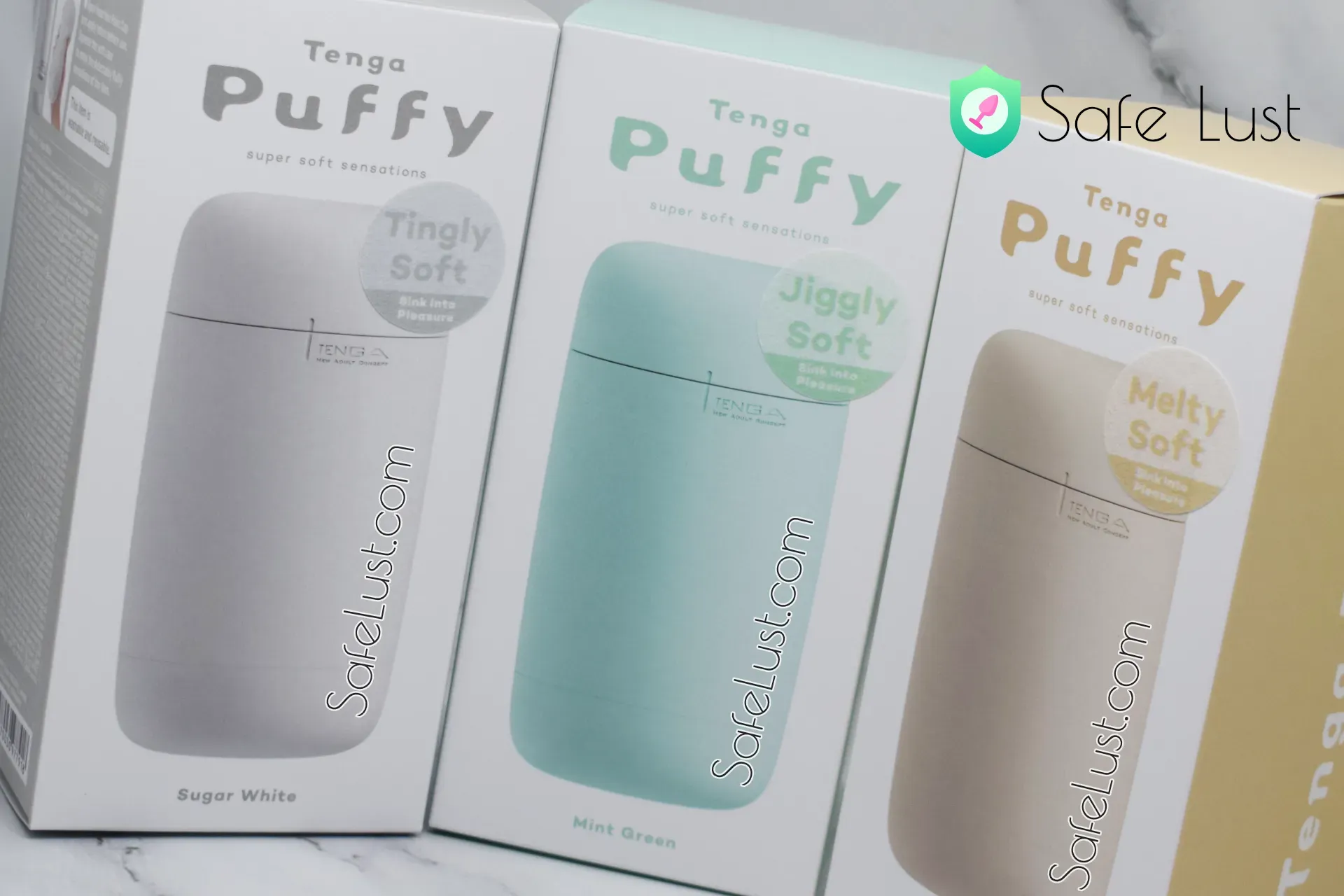 All Puffy's are worth getting, they're reusable, have a cool ultra-soft squeezable marshmallow-like feeling, relatively easy cleanup and very fun textures.
Which texture should you get?
Fancy a tighter masturbator with lots of nubs? Go for the Mint Green.
Fancy a gentle but effective stimulation with a larger entry? Need something that suits a larger girth? Get the Sugar White.
Do you want to feel waves, one by one on your member? Need something that suits a larger girth? The Latte Brown is for you.
My Top 3:
Latte Brown – those waves are 🔥🔥😮
Sugar White – super comfortable embracing feeling with nice gentle stimulation 😎
Mint Green. The Mint Green gets last place just due to it being too tight for me specifically. Its textures are very stimulating, and if it would fit me, I would really enjoy it.
Who is it not for?
If you're looking for the MOST discreet toy, then check out the 3D Series instead. The Puffy is not super loud, but it's not the quietest either.
Alternatives
Are you searching for your first masturbator? The Tenga disposable CUPs are affordable and have amazing suction. Great for trying out and seeing whether it's something you'd like, or for that special occasion.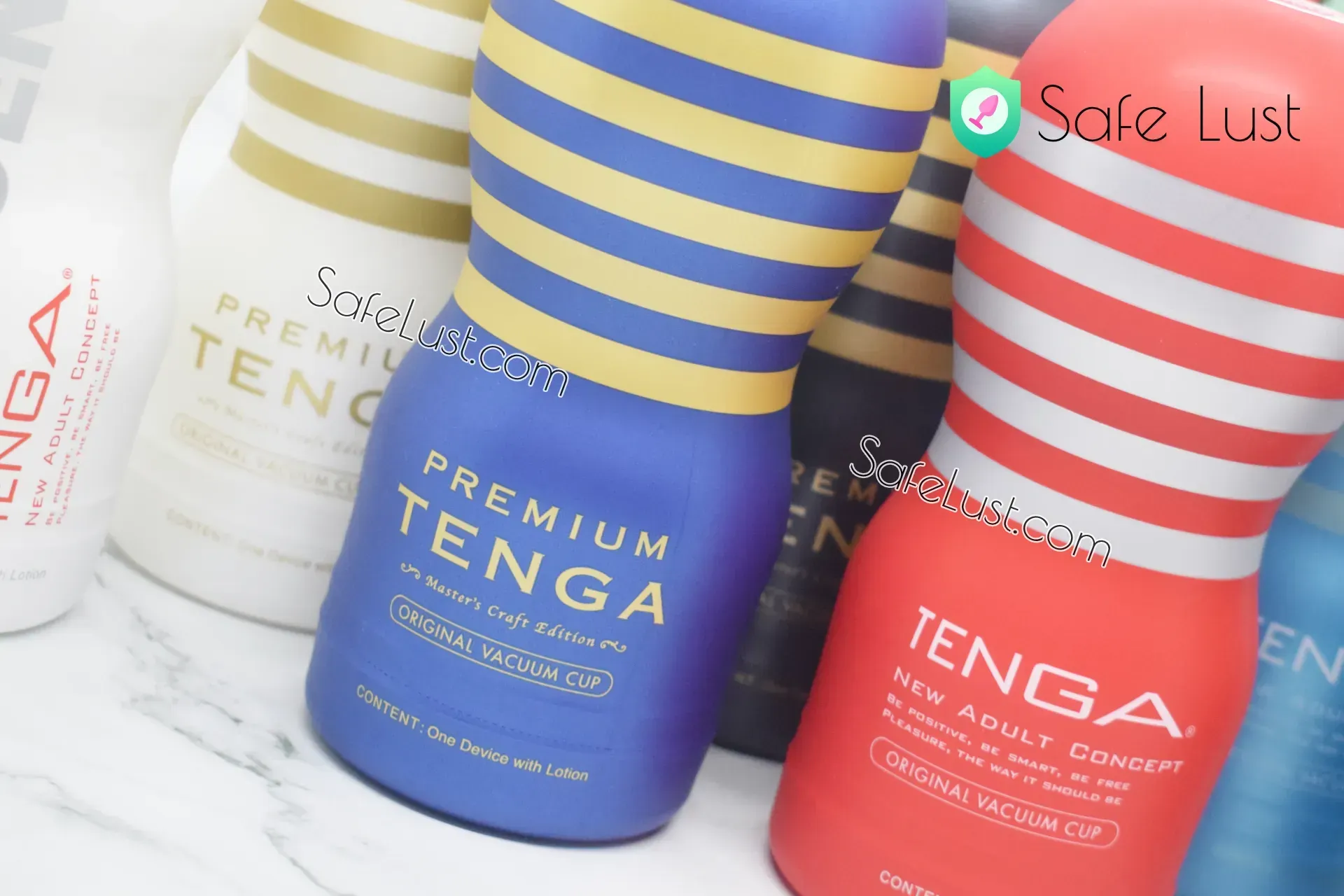 Want a more discreet, less noisy and more affordable alternative? The Tenga 3D Series is for you.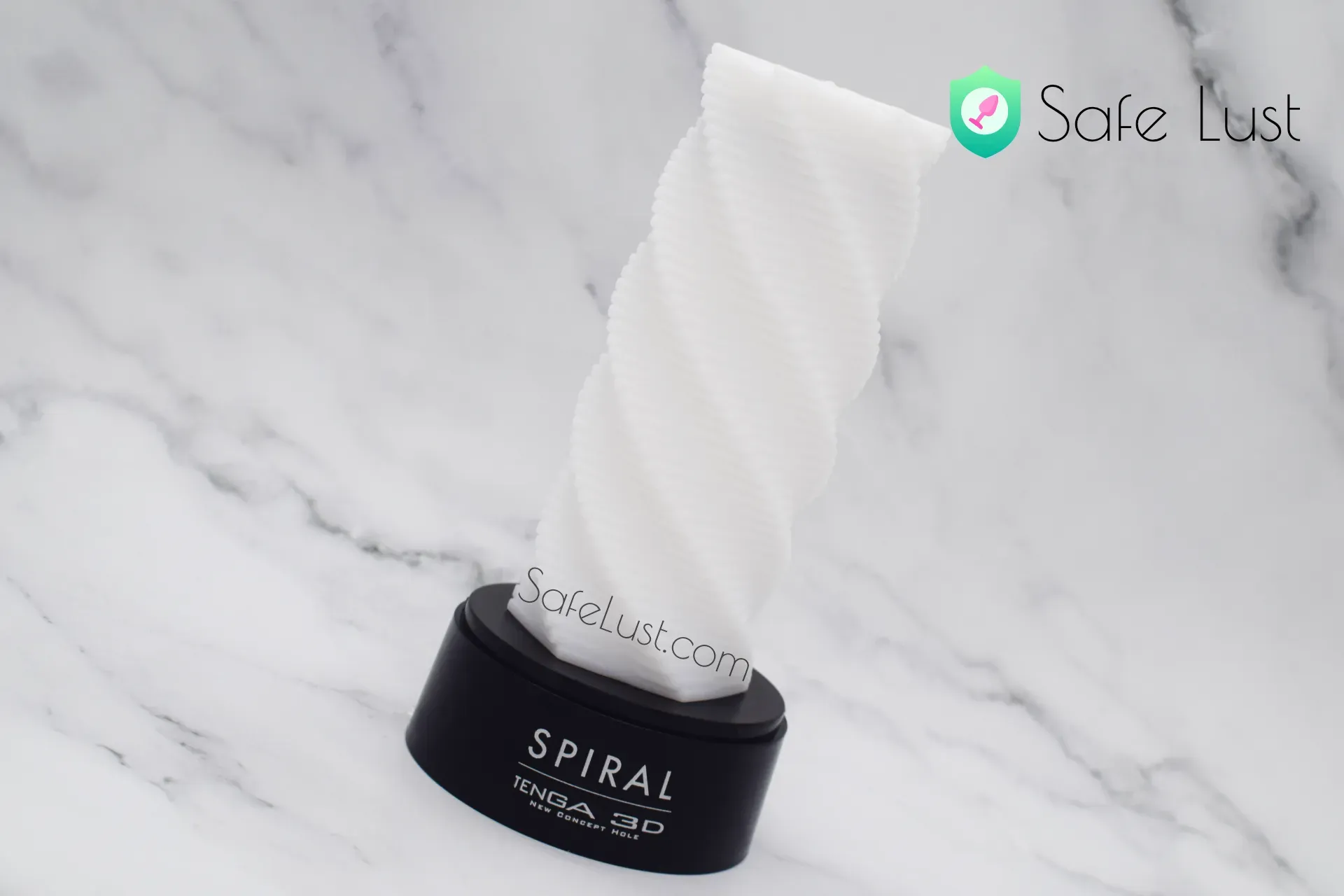 Looking for realistic orifices? Fleshlight does a good job at that.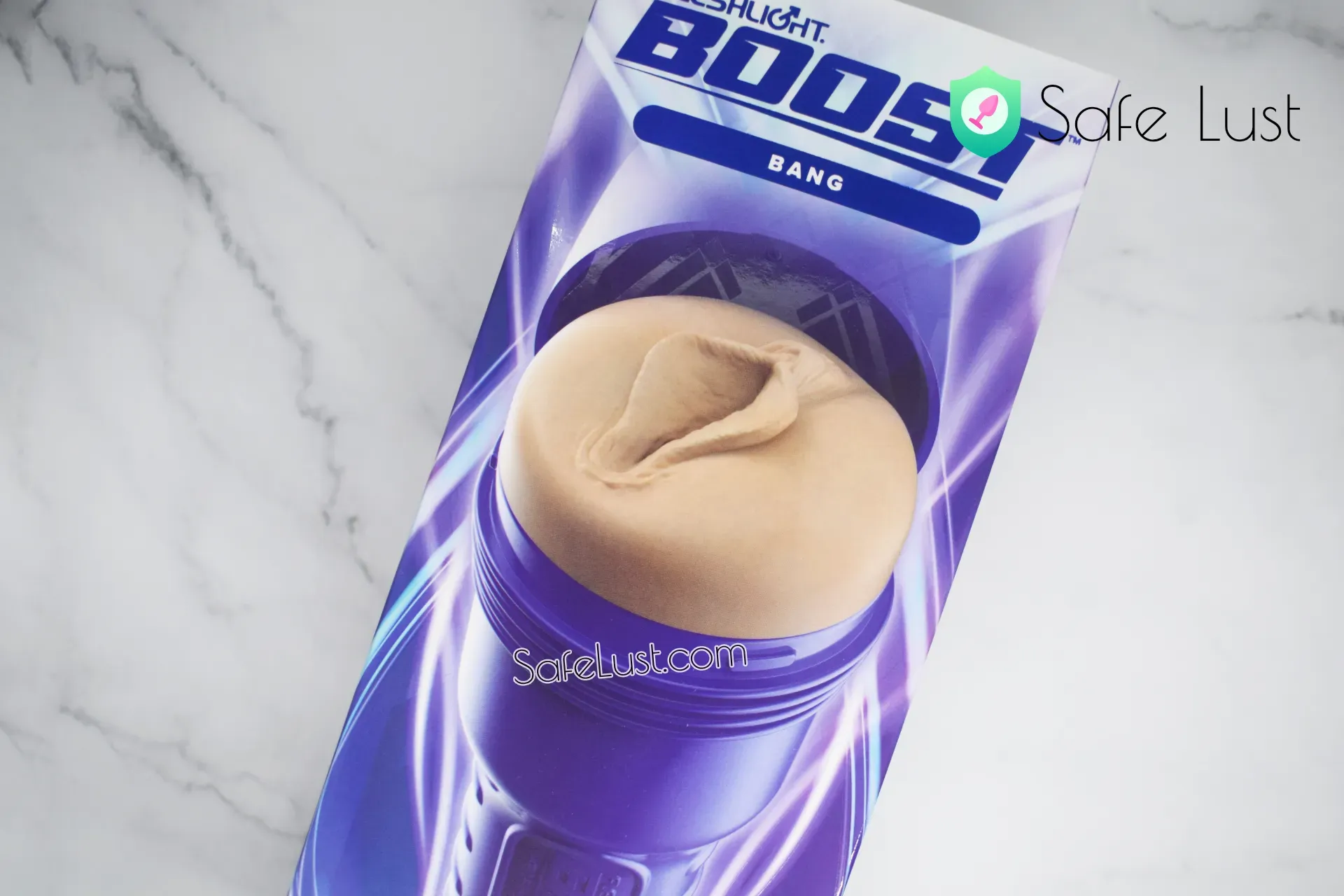 Pricing
The Tenga Puffy is available at 68USD / 90EUR from the official Tenga store. Coming from a Spinner or 3D Series that might seem a lot, but you really do get much more.
The 3D series looks tiny compared to the Puffy, as the 3D Series only consists of a sleeve. The Puffy has more advanced textures, materials, and an outer shell.
At 68 USD the Puffy is fairly priced. The European price of 90 EUR feels slightly too high, especially in comparison with the American price, although this is likely due to logistics.
Summary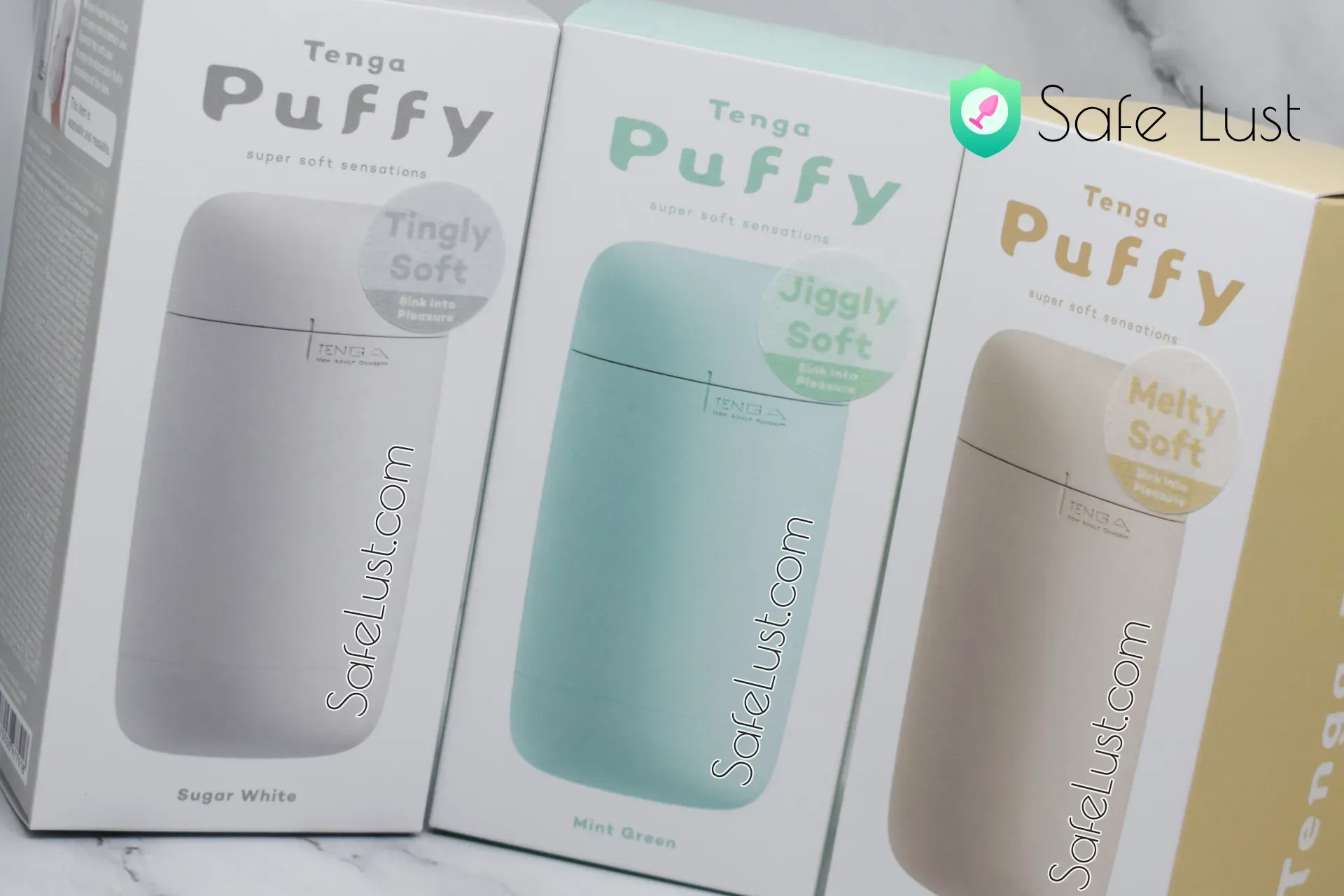 The Tenga Puffy's are all great masturbators, all with their own unique textures. All 3 textures are very enjoyable, making it even harder to choose one. As long as it fits your girth, you'll be up for an incredible ride.
The soft outer layer is a nice touch that is very welcome. Having a squeezable masturbator is fun not only in terms of tightness but also in terms of controlling the suction effects.
🚀 Never miss new toys 🚀
Sex Toy Reviews straight to your inbox
By subscribing, you agree to the Terms to receive Safe Lust promotional and marketing emails.

No spam. Unsubscribe anytime.