I've been reviewing a good part of the Tenga CUPs range lately – Tenga's range of disposable Vacuum CUPs. Giving a good in-depth review for each of these, along with comparisons between them took a lot of experimenting!
Before you read this review, do check out the Original & Premium Tenga CUPs review first! That review introduces you to what Tenga CUPs are, why they are re-usable and how these should be used. The Original & Premium Original CUPs are a great choice too, you definitely should consider them.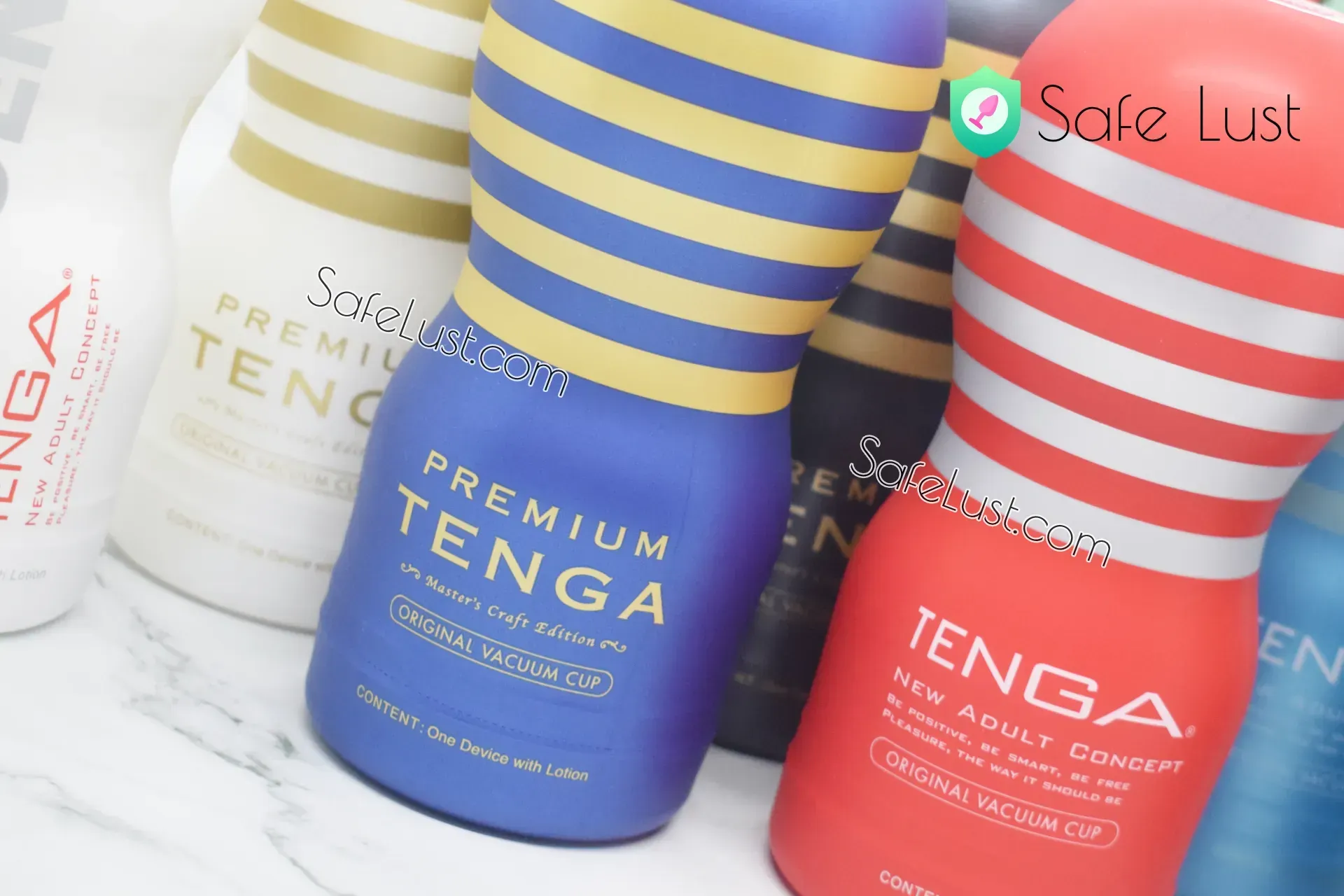 In this review I'll be focusing on:
So if you're into a softer stimulation experience, perhaps for stamina training, this review is for you!
Tenga has been kind enough to provide these CUPs in exchange for an honest review.
Packaging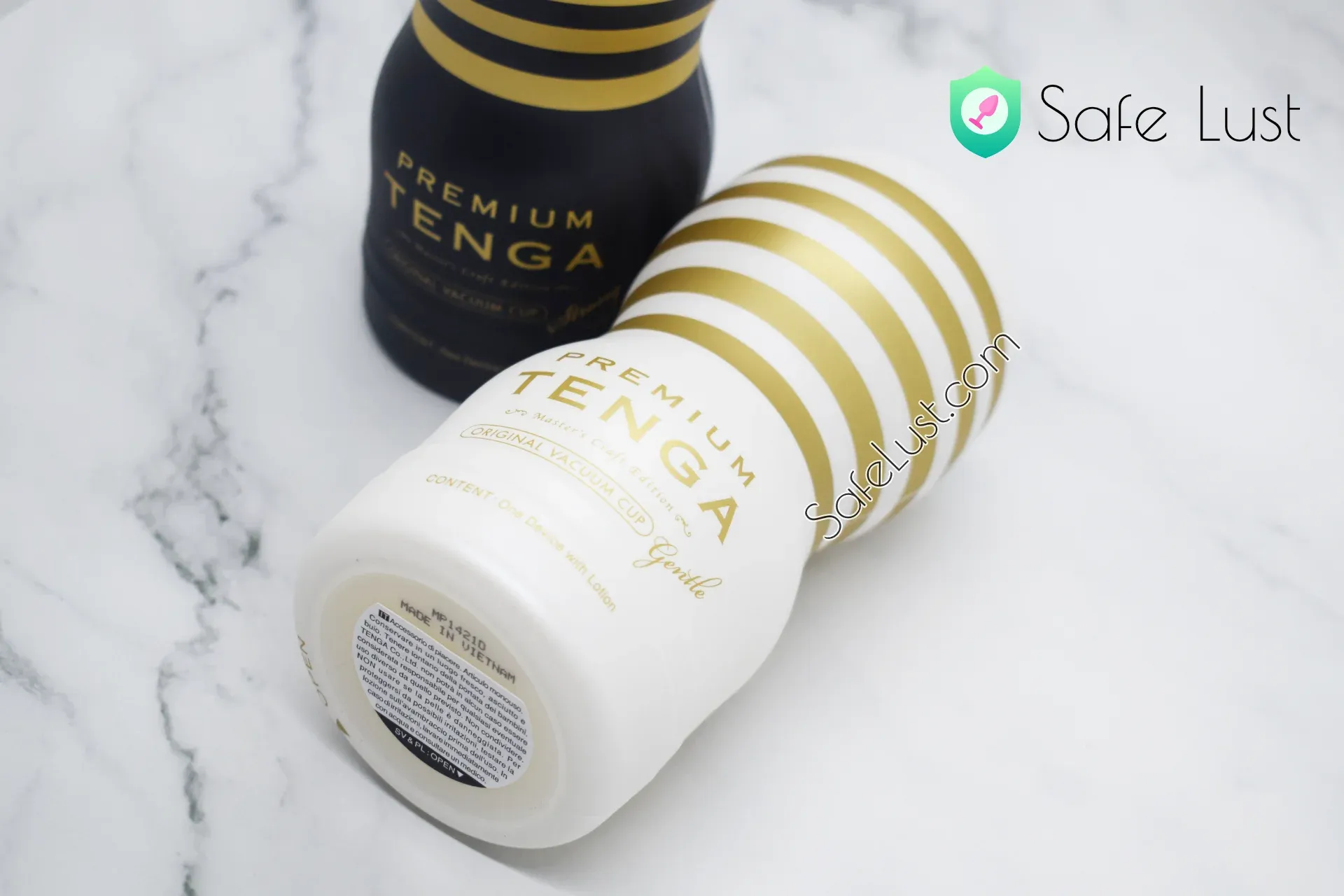 The XTR Gentle and Premium Gentle come in a beautiful sleek white packaging. The white color indicates their gentler/softer materials line-up.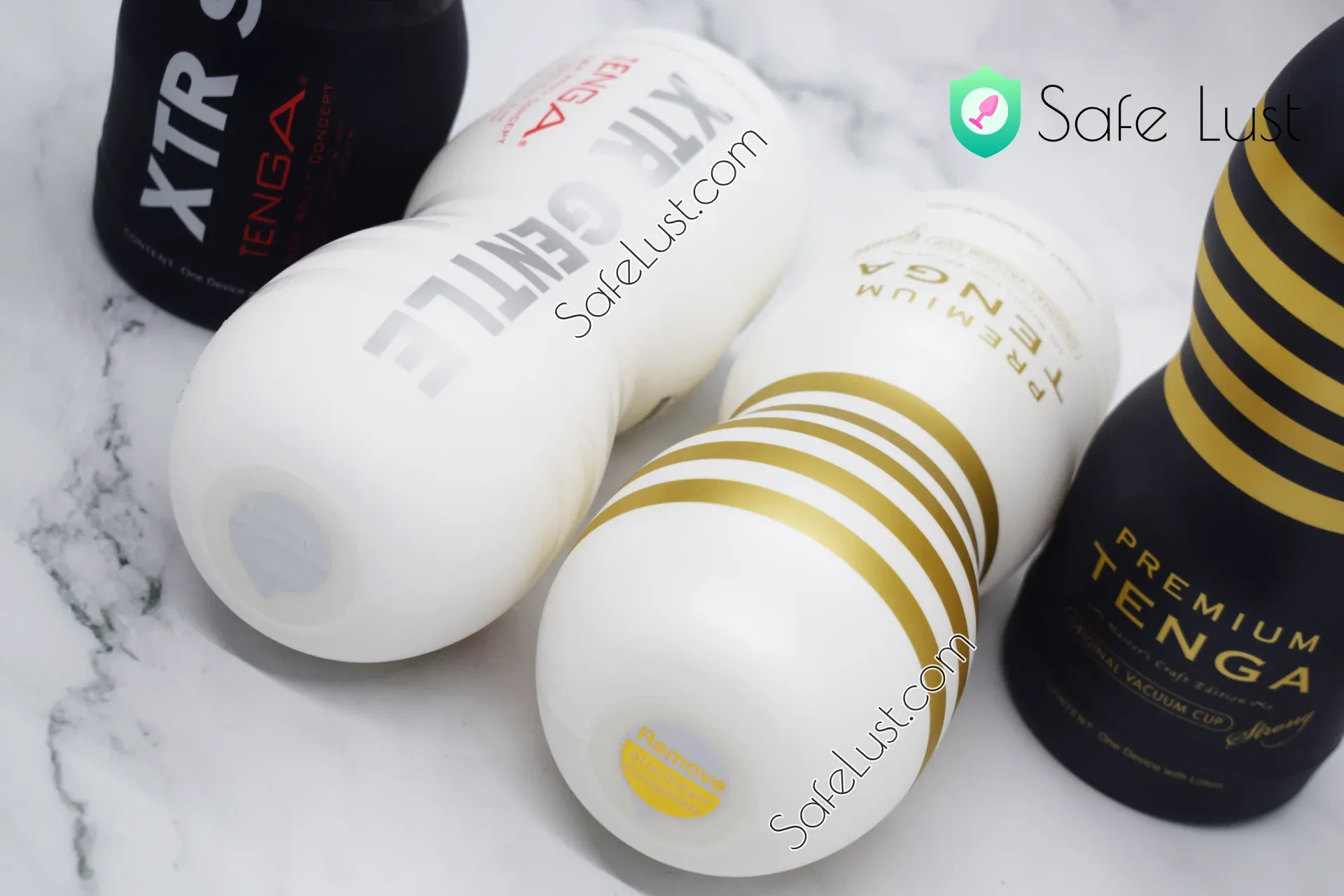 To open it up, make sure you remove the sticker at the top, otherwise you won' t be able to penetrate it due to its strong suction 🫢.
The above photos show the Tenga XTR Gentle CUP opened. Here's how it looks like on the Tenga Premium Gentle CUP, I love those golden lines – that truly makes it feel premium.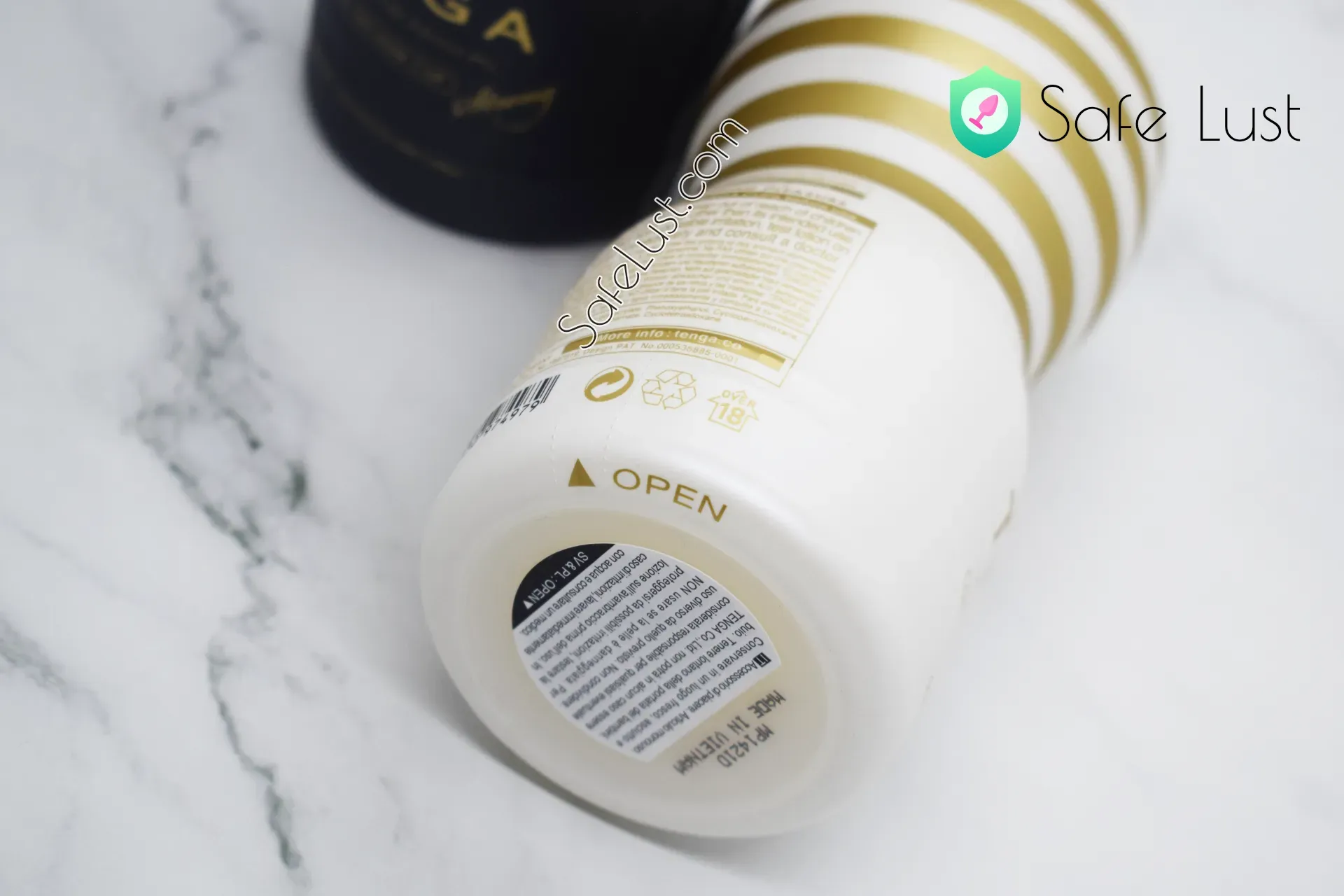 Look at that last photo, the Tenga Premium Gentle is even oozing out lube, that looks beautiful. This didn't happen with the Tenga XTR, which actually makes sense as you'll read a bit further.
How It Feels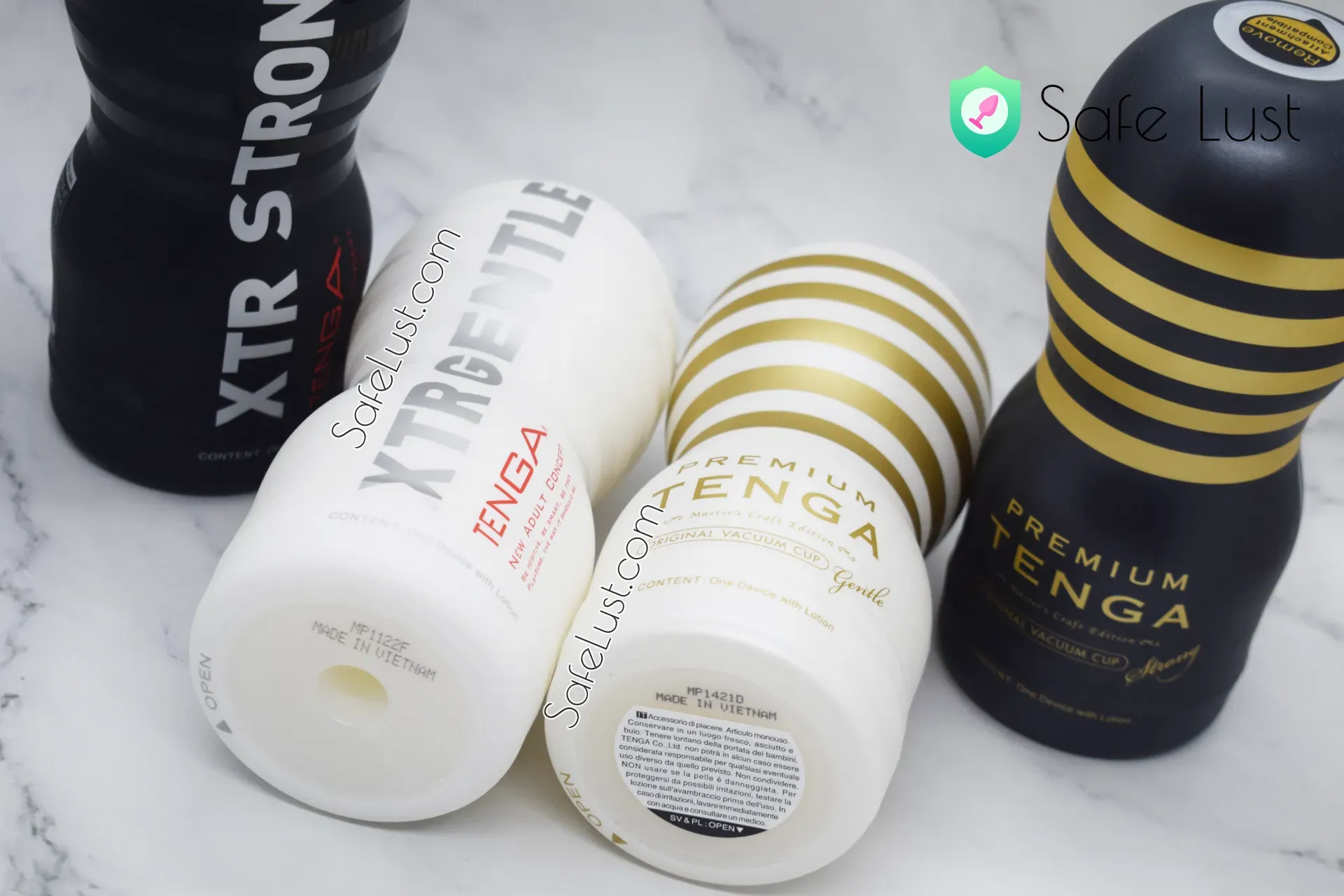 Tenga XTR Gentle Vacuum CUP
☁️ Diving into cotton clouds ☁️
My first thought using the XTR gentle CUP was: this is how it feels like to dive into cotton clouds ☁️. The feeling was completely different from the Original & Premium Original CUPs. Tenga was right by saying this is the most delicate sensation after all.
First of all, every Tenga CUP comes with a smooth pad – the white ring at the entrance of the CUP. This is to make that airtight seal for deliciously strong suction, and to avoid lube from dripping out.
The smooth pad itself already felt much softer than the original CUPs. The inner entrance is also larger than the original CUPs, which makes for a less intense, easier entry.
A tongue softly swirling around
Once entered, the rotating waves of small, soft nubs teased me. It felt like a tongue constantly and softly swirling around. This sensation along with the pre-lubricated CUP creates for a nice sloppy experience.
Angling the Tenga CUP still feels great for the glans, you can concentrate the textures by angling it if when you'd like a stronger stimulation. Tenga figured that out with their Rolling Head CUPs, which is another CUP that has me intrigued and looks delicious.
While its soft feelings are amazing to experience, it takes more time to reach climax with the XTR Gentle. That's great if you're looking for lengthier sessions. This way you can be sure to finish watching that full porn video before reaching climax 🍾.
The suction with the XTR Gentle CUP is not as strong as the original or premium CUPs, but it is still bomb 💥. The suction feels much stronger than most Fleshlights, and you can control it with just one finger. Compared to the original CUPs, there is less control on the suction since the Smooth Pad is softer and it is easier to give up its airtight seal.
Getting Stuck
Okay, I know 😅. I did get 'stuck', again – as with the Tenga Original CUP. The lubricant on the XTR Gentle CUP dried up faster than the Premium CUPs – causing me to get 'stuck' after a while. With its strong suction, and no lubricant, you just can't penetrate this toy. Adding some lube easily solves this problem, and brings an even sloppier experience, which is a good thing!
In terms of noise, the Tenga CUPs are all around the same level of noise. They're not noisy if you control them well. If you go fast and don't care about the noise, it can make some sloppier sounds. Overall, they can still be nice and discreet if you want to.
While I've experienced some chafing with the more intense CUPs, you can go as fast as you'd like with the XTR Gentle, and you won't experience chafing. In my experience the XTR Gentle still feels the best with slower motions.
Softly sliding my way in
With the XTR Gentle, I felt like I was softly sliding my way in, while with the Original CUPs I had to push my way in. That's a good way to describe the difference between both!
Once done, close it up and dispose ✅! Read here or here why you really shouldn't re-use them.
Tenga Premium Gentle Vacuum CUP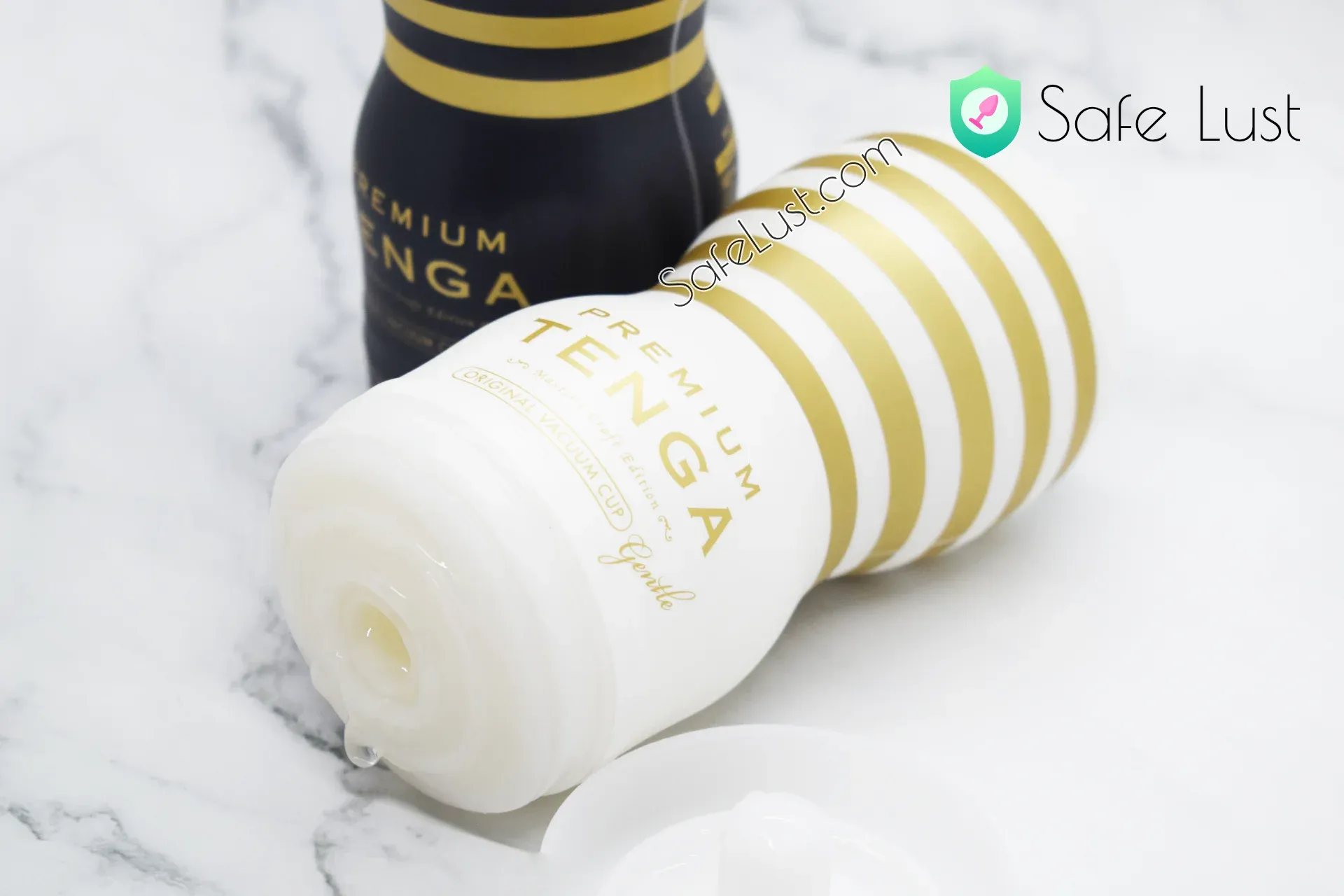 Now it was time to enter the Premium Gentle CUP. I was excited to try this out – the Original Premium CUP was amazing, so I expected no less. Its smooth pad felt much firmer than the XTR Gentle, although similar to the original Premium. I was surprised to find even the textures inside are similar to the Original Premium CUP. The Premium CUPs actually all have similar textures with a varying intensity of stimulation.
The suction was very strong
The suction was very strong, just like the Original and Premium CUPs, top of the class 😎. Instead of diving into clouds and pillows like the XTR Gentle, I was diving into waves, all gradually embracing me.
The inside is not fully symmetric, making it fun to rotate the CUP to find the most pleasurable angle. Here's a tip, make sure to rotate it when trying it out as it can have a big effect on the sensations! Similar to the XTR Gentle, pulling out of the Premium Gentle CUP gives a nice sloppy feeling 💦.
The Premium Gentle CUP is more stimulating, and overall felt more fun to me than the XTR Gentle CUP. If you can only afford one, there's no doubt – get the Premium Gentle Vacuum CUP – unless you really want the softest experience.
Lubrication with the Premium Gentle CUP was really perfect, as to be expected from the Tenga Premium CUPs line-up. I tested out the foam lubrication dispenser, and the Premium line-up clearly lasted much longer than the original line-up.
Much more stimulating
While much more stimulating than the XTR Gentle, I was able to last for a longer time than the Premium original CUP. The Premium Gentle CUP will stimulate you very well while allowing you to last longer.
If you're worried that the Premium Gentle CUP is too gentle – don't be! It doesn't feel like an incredibly big difference with the regular Premium CUP, although it did allow me to last longer.
If you do want to end your session faster, some short thrusts near the deep end will make sure to get you to reach climax easily 🔥.
Once done, close it up and dispose! Read here or here why you really shouldn't re-use them.
Should you get the XTR Gentle CUP?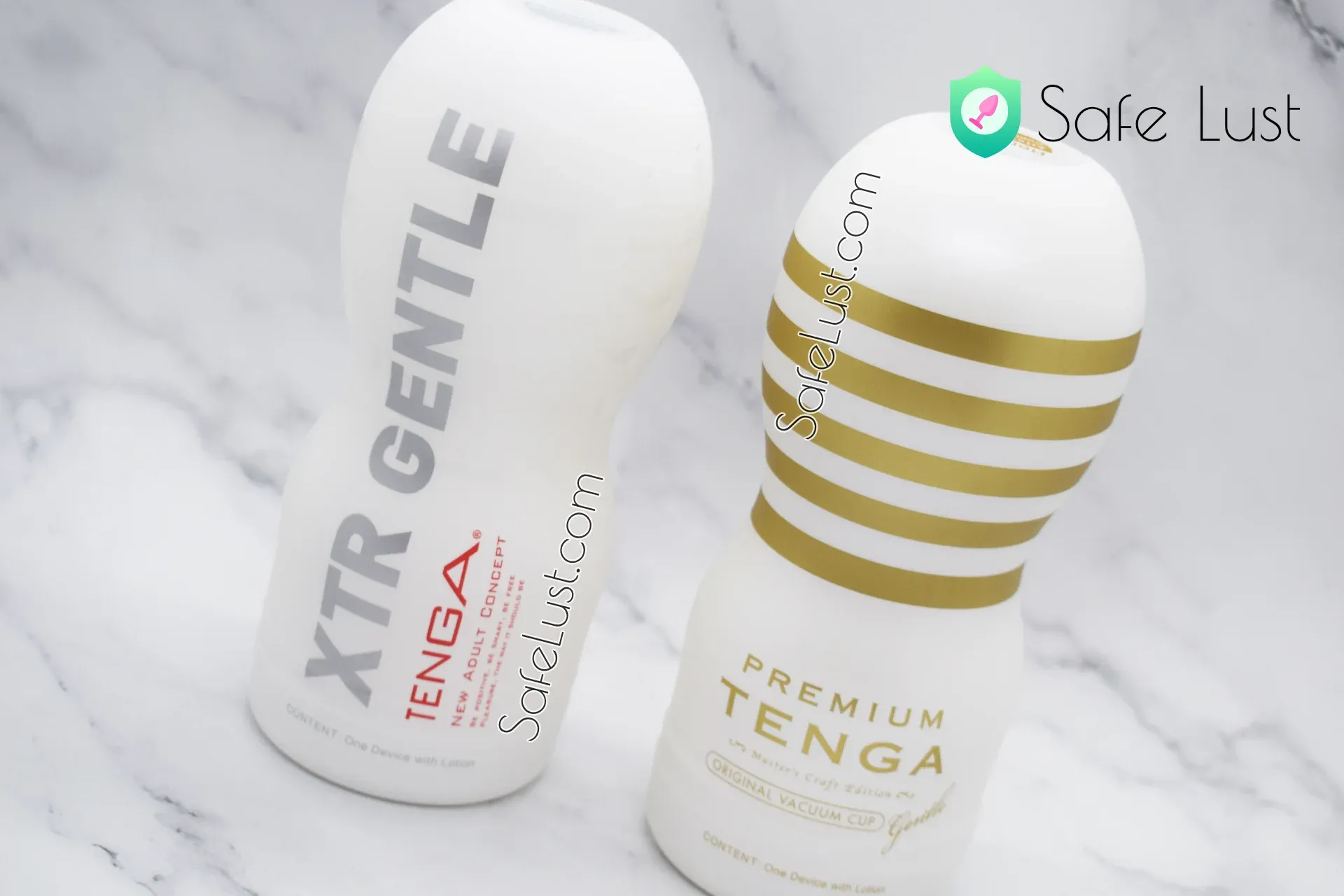 All in all, the XTR Gentle CUP truly delivers an ultra-soft experience. If you're wondering what it feels like playing with ultra-soft pillows or clouds, this toy is for you. However, with softness comes less stimulation. In terms of stimulation I clearly preferred the Premium Gentle CUP for its more obvious textures and stronger suction.
The XTR Gentle CUP is less tight, so if you're very well-endowed, it could be a better option for you. The Premium Gentle CUP did not feel too tight for me, it's able to fit a wide range of sizes.
If you'd like something tighter, better suited for smaller girths, the Tenga XTR Strong is sure to give you that. I'll post its review very soon!
I would still recommend the XTR Gentle CUP if you're looking for a different experience. It was fun getting to experience such a soft masturbator – although I personally wouldn't keep on buying it, it's definitely fun especially if it's your first few times experiencing it.
Who is it not for?
If you're looking for strong stimulation, strong suction, this is not your CUP of tea. If you don't want to add lube yourself to the toy during use, it's better to go for the Premium CUPs instead which offer much better lubrication.
Should you get the Premium Gentle CUP?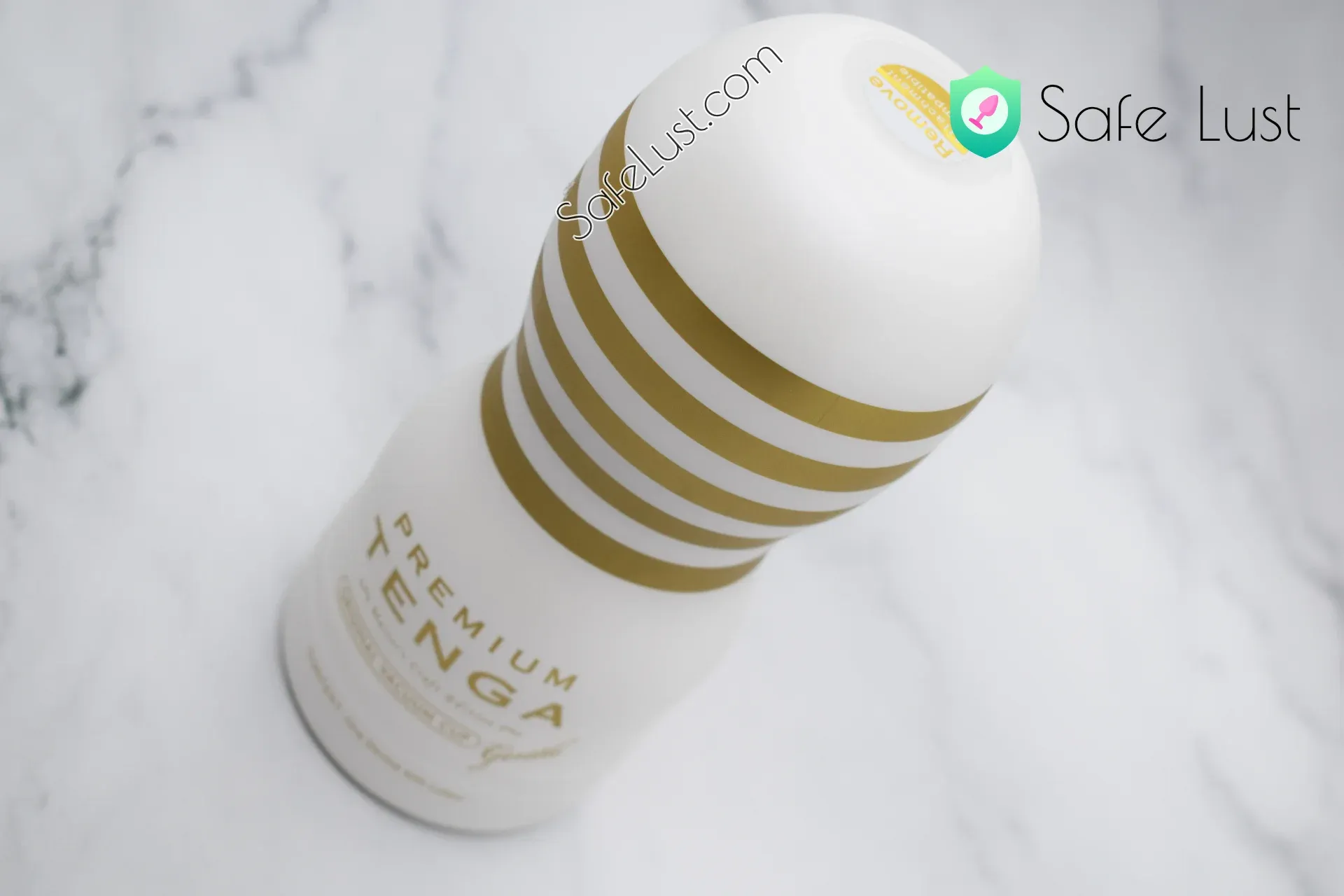 Strong stimulations, a tighter fit, strong suctions, while still lasting longer than the Premium Original CUPs? If that's what you're looking for, the Premium Gentle CUP is your match made in heaven.
While the Premium Gentle CUP is gentler than the Premium Original, I wouldn't call it super gentle, it is still very stimulating. The Premium Gentle CUP is a tighter fit than the XTR Gentle, but it never felt too tight for me, even though Fleshlights often feel too tight for me!
Next to that, this CUP has top of the line convenience – the lubrication dispenser works great and you won't find yourself wanting to add more lube. This is the true all-in-one CUP, amazing stimulation while not going over-the-top!
Who is it not for?
If you want the most intense sensations, consider the original or XTR Strong CUPs instead.
Alternatives
If you've missed it, check out the Tenga Original & Premium Original CUP reviews. These are great for more intense, firm sensations.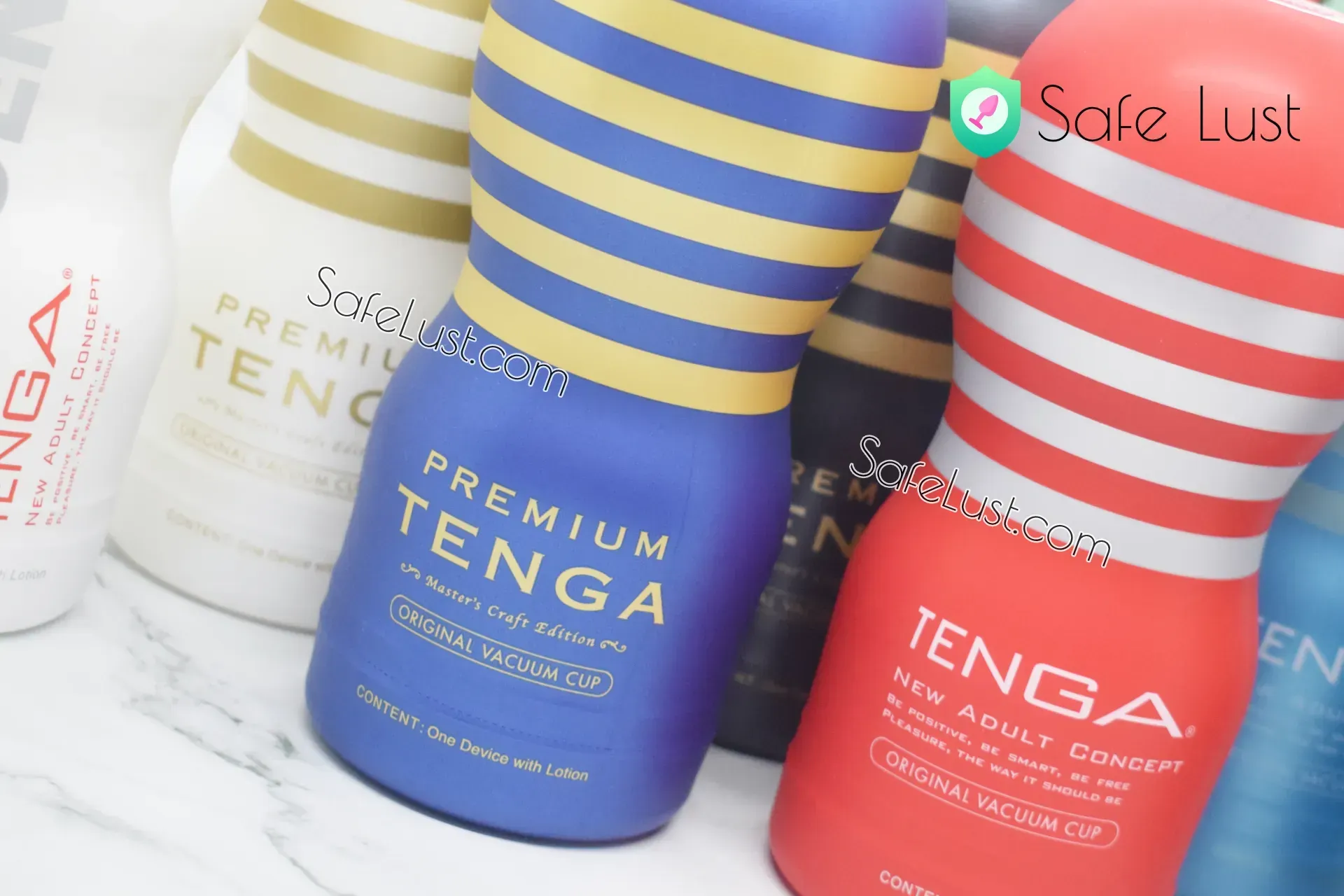 Interested in re-usable Tenga toys instead? Check out the Tenga 3D Spiral and Spinner series – great alternatives.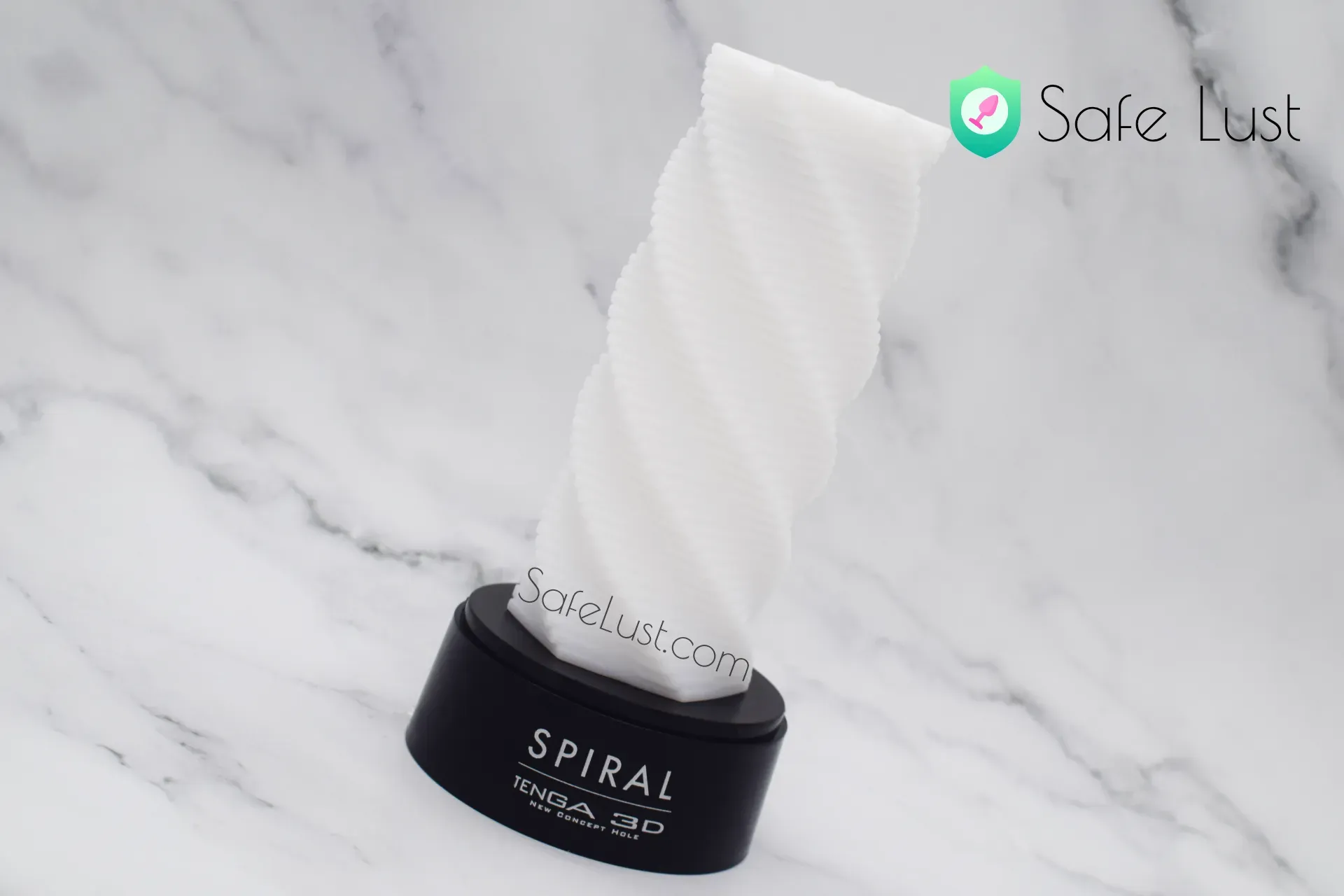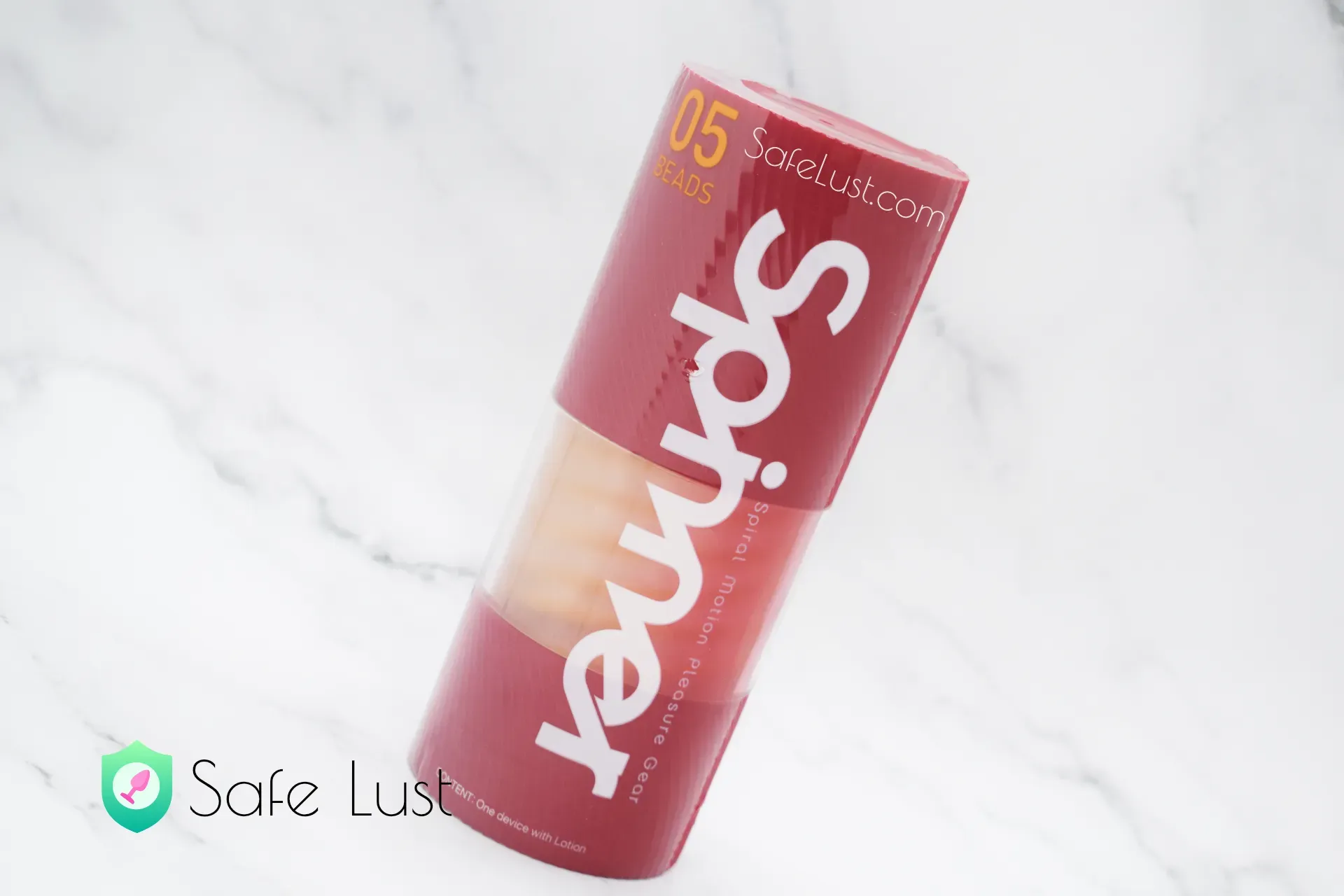 Looking for realistic orifices instead? Fleshlight uses real adult star molds to make their orifices.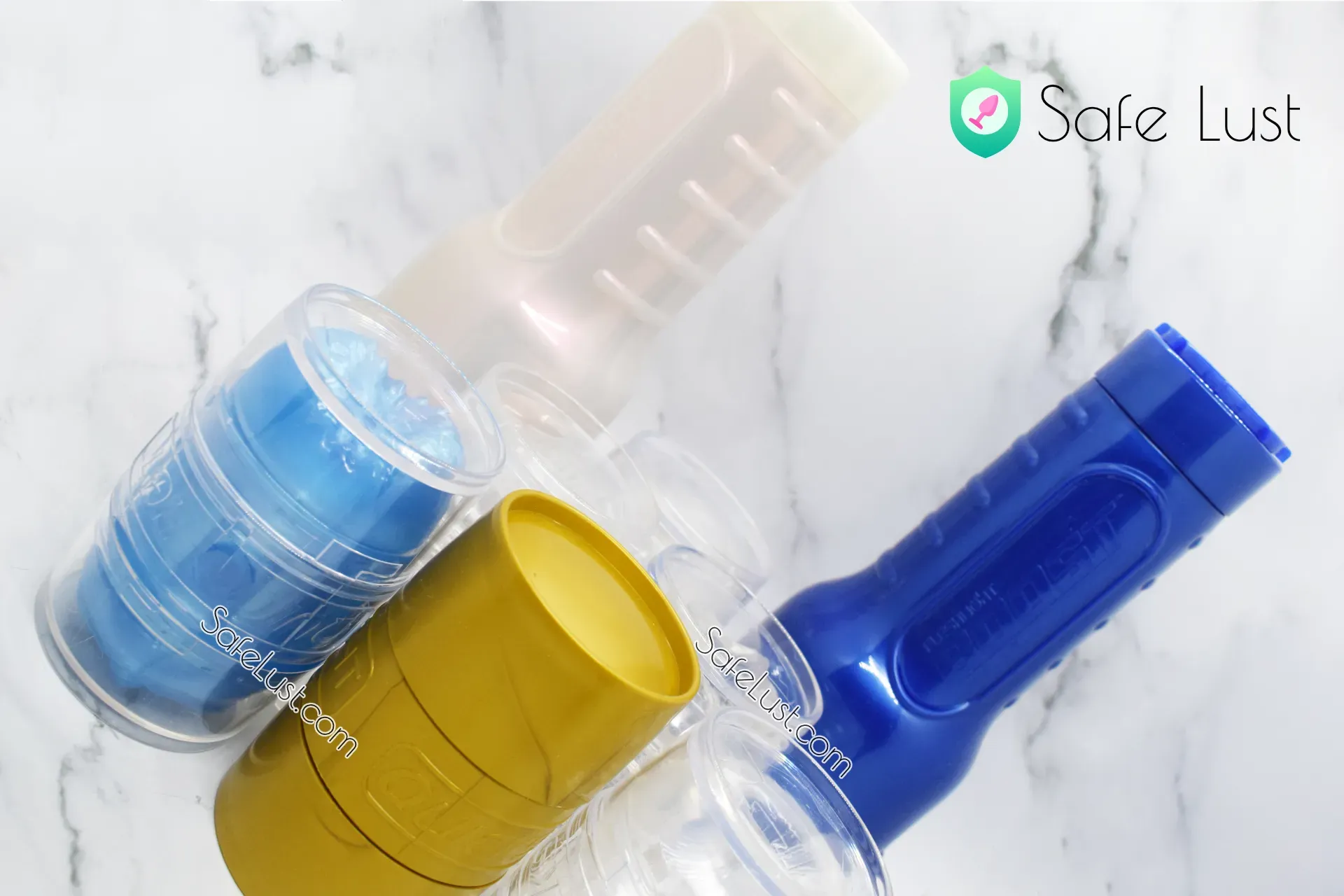 Pricing
You can buy the Tenga XTR Gentle Vacuum CUP for 11USD/13EUR from Tenga.
The Tenga Premium Gentle Vacuum CUP comes at 12USD/16EUR from Tenga.
In my opinion, the slight price difference makes the Premium Gentle worth it, unless you're specifically looking for a softer clouds/pillows feeling with a wider entry, then the XTR Gentle is great.
Summary
Tenga XTR Gentle Vacuum CUP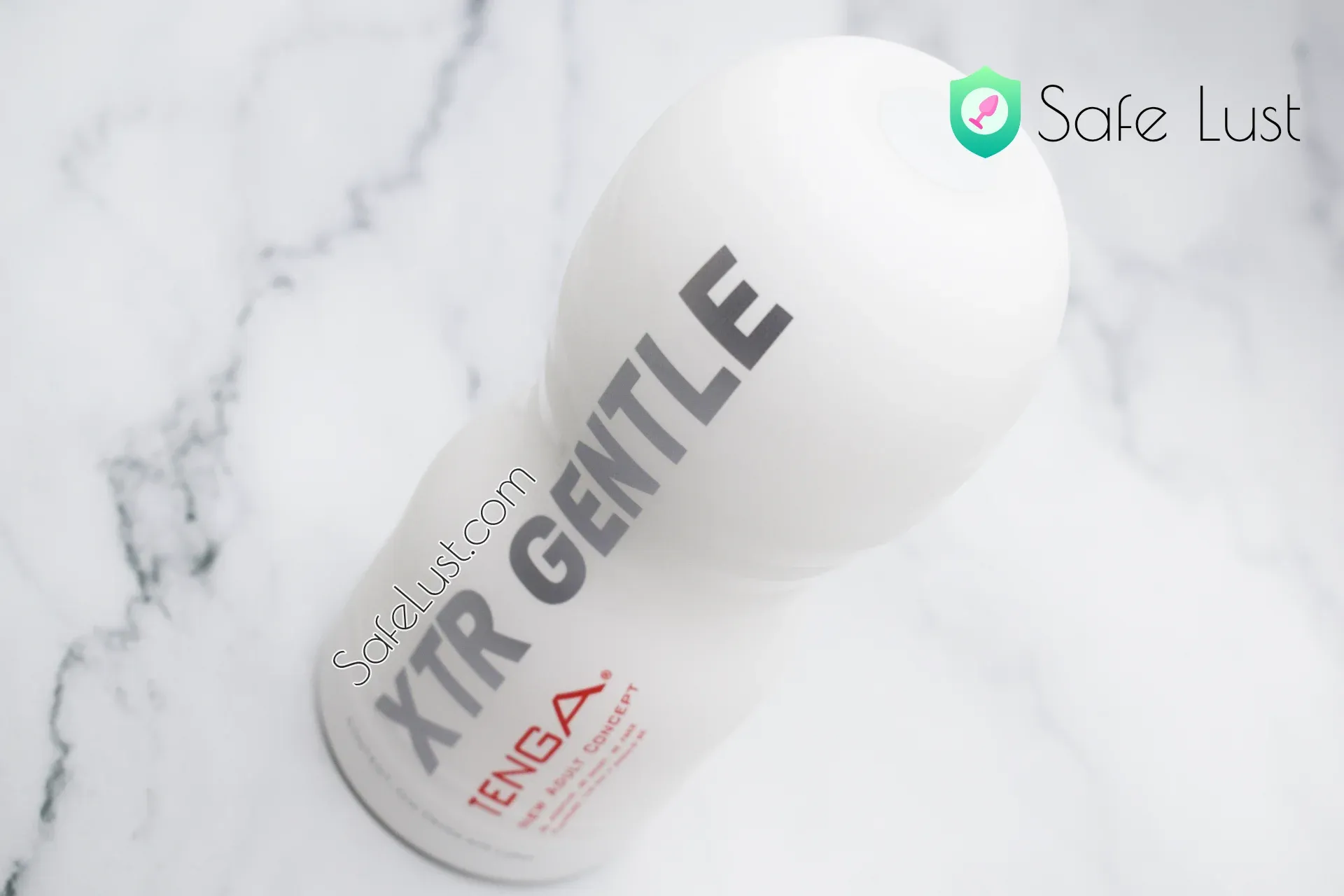 Tenga Premium Gentle Vacuum CUP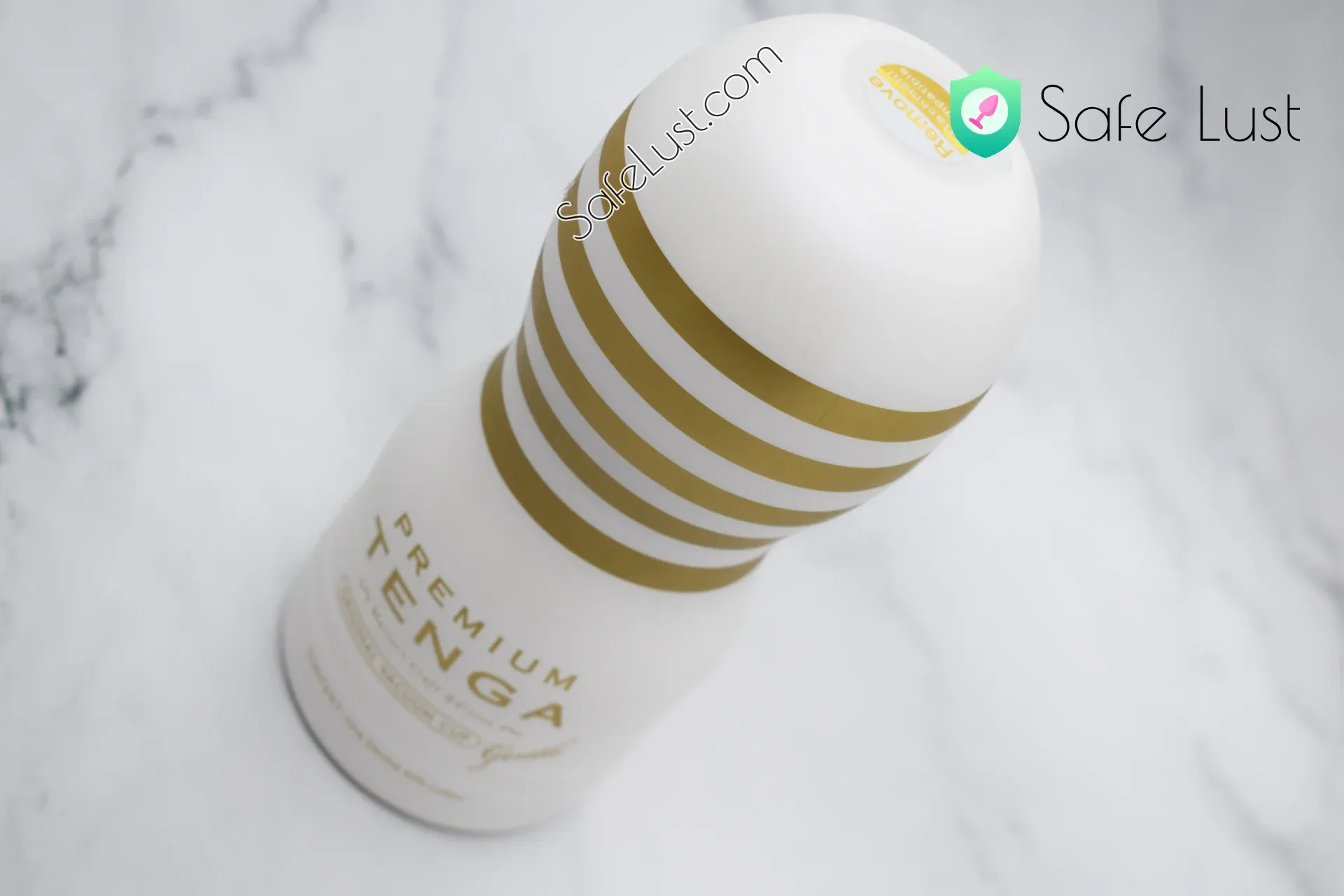 This article contains affiliate links which help me run Safe Lust. These links support me at no extra cost to you. My policy is 100% strictly honest reviews.
🚀 Never miss new toys 🚀
Sex Toy Reviews straight to your inbox
By subscribing, you agree to the Terms to receive Safe Lust promotional and marketing emails.

No spam. Unsubscribe anytime.