Strap-On-Me Hybrid Dildo Plug - Balls Review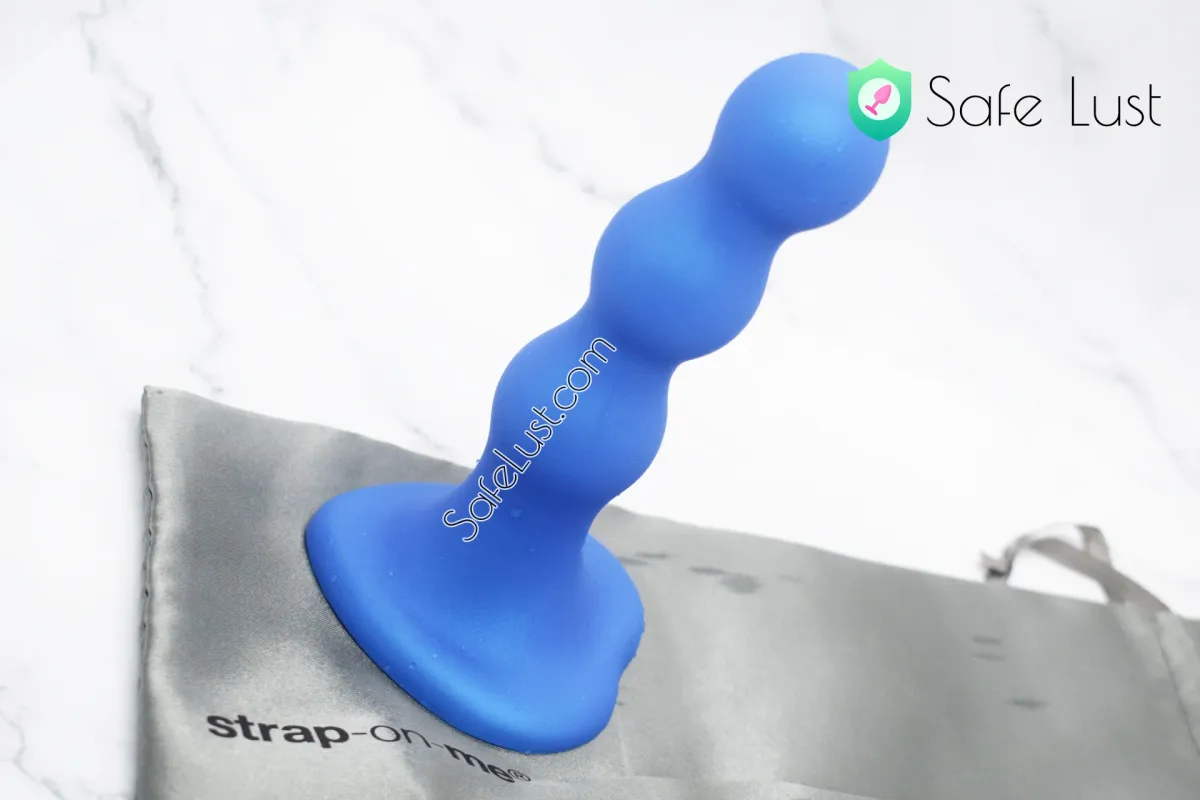 A popping challenge.
As you might know, I'm a big fan of Strap-On-Me toys. When they released this new Hybrid Dildo plug collection, I just had to get the full collection!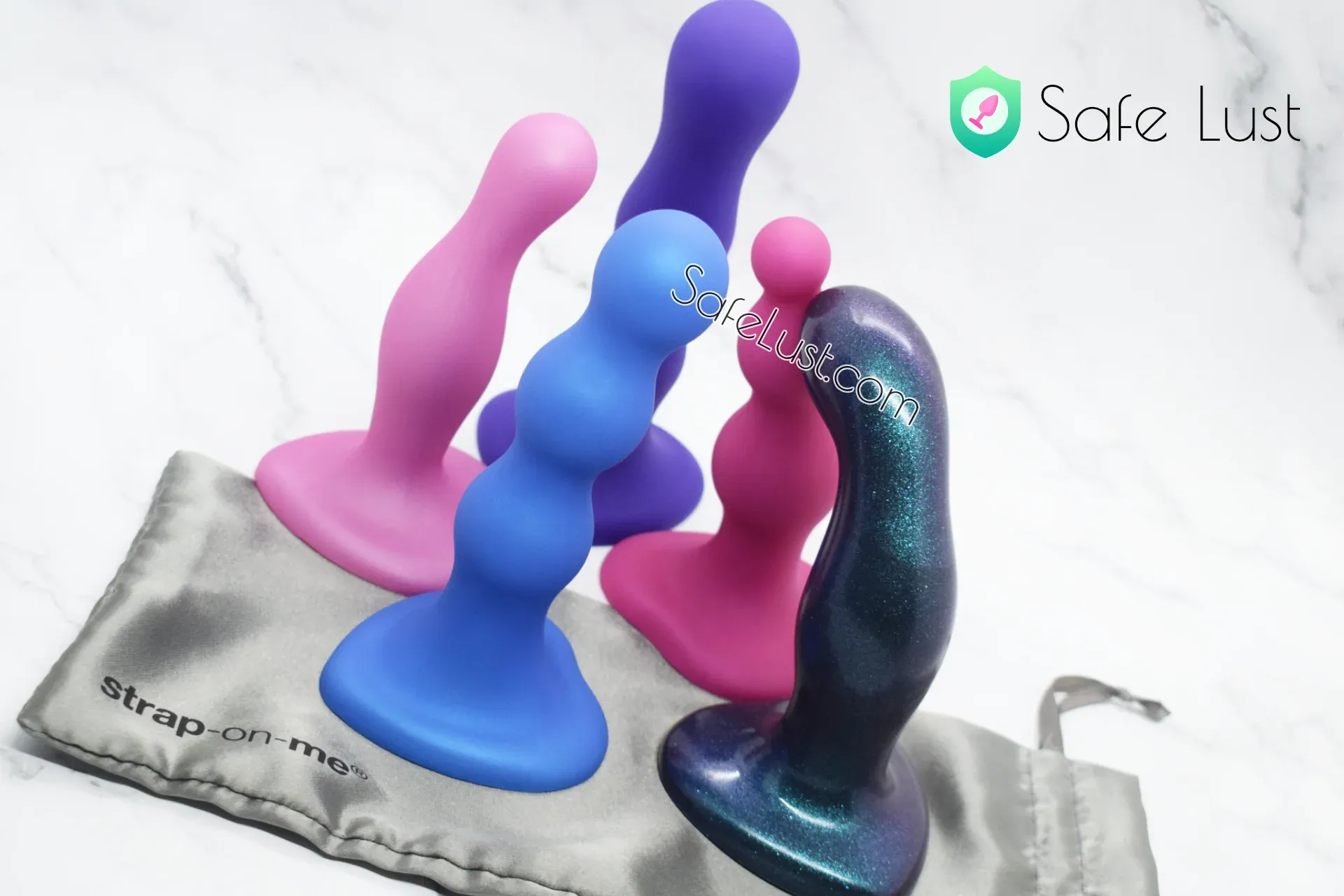 Here's the previously reviewed toys from this collection: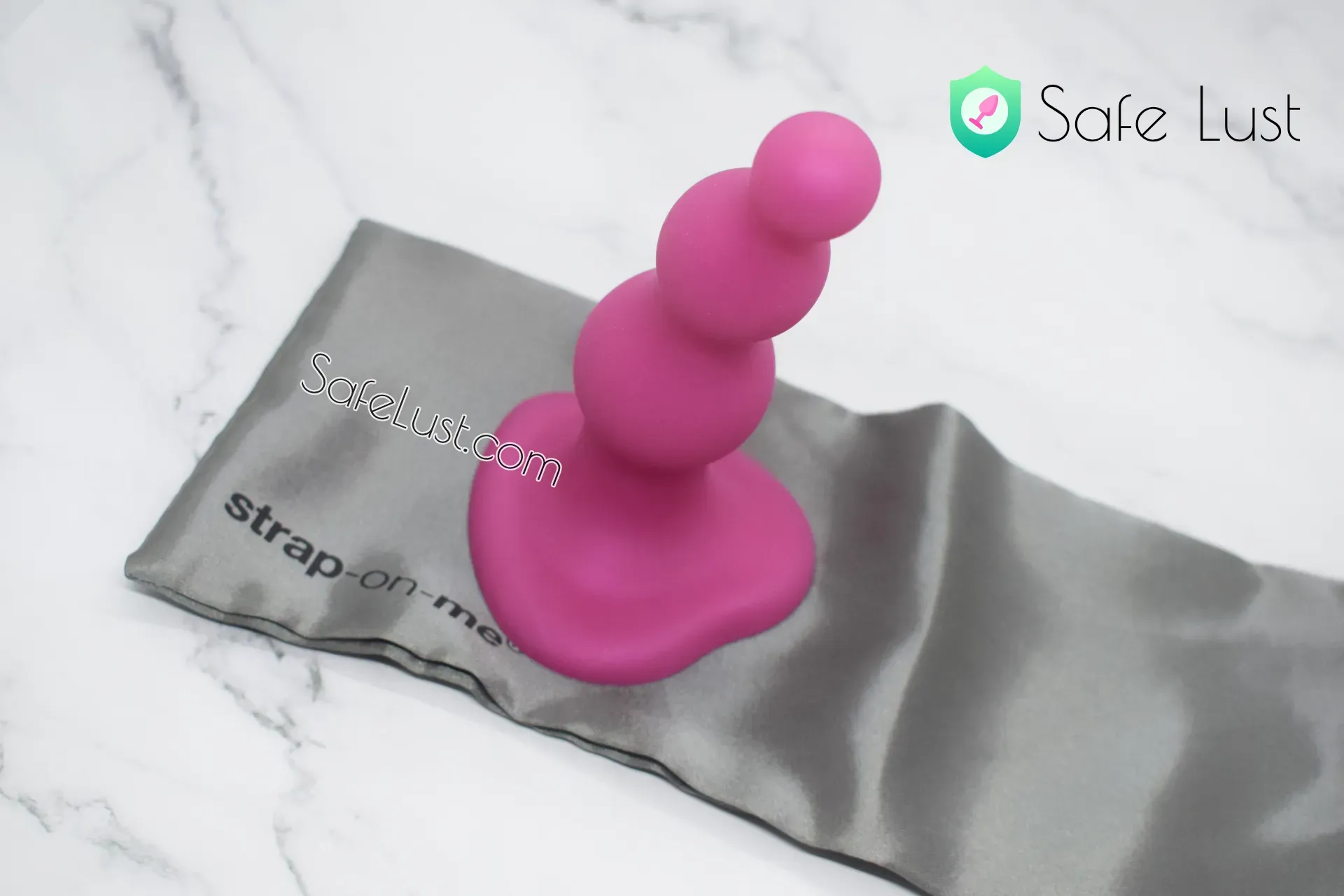 The Hybrid Dildo Plug collection toys are meant to be used both as a dildo or as a butt plug. In practice, this is however not always true. Although the Dildo Plug Beads felt great 😌, it did not stay put 🫣. Let's see if the Dildo Plug Balls performs better as a plug!
Packaging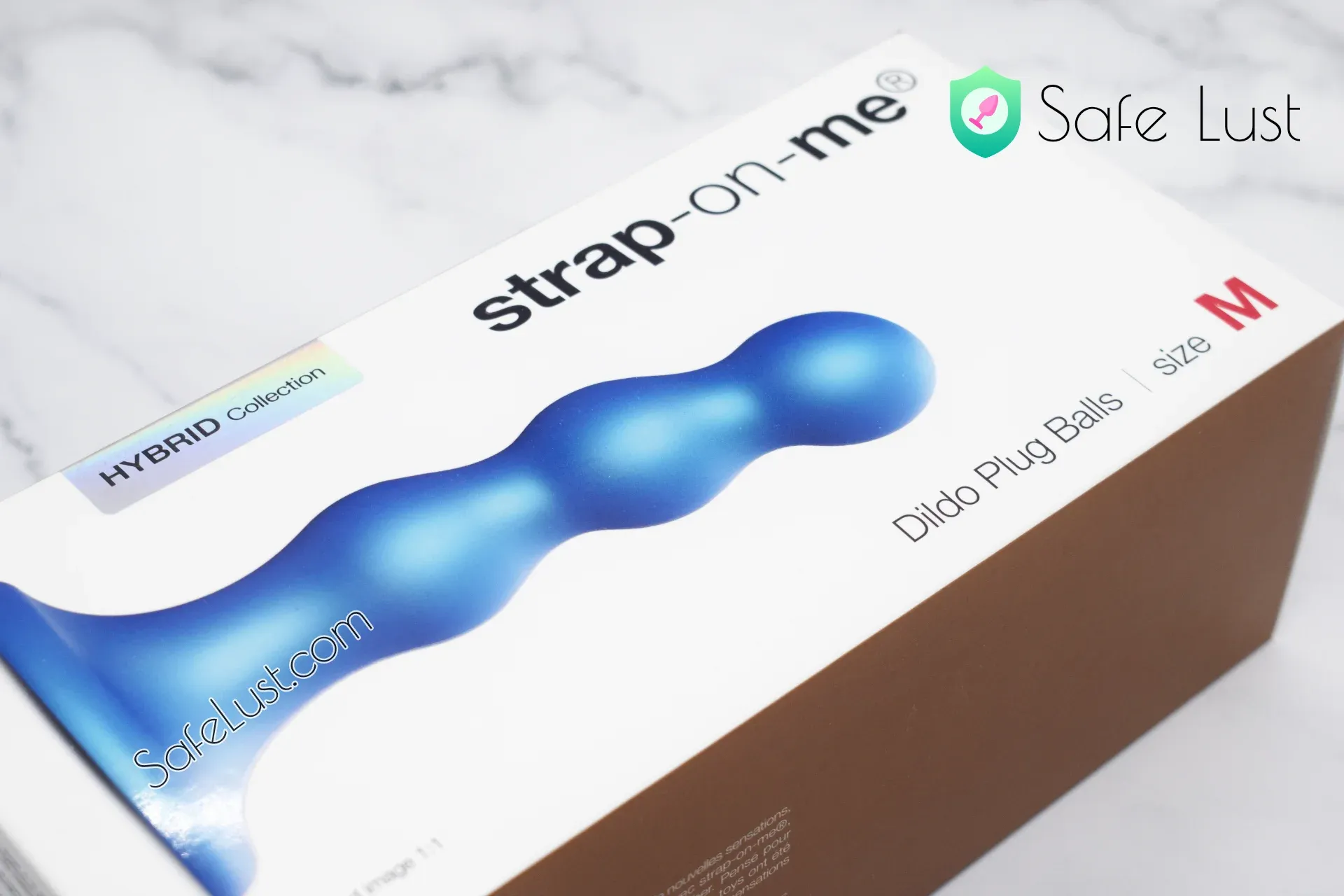 Just like the other Hybrid collection toys, it comes in the typical fancy Strap-On-Me box. I'd love to see more eco-friendly, minimal packaging.
While the outside box looks amazing, I don't like the inside plastic mold. It is large and difficult to dispose of. I don't need it to make dildo-shaped ice-cubes 😆.
Contents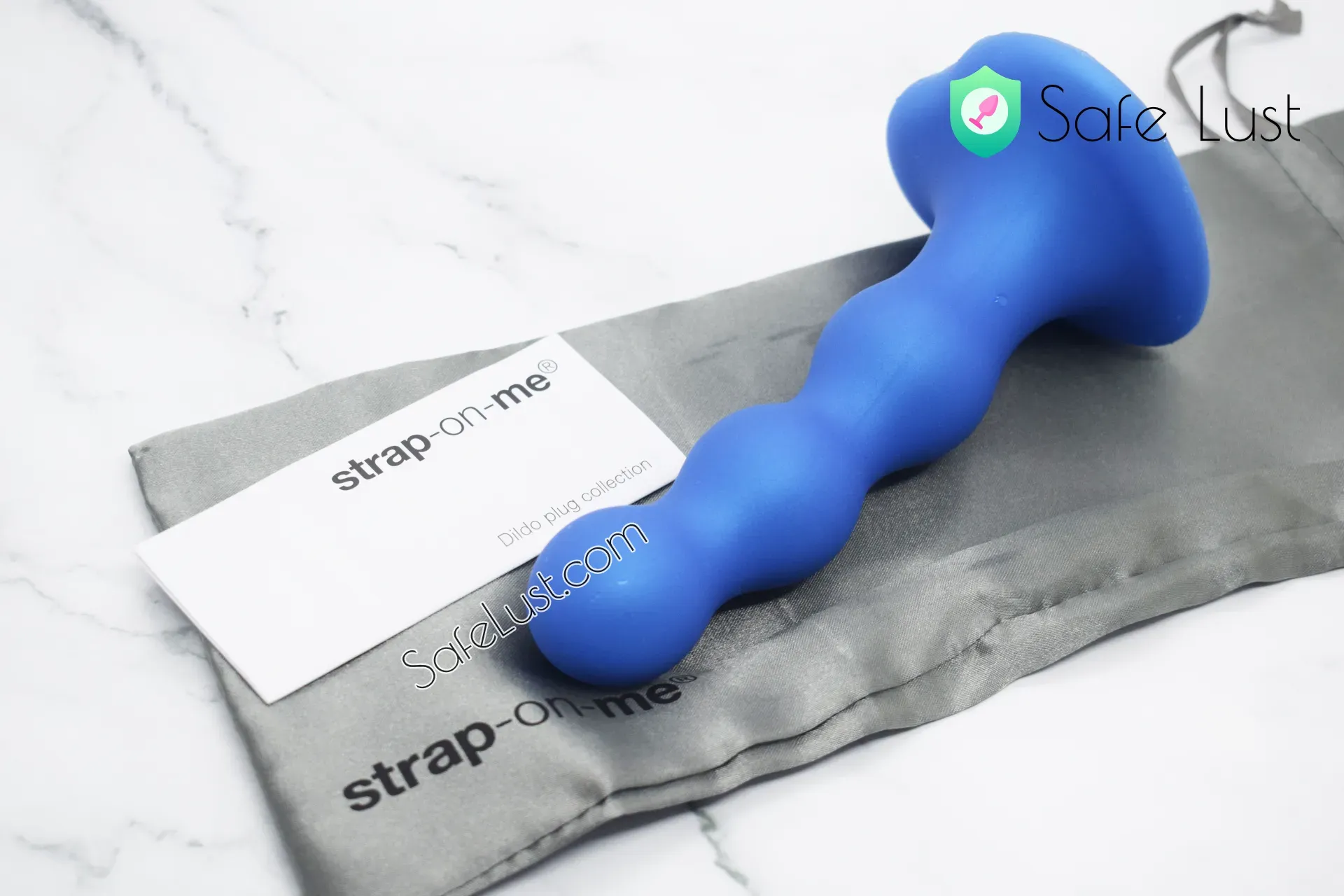 So what's inside the box? You'll get:
The dildo plug balls itself
A beautiful Strap-On-Me storage pouch
An instruction booklet
Size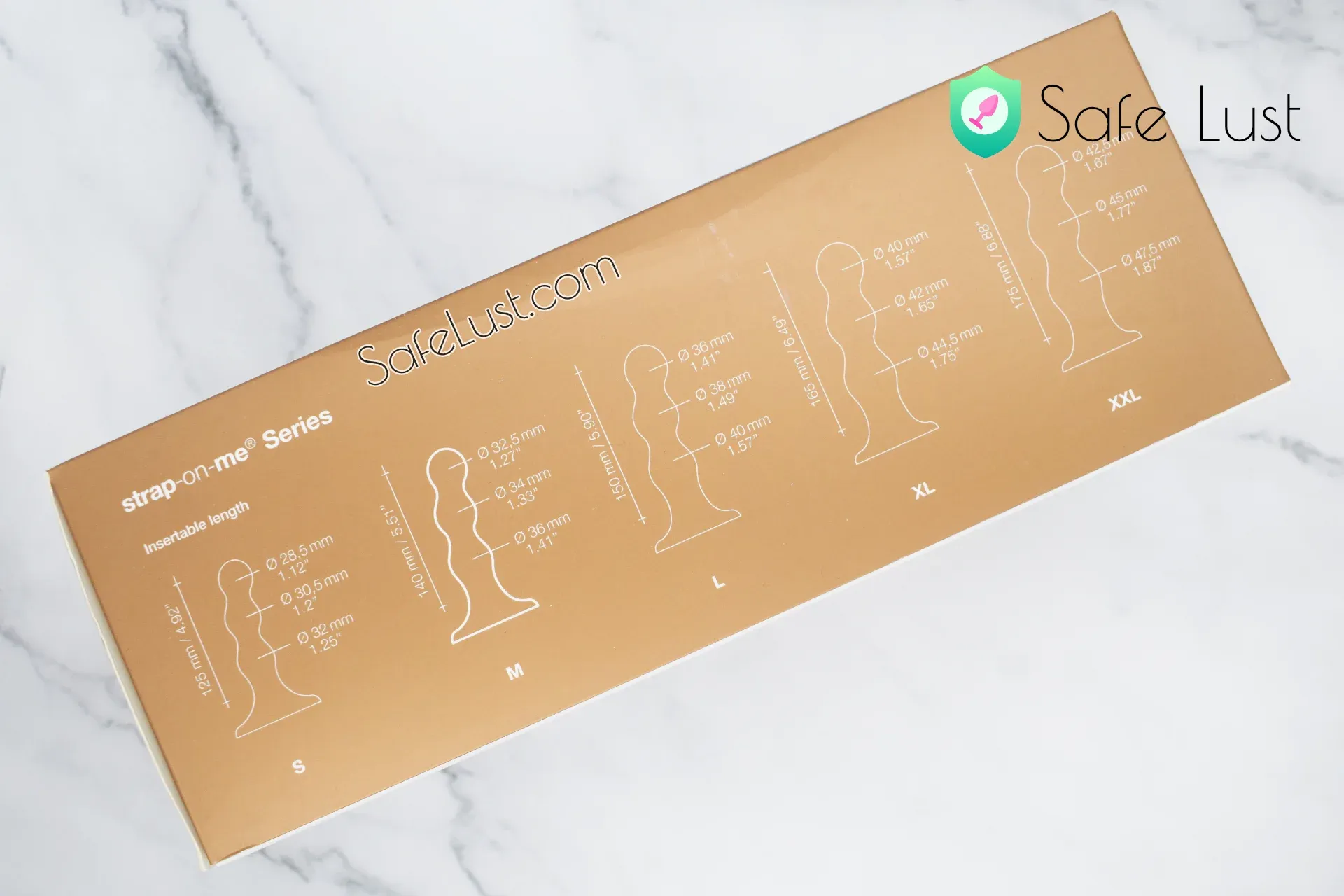 Strap-On-Me did a great job at making a flexible size range. The smallest toy starts at a max diameter of 1.25"/32mm which can be a challenge while still being very acceptable for starting out.
The XXL is huge with a max diameter of 1.87"/47.5mm, well, at least for me that is huge! Great if you're looking for a large stretch.
The three balls all have a similar size, with the deepest ball being the largest, but not by much. The last ball does feel more challenging to get in, but it's nothing compared to the challenge of the Dildo Plug Beads 😳.
With this size range, you'll be sure to find something that pleases you, unless you're into extreme toys.
Which size should you get?
While I have used 1.5"/40mm diameter toys before, I wanted a smoother experience, a toy that you could easily thrust. If you're planning to use it with a strap-on with a partner, get a size that you're comfortable with – that makes the experience so much better.
That's why I got the medium size, which is great for intermediate play.
I was surprised when I touched the Dildo Plug Balls for the first time! The material is actually quite soft while being firm enough 😎. While not as soft as the Dual-Density Dildos, it comes quite close. I love slightly softer toys, so this is just perfect, especially if you're going to be using it as a strap-on for pegging or more.
I lubed up the Balls dildo plug and was ready to go. Getting the first bead in takes a bit of patience since it is not very tapered or gradual, unlike the Dildo Plug Beads. After some teasing, it pops nicely into place.
The struggle is not its diameter, but its length
The second ball was a similar challenge, although easier to get in than the first ball. The third ball was the trickiest. It's not only the largest but it's also the deepest. I didn't struggle too much with its diameter, but more with its length of 5.5"/140mm.
Getting it fully inserted did cause some less comfortable poking 🫣. That's totally fine when you use it as a strap-on. With a strap-on, it's even better to have a longer toy, which makes it easier for your partner to take control.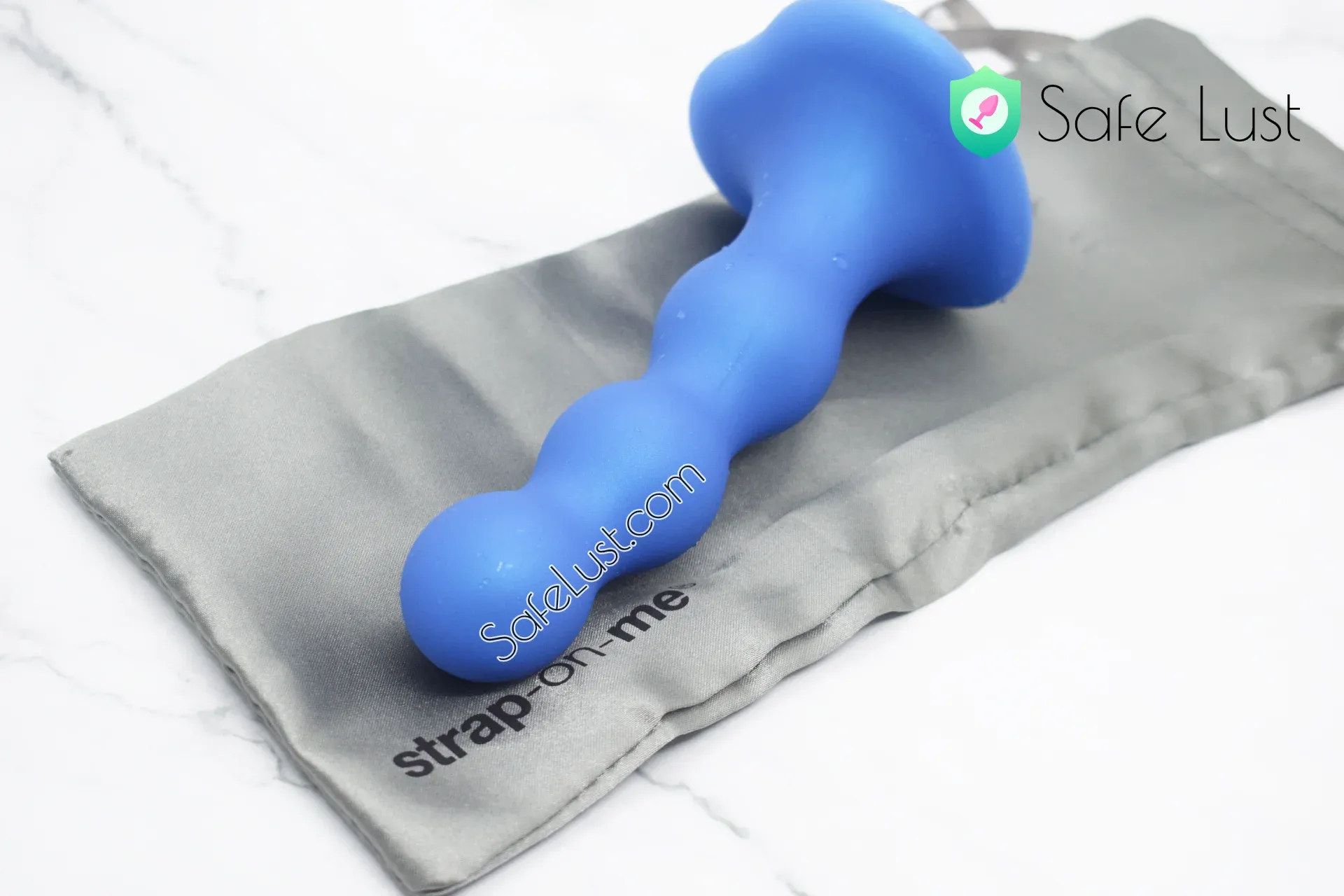 As a plug, you don't want it too deep
However, when using it as a plug, you don't want it to enter too deep. Plugs can be enjoyed while walking around, while this one cannot. Walking around with such a length is not comfortable, and getting the plug to stay in is another challenge with this shape.
A nice continuous stretching sensation
It's still an amazing toy, as long as you don't expect to use it as a real butt plug out and about or for long-term wear. The balls were super enjoyable during thrusting. With enough lube, the balls easily slide in making for a nice continuous stretching sensation.
The Dildo Plug Balls did not give me prostate stimulation, unlike the Dildo Plug Beads. I still enjoyed the anal sensations. Having less prostate pleasure did mean I could last longer in my sessions, which could be an advantage if you're using it as a strap-on 😏!
With the three balls having a more even size, this Dildo Plug Balls feels much more suitable for strap-on play than the previously reviewed Dildo Plug Beads.
While I can confidently say it is a great dildo ✅, I can't say it is a real butt plug... The 'hybrid dildo plug' name of this line-up sets you up with wrong expectations 😕.
Long-Term Wear
I didn't succeed in having the plug stay in place. It might work with some tight underwear or a thong, then again, a fair amount of force is required to keep it in. Not only that, the plug is too long to really enjoy it as a plug.
Due to this, I can't recommend it for long-term wear.
Double Dildo Play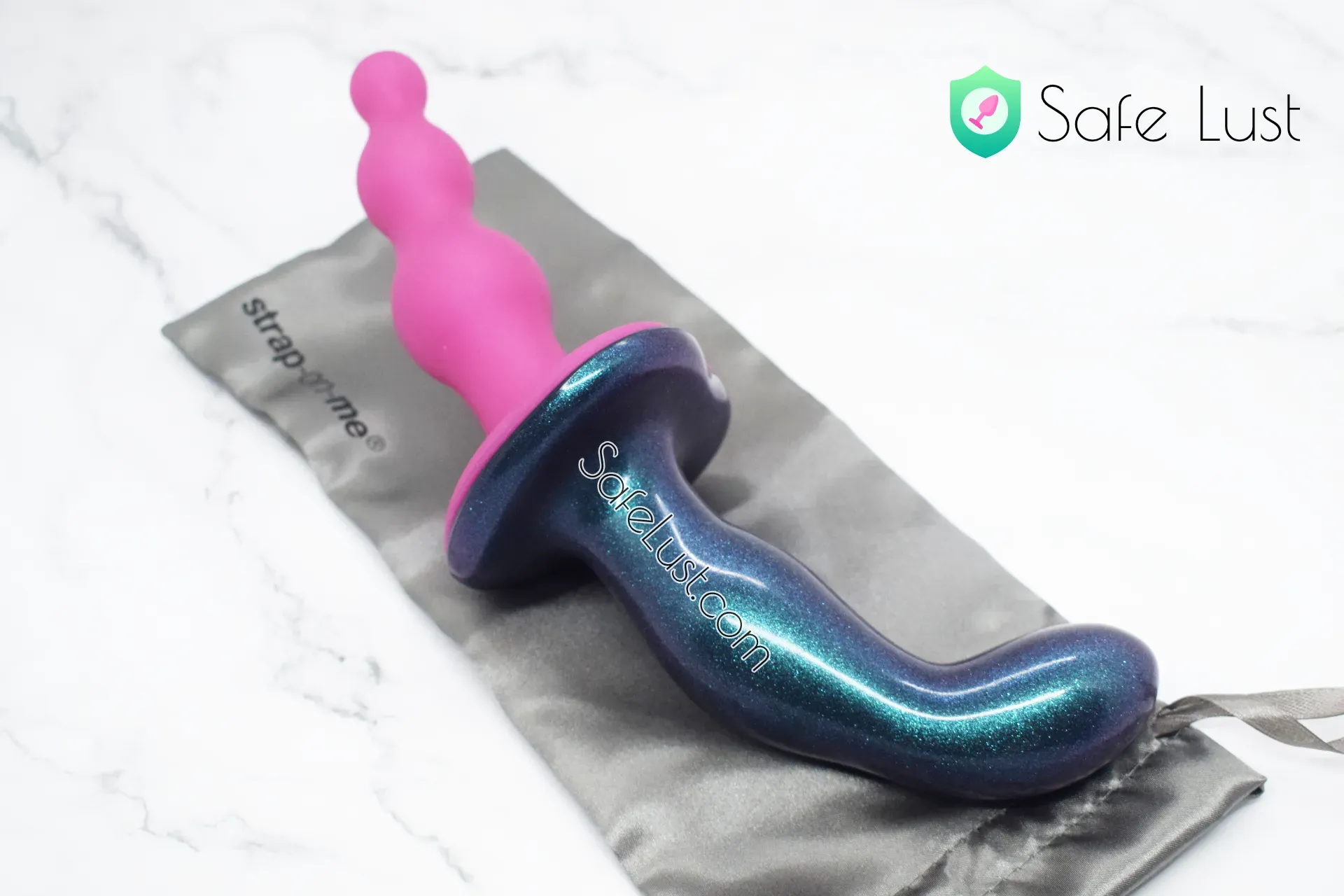 In my first review of the hybrid dildo plugs I found out you can suction two Hybrid dildo plugs together. Their suction cup base is incredibly strong, once linked, they won't go anywhere.
That's an amazing feature as you can customize your own double dildo, and choose what you get on which end 🔥!
Material and Texture
It is made from 100% silicone which is largely considered body-safe. Since silicone is non-porous it is very hygienic and super easy to clean.
Want to learn more about sex toy materials? Check out my article on sex toys safety: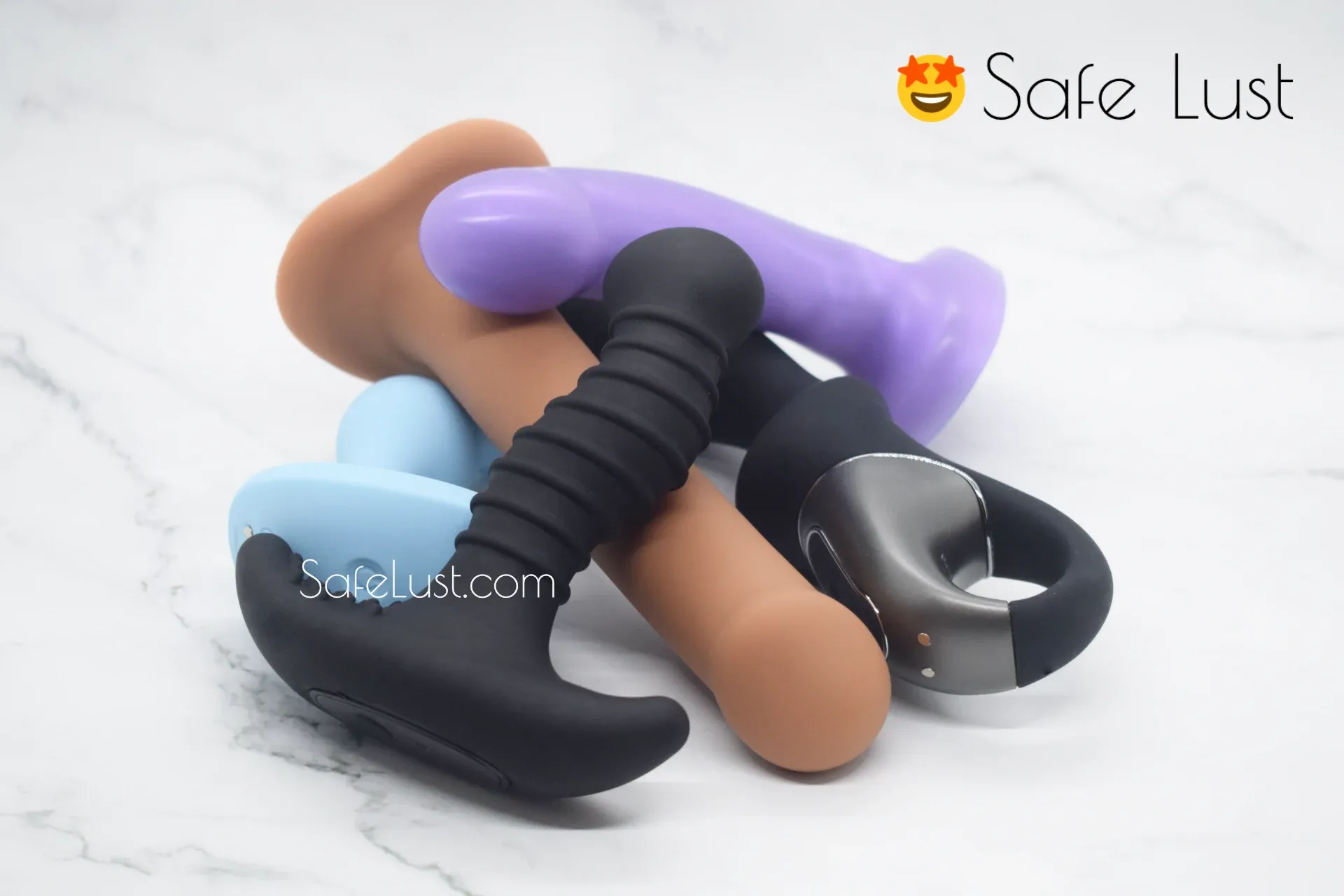 Cleaning & Maintenance
Warm water and mild soap is all you'll need to clean it up. Give it a good rinse, towel-dry and you're ready to go.
Should you get it?
The Dildo Plug Balls not only looks awesome, it is amazing! When used as a dildo or strap-on, it has so much potential with its softness, great shape, and super strong suction cup.
It feels high quality. If you're looking for a beaded toy that you can use as a dildo or strap-on, this is it. Just know that inserting it fully will be a challenge, and don't expect it to be a butt plug.
Who is it not for?
If you're expecting this toy to be a butt plug, you'll be better off looking for alternatives. It doesn't stay put and with its longer length it is difficult to fully insert.
Regarding prostate pleasure, your mileage may vary, but I did not experience much prostate pressure with the Dildo Plug Balls.
Alternatives
If you're just starting out, the Tantus Ripple small is a great alternative that is not too challenging while still offering a nice beaded experience: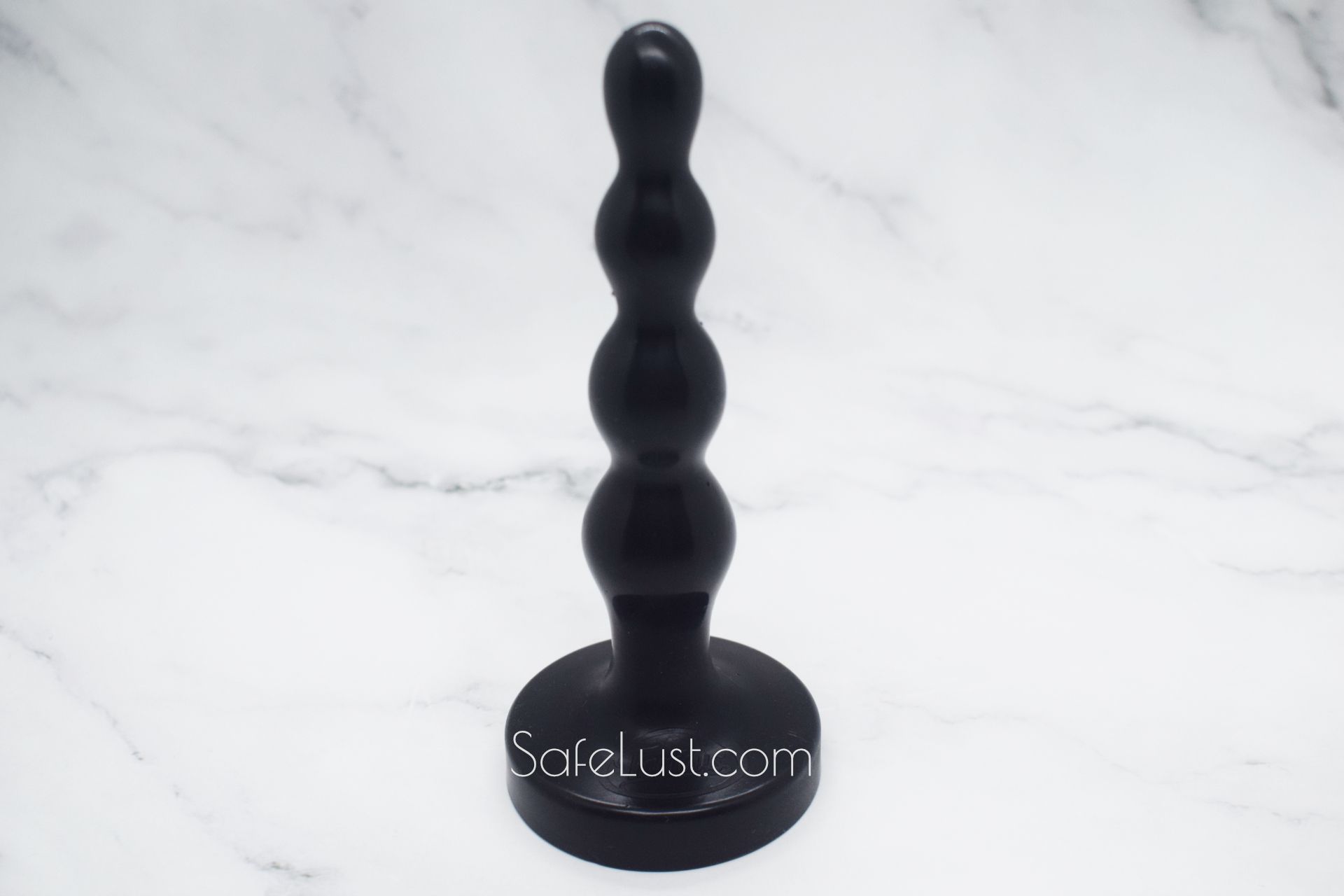 If you're looking for a more spicy experience, check out this beaded thumping butt plug: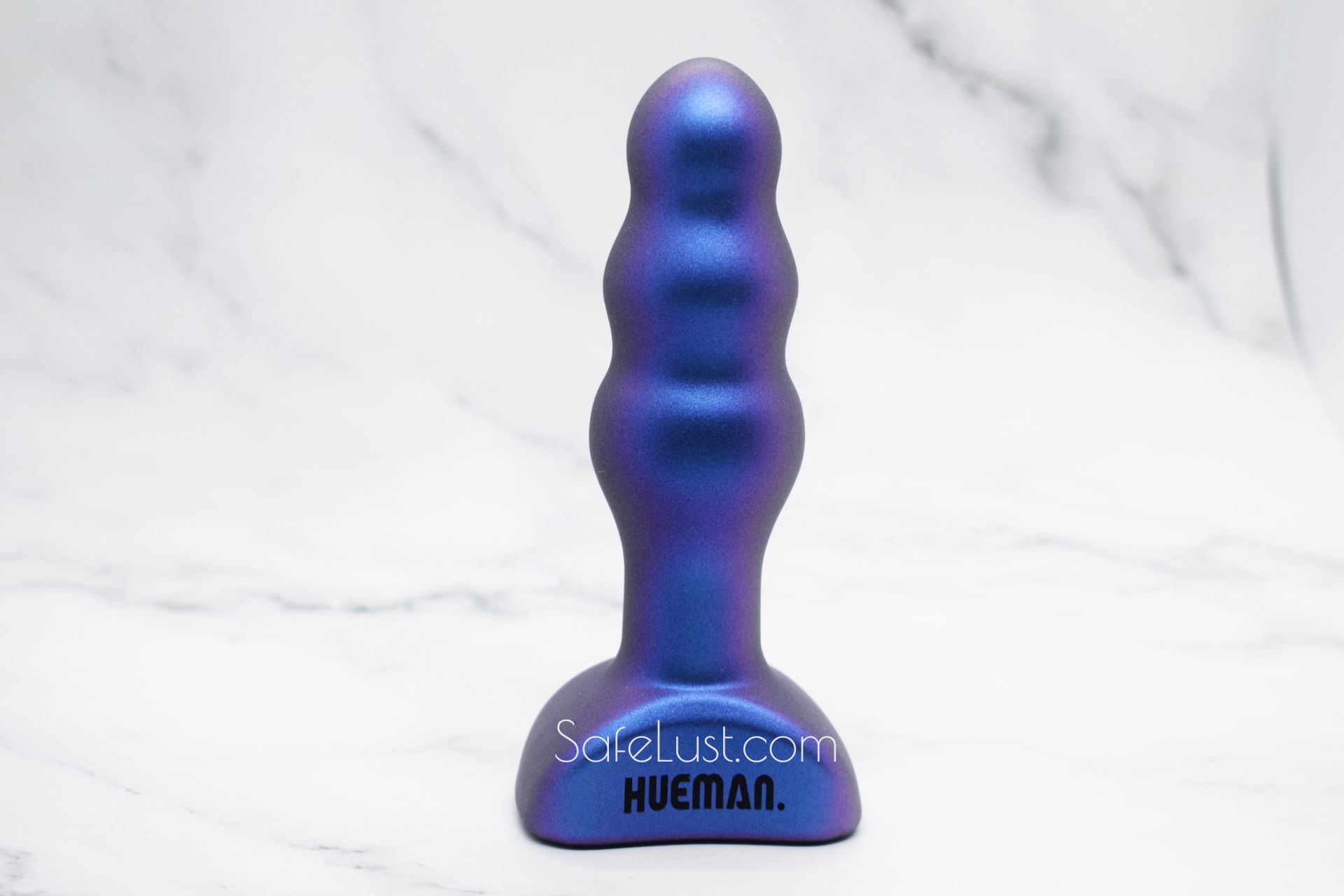 Just looking for a solid strap-on experience instead? The dual-density silicone dildos from Strap-On-Me are unbeatable for a smooth experience.
Pricing
You can get the Hybrid Balls Dildo Plug from 45USD/40EUR.
If you're patient enough, you could likely get it during one of the next Strap-On-Me seasonal sales.
Summary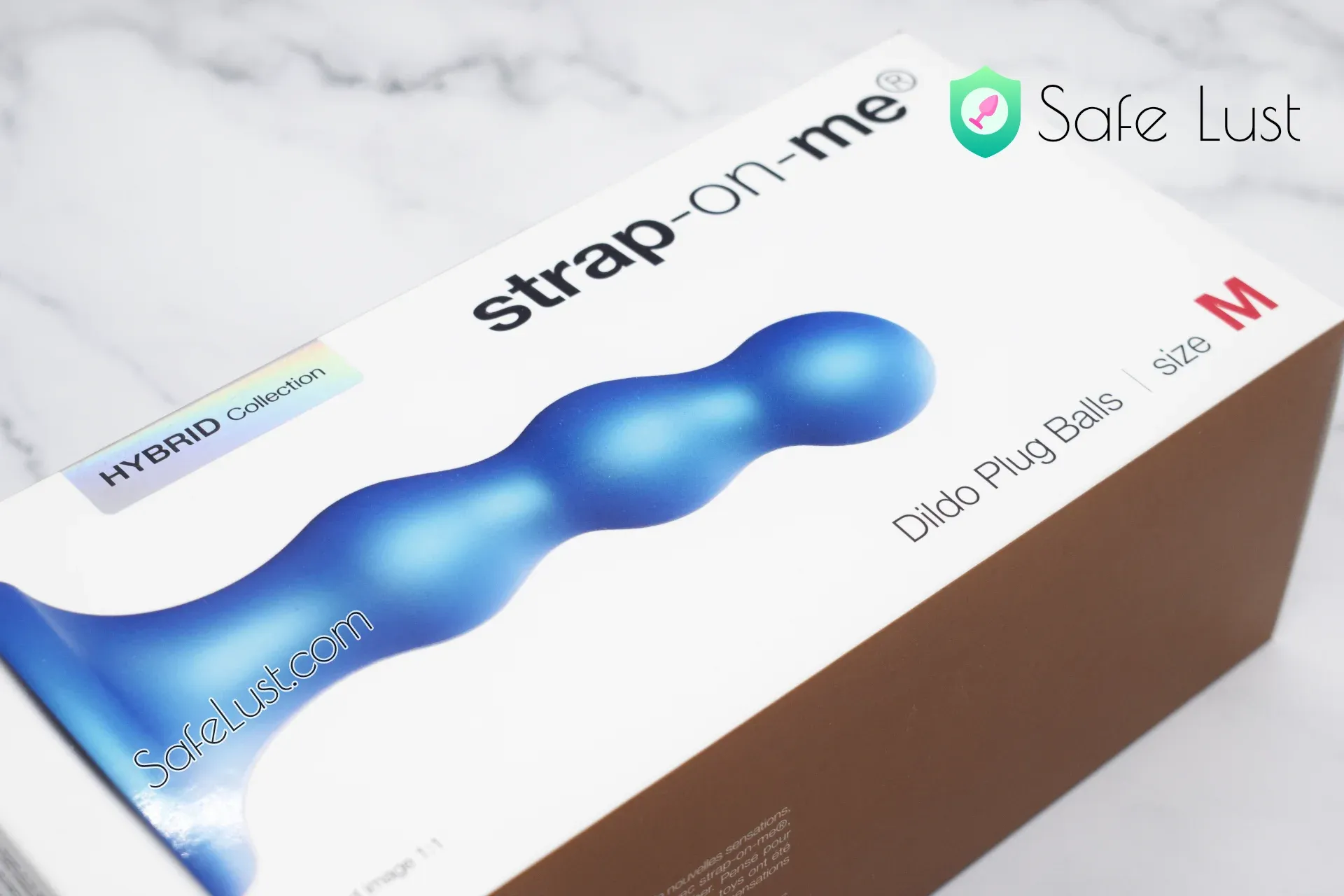 While the Strap-On-Me Dildo Plug Balls isn't really a butt plug, it is amazing for strap-on and dildo play. It's easy to recommend if you're into this balls, evenly-beaded shape.
Made from high-quality materials, strap-on-compatible, and with a strong suction cup, it's a toy that I can only recommend.
While it didn't give me prostate stimulation, it's a great option for lengthier sessions ✅.
🚀 Never miss new toys 🚀
Sex Toy Reviews straight to your inbox
By subscribing, you agree to the Terms to receive Safe Lust promotional and marketing emails.

No spam. Unsubscribe anytime.