Fun Factory Bootie Butt Plug Review
A review of the Fun Factory Bootie Plug -- a butt plug that has been long praised as being the perfect shape for g-/p-spot play. Let's find out if that's really the case!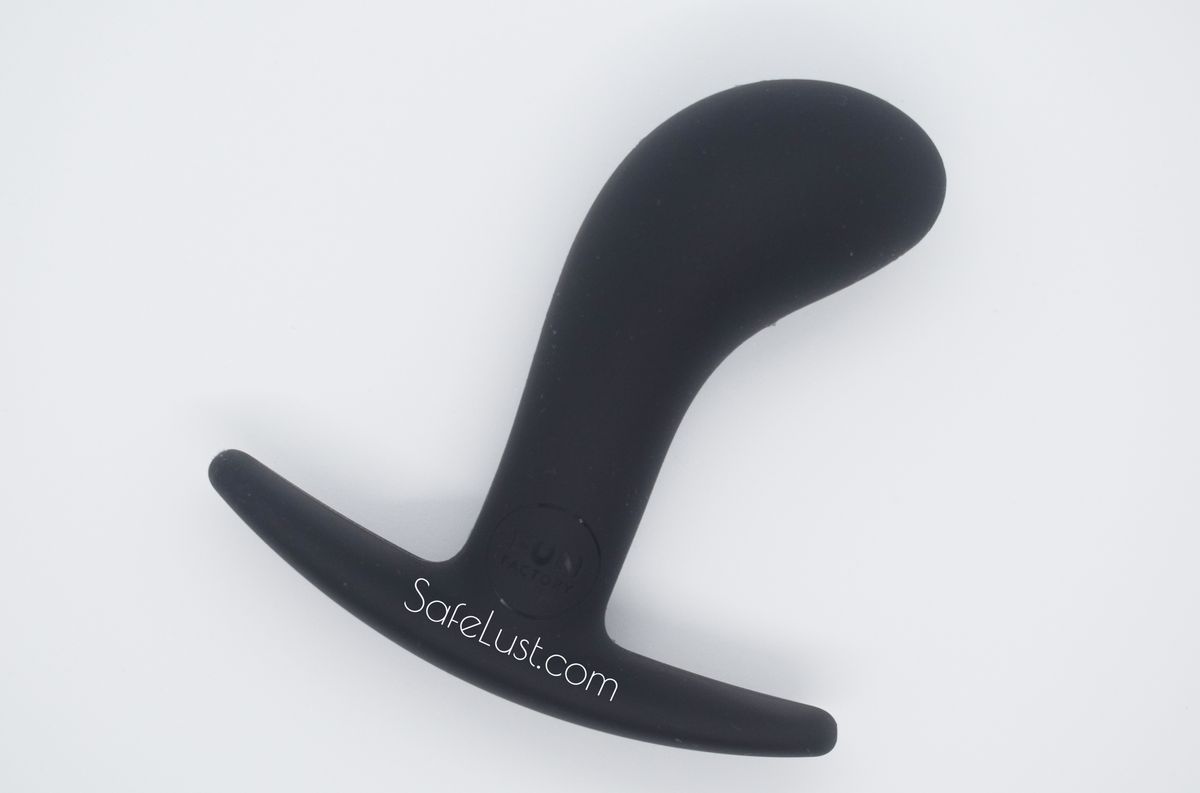 The Fun Factory Bootie Plug has been long praised as being a great shape for g-/p-spot play. With that in mind, it was time for me to try and find out whether that's true. I will be reviewing the Fun Factory Bootie Plug Medium Black.
Size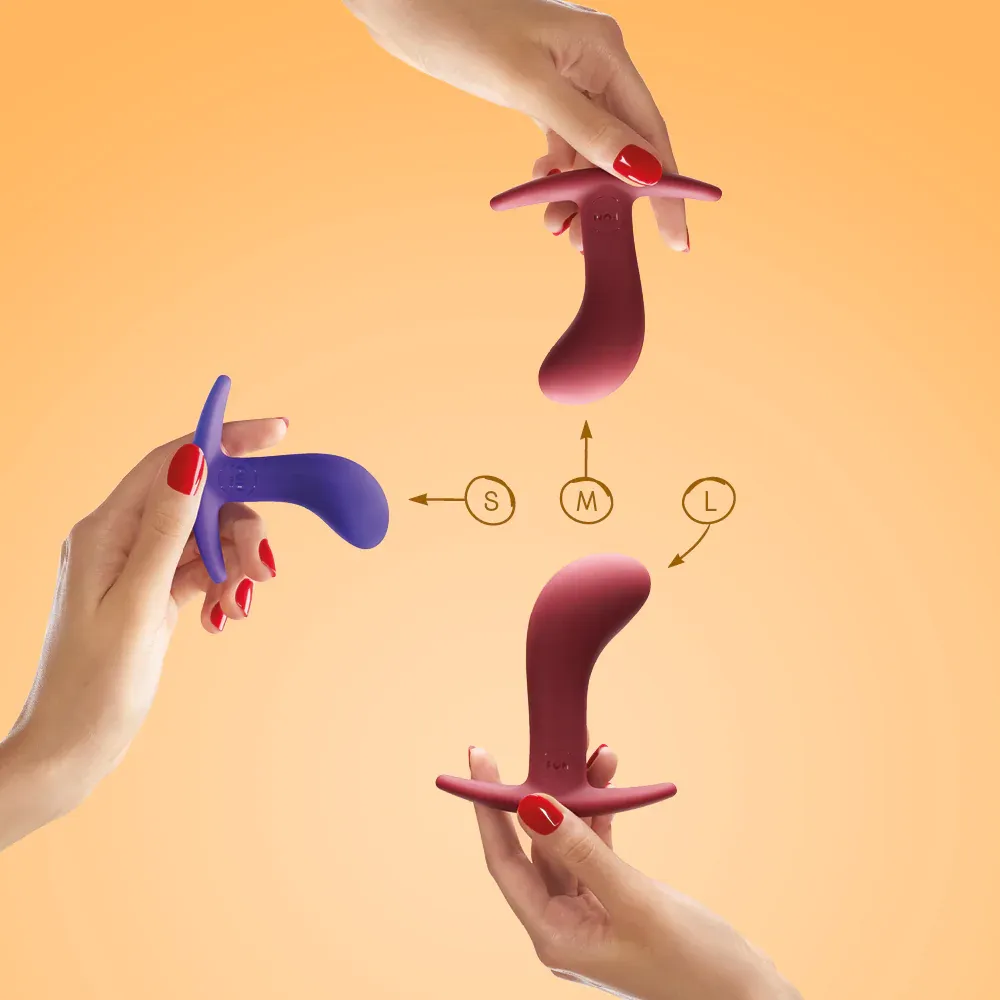 The bootie plug comes in three sizes, S, M, and L. The plug comes in good size increments, which should fit most people. The plug itself isn't that big, which makes this an easy-to-wear butt plug. The bootie plug comes in black, purple, and red colors.
Dimensions
S: 7,6 cm (2.99 inch) and Ø 1,6-2,7 cm (1.06 inch)
M: 9,3 cm (3.66 inch) and Ø 1,7-3,5 cm  (1.37 inch)
L: 11,1 cm (4.37 inch) and Ø 1,9-4,05 cm (1.59 inch)
Next to the dimensions, you should know the Fun Factory Bootie plug is quite squishy! It is softer than most silicone toys, and the M at 3.5cm/1.37inch diameter feels smaller than it actually is due to its squishiness.
The length of this toy is on the smaller side, which makes this a perfect plug to wear for longer periods of time, or just a plug you can easily wear any time you feel like it.
Weight
I am reviewing the M-sized Fun Factory Bootie Plug, weighing 69g. With every size increase, there is a big increase in weight, and the L is considerably weightier than the S or M version, weighing more than twice the weight of the  S. The 69g of the M feels moderate, and this is really part of the general purpose identity of this butt plug as we'll see further in the review.
Shape
The shape of this butt plug is very curved near the head, and that's a good thing for g- or p-spot stimulation. Upon insertion, I could immediately feel a very welcome pressure on the prostate! It seems to always hit the right spot and keeps its orientation really well.
The tip is not as flared as other butt plugs, but with the right amount of lubricant, it easily slides in thanks to its squishy silicone material. The thicker head means you will very much feel full with the presence of the plug, without it being too much.
The T-Bar Base
The T-bar base is thin and long. It allows you to easily sit without having it poke your insides. Whenever sitting, the added pressure goes straight to the right parts and feels great! If you are into double penetration, do note that T-Bar bases can get in the way.
I was afraid that the T-Bar would be too flimsy and wouldn't properly secure the plug to avoid getting it sucked in. I'm happy to say I was wrong. While the silicone is really flexible, the t-bar base does not flex enough to pose a real risk. This must also be one of the reasons why the T-Bar is quite long on this plug.
Does it stay in?
At first sight, it didn't look like the bootie plug would stay in easily, so I challenged myself to keep it in during sports. I can tell you, it stayed in very well and never was an issue. The dangerous zone is when doing squats, that's when it's easy for a butt plug to come out. By gently squeezing my muscle during the squats I must say it stayed in well.
The bootie plug doesn't stay in as securely as B-Vibe's snug plugs, but the feeling is very different with the slightly thicker neck, giving pleasurable sensations.
Thanks to its not-so-long shape, and squishy silicone, it's a butt plug that you could easily wear for a long time while staying in or going out. This is a shape anybody can enjoy.
Material And Texture
The bootie plug is made of 100% silicone. It is squishy and enjoyable, however, I am disappointed that this butt plug has seams! It wasn't very noticeable during use, but I'd still prefer seamless silicone for those sensitive areas.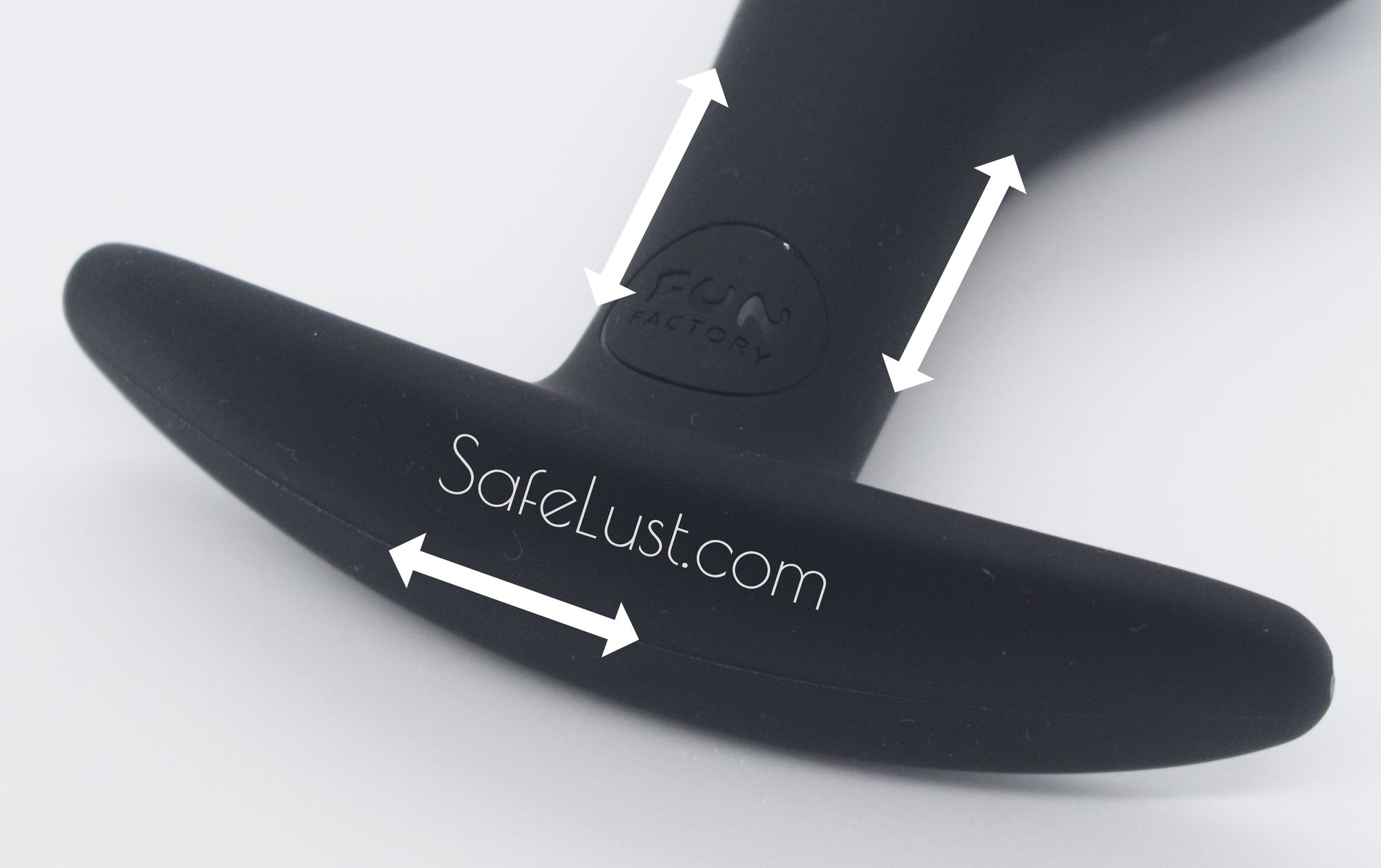 @Fun Factory, I'd love to see a seamless version in the future!
Nevertheless, I really enjoy that the bootie plug has just the right amount of squishiness. Never underestimate the impact of squishiness!
How It Feels
The thicker neck means you'll feel more stretching during the beginning of the insertion. Once the head is in, it slides well into place. As it slides in further by itself, I can feel the pressure on the p-spot getting stronger – it really does find the exact right location!
The p-spot pressure is very nice, but it won't "blow your socks off" or anything. It's just a very good constant pressure. By sitting and rocking while you're sitting you can have added pressure as the bulbed tip will go slightly deeper as you keep moving. This is comfortable, and it's just the right amount of pressure as the T-Bar base is not too deep.
It's not a plug that will make you come by itself, instead, it's more of a discreet plug that you could wear for long periods while giving you the added g-/p-spot pressure. It's more of an added feeling to your session than the end goal – and that's fine, that's the purpose of this plug.
Fun Factory recommends inserting the bootie plug, then using a vibrator to touch the base of the plug. This way, the butt plug has a vibrating feeling. While many butt plugs could be used like this, it's great that they give this info in a nice educational booklet. I haven't yet tried this, once I do I will update this review.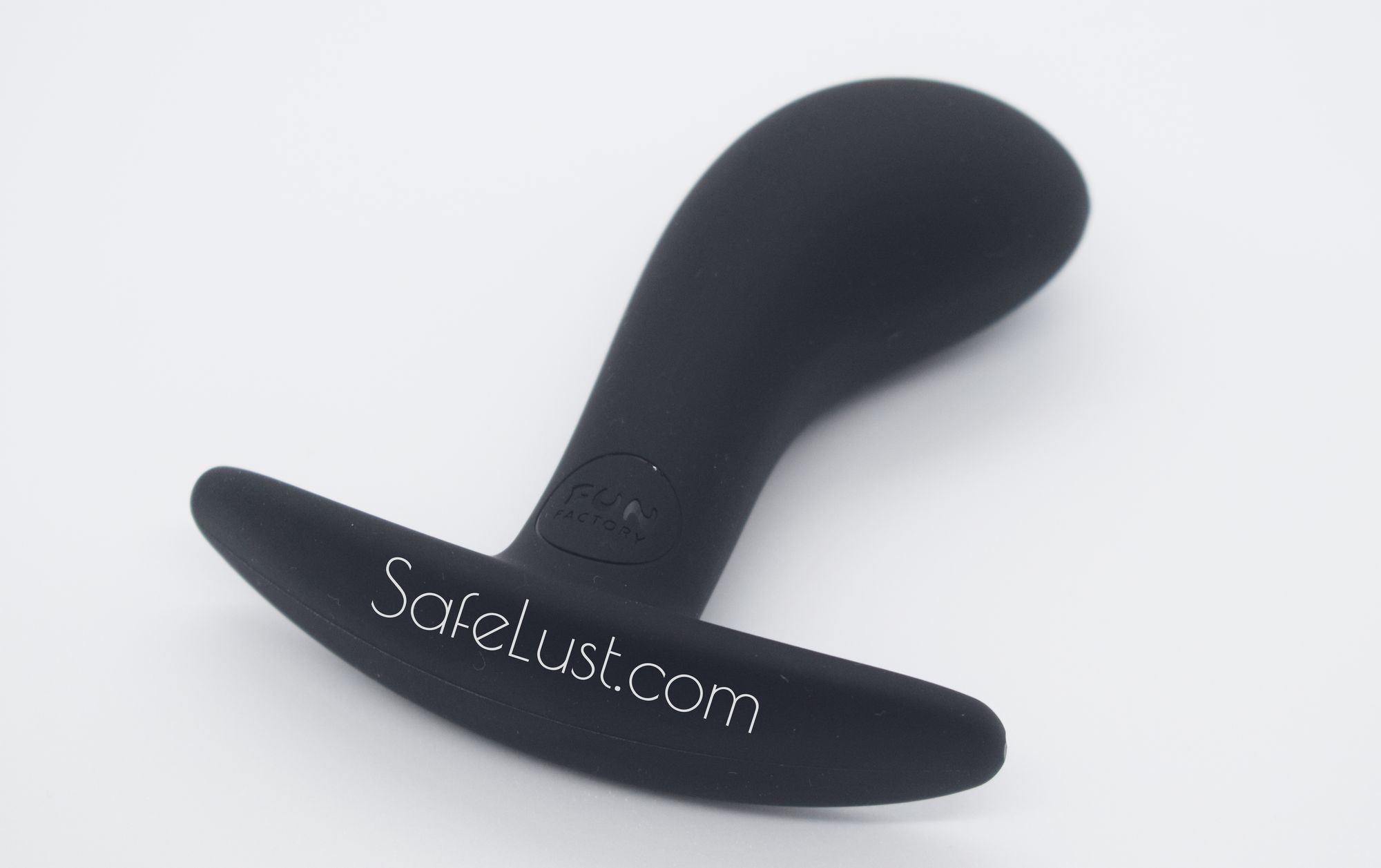 Alternatives
Looking for more spicy butt plugs? Perhaps a rimming plug?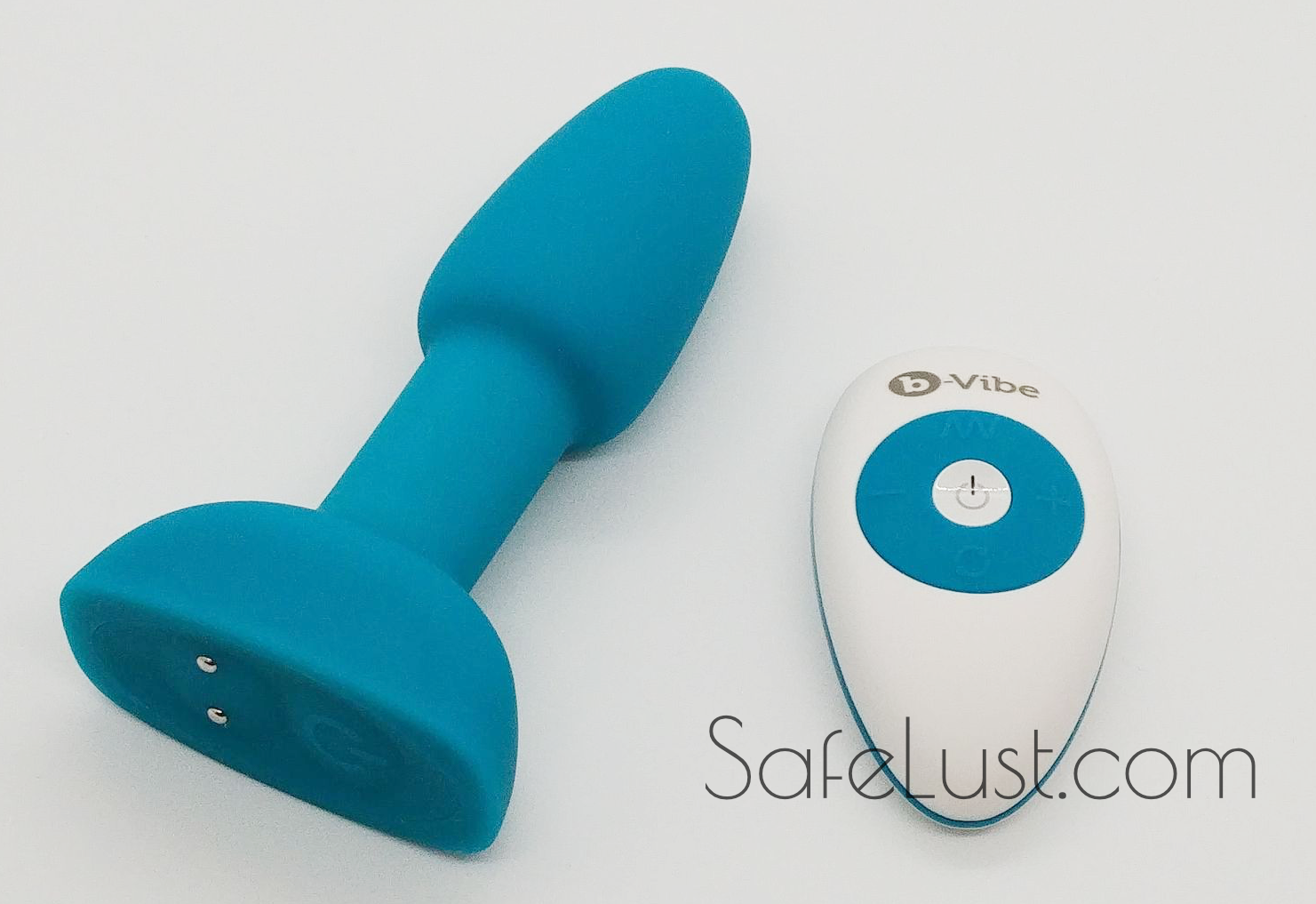 Or an automatic masturbator that doubles as an anal sex machine?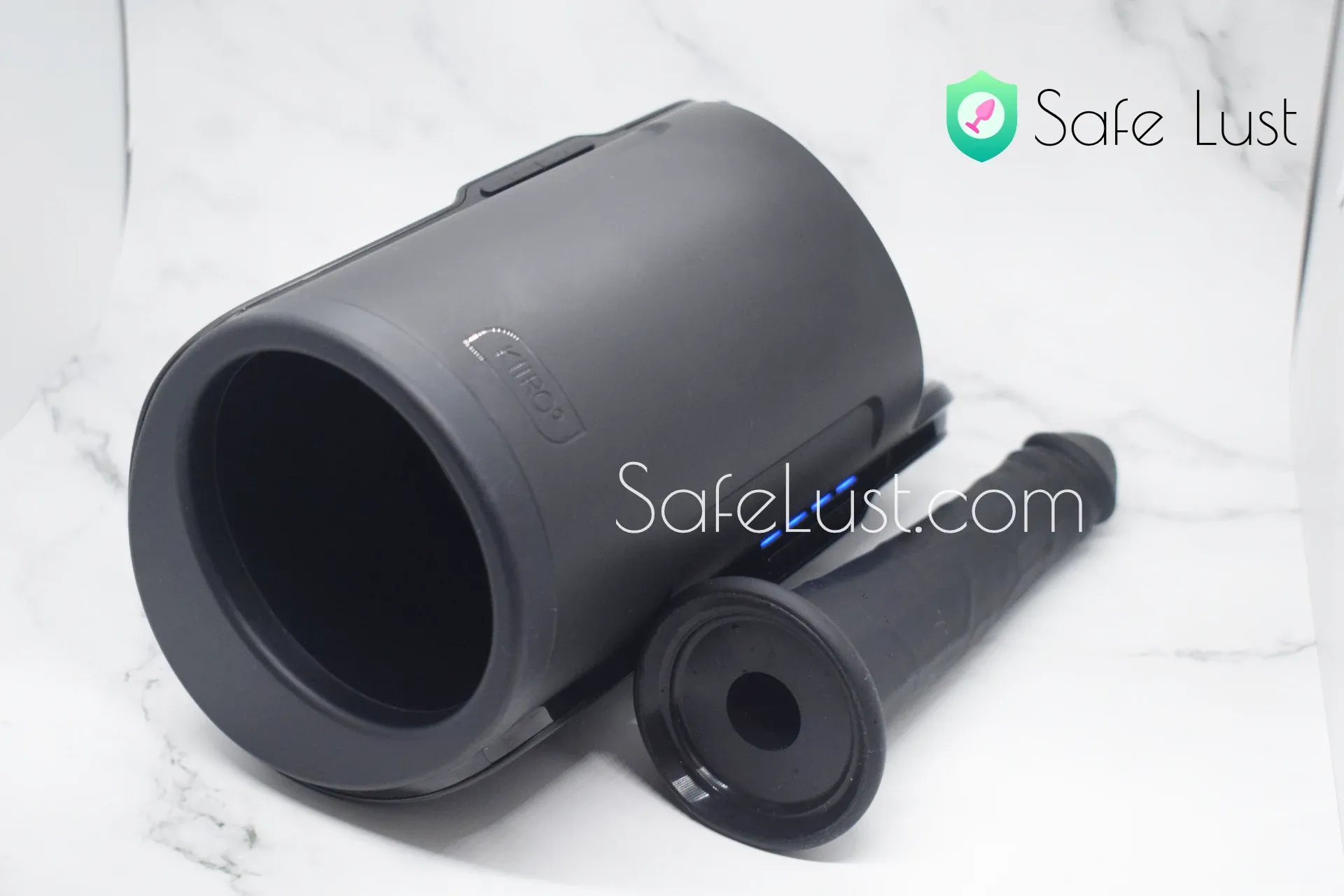 Just looking for a dildo? Check out these textured ones.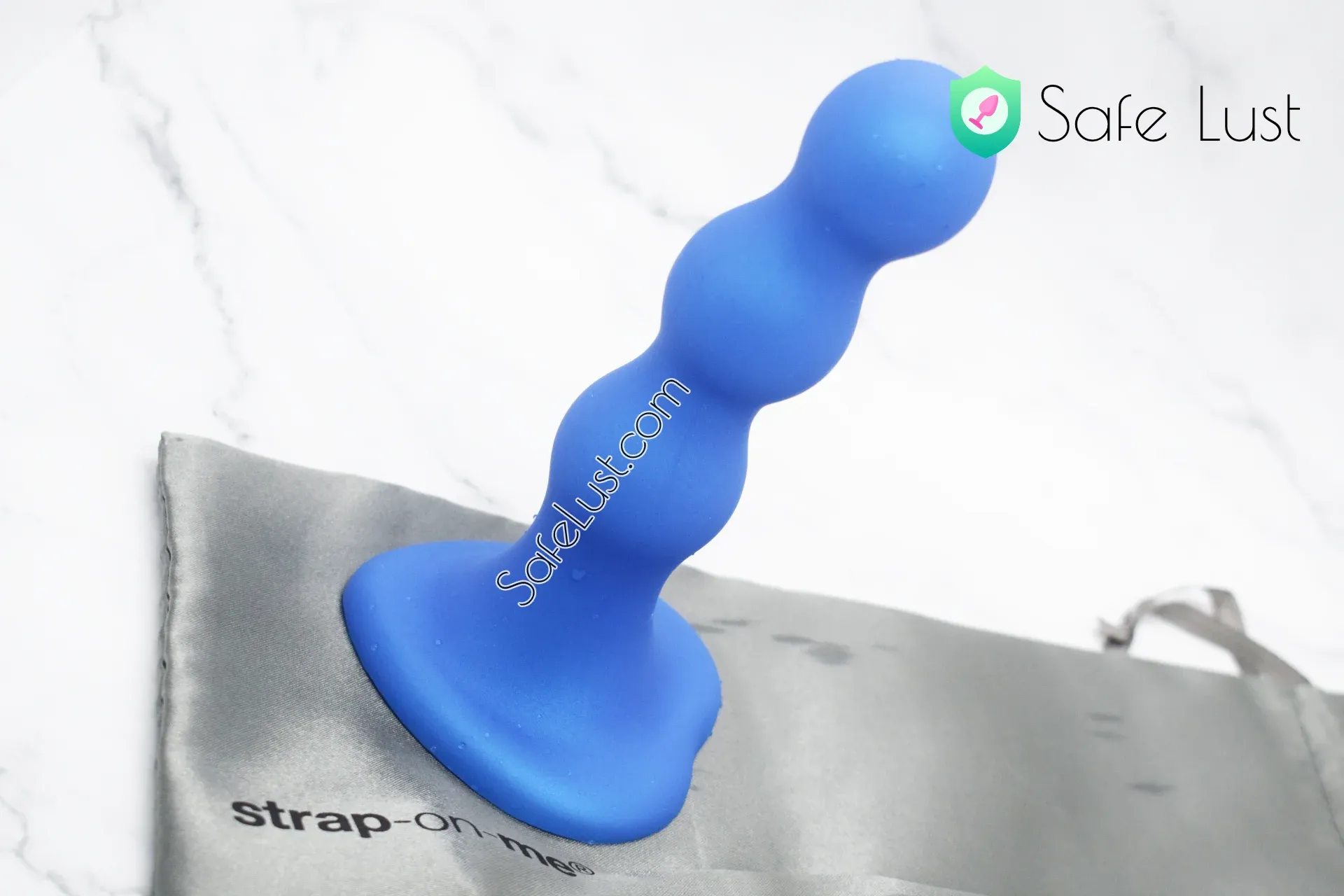 Summary
This is a toy that you can easily keep in for longer periods while feeling entirely comfortable. Don't let its looks deceive you, this is a great plug for enjoying g-/p-spot stimulation and/or wearing while outside.  
Final Score: 8.5/10
Its size and shape make it easy to use whenever, the firm p/g-spot stimulation is great, but don't expect it to blow your socks off. This is. a well-designed steady butt plug I can recommend to anybody getting started or experienced.
Safe Lust Newsletter
Don't miss our next sex toy tips - subscribe now for exclusive updates, tips, and insights straight to your inbox. Join today and never miss a post!
🚀 Never miss new toys 🚀
Sex Toy Reviews straight to your inbox
By subscribing, you agree to the Terms to receive Safe Lust promotional and marketing emails.

No spam. Unsubscribe anytime.