Tenga Bobble Crazy Cubes Masturbator Review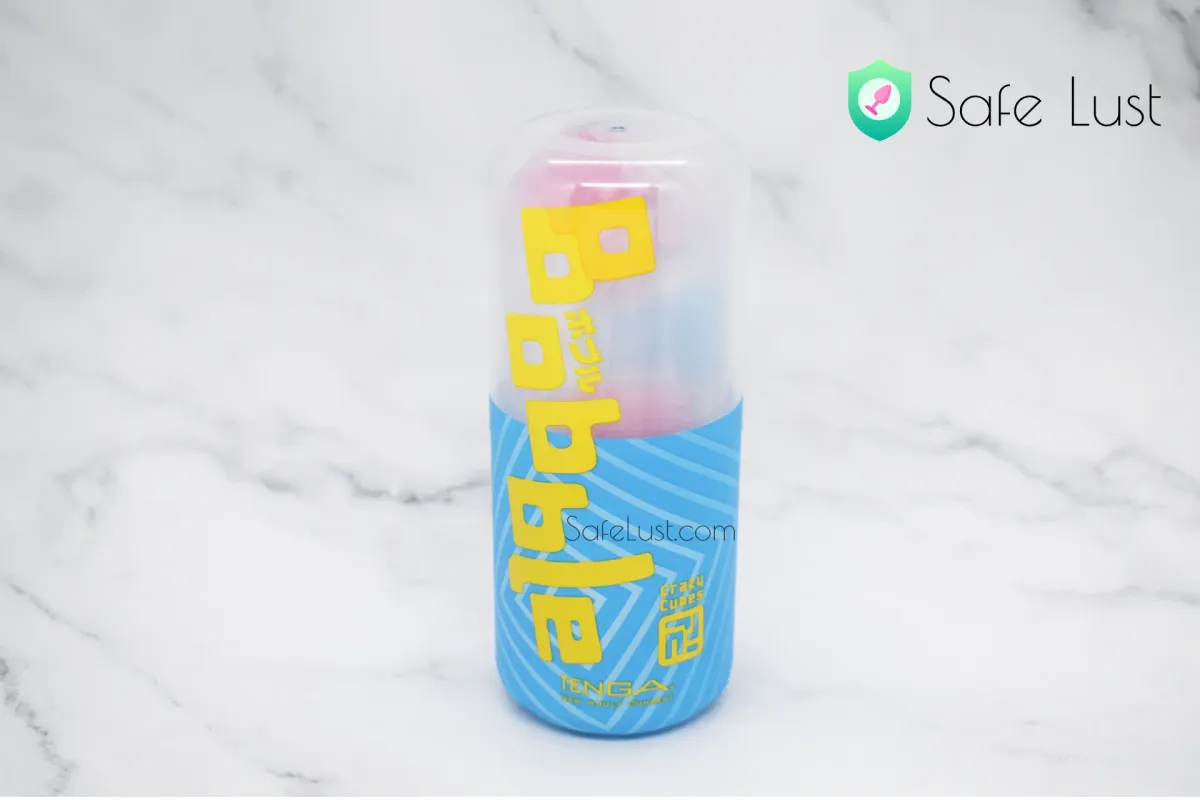 Bend your way around the Crazy Cubes.
As part of the 3 toys Tenga has sent me in exchange for an honest review, we have the Tenga Bobble – Crazy Cubes. A pretty recent sex toy, released in September 2022 which features, no, not ice cubes, but crazy cubes along the path in the masturbation sleeve. At first sight, you would be wondering, how would I even fit when there's big cubes in the way, does that feel good? Let's dive into it 😎!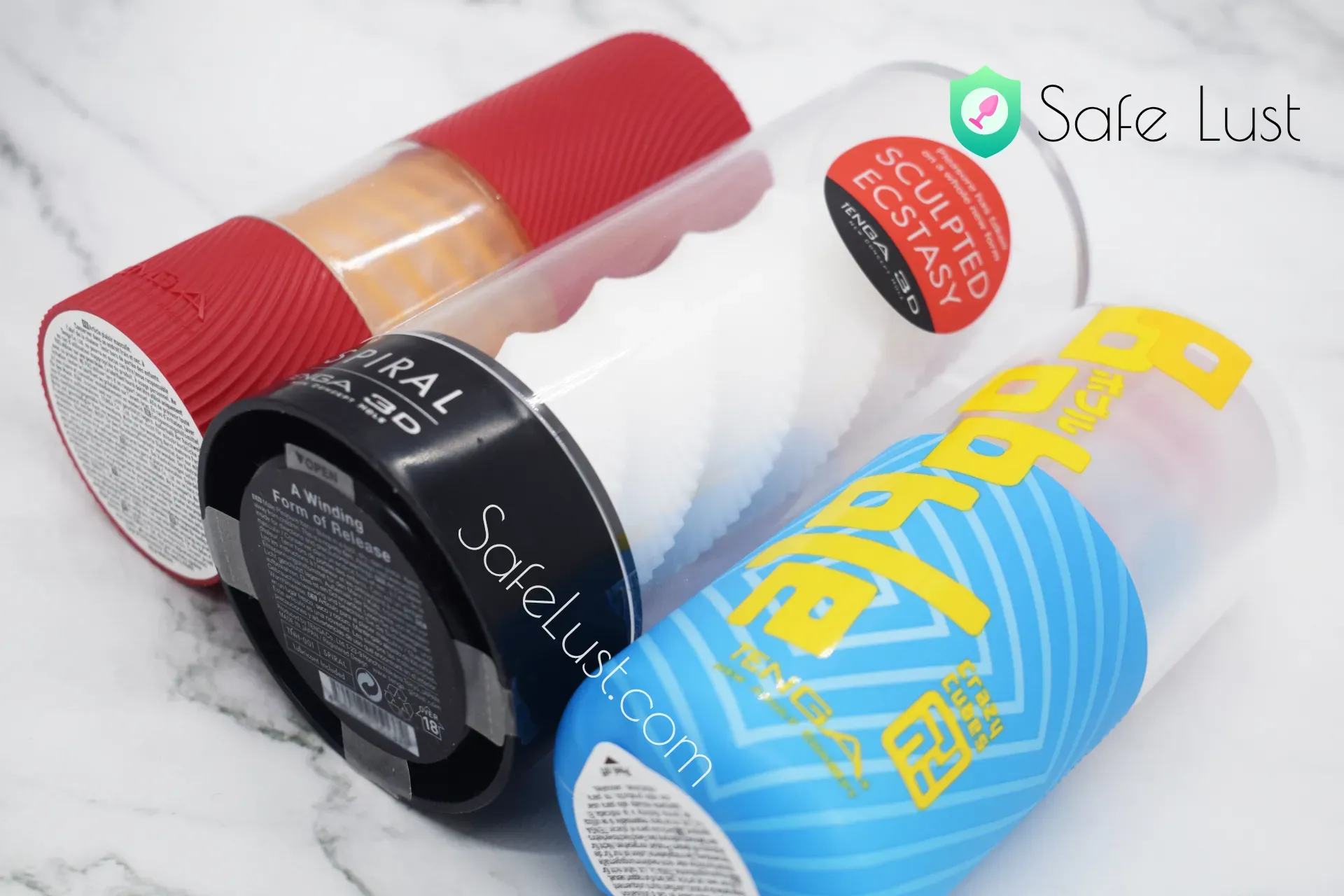 Packaging
On the Tenga Bobble, we can find a beautiful, simple and sleek packaging, just like on the Tenga Spinners 😎. The packaging is super attractive, and not bigger than it should be.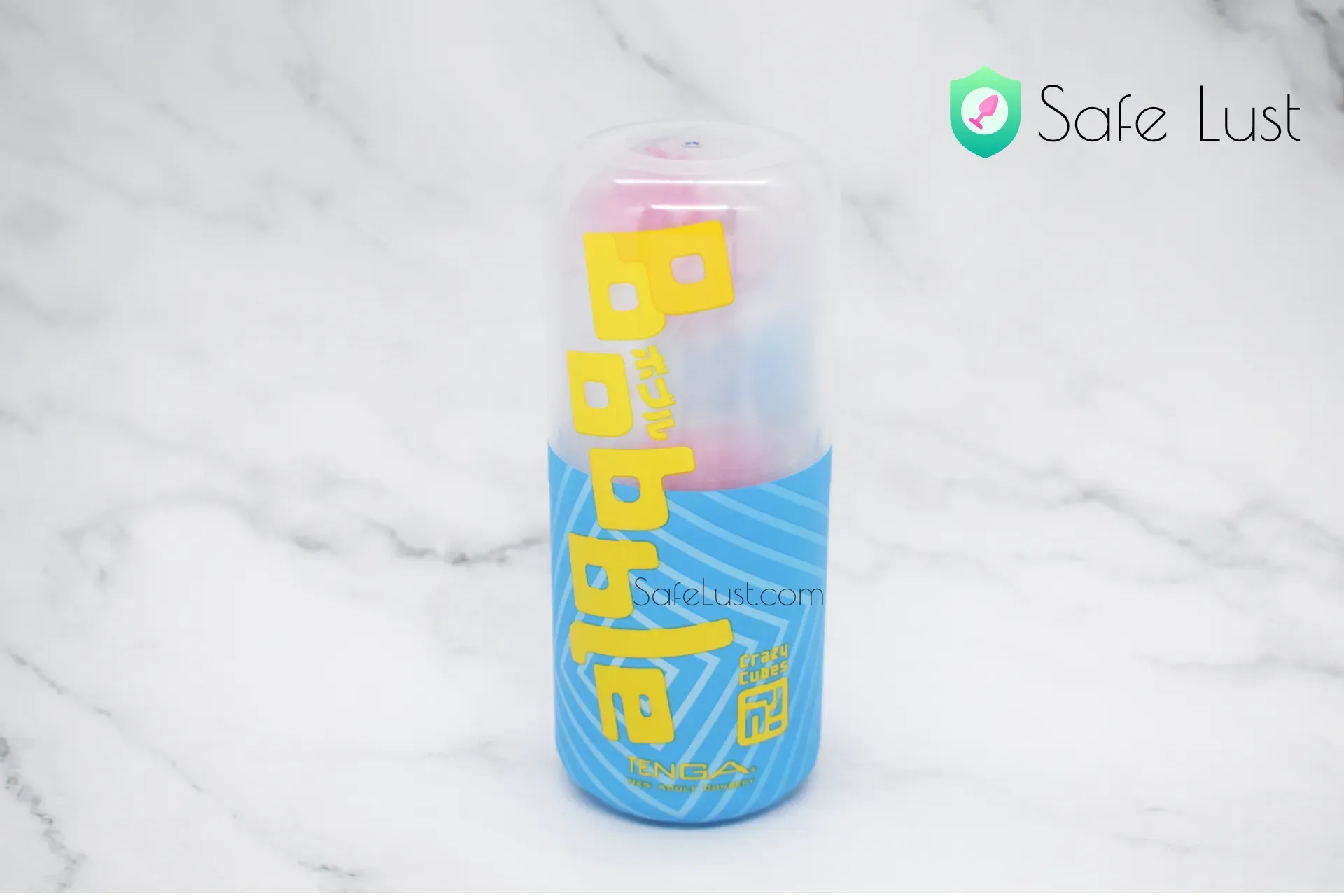 Tear up the plastic from the bottom of the toy, and you'll be welcomed with a somewhat naked version of the toy. Open it up, and there's a plastic all around the toy that has to be removed. In the base of the toy, a sachet of Tenga Hole Real lubricant is provided.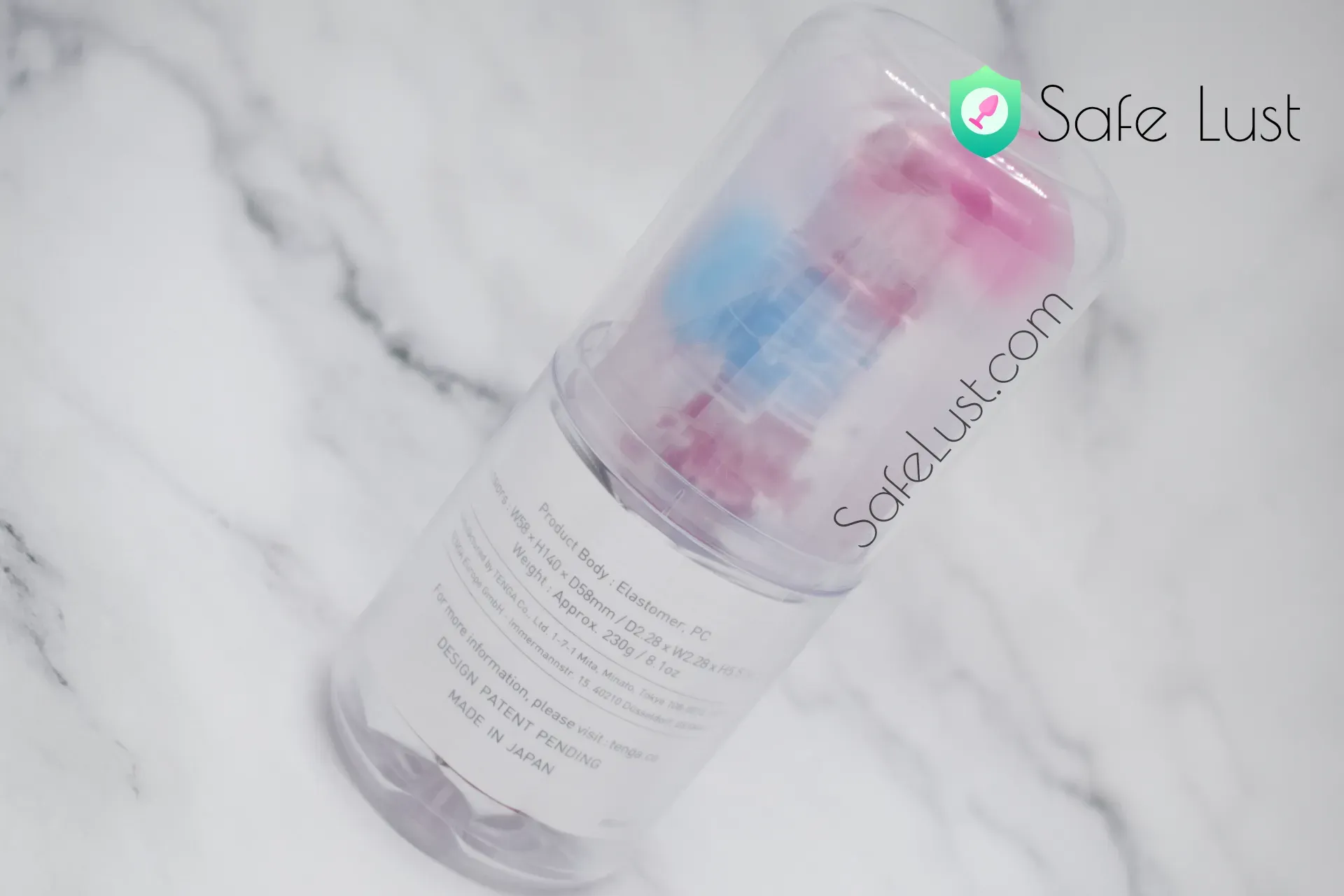 What's included with the Tenga Bobble?
You'll get:
The Tenga Bobble masturbator sleeve itself
A sachet of Tenga Hole – Real lubricant
An instruction booklet
A plastic storage case with drying holes (more on that later)
Shape and Size
The outer shape of the Bobble is very similar to the Tenga Spinner! It's practically the same size.
Compared to a traditional, more realistic masturbator like the Fleshlight, the Tenga Bobble really does not take much space, which is one of its biggest advantages 🌟. During use, I don't find myself wishing for a bigger toy, this size is honestly perfect as it stretches.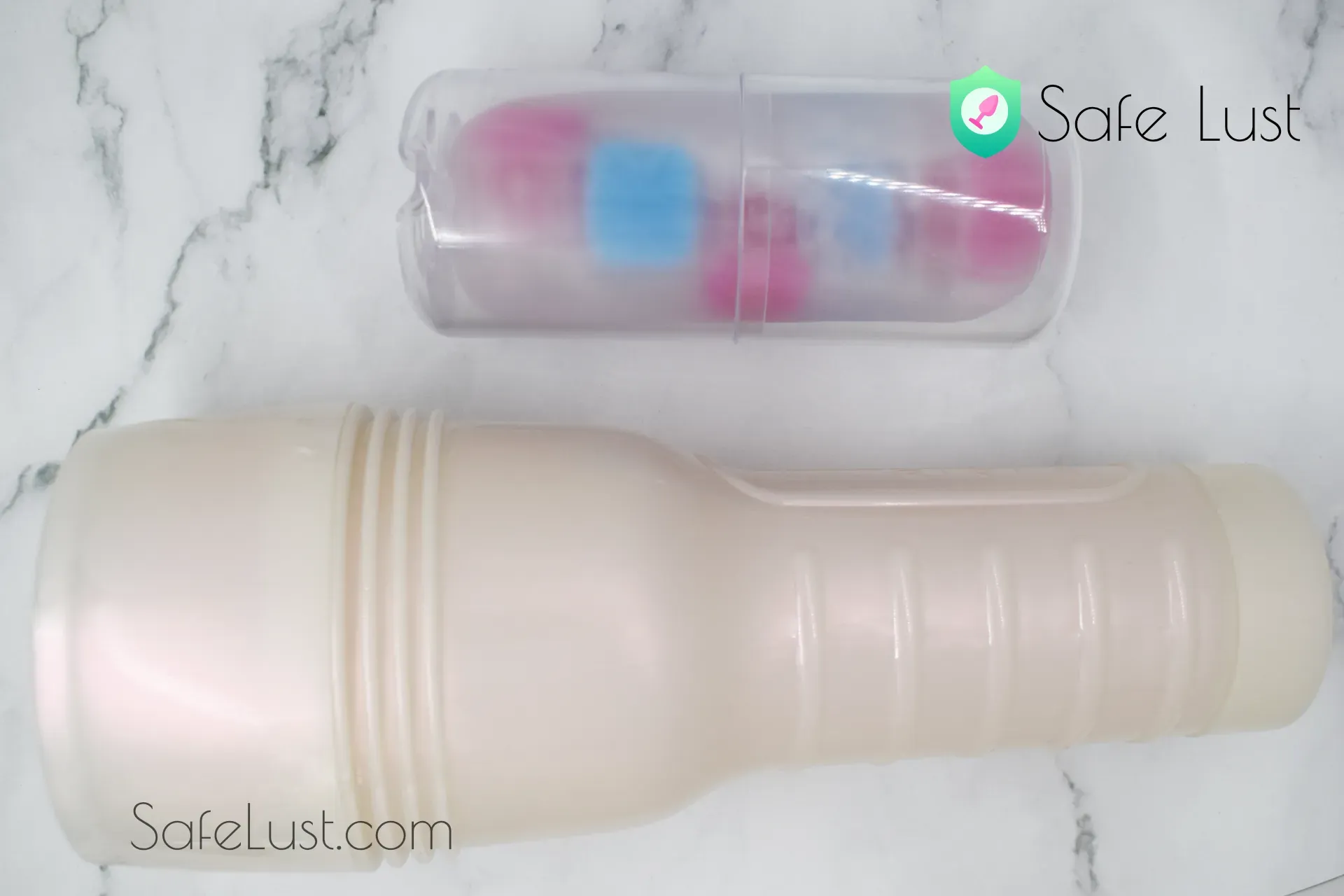 Feature: Crazy Cubes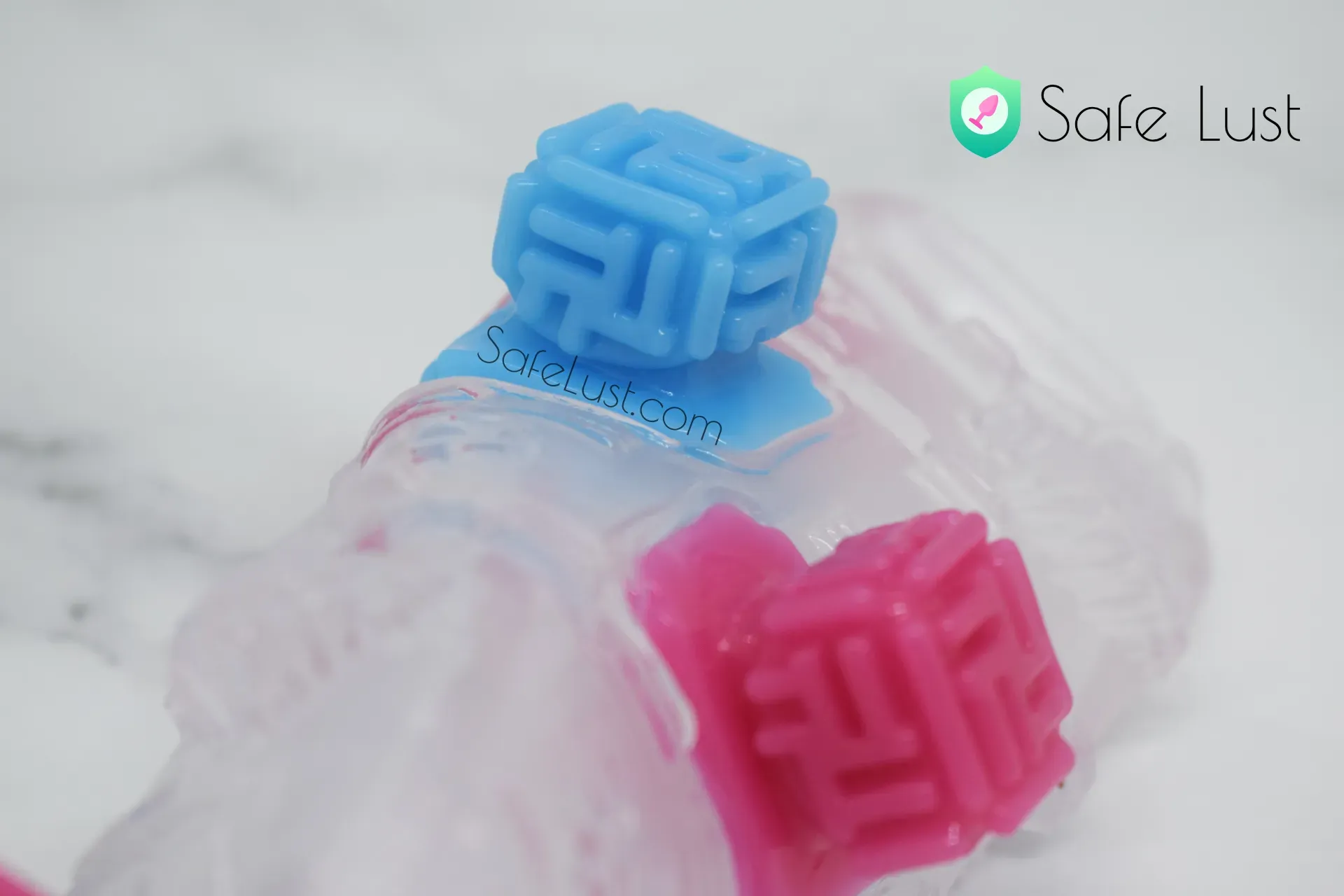 Let's talk about the elephant in the room here, those crazy cubes 🔥! This is the obvious main feature and selling point of this toy. What does it mean for us during use though?
The crazy cubes are, really, crazy 🫢! They provide an insane amount of stimulation, to the point it can cause chafing if not careful. The crazy cubes are obstacles in the toy for you to bend your way into the toy. With enough lubricant, you can really shove your way into it.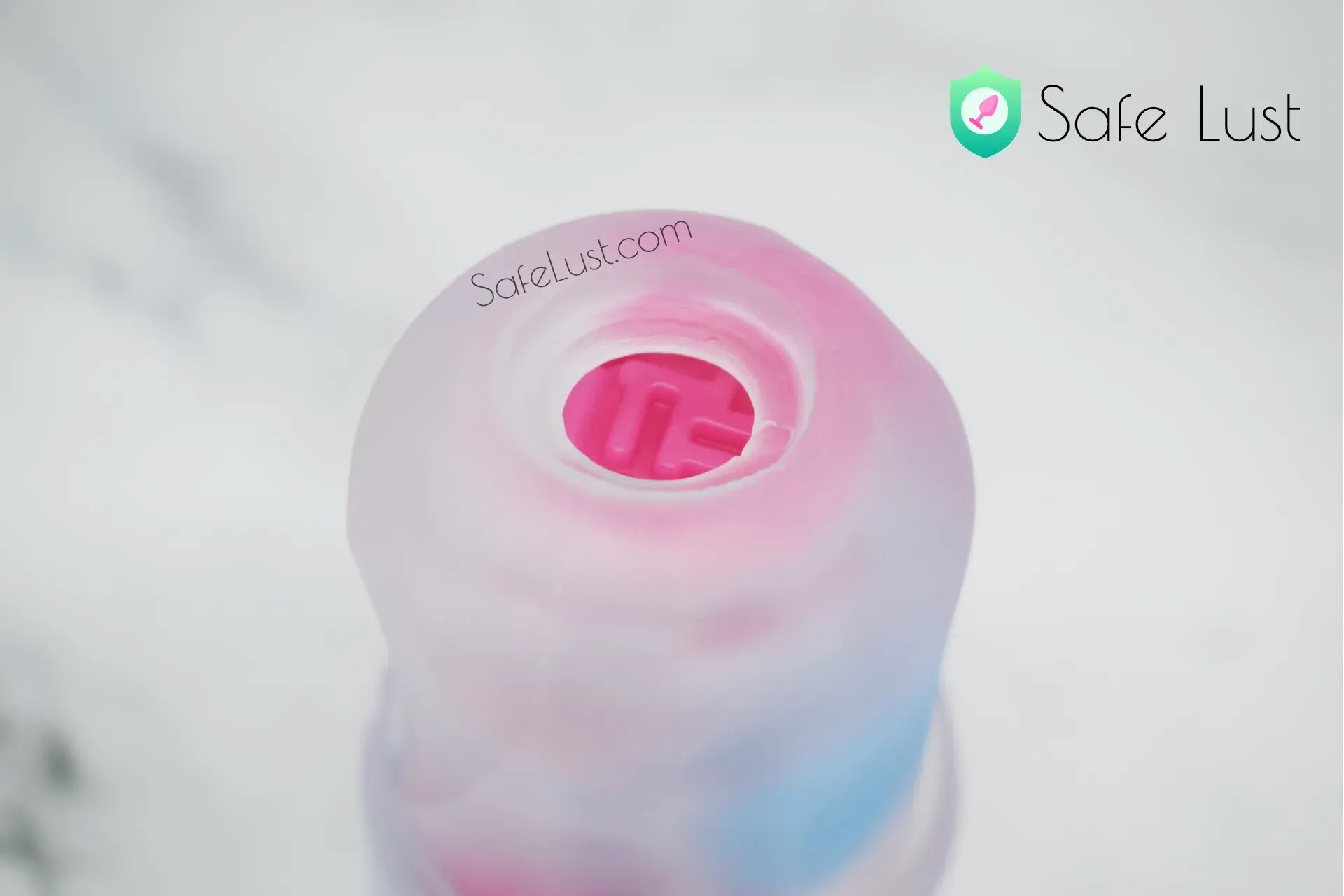 At first, I added plenty of lubricant as this is one rough entry. Once I try to enter the Bobble, the first crazy cube at the entrance meets me and refuses entry 🚧! After a few attempts and pushes, I got in. I was immediately met by the next crazy cubes. The next ones easily slide away to the side and let me pass through.
You can clearly feel the crazy cubes stimulate when pushing through, but also when these are on the side, wrangling your bits.
Once you're in, it's not necessarily difficult to move in and out, but with every single stroke you'll be squeezed onto a crazy cube that will push your way to the side, making your own path into the toy.
As there is no hole on the top of the toy, you would expect a huge amount of suction, but that's not the case! The suction is just right with this toy, as the crazy cubes leave some room for air in the toy 😌. This avoids loud lubricant splashing noises during use.
Is it stimulating? Definitely. Does it feel good? Also, yes! I especially like the stimulation when meeting a cube head-first.
Material and Texture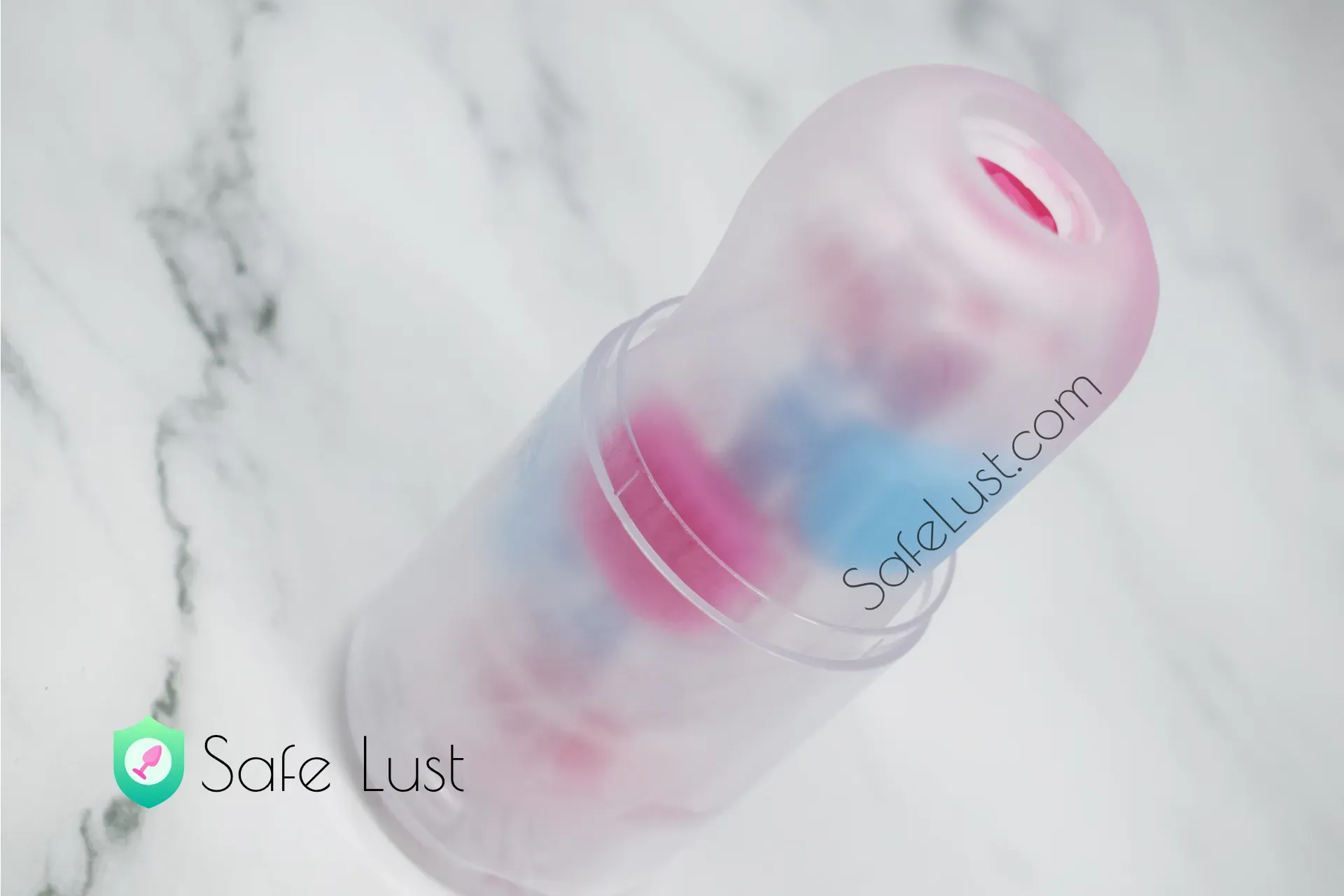 The Tenga Bobble is made from TPE as most male masturbators are. It's a material that's generally considered safe for male masturbators. It is a porous material, meaning you'll have to make extra sure to clean it and dry it well.
Apart from the crazy cubes, the interior also has some slight textures to it. While the cubes give a more obvious in-your-face stimulation, the slight textures are also very much there and give that nice extra feeling.
The material of the Bobble is very soft, very stretchy, and just feels nice! Many toys often feel too tight for me, but this was not an issue at all with the Bobble, that's a nice surprise 🔥!
Cleaning & Maintenance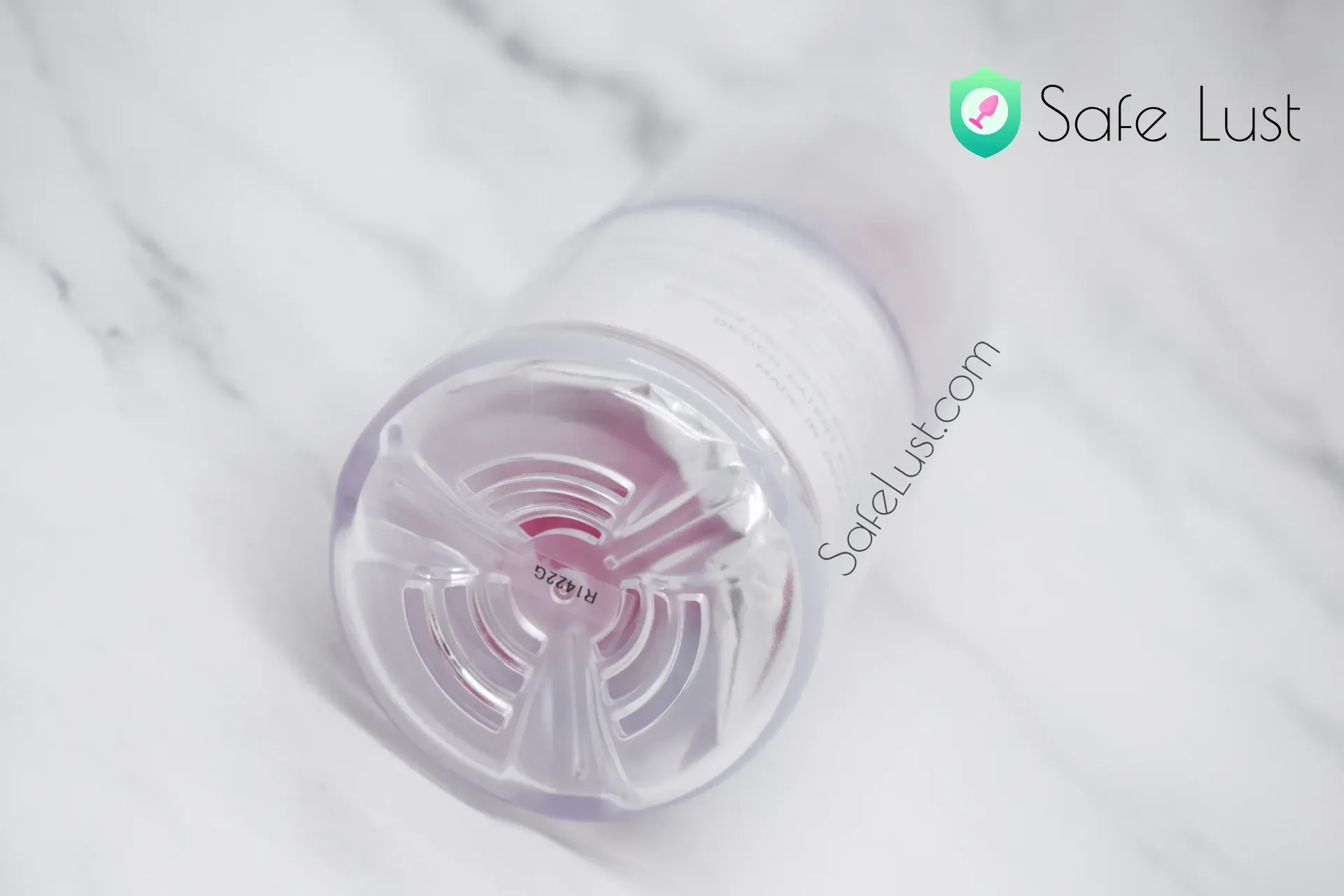 I really like that the Tenga Bobble comes with a storage case, which also acts as a base for drying. Unfortunately, my experience drying it inside the case did not work out so well.
Just like the Spinner, I cleaned the Bobble with mild soap and warm water. I then towel dried the outside, and put it inside the drying cup, with the hole facing downwards.
Two days later the Bobble was still wet 🫢. It has to be due to the crazy cube blocking the path into the Bobble. With the Spinner, it was dry quite fast using this method.
The only way I've found to really dry it is to flip it inside out. Although it doesn't really seem recommended if you want to keep the toy for a long time – it's the only way I really found to get it dry and clean.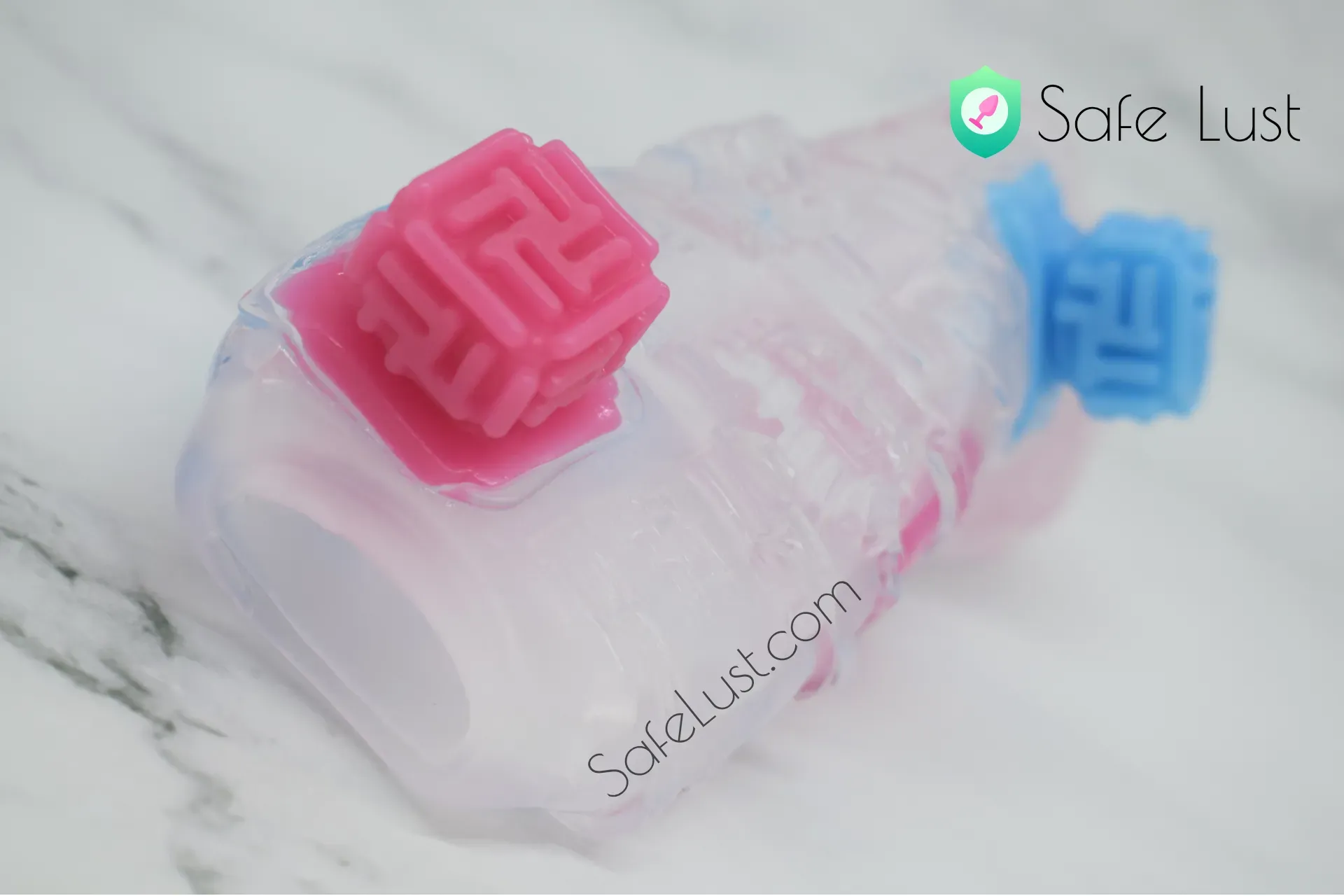 The cubes inside the Bobble do seem a bit fragile, so be careful when handling it.
Questions
Is the Tenga Bobble re-usable?
I'll add more questions/answers here as they pop up! Leave a comment and I'll be glad to answer your questions.
Should you get it?
Tenga has come up with yet another unique masturbator. The Tenga Bobble offers unique feelings that I haven't found in any other masturbator to this day. If you are curious what it feels like pushing your way through a series of crazy cubes, I highly recommend it.
It is pleasurable, and fun, all while offering strong stimulations 👍. It doesn't feel too similar to other masturbators, instead it offers new sensations, which make it worth the purchase.
At the price tag of 27USD / 30EUR for a re-usable masturbator, it's a steal 😎. You don't even need to worry about storage space since the entire toy doesn't take much space compared to traditional masturbators.
Who is it not for?
There's not many reasons not to get it to be honest. Here's a few that I had to think for a while to come up with:
If you are looking for a realistic masturbator
If you are looking for the easiest toy to clean and dry (drying is slower due to the crazy cubes) -> the Tenga Spinner would be a better option in this case
If you are not into strong stimulation
If you are looking for an automatic masturbator, in that case, the Kiiroo Keon would be my go-to recommendation
Alternatives
The Tenga Spinner is similar to the Bobble, but instead of having crazy cubes, it spins by itself, and is easier to dry.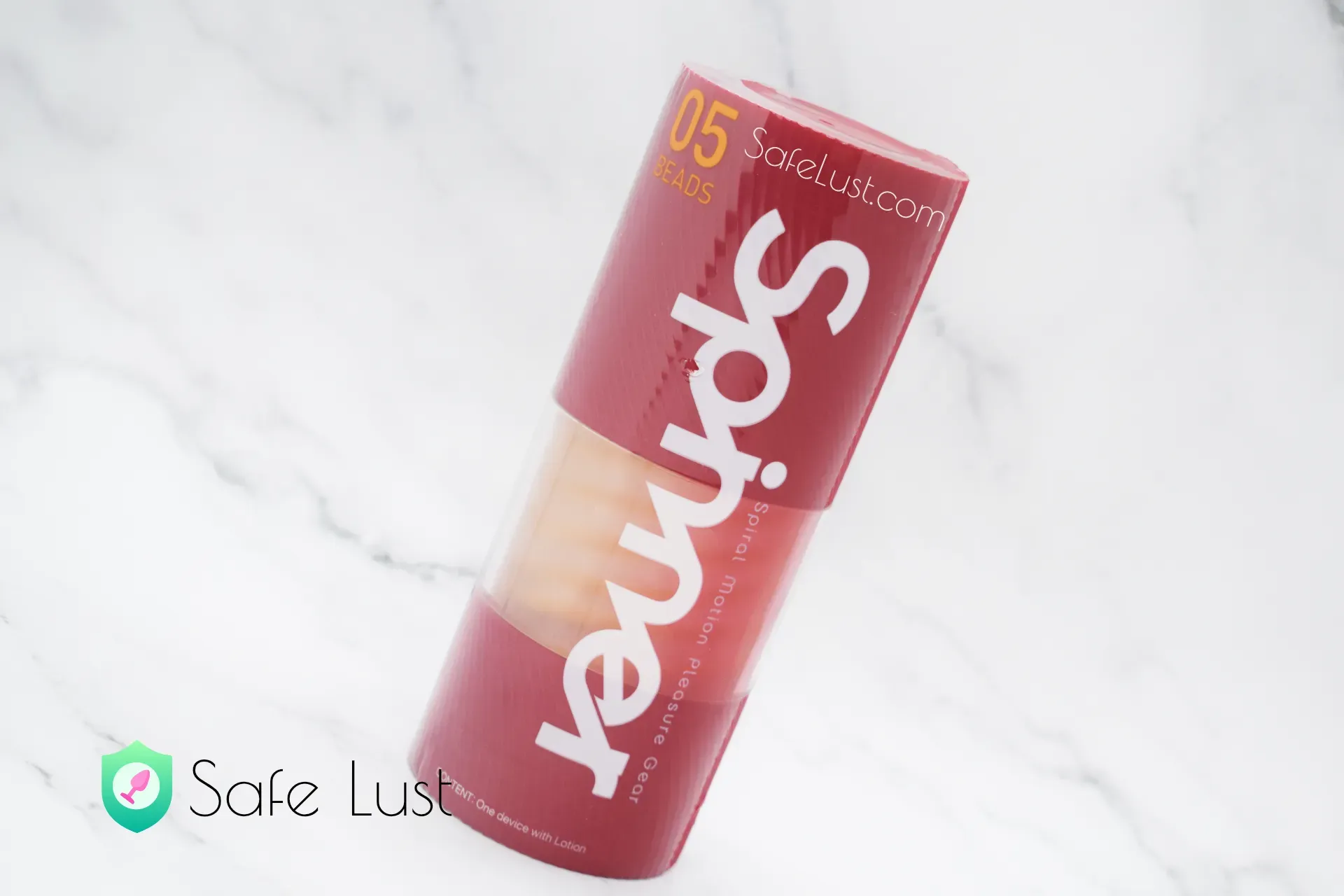 If you are looking for a super easy to clean and maintain toy, the Fun Factory is still number one on that front!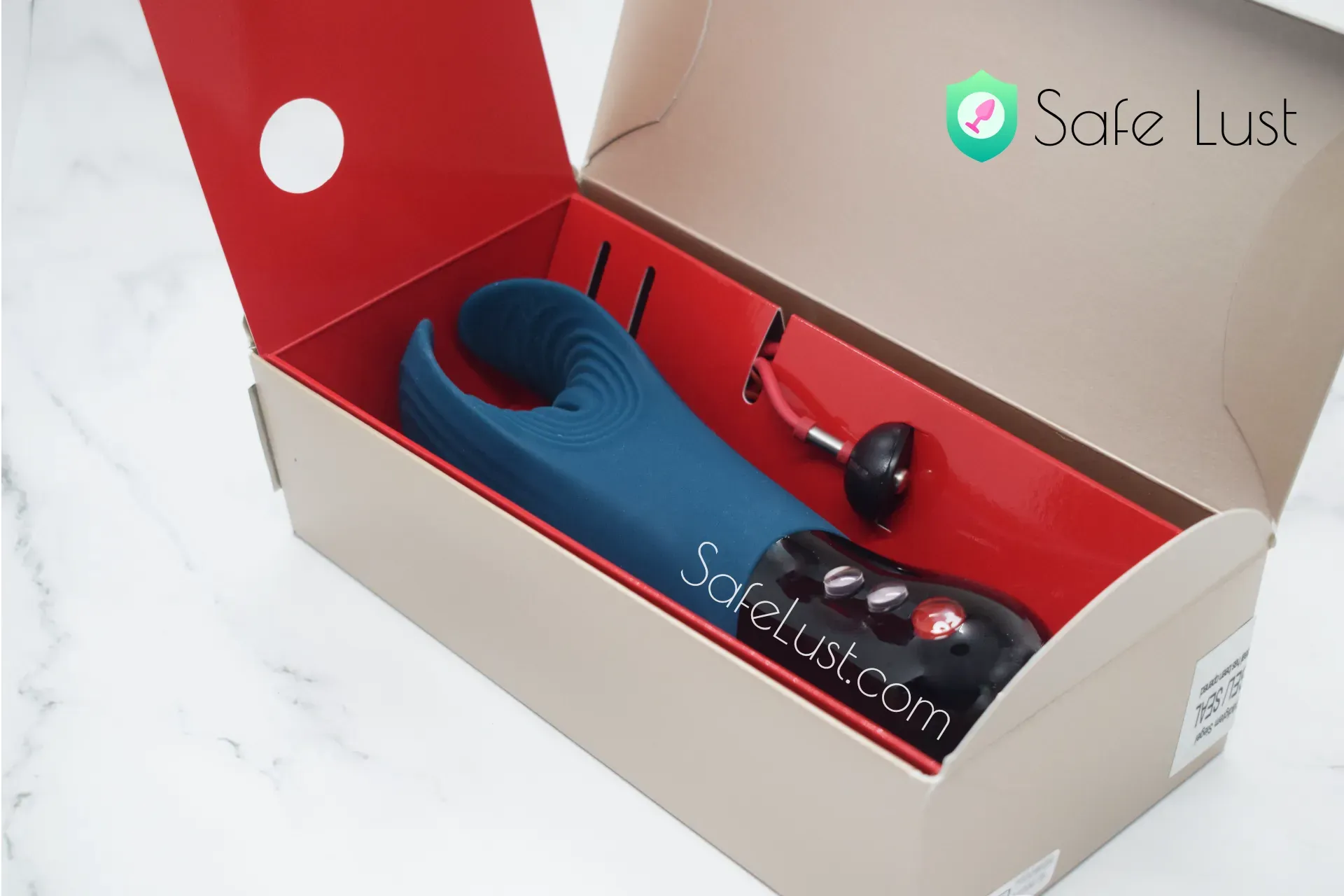 Finally, if you're looking for realistic toys, Fleshlight excels at this with their Fleshlight Girls / Fleshjack collection – made from real intimate parts molds of your favorite adult actresses / actors.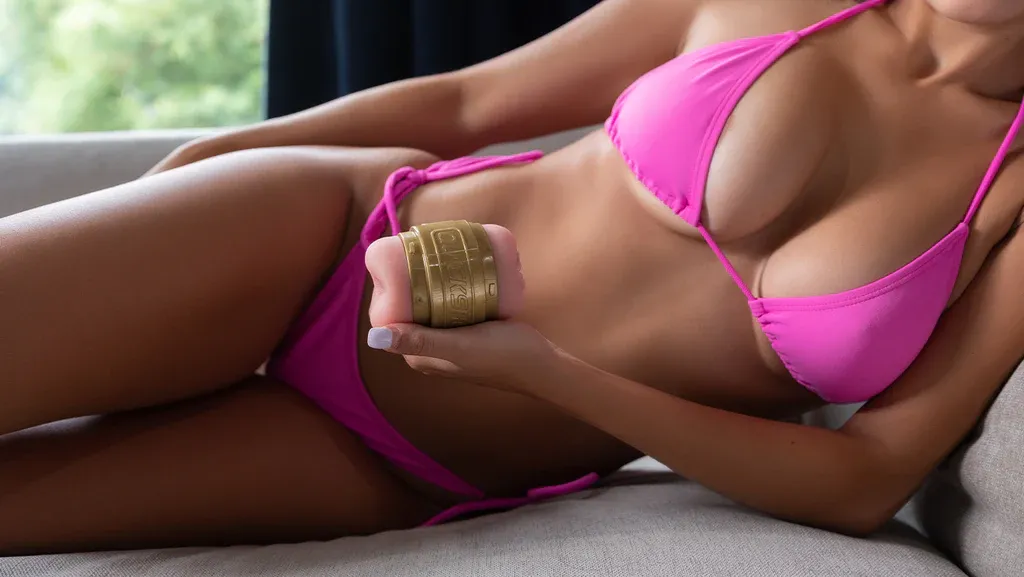 Summary
The Tenga Bobble is yet another great, unique toy from Tenga that provides new sensations 🔥. Kudos to Tenga for coming up with so many different unique sensations!
At the price point of 27USD/30EUR I can only recommend the Tenga Bobble if you are looking for new and fun sensations. Final score: a solid 8.5/10.
🚀 Never miss new toys 🚀
Sex Toy Reviews straight to your inbox
By subscribing, you agree to the Terms to receive Safe Lust promotional and marketing emails.

No spam. Unsubscribe anytime.