Strap-On-Me P&G Spot Dildo Review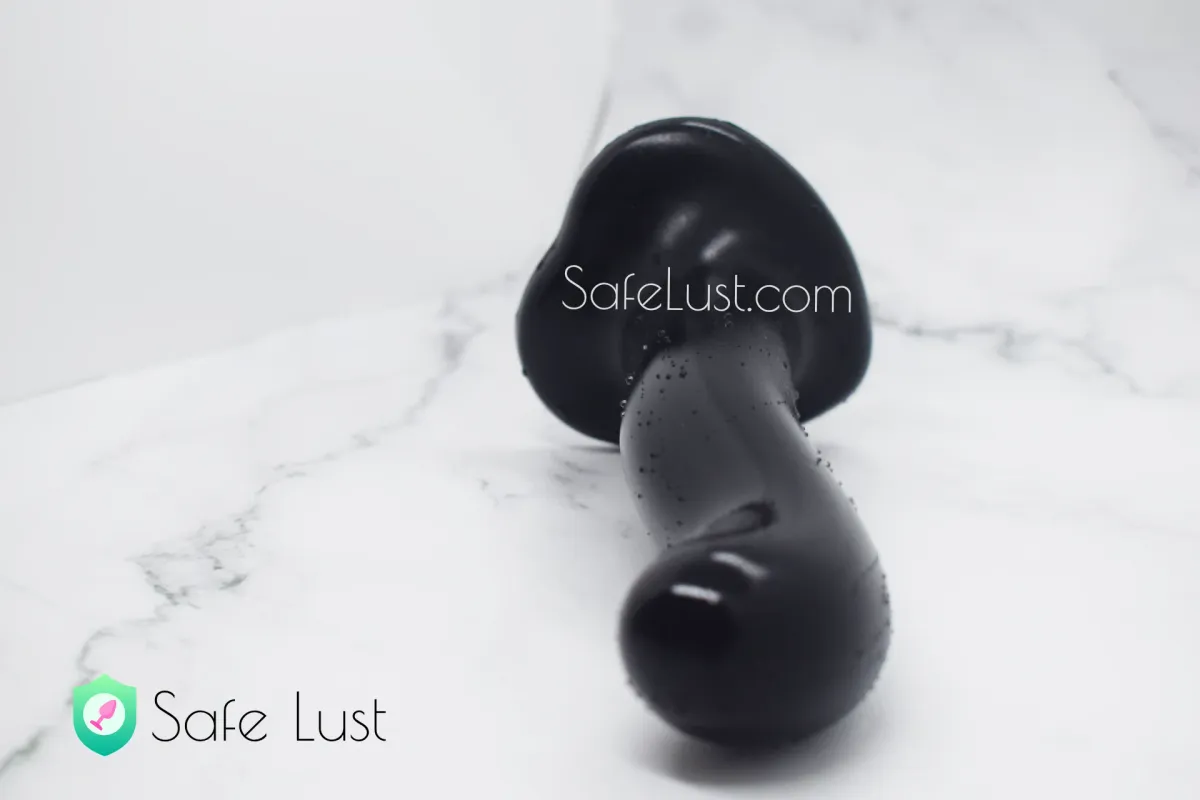 This single-density dildo is part of my first haul of Strap-On-Me toys, after having enough experience with it I'm finally ready to post an in-depth review about it.
If you don't know the brand yet, Strap-On-Me sells all sorts of high-quality body-safe silicone dildos, as well as strap-on harnesses. I really like and recommend this brand because they only sell body-safe toys – and it looks like a lot of thought went into the making of these.
Every adult toy has pros and cons, so let's get into it!
Packaging
The strap-on-me p&g spot dildo comes in a typical cardboard box packaging that strap-on-me products come in.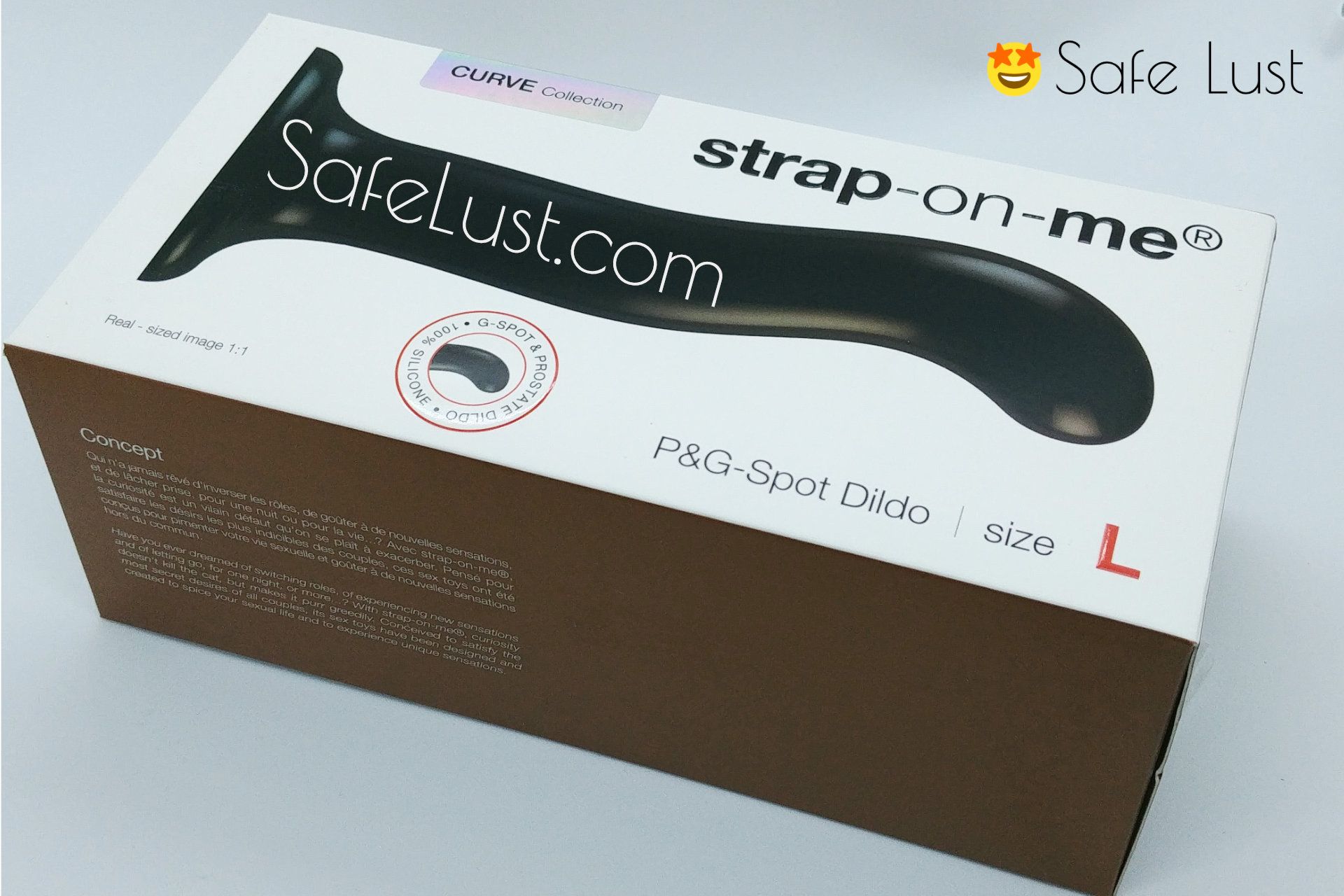 The boxes are sealed with a transparent sticker, and while this is already a good step – a full-on hygiene seal feels more appropriate for adult toys. A good example of a great anti-tamper hygiene seal is the products from Fun Factory – I would love to see more brands adopting a hygiene-first approach.
Included Pouch
I'm very happy to say that this toy also contains the famous Strap-On-Me pouch. It is a beautiful, and well-finished pouch.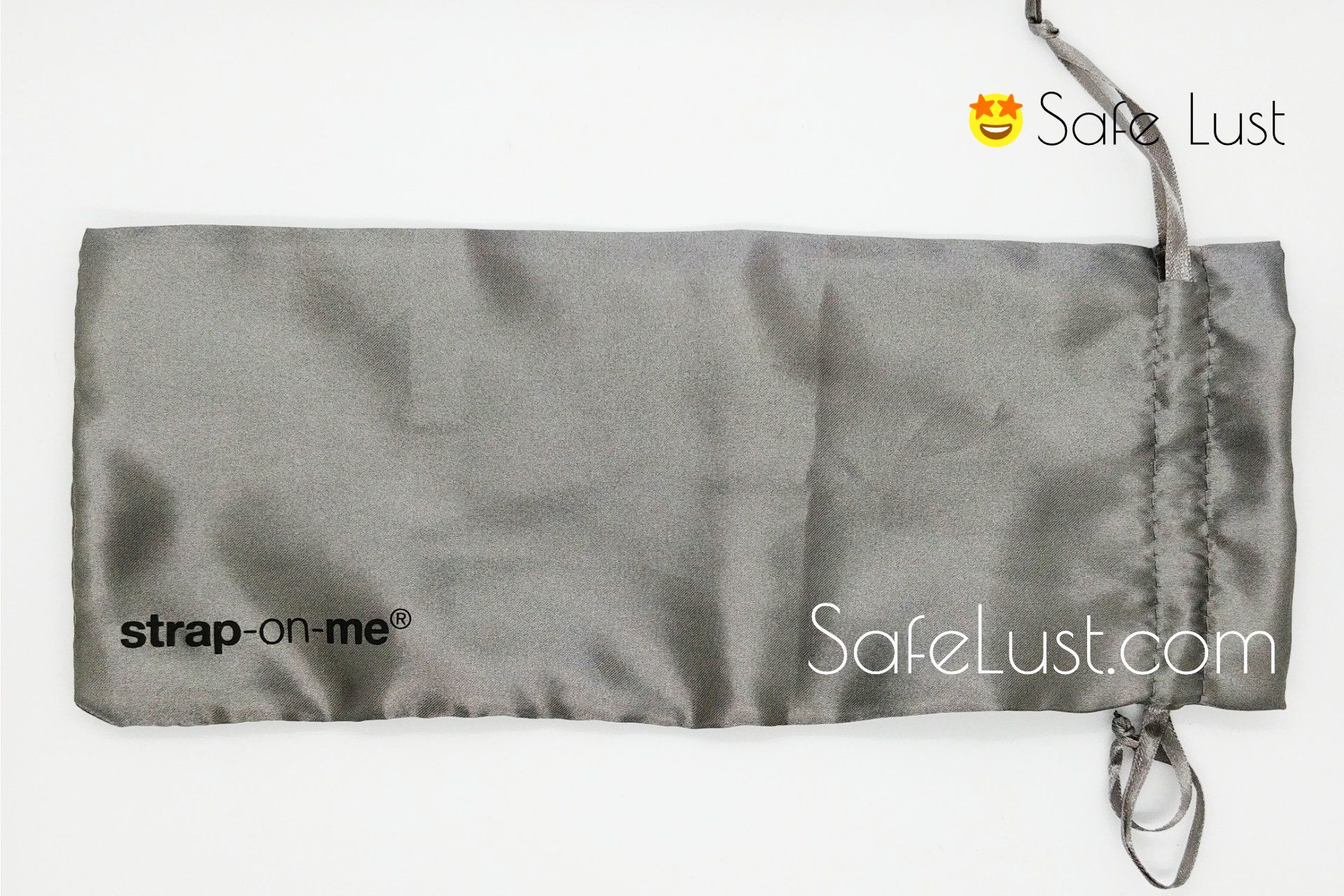 While the pouch is beautiful, it is not very practical in use as the material from the dildo feels grippy and gets stuck on the pouch when putting it away.
🤚
Could something be updated on the pouches to avoid the grippiness when storing the toys back into the pouches?
Shape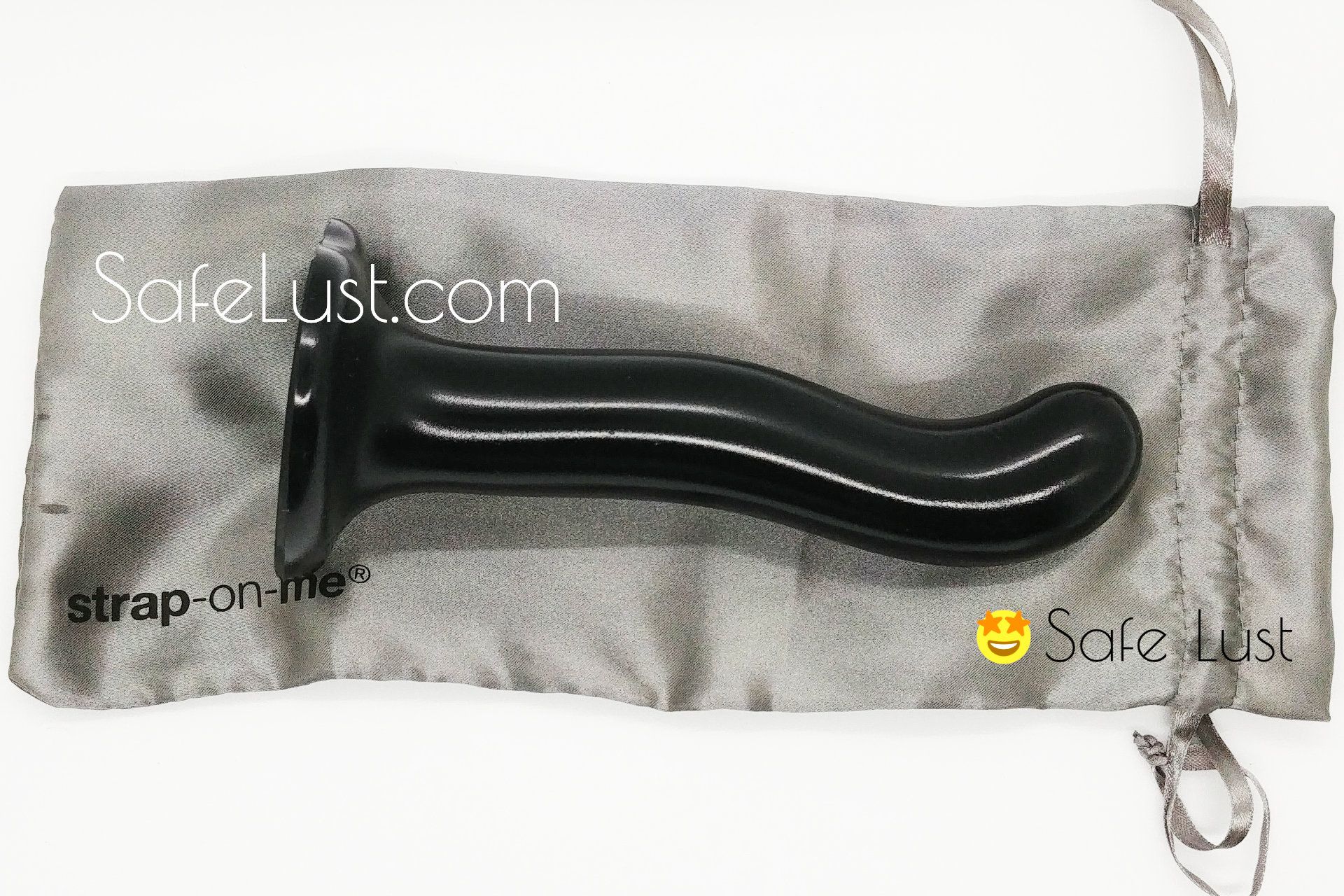 This dildo is made with a specific shape to reach both the p- and g-spot. Its p- and g-spot curve is obvious while not being extreme. This is important since many other p- and g-spot toys have much too extreme curves which can result in injury. I'm glad to say that this is not the case for the Strap-On-Me p- and g-spot dildo.
I find that you can use it with the curve pointing toward any direction – this allows you to experience different kinds of stimulation. In my case, I prefer having the upwards curvature of the toy directed toward my back – while the traditional way would be having it pointed toward your stomach.
P/G-Spot Stimulation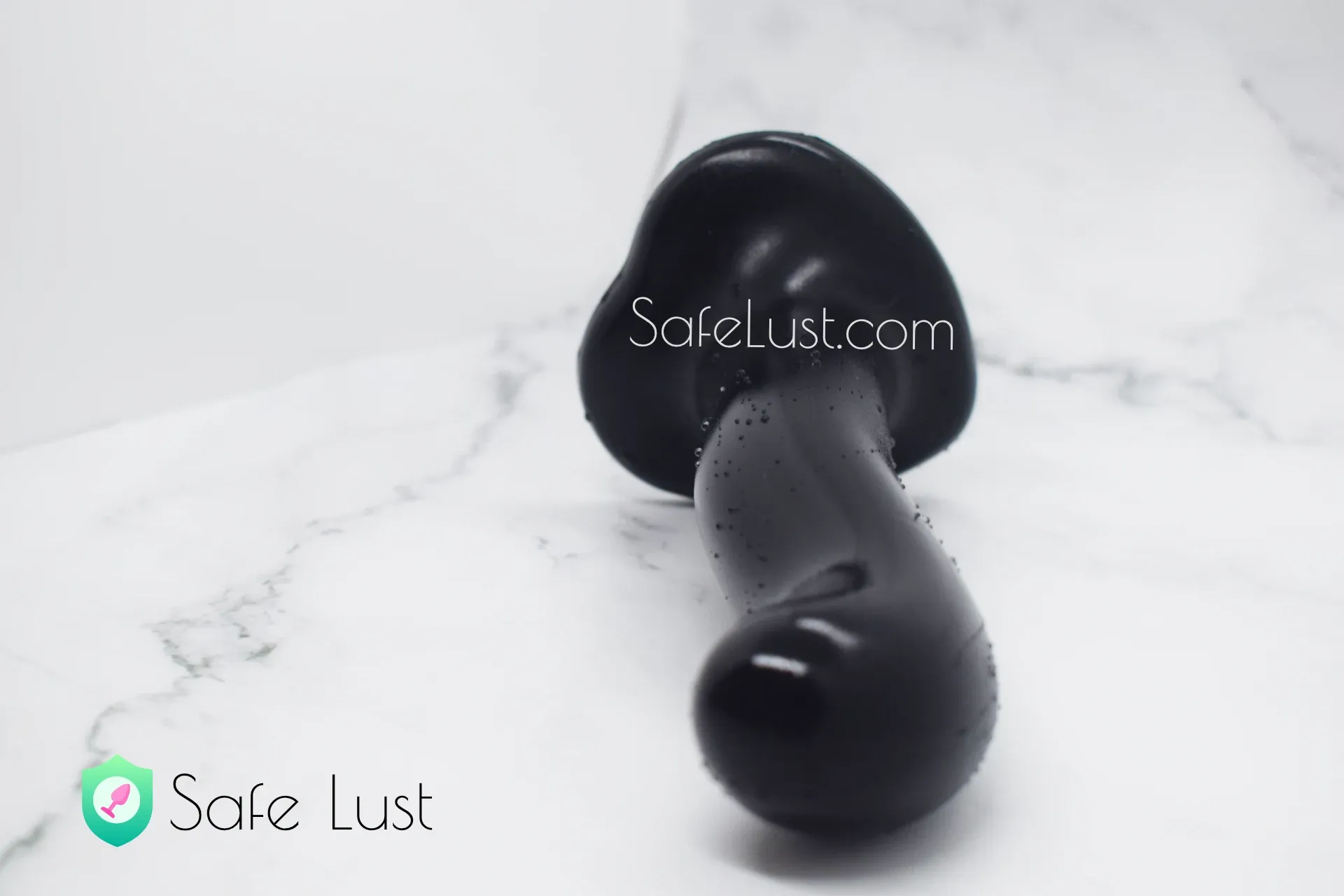 Whether a toy reaches your p-/g-spot really depends on person to person. While an adult toy could reach my p-spot, it is possible that the same toy does not do anything for somebody else.
The opposite is also true, I've seen some toy reviews for toys that don't reach my p-spot at all, while some people mention that the p-spot stimulation is great. So do take this with a grain of salt!
For the Strap-On-Me P&G Spot Dildo, I did feel a pretty good p-spot stimulation, although the shape and constant girth of the dildo can be overpowering. This is especially the case since this dildo is almost texture-free and has a quite good size. Being mostly texture-free means it is easy to use for fast thrusting.
Size
The Strap-On-Me P&G Spot Dildo comes in a great variety of sizes, as usual for Strap-On-Me.

This dildo is not very squishy or flexible – although the large size does not have a very wide max girth, I recommend you to not underestimate its size! I have tested the large version of this toy, and the toy feels larger than its size – this must be due to the more rigid materials.
Since single-density dildos are more rigid, I recommend being more conservative with the sizing! A large dual-density dildo is much easier to take in than a large single-density dildo, I would recommend taking a size smaller than your usual dual-density toys.
Material and Texture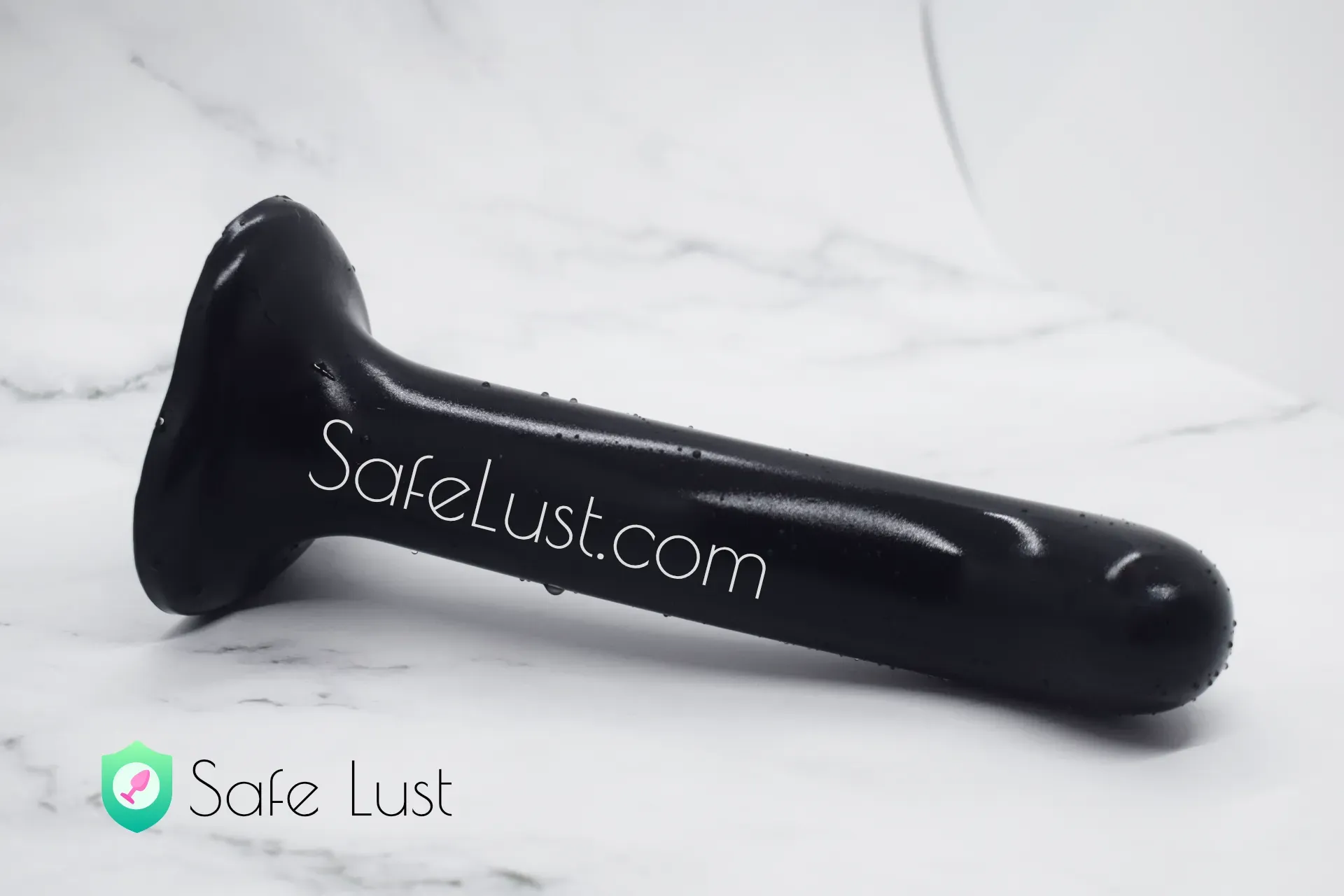 This is a 100% silicone body-safe dildo made with single-density. Since it is single-density, it feels stronger, and more rigid compared to the Strap-On-Me dual-density silicone dildos I reviewed previously:
Considering this toy is meant to target the p- and g-spot specifically, it makes sense for the dildo to be a bit more rigid, as that helps in reaching the right spots.
Single-density and dual-density both have their pros and cons. A slightly tougher single-density toy makes it easier to target p- and g-spot stimulation, while dual-density toys feel more lifelike and less rough.
Unlike the dual-density dildo line-up from strap-on-me, this is not a bendable dildo, so it keeps its p- and g-spot curvature shape.
Should you get it?
It's a great dildo with a specific focus on the p- and g-spot, apart from that it is almost texture-free and has a rigid feeling.
If you are into thicker or more rigid toys, this could be great for you. Although note that it is not 'rough' in the sense that it does not have many textures. If you are more into rough dildos, trying out rigid textured toys would be your best bet.
If you are looking into a more relaxing and soft experience for targeting the p- and g-spot, I would recommend the bendable dual-density silicone strap-on-me dildo instead.
While this dildo can work for pegging, having a curve on one side might make it harder for getting the orientation right. While this is subjective, I would recommend the dual-density line instead if you are going to be using it for pegging, as the shape of the dildo will follow your body thanks to it being bendable.
Alternatives
If you are interested in a more gentle, and soft feeling – a dual-density silicone dildo will be your best bet. Luckily for you, Strap-On-Me also has a line of dual-density toys which is a great alternative for self-pleasure, pegging, and more.
Summary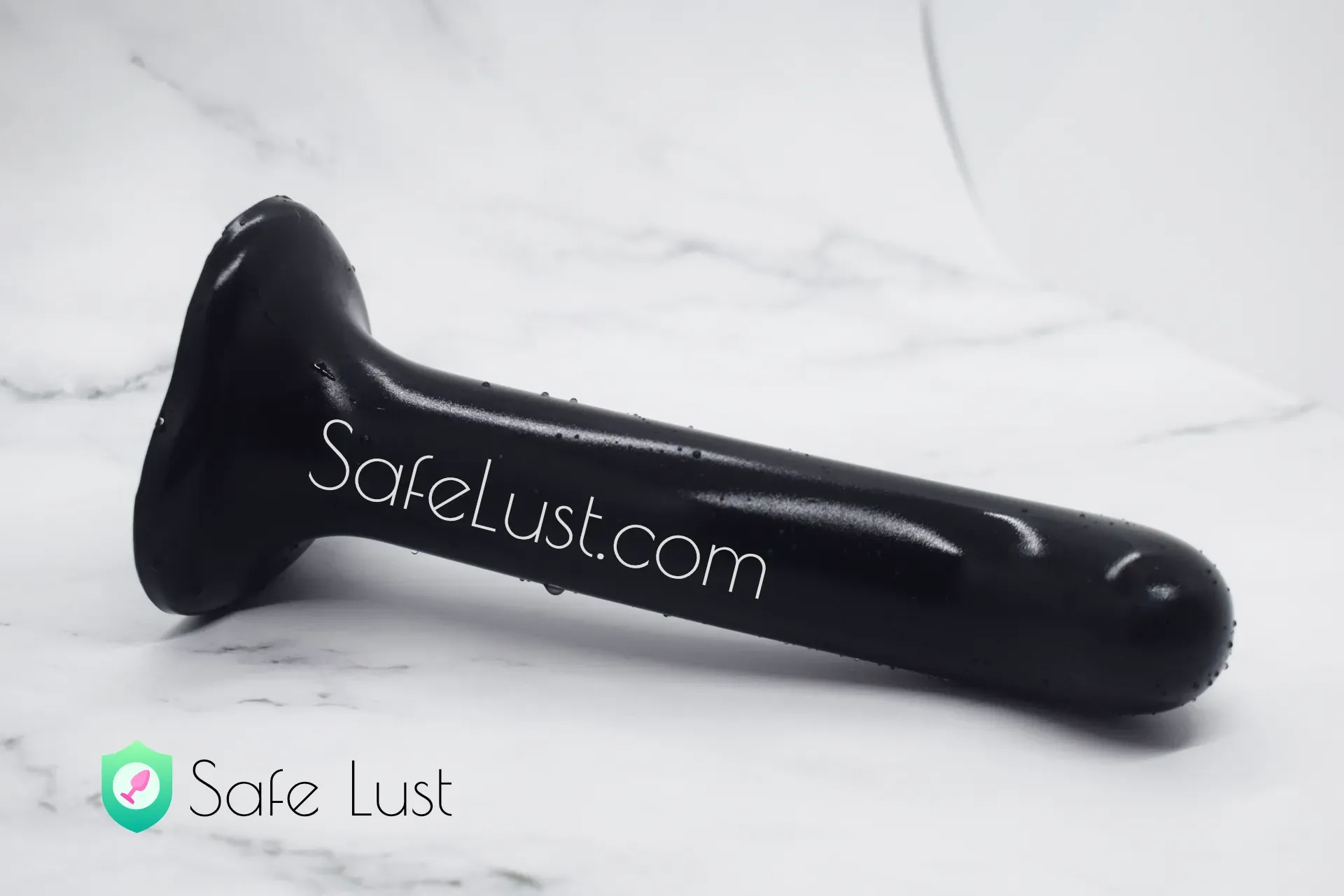 The strap-on-me p- and g-spot dildo is a great dildo that is very focused on this one aspect. There is not much more to mention, it feels high-quality and works great for its purpose.
Why not rate it a 10/10 in that case? While it is a good p- and g-spot dildo, it did not really wow me as it does not have any special features or texture. If you are looking for a more simple dildo with p- and g-spot targeting, this is it.
I do have a feeling the new Strap-On-Me Hybrid P- and G-spot dildo will wow me with its new shape. I highly recommend taking a look at the new version before buying this specific one.
Strap-On-Me P- and G-Spot Dildo Review Summary
Pros
Body-safe silicone
Great shape for p- and g-spot stimulation, while not being too extreme
Great strong heart-shaped suction cup
Beautiful pouch included, although it gets stuck on the dildo's material when storing it away
Great variety of sizes
Cons
No cons - although keep in mind there is a newer version released, the hybrid p- and g-spot dildo
Final Score: 7.5/10
A great dildo focused on p- and g-spot stimulation, and it does so well. There are no real cons to be mentioned. Keep in mind this is a more rigid dildo so that it can reach the right spots, and don't underestimate the sizing.
🚀 Never miss new toys 🚀
Sex Toy Reviews straight to your inbox
By subscribing, you agree to the Terms to receive Safe Lust promotional and marketing emails.

No spam. Unsubscribe anytime.