B-Vibe Trio Rechargeable Butt Plug Review
The B-Vibe Trio Butt Plug has a unique 3-motor feature which surprised me. Find out all the details in this in-depth review at Safe Lust.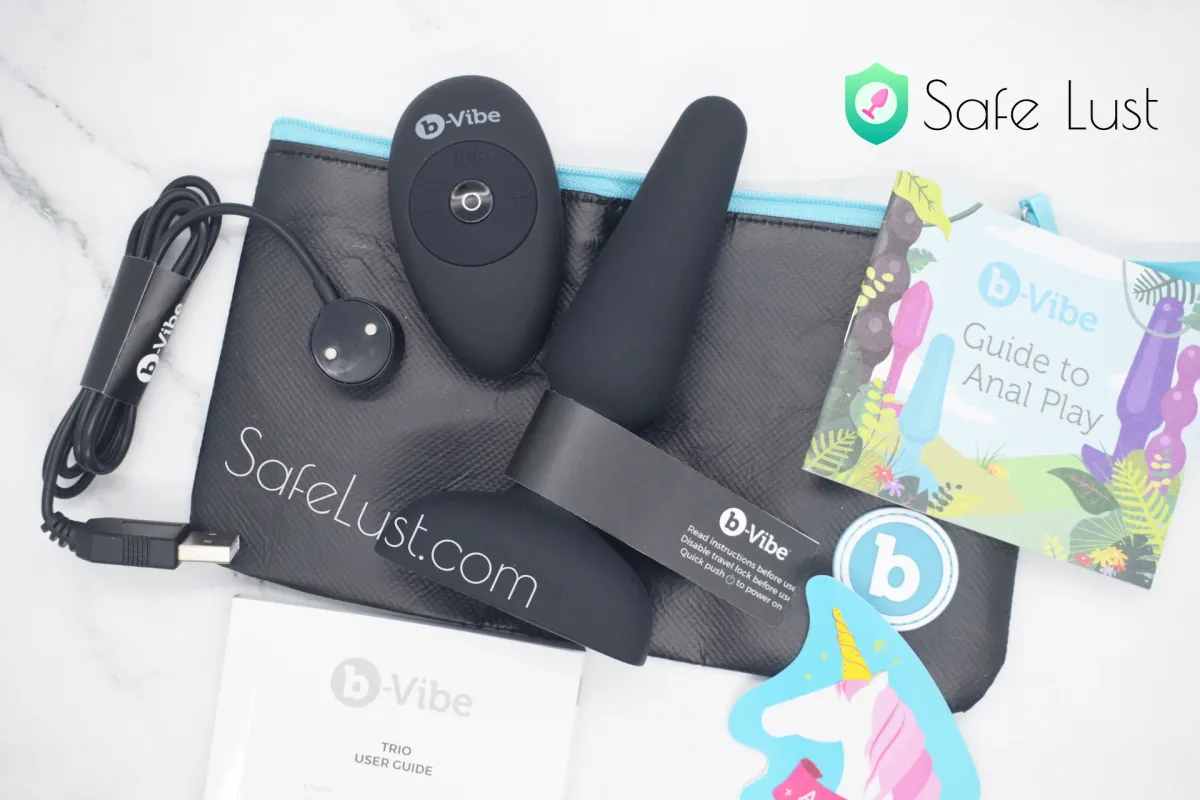 If you've seen my previous B-Vibe reviews, you'll know I'm always excited for their sex toys. High quality, and innovative features? The B-Vibe trio is no exception with its 3 motors and special vibration patterns. It is available in either black or purple, in this review, we are looking at the black version.
Packaging
The B-Vibe trio comes in a very welcoming box with lots of explanations. You'll first find marketing packaging around the sex toy box. A magnet is holding the box closed. Pull it open and you'll find the sex toy in a plastic mold.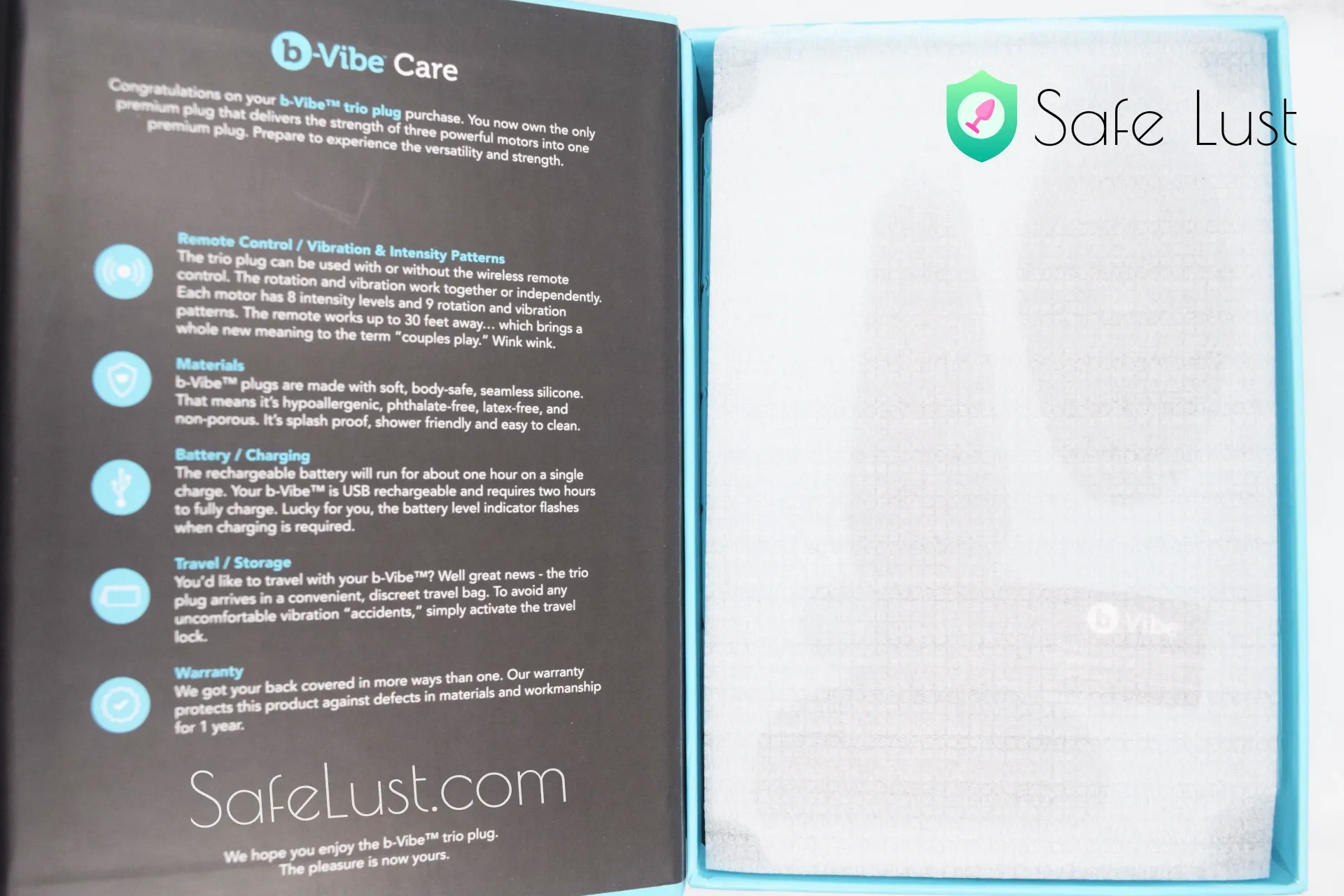 I'm not a fan of such plastic molds as these are not the most eco-friendly, but I have to admit the packaging is very fancy. 🎩
Hygiene Seal
While this is all very nice, one really important thing is missing. There is no hygiene seal ⚠️. That means it is hard to guarantee the packaging hasn't been tampered with. I'm a clean freak and this gives me peace of mind! Given the nature of sex toys, you'll want to make sure you do really get a new one, and not a returned unit.
Given B-Vibe's great reputation and price range, a hygiene seal is no luxury.
?
@B-Vibe please work on having hygiene seals for all your products! This way your customers don't have to worry about getting second-hand products.
Included Items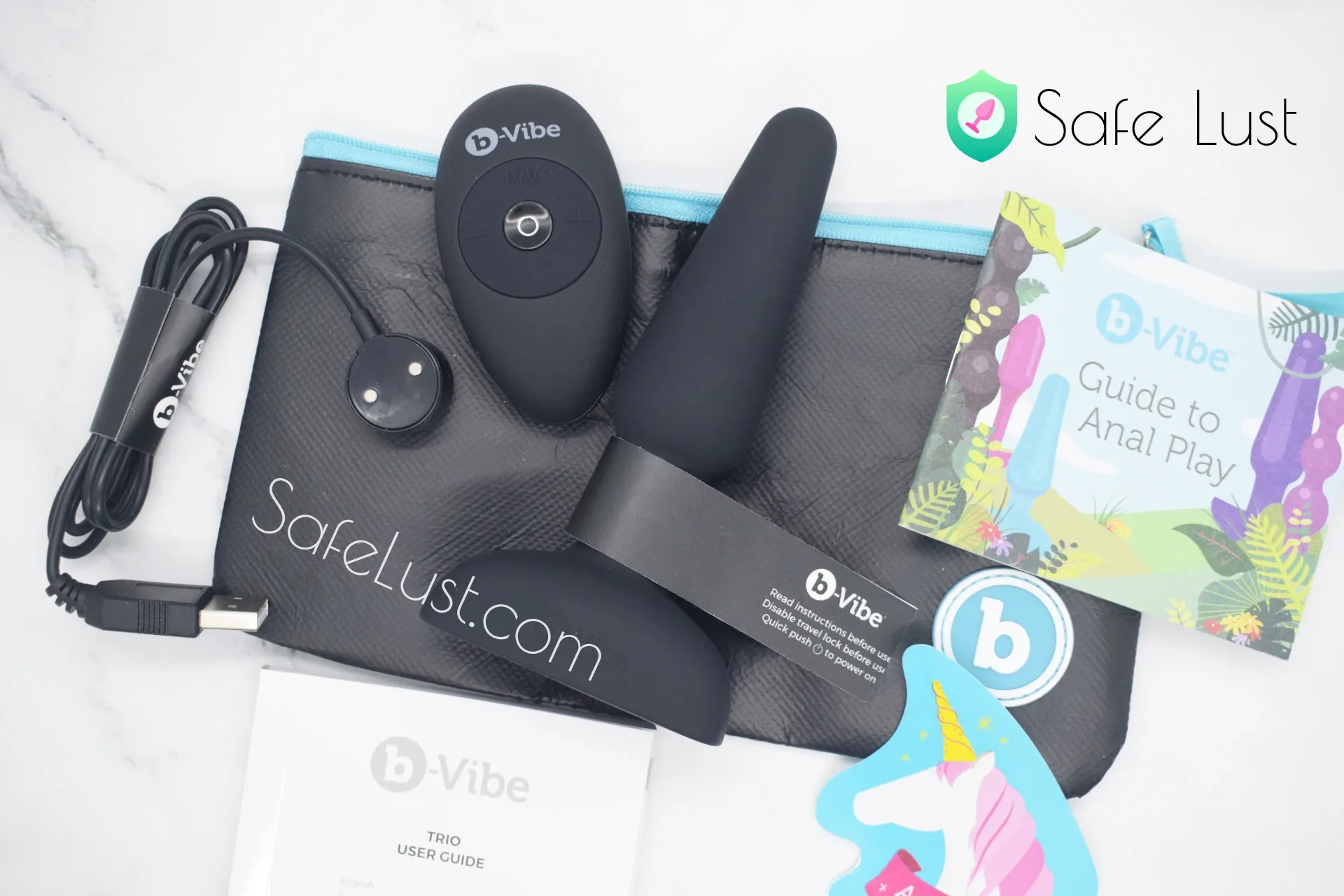 Inside this box, you'll find:
The B-Vibe Trio butt plug itself
A B-Vibe Trio user guide
One B-Vibe remote control, incl. battery (1x CR-2032)
A storage pouch with a zipper
A B-Vibe charging cable
A "guide to anal play" booklet
A B-Vibe "anal is magic" unicorn sticker 🦄
I really like the addition of the storage pouch, this one is of a good size and you could fit multiple sex toys inside 🤩! The only downside is the black part of the pouch can easily get very wrinkly - so try not to bend it 😉. For storing sex toys, this is more than good enough.
The non-bold items in the above list do come with most other B-Vibe products as well, the charging cable and remote control are compatible with some other B-Vibe products too.
Shape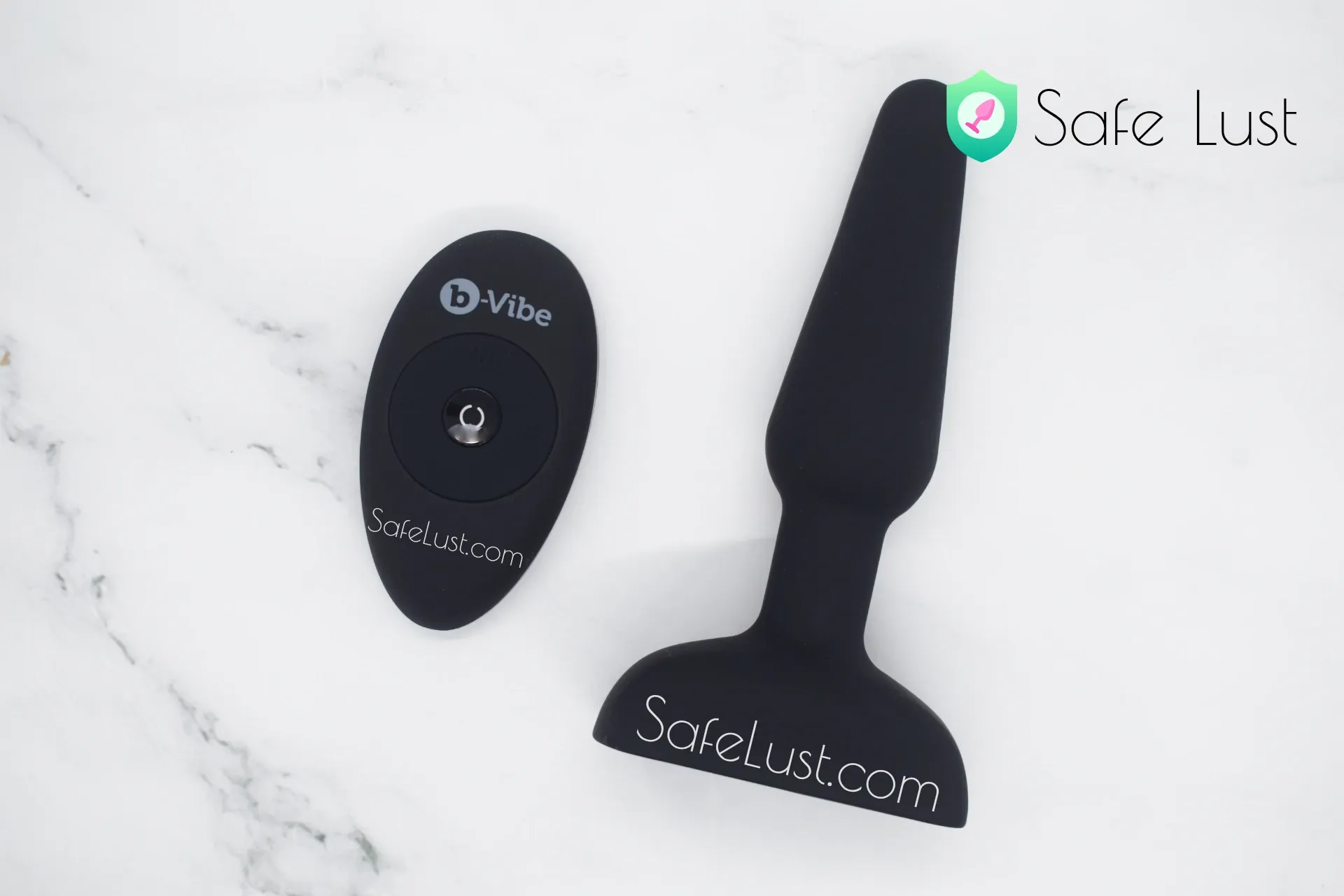 It's a simple shape that has been true and tested, it feels great no matter the experience level 😉. The smooth and soft tip gradually becomes larger, which helps with insertion. While it is not a huge butt plug, in my opinion, it is a great size that most people will be able to enjoy.
If you've read my previous review of the B-Vibe Anal Training kit, you'll find this shape is very familiar 🫢!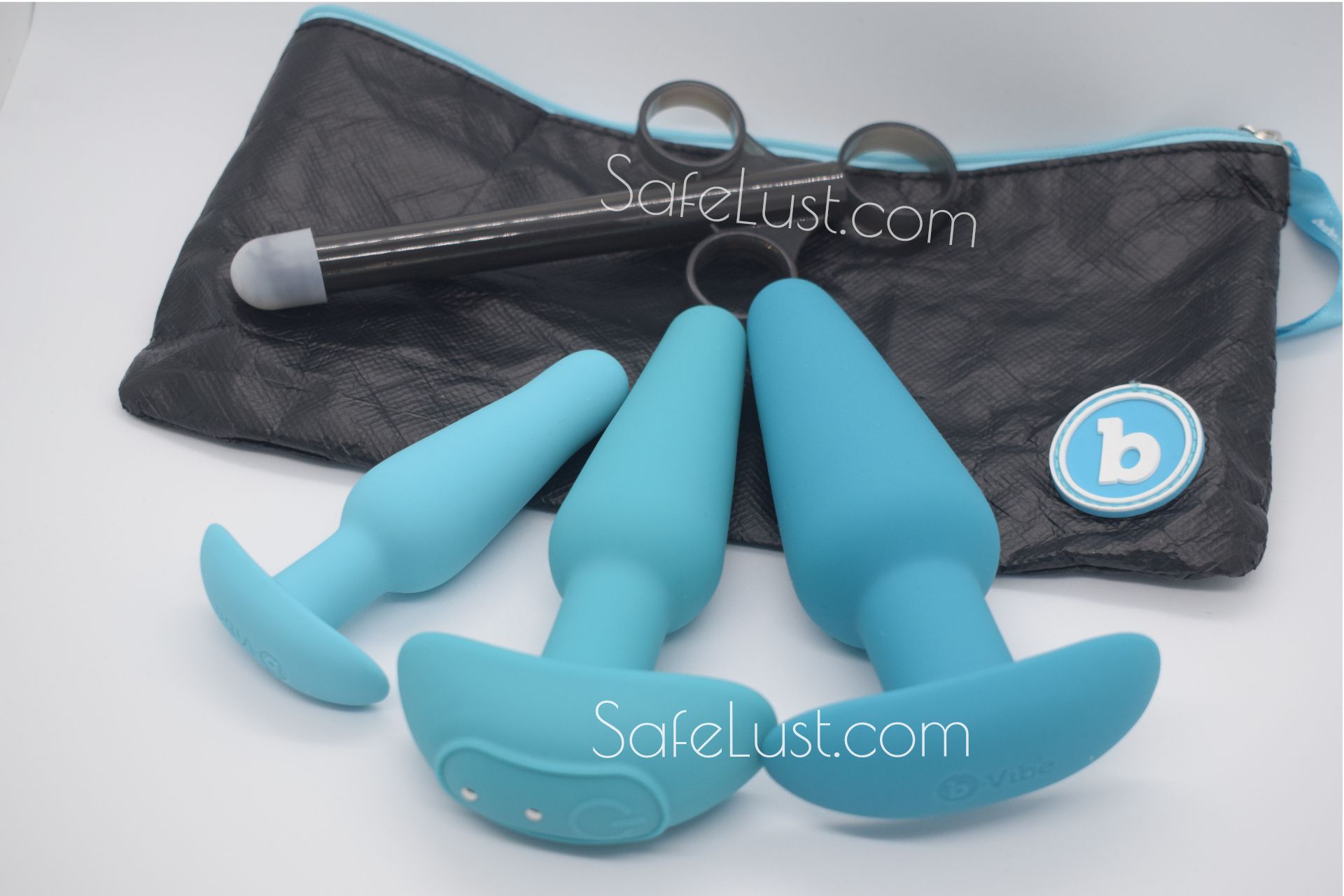 That's because the medium-sized butt plug in the above kit has almost the same bulb shape. The only difference is that the anal training kit's medium butt plug is 0.08" / 0.2cm larger in diameter. Apart from that, the base is very different.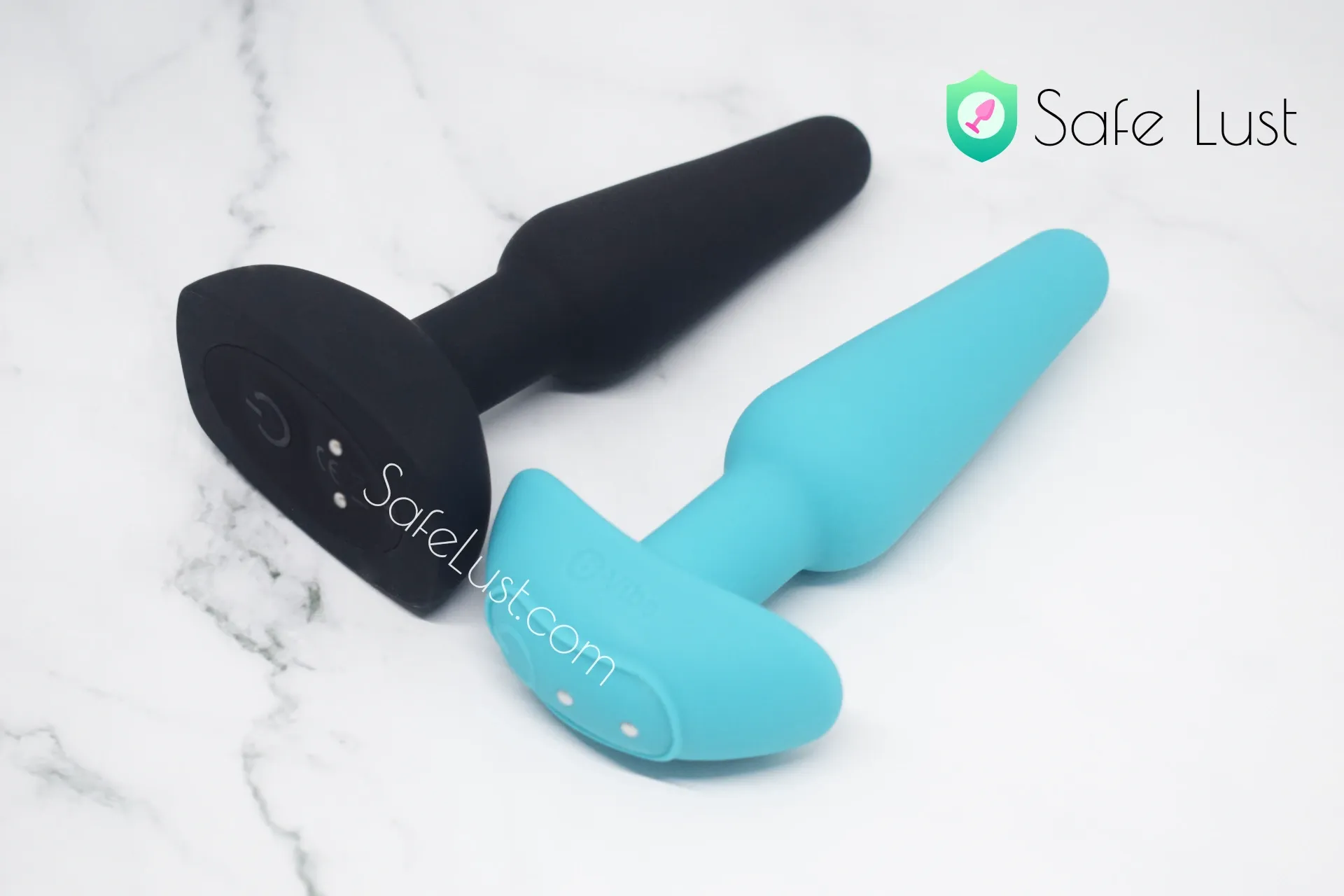 The base of the anal training kit butt plug is more rounded off, which has a tighter fit to your body during use. This also makes it more comfortable when sitting during use.
The Trio butt plug however has a more square, almost mirrored upside-down base. This is probably because it is more powerful and needs more hardware to power it. The Trio plug base still works fine, but I do prefer the anal training kit's butt plug base, which fits more to the contour of my body.
The internals of the Trio plug is different from the training kit, and as a result, the Trio plug does feel slightly more rigid at the tip, but not by much.
Size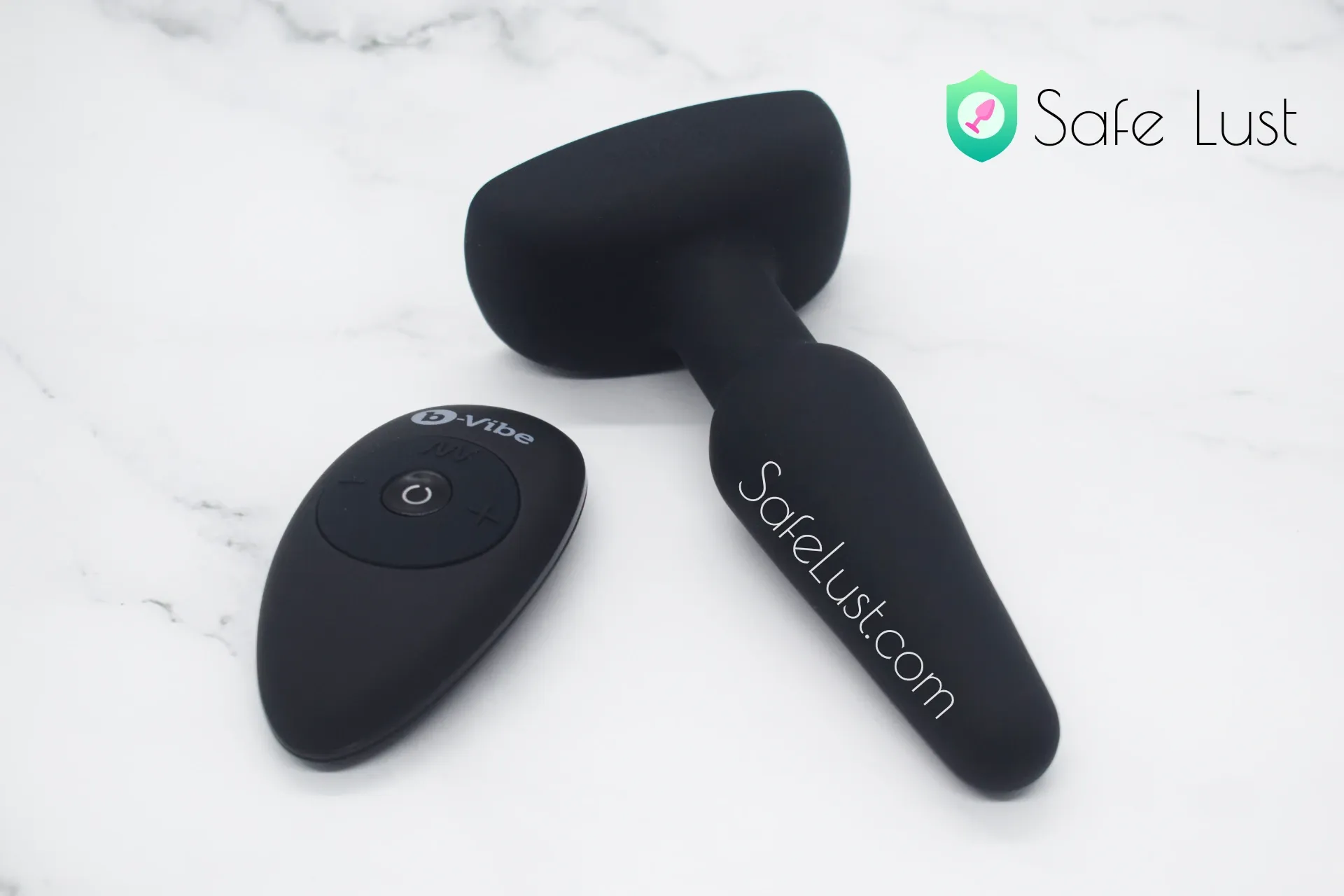 The Trio plug has a good size for any experience level, even for beginners. I find a 1.2"/3cm diameter to be a great middle-ground girth for butt plugs. The depth of 4.4"/11.1cm however does make you feel full 😌!
If you're into very large toys or really want a stretching feeling 👀, then it might be too small for you. Otherwise, it's a great size to use at any time.
Diameter: 1.2" / 3cm
Insertable Length: 4.4" / 11.1cm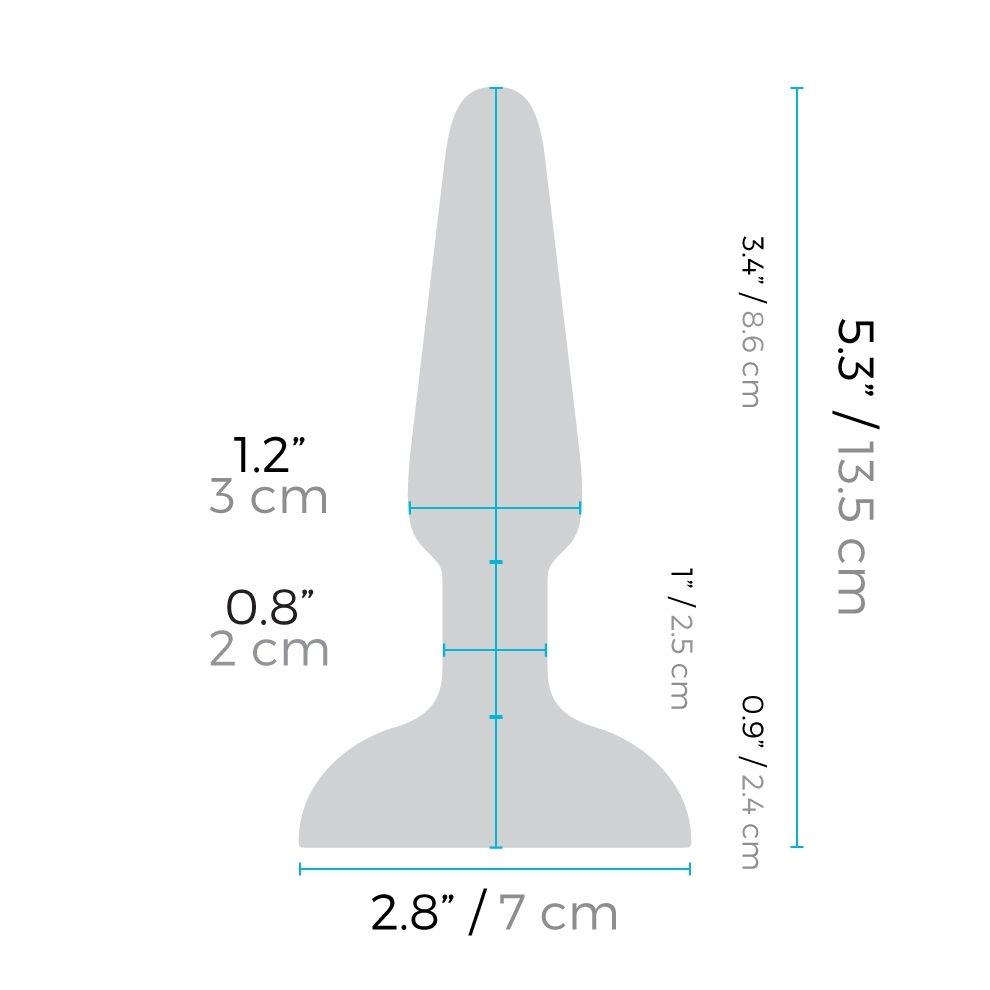 Features
Here's where the B-Vibe Trio shines! It surprised me, to say the least, the way it feels is very unexpected, and let me tell you, it's unexpected in a good way 🤩!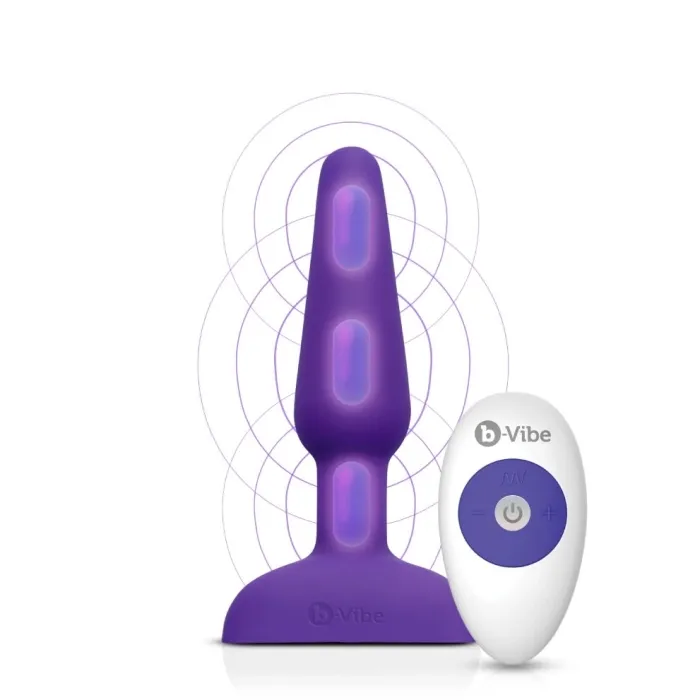 The unique thing about the Trio Plug is, it contains 3 motors to generate vibrations. You might be thinking, okay, so it just has stronger vibrations everywhere along the plug, that's boring! Not at all 😉.
The magic happens when you have special vibration patterns alternating the 3 motors. There are vibration patterns that start at one motor, and gradually move the vibrations onto to the next motor.
Some other patterns included are alternating vibrations very rapidly between two motors, and this feels very close to a self-thumping butt plug 👌. It feels as if it is vibrating the butt plug in and out at a very rapid pace. This for me is the best pattern, it feels amazing. I don't have any other butt plugs that do this, A+ to B-Vibe. With this vibration pattern, you can actually feel the butt plug moving in and out.
If you're wondering what a thumping butt plug is, I recommend you to read my Hueman Space Invader review.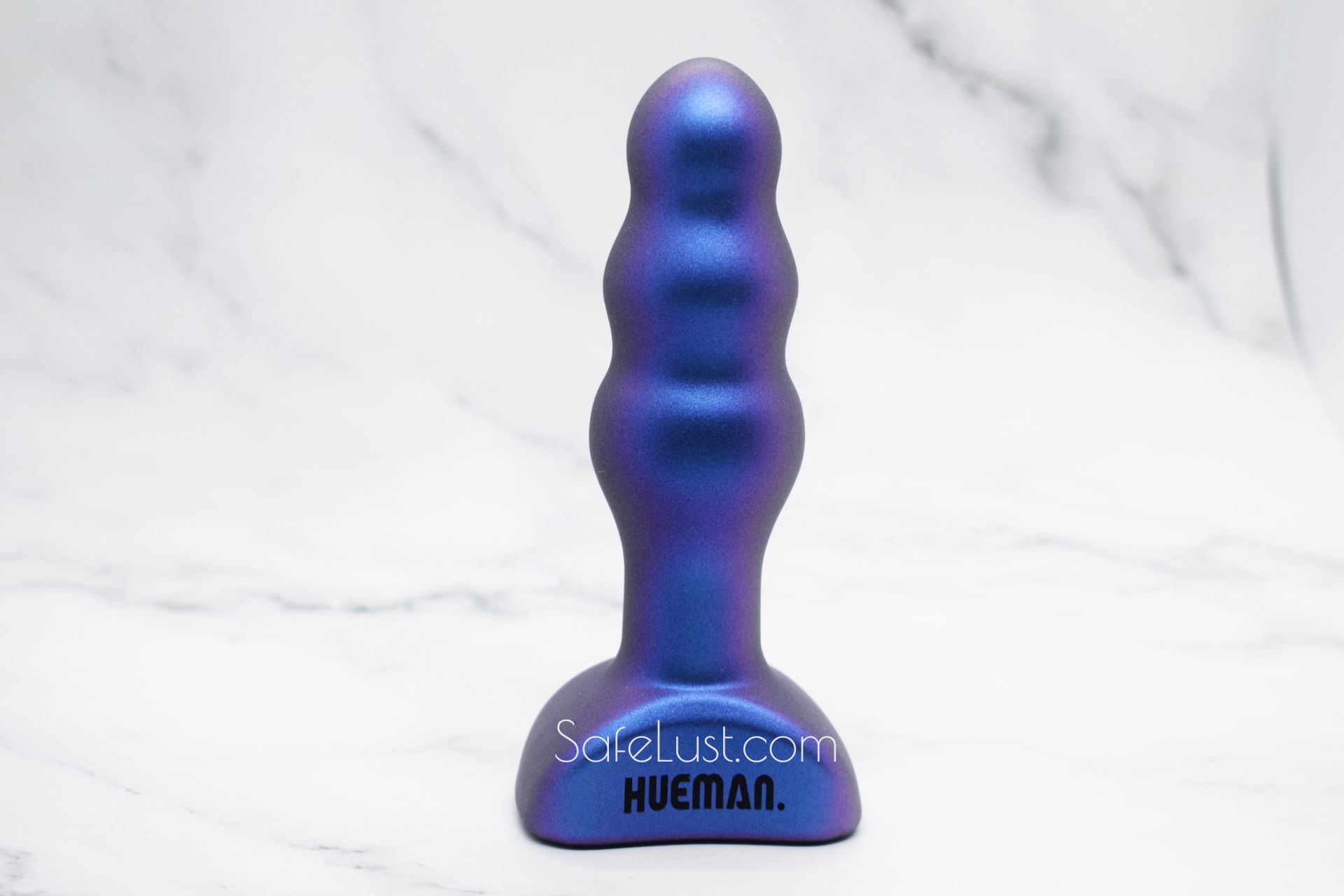 The feeling is different, not as strong as a thumping butt plug. A thumping butt plug will give you more sudden "shock" feelings as it keeps on changing directions suddenly, and at once. The feeling with the Trio is smoother since the vibration keeps on going, although it alternates the strength of the vibrations rapidly between two motors.
It is easier to keep the Trio plug in compared to a thumping butt plug. The thumping butt plugs have strong in-and-out thumps, which makes it harder to keep them in. I really don't recommend going out wearing the Space Invader – big chance it falls out!
Does that mean the Trio plug is better than thumping butt plugs? Not necessarily, to be honest I really love both! The trio plug is easier on the go and has a remote control, while a thumping plug gives stronger, shock-like feelings. In terms of noise level though, the B-Vibe Trio is the clear winner 🏆. The Hueman Space Invader thumping butt plug is almost 75dB louder than the Trio plug when measured near the sound meter!
Vibration Patterns
The Trio Plug's unique feature is the vibration patterns, so let's go through which ones you get with this butt plug!
Constant vibration
Constant vibration with more strength on the lower motor
Thumping vibrations (rapidly switching vibration strength between the motors)
Thumping vibrations on the upper 2 motors, along with constants vibration on the bottom 3rd motor. Feels great but noisier than vibration pattern #3.
Vibrating each motor. Starts with the bottom motor, then the middle motor, then the upper motor. Has a short pause between vibrations.
Intense thumping vibrations (rapidly switching vibration strength between the motors) the thumping vibrations alternate between motors 2-3 and 1-2.
Upper thumping vibrations (rapidly switching vibration strength between the 2-3 motors) on the upper motors 1 and 2. Short Pauses after 3 seconds.
Vibrating each motor. Starts with the bottom motor, then the middle motor, then the upper motor, back to middle motor and bottom motor. Has a short pause between vibrations. The difference with pattern #5 is that here the pattern will switch between motors this way: 1-2-3-2-1 while the #5 pattern is: 1-2-3 1-2-3.
Long vibrations with thumping alternating between motors
My favorite is the thumping patterns! It is really unique from a vibrating plug to bring thumping feelings while being discrete. My favorite patterns are #3, #6, and #10.
Next to the 9 vibration patterns, it also comes with 8 speed levels for fine-grained control of vibration strength.
Noise Level
The following sound levels have been recorded at 15.75" / 40cm away from a sound meter, in a room with 35dB background noise with the toy held in my hand.
Lowest setting: Not discernable with 35dB background noise
Highest setting: 42dB
The following sound levels have been recorded with the butt plug right next to the sound meter, in a room with 35dB background noise with the toy held in my hand.
Lowest setting: 60dB
Highest setting: 67dB
This gives us consistent results, with the highest setting being 7dB louder than the lowest setting. The lower settings are really quite discreet, especially when you are wearing the plug!
Long-Term Wear
Since this is a more rigid plug, I would not recommend it for long-term wear. Softer butt plugs like the Tantus Super Soft toys, or the Fun Factory Bootie Plug are much more suited for long-term wear since softer butt plugs are less likely to block your blood flow.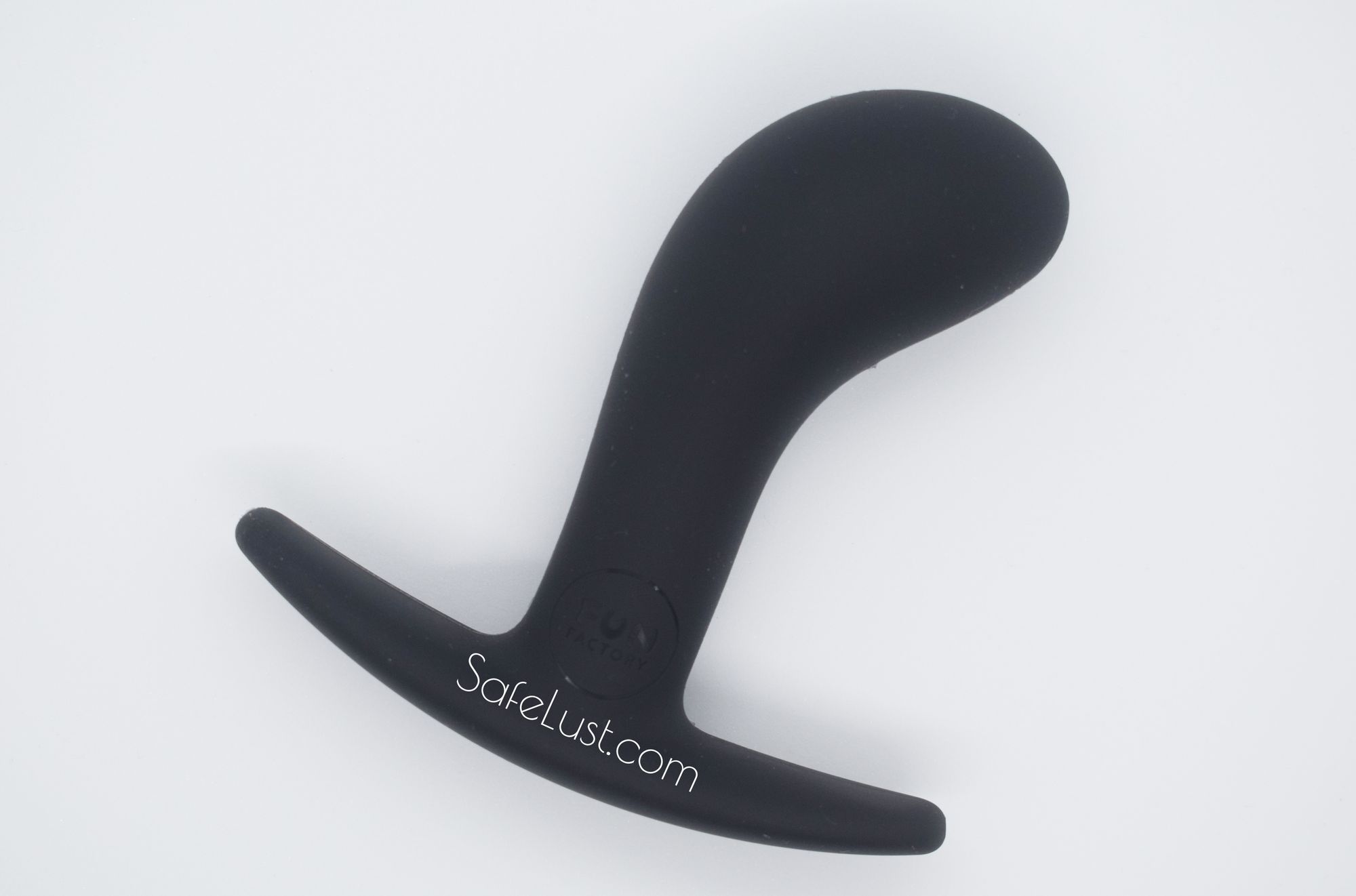 That doesn't mean you can't use it while going out – this butt plug seems like a perfect candidate for this.
Do note that the base of this plug is on the larger side, along with the deeper design of this plug, you will feel it try to push in quite deep while sitting down. If you want to avoid this or want a more beginner's plug, you could try the B-Vibe Novice, although it doesn't come with the amazing 3-motor design.
Remote Control
Some improvements can be made in terms of remote control. The remote control included does work very well, but:
It is not waterproof
It requires CR-2032 batteries which easily lose power when not in use
My previous B-Vibe Rimming Plug remote control broke while it was barely used and never touched the water
It is not app-controlled, patterns cannot be customized
Imagine having this amazing butt plug be app-controlled? That would bring so many more possibilities. Customizing patterns between the 3 motors, sharing patterns online, and giving the long-distance partner control of your toy. And most of all, you wouldn't have to worry about batteries or a broken remote control.
?
@B-Vibe I would love seeing these butt plugs app-controlled, it would bring so many more possibilities! It would also open a new market to you, of long-distance couples who want to use it for long-distance play.
A lot of brands are coming with app-controlled butt plugs, and this seems like a step in the right direction for the future of sex toys. App-controlled butt plugs are not necessarily expensive. Satisfyer has a lot of affordable app-controlled sex toys.
Nevertheless, if you want to make sure the remote control battery lasts for a while, I recommend putting back the "pull before use" tab between uses. If not, you will end up disappointed as the battery will lose its power quite quickly.
Material and Texture
The Trio plug is made of body-safe silicone material, very similar to the other B-Vibe sex toys. The Trio plug is slightly bendable, with a smooth silicone feel. The silicone does not feel too grippy.
The Trio plug does have a slight seam, but it is so minimal that it is hard to feel even with a finger – nicely integrated by B-Vibe. The seam does not bother me at all and shouldn't be an issue.
Cleaning & Maintenance
The Trio plug is easy to clean, being splash-proof you can use a mild soap and slightly warm water to give it a quick clean. It's a pity it's not marketed as waterproof though, so I'm more careful with using water around the base and its buttons.
Should you get it?
If you're looking for a great all-around butt plug with a traditional shape and discrete-ish innovative vibration patterns - the Trio is waiting for you.
If you're searching for special vibration patterns and thumping feelings? Just go for it, the Trio plug excels at that.
Who is it not for?
If you're looking for long-term wear, a very girthy butt plug, or special shapes and textured sensations, this is not for you. While the shape is more traditional, the way its 3 motors are used is not only innovative, but it also feels great during use.
Do note that the Trio plug is splash-proof and not fully waterproof 💦.
Alternatives
If you're looking for a full set of butt plugs, the B-Vibe anal training kit can be a great alternative. Its medium butt plug has a similar shape but lacks the 3 motor design and remote control. You do lose the great interaction between the 3 motors of the Trio plug.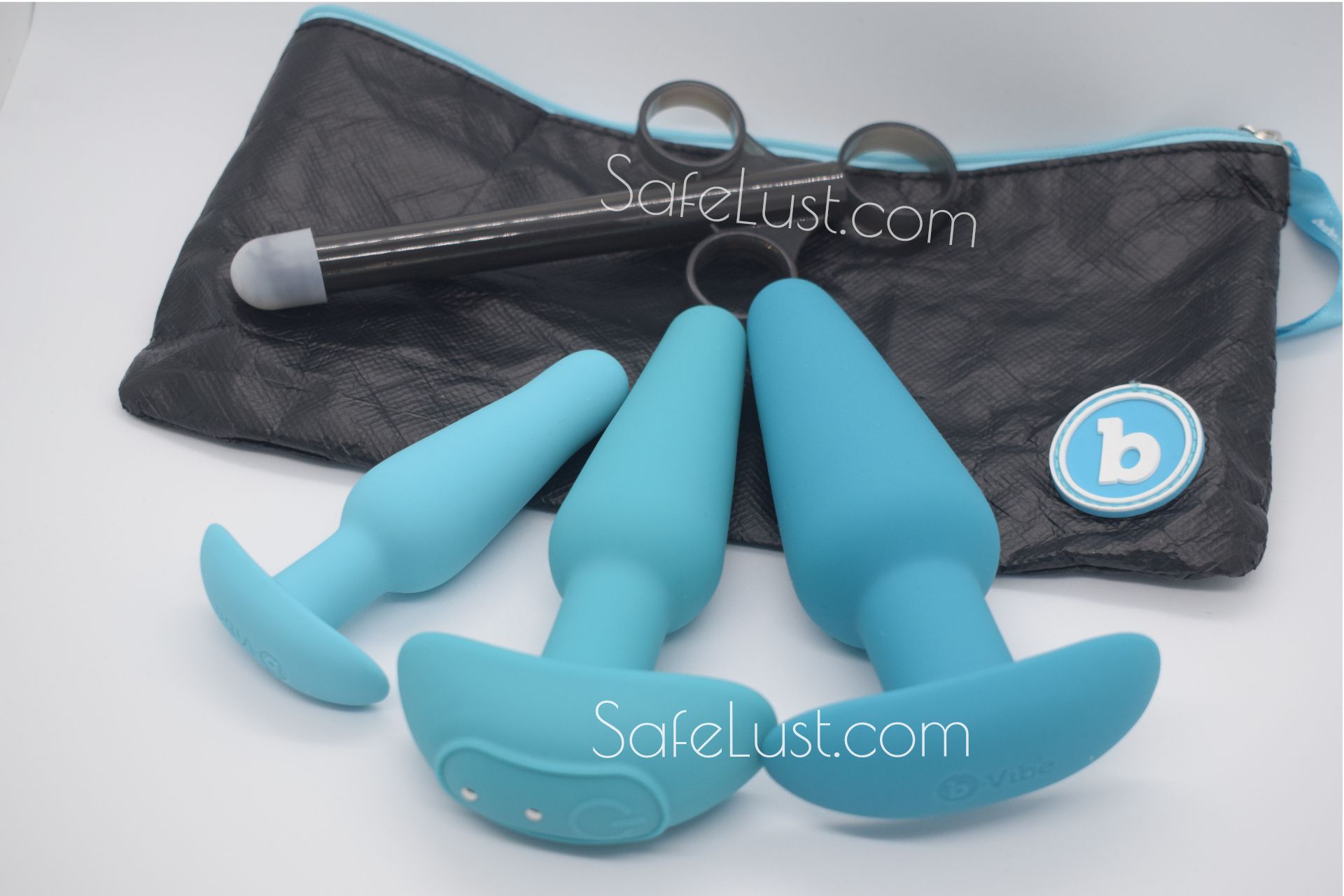 If you're looking for a very powerful app-controlled butt plug, you will love the Lovense Hush. It is incredibly powerful, although not the quitest plug.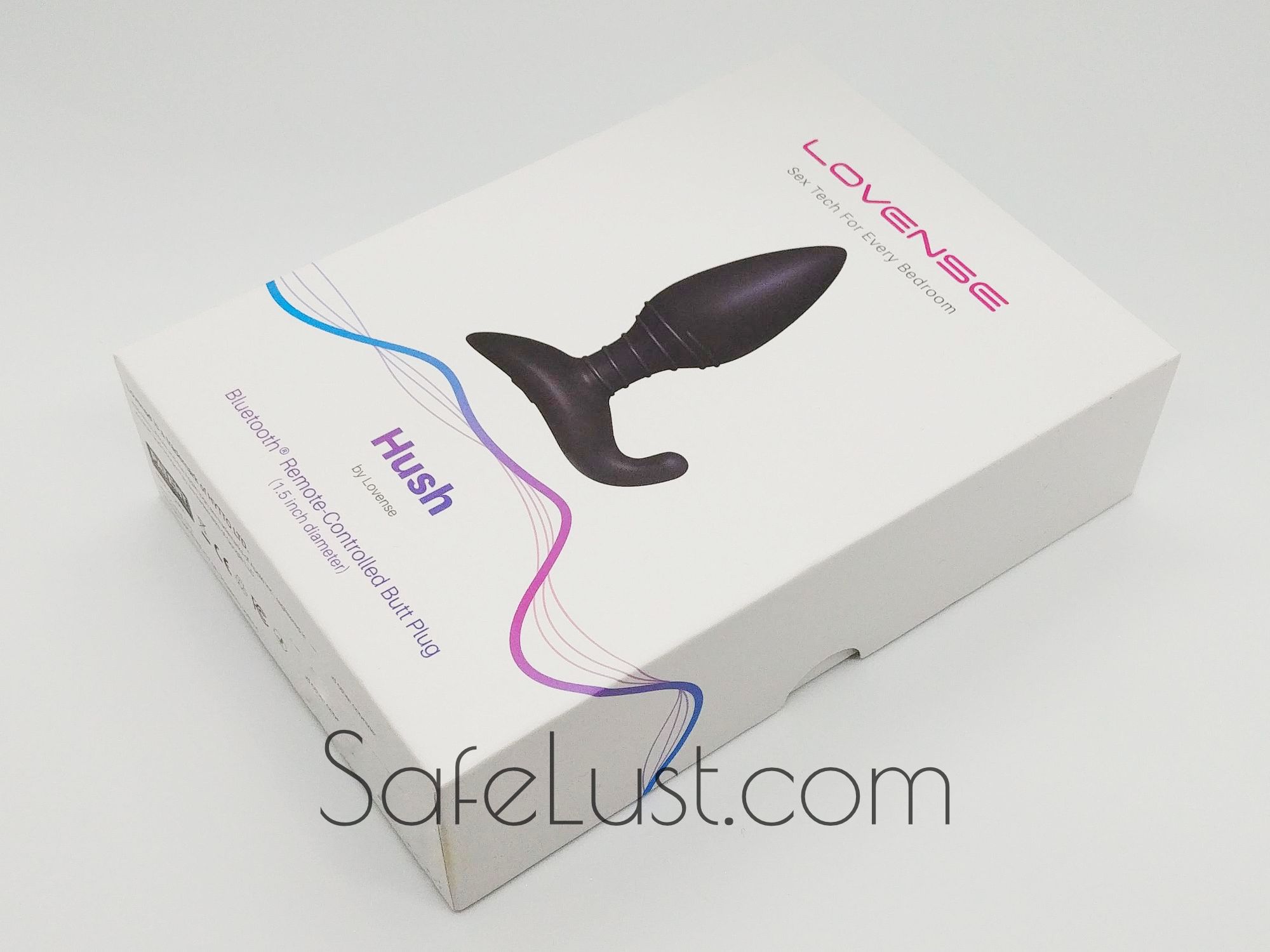 Still looking for more unique features? Don't miss out on the B-Vibe Rimming Plug Petite. Its rotating beads around the base are a feeling that keeps me coming back for more 🥰. It is one of my most used butt plugs from my large collection.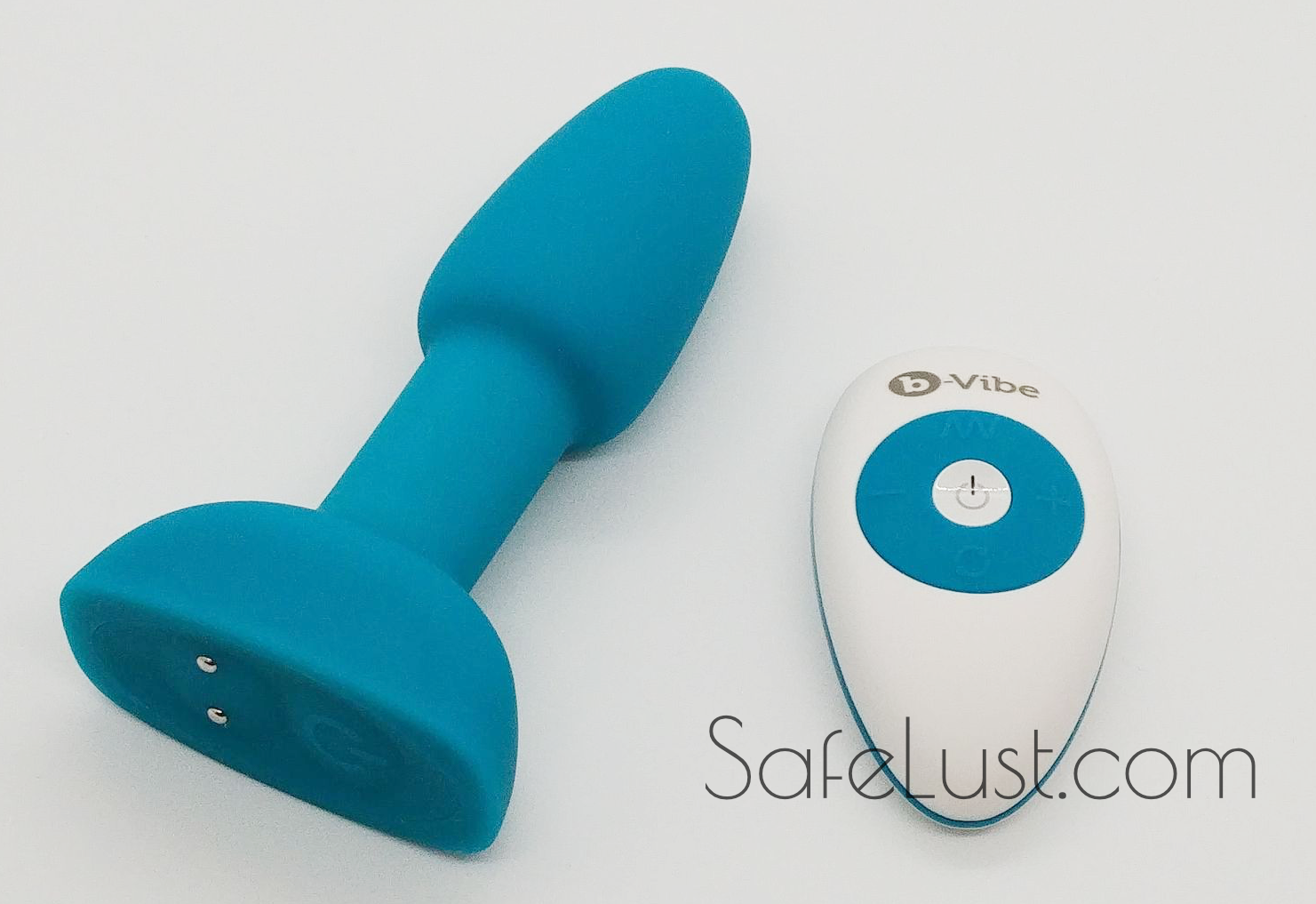 Pricing
While the B-Vibe sex toy prices can be higher than others, you do really get what you pay for ✅. The B-Vibe trio retails for 145 USD, and at the time of writing this article, it is on sale at the official B-Vibe website. Look around your reputable shops to find the best price.
Summary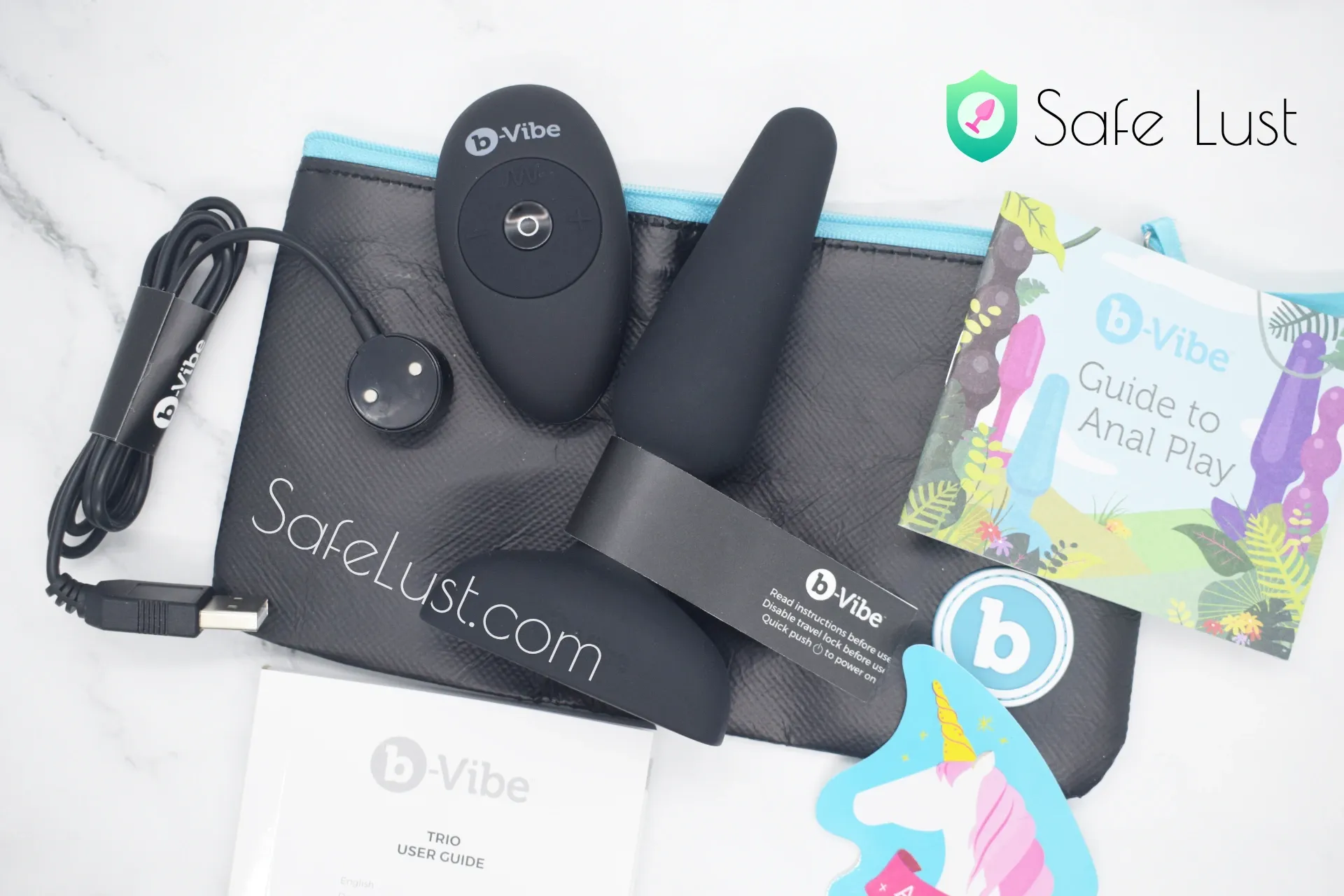 The B-Vibe Trio is an innovative plug that surprised me, and delivered more than I expected! The three motors really do work well thanks to the very fun vibration patterns. It's a pity that it is not waterproof, and not app-controlled. It remains a great traditional-shaped butt plug that you can easily wear out and about.
If you don't have any thumping butt plugs, the Trio plug is sure to surprise you.
B-Vibe Trio Butt Plug Review Summary
Pros
Body-safe silicone
Unique 3 motor design with unique vibration patterns
Thump-ability!
Discrete vibrations on lower settings
Splash-proof plug
Comes with storage pouch and guide
Cons
"Splash-proof", not fully waterproof
Remote control is not waterproof and does not feel very sturdy
The shape of the butt plug base does not hug around your body contours
No smart/app controlling of the butt plug
Final Score: 8/10
The unique 3 motor design is better than I expected. The Trio plug is a very welcome addition to any toy box. If you're looking for special vibration patterns or thumping feelings, don't hesitate.
🚀 Never miss new toys 🚀
Sex Toy Reviews straight to your inbox
By subscribing, you agree to the Terms to receive Safe Lust promotional and marketing emails.

No spam. Unsubscribe anytime.