B-Vibe Anal Training Kit Review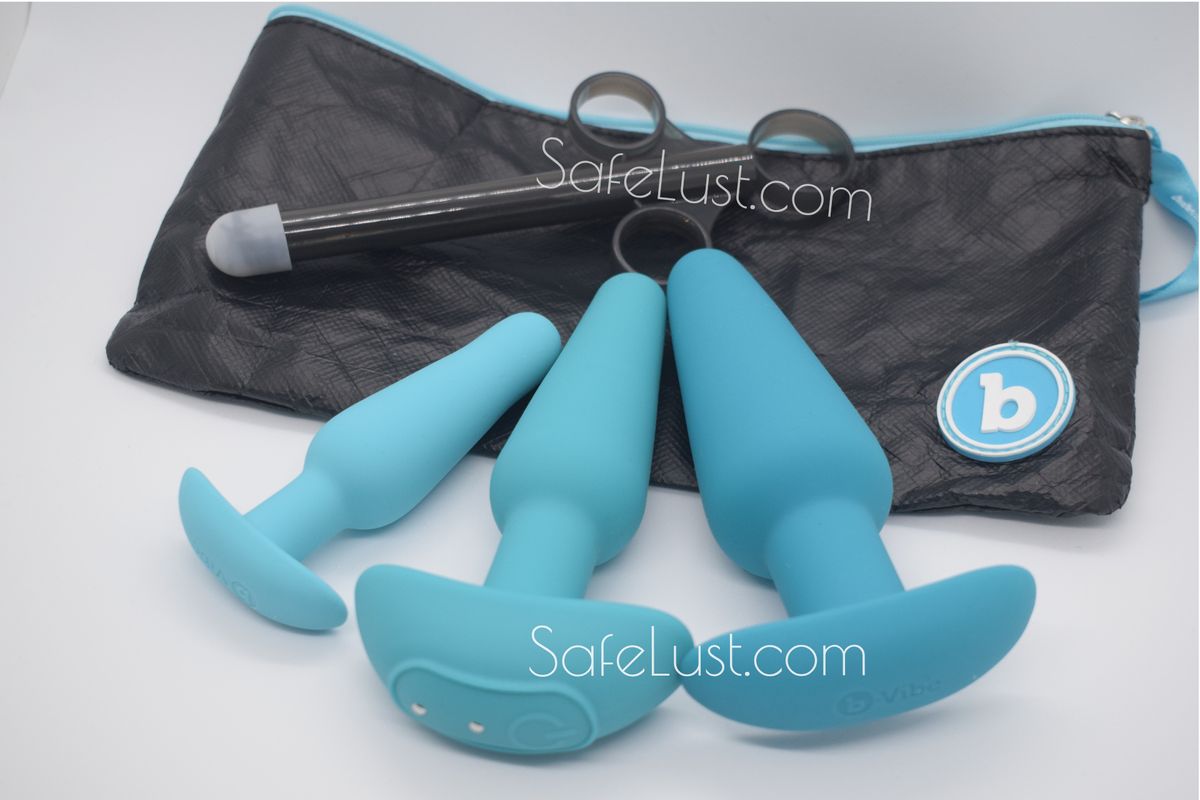 I've had the B-Vibe Anal Training Set for a long time, and I keep coming back to this set. It is time to finally write a review of this set!
Bear (or bare 😏) in mind that I don't have the original box and so on anymore, so I can only provide photos of the kit as I have it now. Hence I'm skipping the packaging part of this review as I don't remember how it came!
Contents
This training set comes with so much!
A small butt plug
A medium-sized vibrating, USB-rechargeable butt plug
A larger weighted butt plug with a metal ball inside
A lubricant syringe
An enema
A zipper travel pouch
A guide book to anal play
This all for a retail price of 159 USD, while you can usually find some discounts around the holiday periods (Christmas, new years and so on). I can already tell you this set is a steal, and especially if you have a discount.
Size & Shape
In this set, the shape is the simple usual butt plug round shape. A truly tested and working design.
I do have to mention something about the bases on these plugs, especially about the smaller plug! First, let's take a look at the size chart below.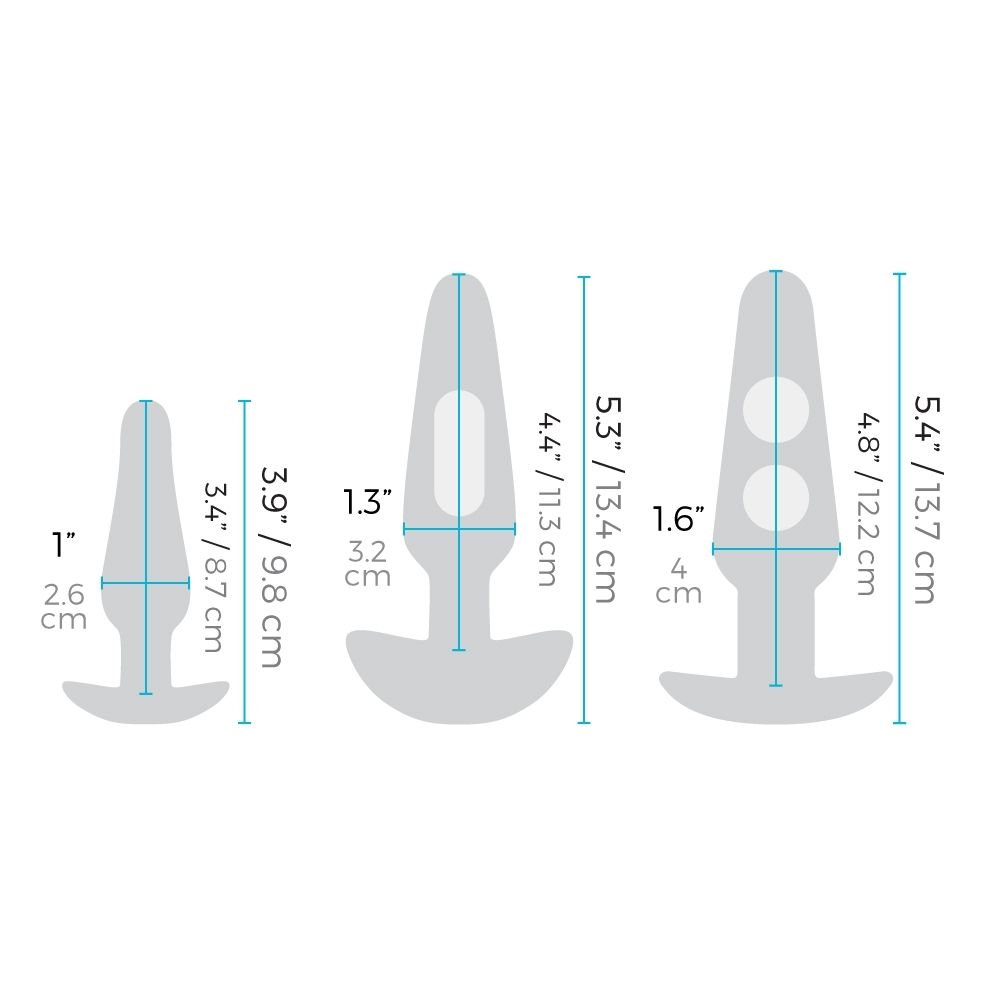 Small Butt Plug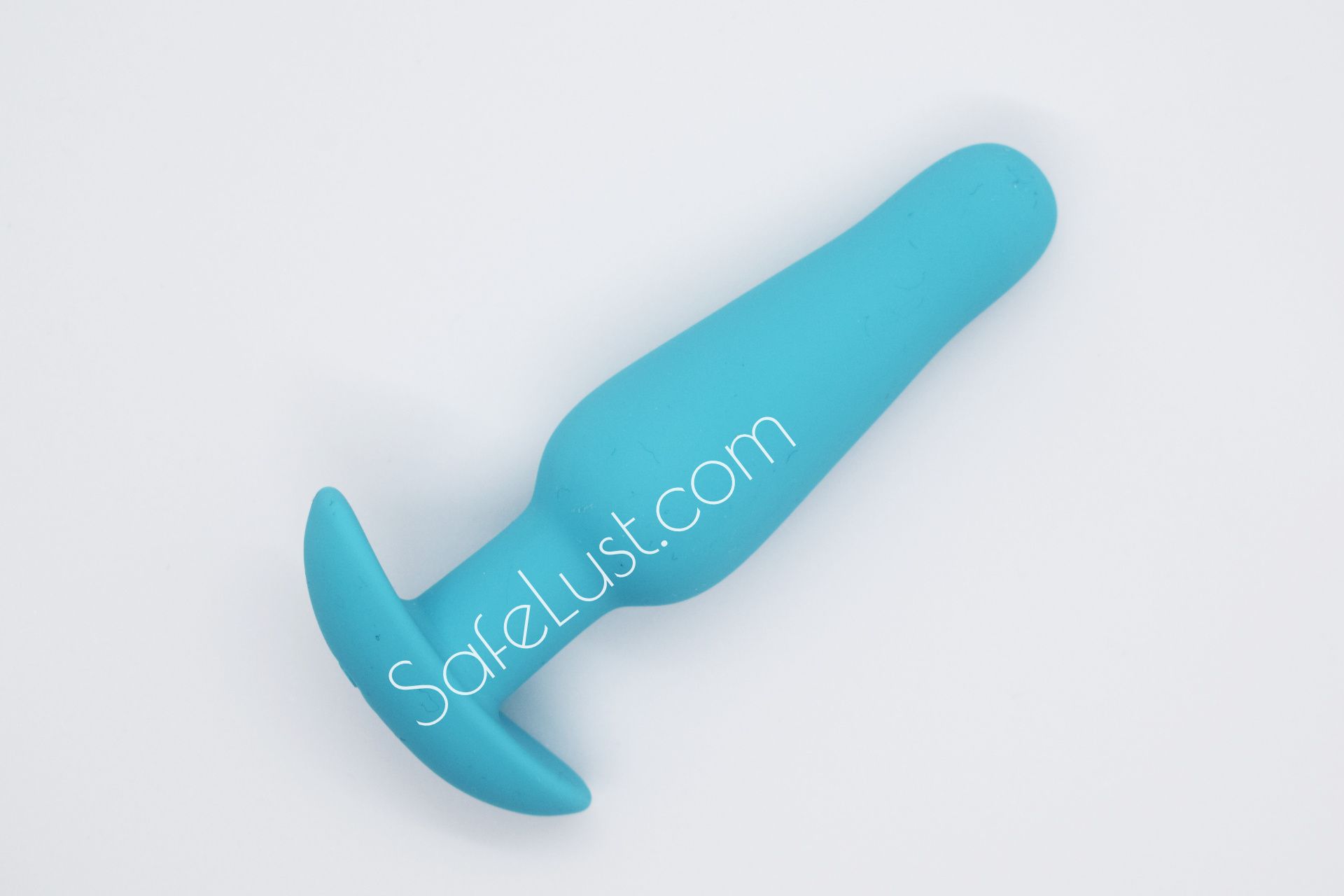 The small B-Vibe Butt Plug
From the B-Vibe anal training / education set
The base on the small plug is quite small, it's just on the acceptable limit. It should be OK when you are starting out, but once you get more experience with larger toys, I'm afraid this base might not hold this butt plug in place, and it might get lost inside!
All in all, it's good for starting out, and this butt plug does feel great even though its smaller size. Just be extra careful that this butt plug does not get sucked in!
While great for starting out, you probably won't use this butt plug much once you get used to the medium or larger size.
Medium-sized USB-Rechargeable Vibrating Butt Plug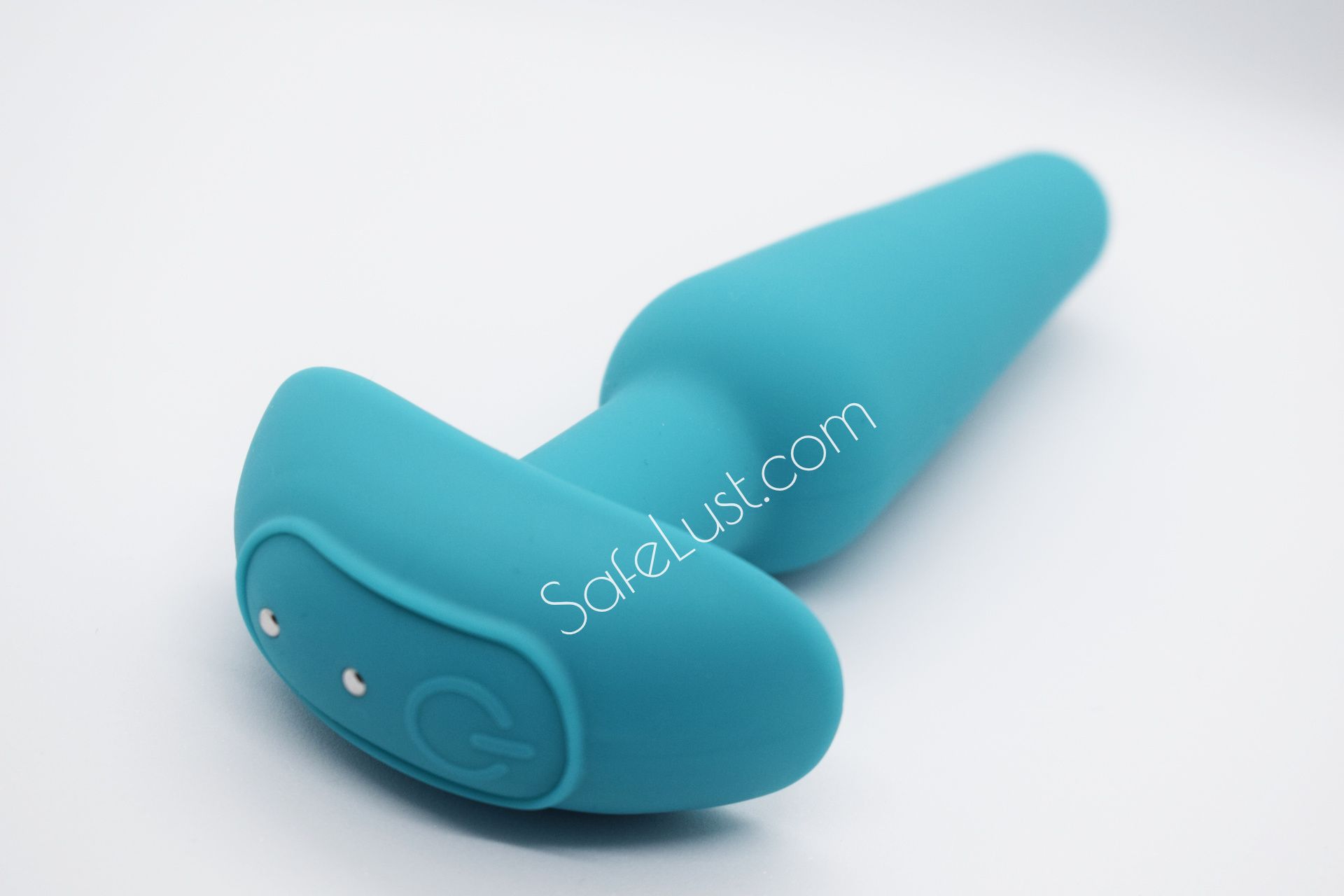 The Medium USB-Rechargeable Vibrating Butt Plug
From the B-Vibe anal training / education set
The medium-sized plug is actually a usb-rechargeable vibrating butt plug. The base is slightly deeper to house the electronics. That means sitting with this butt plug in might not be as comfortable, as it sticks out slightly.
Vibration-wise, the vibrations feel amazing. They're not the strongest vibrations, but they feel great none-the-less. The vibrations are surprisingly not that loud, so for some discreet play, I enjoy using this plug.
It is USB-rechargeable, waterproof and its battery lasts for a long time. I've used it many times in the shower and its waterproofness is definitely fine.
Do note the button to switch the vibrations is at the bottom of the base, and it is not remote controllable.
Large Weighted Butt Plug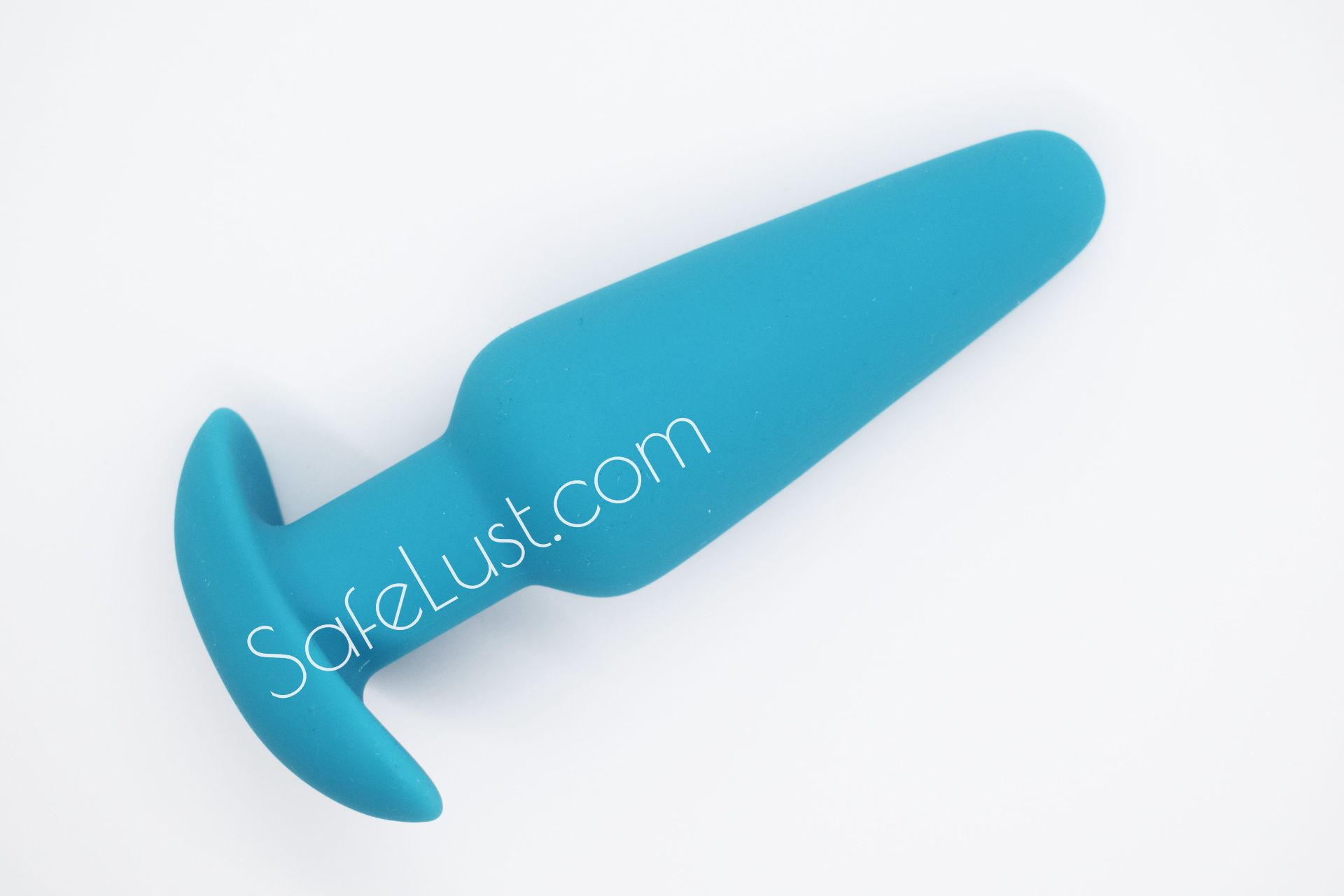 The Large Weighted butt Plug
From the B-Vibe anal training / education set
The large plug has a good sized, secure base, so I wouldn't be worried at all about it slipping in. Since this is a weighted butt plug, there are no electronics, and the base can be flatter. This means it's easier to sit while having this butt plug in. At least, if you can handle the size.
This size is just too large for me to comfortably use it, especially since the material is quite rigid. I managed to play with it a few times for this review. You will definitely feel a stretch with this one – which is probably the intent of a large plug!
This butt plug has two metal balls inside which creates fun sensations as it bounces and jiggles around as you move. With many such butt plugs, the sensations are usually quite limited, but with this butt plug the metal balls inside are actually quite obvious and nice to feel.
Accessories
There are quite some accessories provided, let's go through them.
The full contents of the B-Vibe Anal Training Kit / Anal Education Set
Lubricant Syringe
The lubricant syringe is a nice addition. Do you really need it for anal play? Not really. Does it help when starting out? Definitely. Having adequate lubricate inside and around when you are starting out with anal play makes it easier to have a fun session.
I'm a very big fan of silicone materials since they are not porous and can be cleaned. This syringe is however made from plastic, which does bring some doubts in terms of hygiene. I wish they would make a fully silicone alternative.
Anal Douche / Enema Bulb
The set comes with a rather large enema. A smaller enema bulb would have been just fine. The silicone of the bulb is high-quality. The nozzle of the bulb is however made from plastic, which I have doubts in terms of hygiene. Some other brands do have fully silicone enema nozzle.
It's a pretty basic enema device, the water can go out, but also back in if not handled well. I would've preferred a one-way nozzle, so the water cannot get back in. There are some brands which sell this. Considering the price of this set, I can understand it is just a simple enema bulb.
Toy Pouch / Guide Book
The zipper toy pouch feels good, looks nice and it is big enough to house all the toys at the same time, except for the enema bulb.
The guide book contains some handy tips and tricks for anal play beginners. You probably won't keep this book as the contents are quite basic. The book is still useful for beginners.
Should you get it?
Yes! I don't have anything else to say. This is a perfect anal training kit. If you're searching for an anal training kit, or just a good vibrating butt plug, this is the one!
If you're looking for more special feelings like, thumping or rimming sensations, you might want to check out the below butt plugs instead.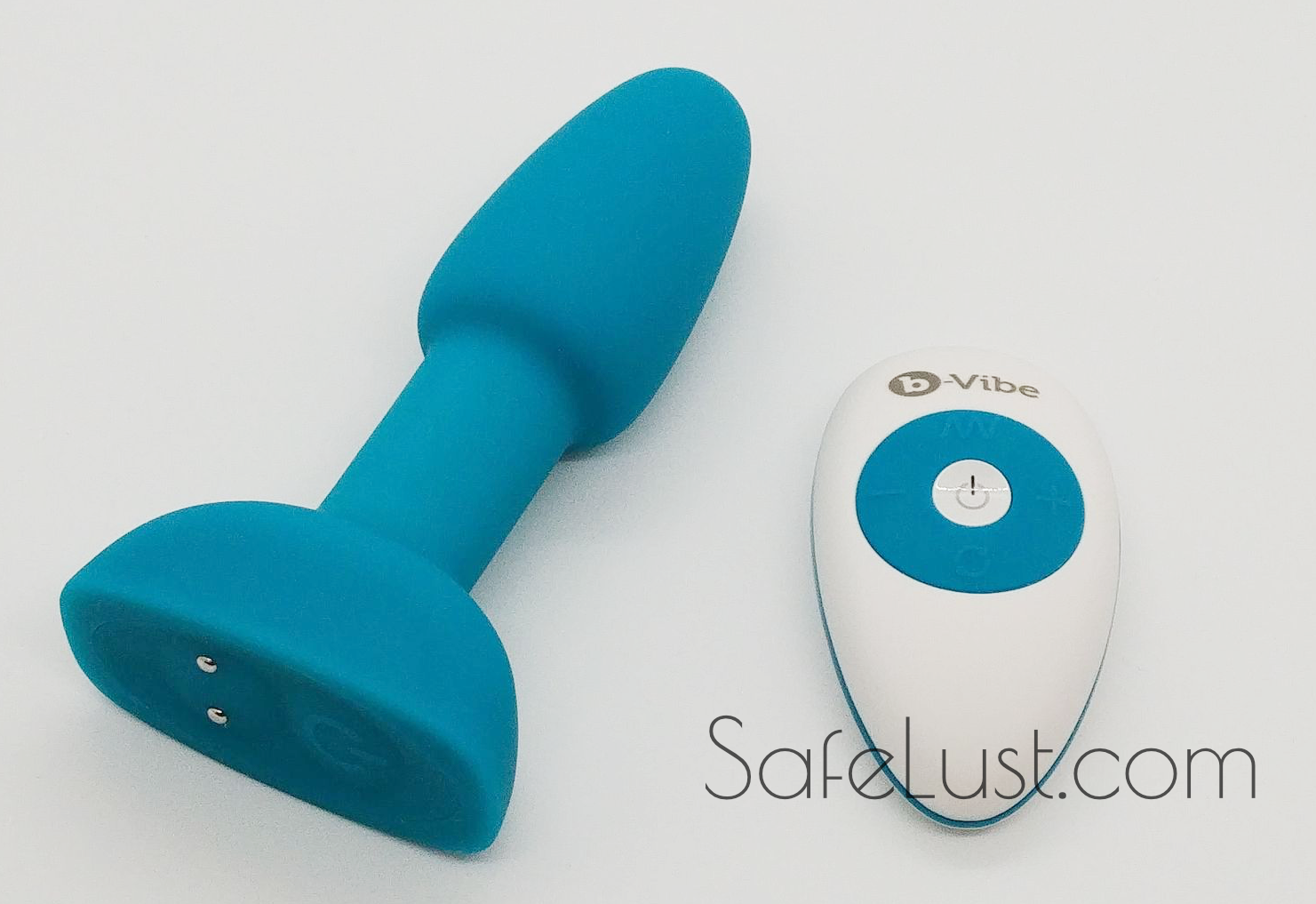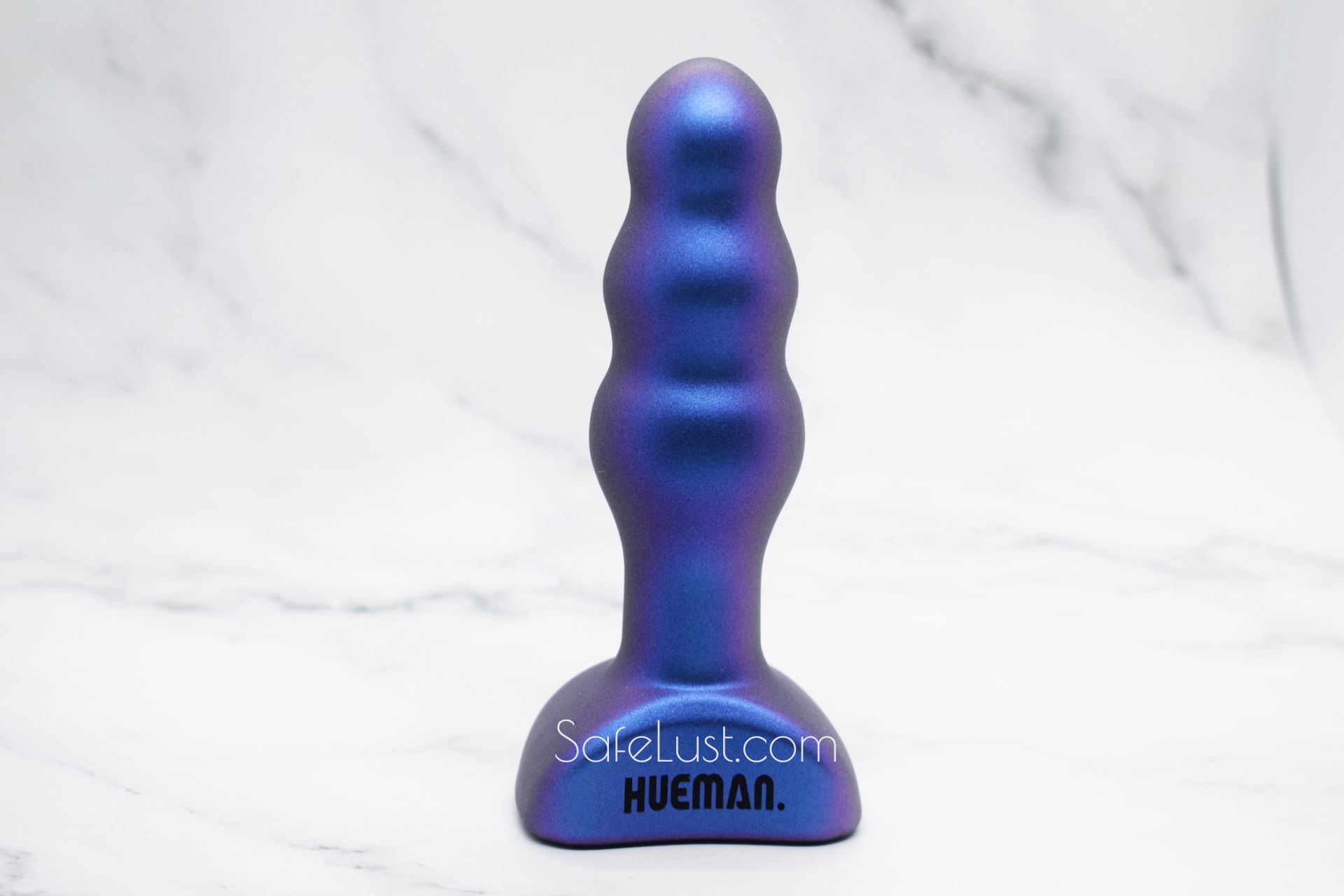 Who is it not for?
Advanced players who are searching for extra special sensations. In the end this is a good reliable butt plug set, but it has the usual butt plug shape. If you already have a nice collection and you are into more textured, or remote controlled butt plugs, then this kit might not be for you.
Alternatives
I'm not willing to recommend alternatives for this set. I truly believe this is the best anal training set you can buy on the market at this point in time.
Sure, there could be some improvements, such as a more quality enema bulb, but all in all, it is still the best anal training set out there right now.
Apart from lubricant, this set is fully complete, and includes high-quality sex toys that will last you a very long time – and that you won't get bored of.
Summary
B-Vibe Anal Training and Anal Education Kit Review Summary
Pros
High-Quality Body-safe silicone
Great variety of butt plugs
Includes all accessories you will need except for lubricant
Waterproof
Cons
The base could have been longer on the small butt plug, to feel more secure
The provided enema bulb does not have a one-way nozzle, and its nozzle is made from plastic
Final Score: 9.5/10
This set is really all you need to get started with anal play, or if you're just looking for some new toys to play with! It is worth the money, and will bring you many hours of pleasure.
Once you get used to this training set, you'll very likely get addicted to the B-Vibe range of toys and want to try out the B-Vibe rimming plug petite. Which I also reviewed: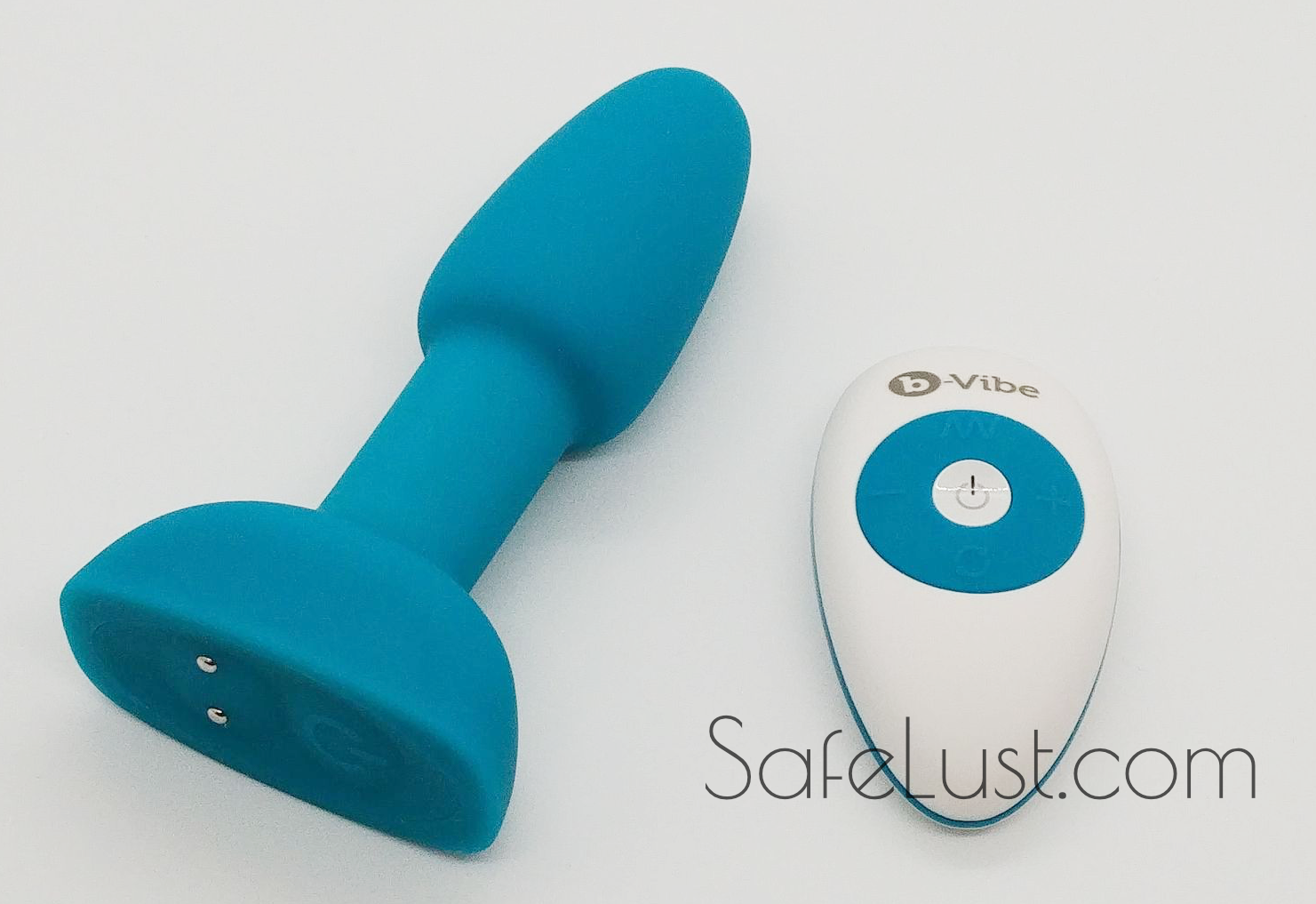 🚀 Never miss new toys 🚀
Sex Toy Reviews straight to your inbox
By subscribing, you agree to the Terms to receive Safe Lust promotional and marketing emails.

No spam. Unsubscribe anytime.