Lovense Hush 1.5" Bluetooth Vibrating Butt Plug Review
Reviewing the popular Lovense Hush 1.5" remote controlled Bluetooth butt plug. It features one of the best mobile apps to control the butt plug.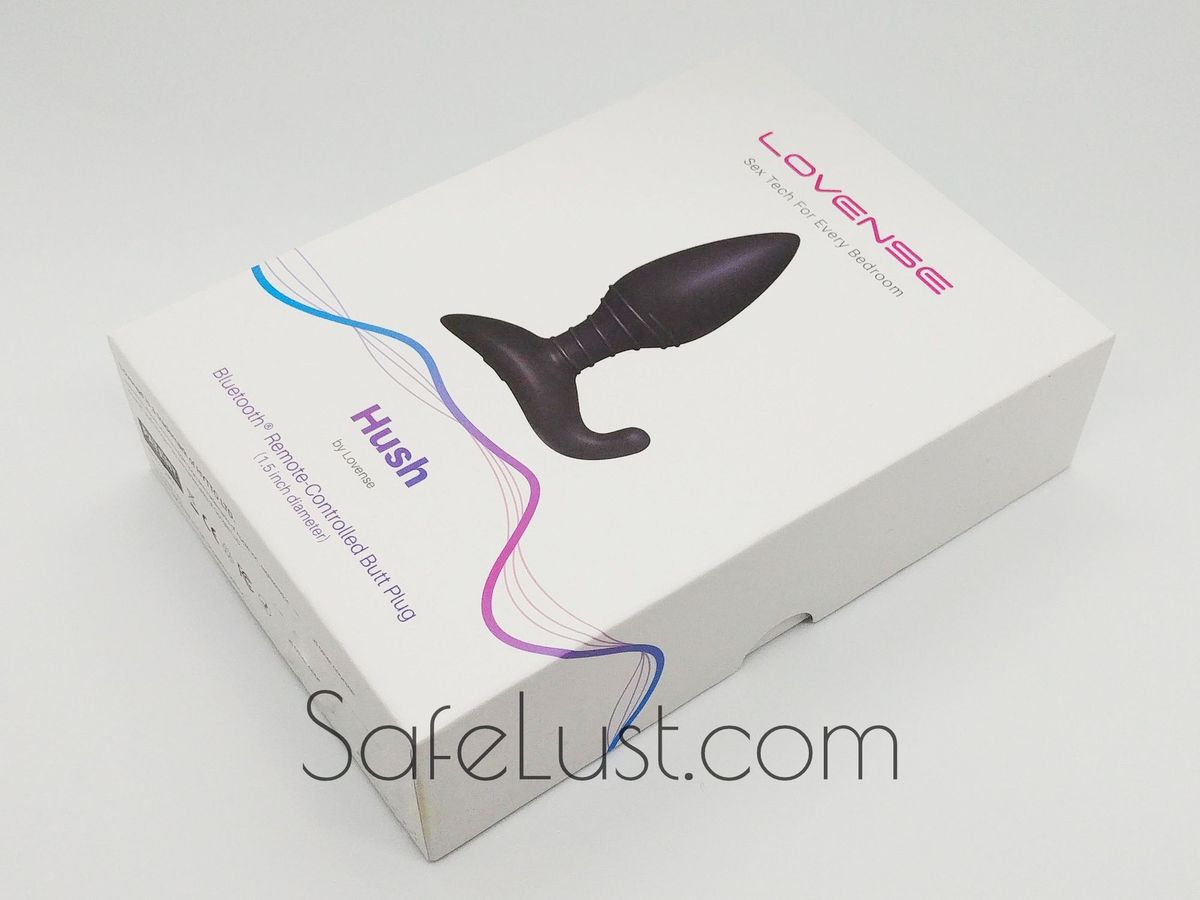 A powerful app-controlled butt plug
The Lovense Hush is one of the most popular app-controlled butt plugs. Seeing people's great comments about this product, and many adult videos of people actually using this toy, I had to get it and see for myself.
I will be reviewing the Lovense Hush (not-so-)Small 1.5 inch (38mm).
Size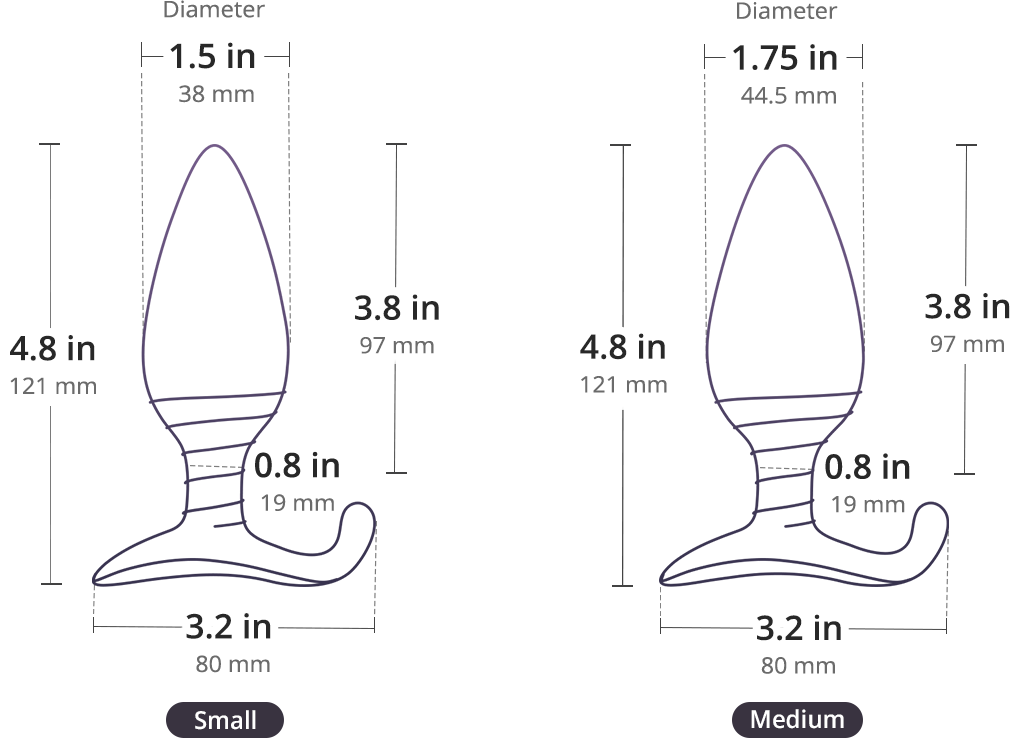 The Hush 1.5 has a max diameter of 1.5 inches (38mm), and an insertable length of 3.8 inches (97mm). The base is the same size on both, measuring 3.2 inches (80mm).
Small?
Although the 1.5-inch version is called "small", it takes some time to work up to, and it might take some time to work up to if you are not that experienced. Fear not, if you are less experienced, you could start with the Lovense Hush 2 XS (1 inch or 25mm in diameter) - although I haven't tried it for myself it looks like a great alternative.
Also note, that there's a big step between the XS (1 inch / 25mm) and the Small (1.5 inch / 38mm) version's diameter. An increase of +13mm will definitely be noticeable.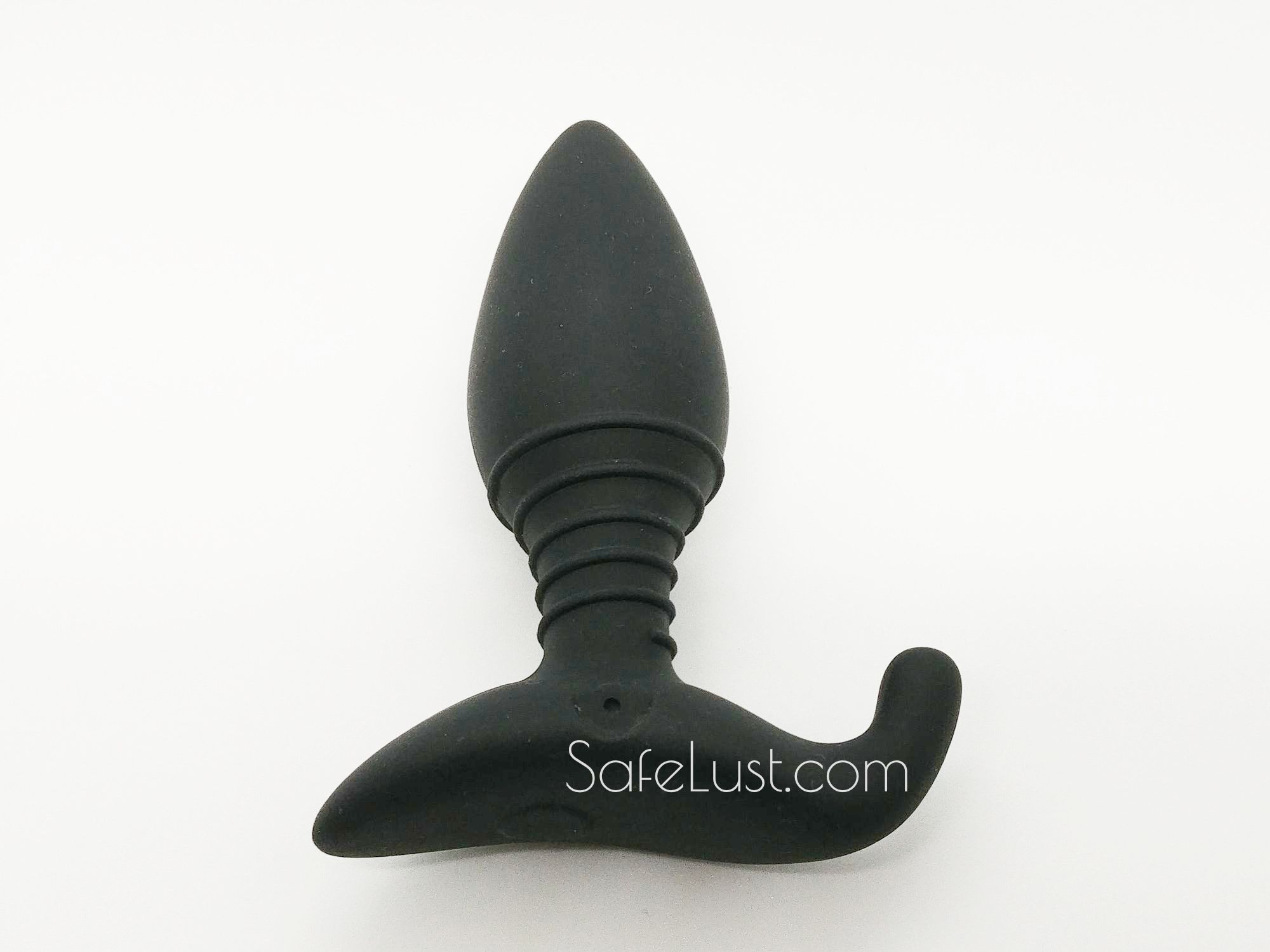 Shape
The base of the Lovense Hush 1.5 is narrow compared to its body, at 0.8 inches (19mm). This makes it comfortable to wear the butt plug for longer amounts of time, and you won't have to worry about the plug coming out by itself.
The butt plug has spirals on its neck, the purpose of these is to keep the lubricant, near the sphincter. In practice, I can't say I've noticed a big difference in terms of lubricant near the base after use compared to toys without this spiral. The spiral does give some added sensation and friction during insertion/removal.
Bluetooth Antenna
The Bluetooth transmitter lies in the antenna shape at the base of the plug. It is recommended to insert the butt plug with the antenna pointed toward your back. This can improve the distance of Bluetooth transmission, for extra play with your partner or friends.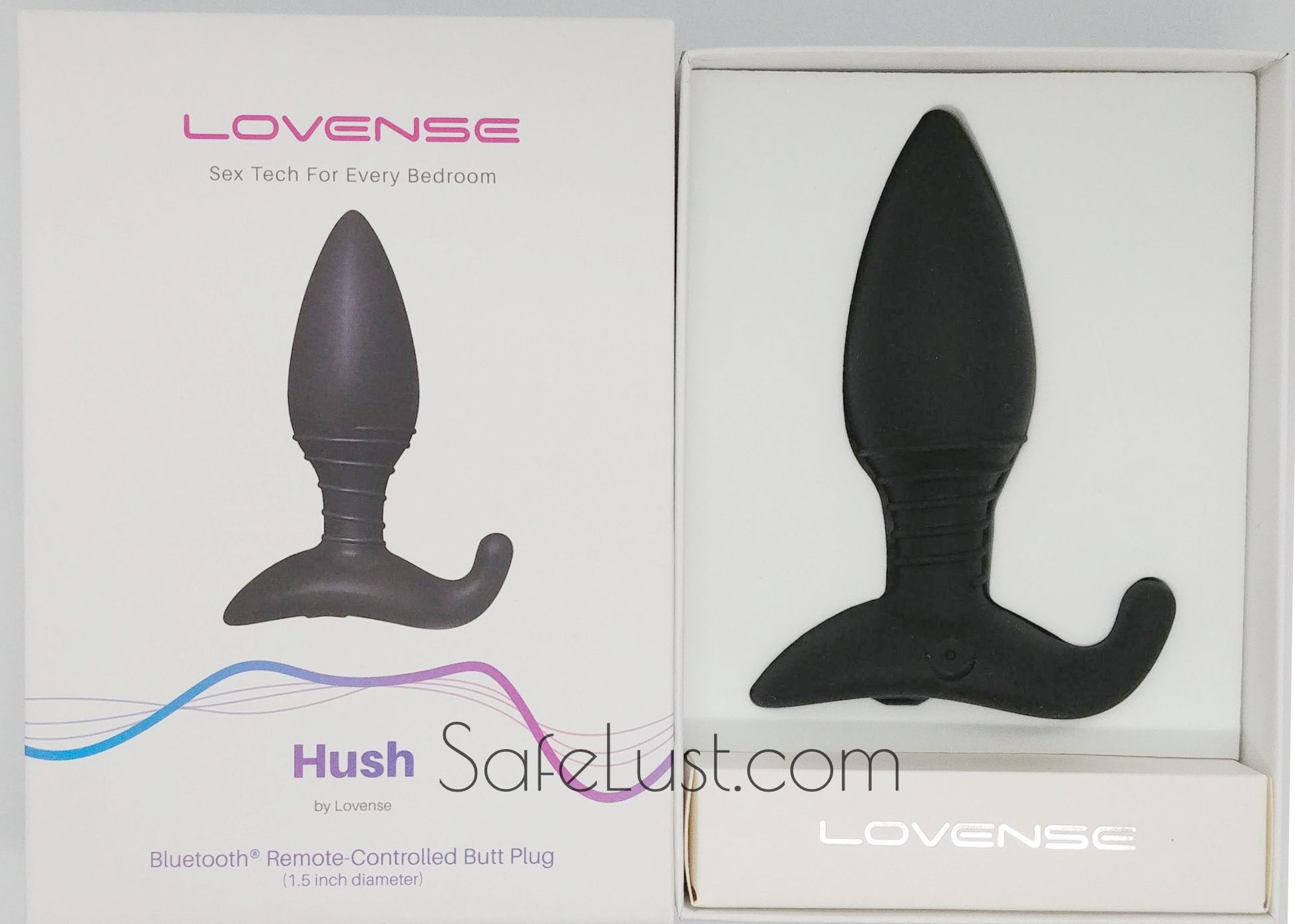 Material and Texture
The butt plug is covered in a thin layer of 100% silicone, which is one of the safest materials for butt plugs. This particular butt plug is, however, really a dust magnet! I did my best to take photos without dust for this article, but just drying the toy causes dust to accumulate.
The butt plug is quite rigid, and the silicone texture feels "grippy". This does make the insertion more difficult at first, but with enough preparation and lubricant, it works and feels great!
The only remark I'd have is that the tip of the butt plug feels quite sharp, even to the hand. Lovense could have made this a bit blunter. In any case, this doesn't seem to affect playing with it too much.
Since it's a rigid plug, you can't forget it's there while in use, which is a plus. I still would have preferred a slightly softer, more squishy silicone layer which would be more comfortable for long-time wear.
@Lovense here's a shout for a version with softer silicone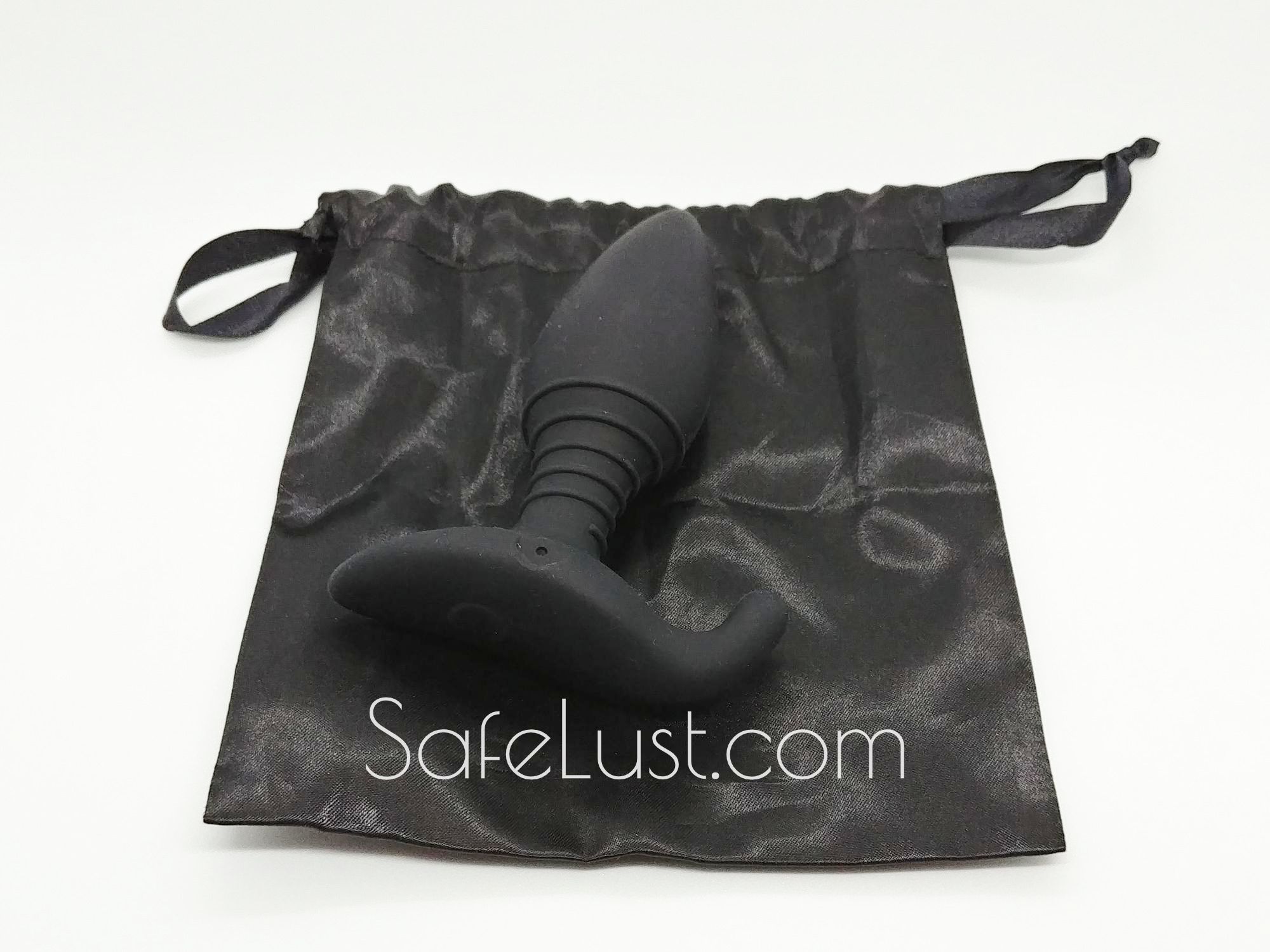 Electronics
This is where the Lovense Hush excels at. The butt plug is Bluetooth-enabled and can be used along with the Lovense mobile app. The app itself is beautifully designed and easy to use.
Social Features
There are even social features! You can create and share vibration patterns with each other, communicate with people, and let them control your butt plug remotely! This is great for long-distance couples.
Vibrations
I've tried a lot of different vibrating butt plugs, and the Lovense Hush is one that has the most powerful vibrations so far. Even better, it's possible to create and share vibration patterns using the app, and mark the best ones as favorites so it's easy to come back to your favorite vibrations.
Controlling the vibrations using the app is incredibly easy, and feels very accurate. Being able to use vibration patterns that other people have publicly shared in the app is just so cool!
Quiet?
In this part, I'm honestly disappointed. I saw so many reviews noting that the Lovense Hush is very discreet and quiet. It's also one of the reasons for me getting it. We'll have to agree to disagree. Yes. On the lowest setting, it is very quiet, but that does not bring so much joy. Once you go even slightly higher than the lowest setting it honestly becomes quite loud, and I wouldn't label it as discreet.
This is still fine, as long as you don't have false expectations of having strong discreet vibrations. The butt plug itself is still great.
Charging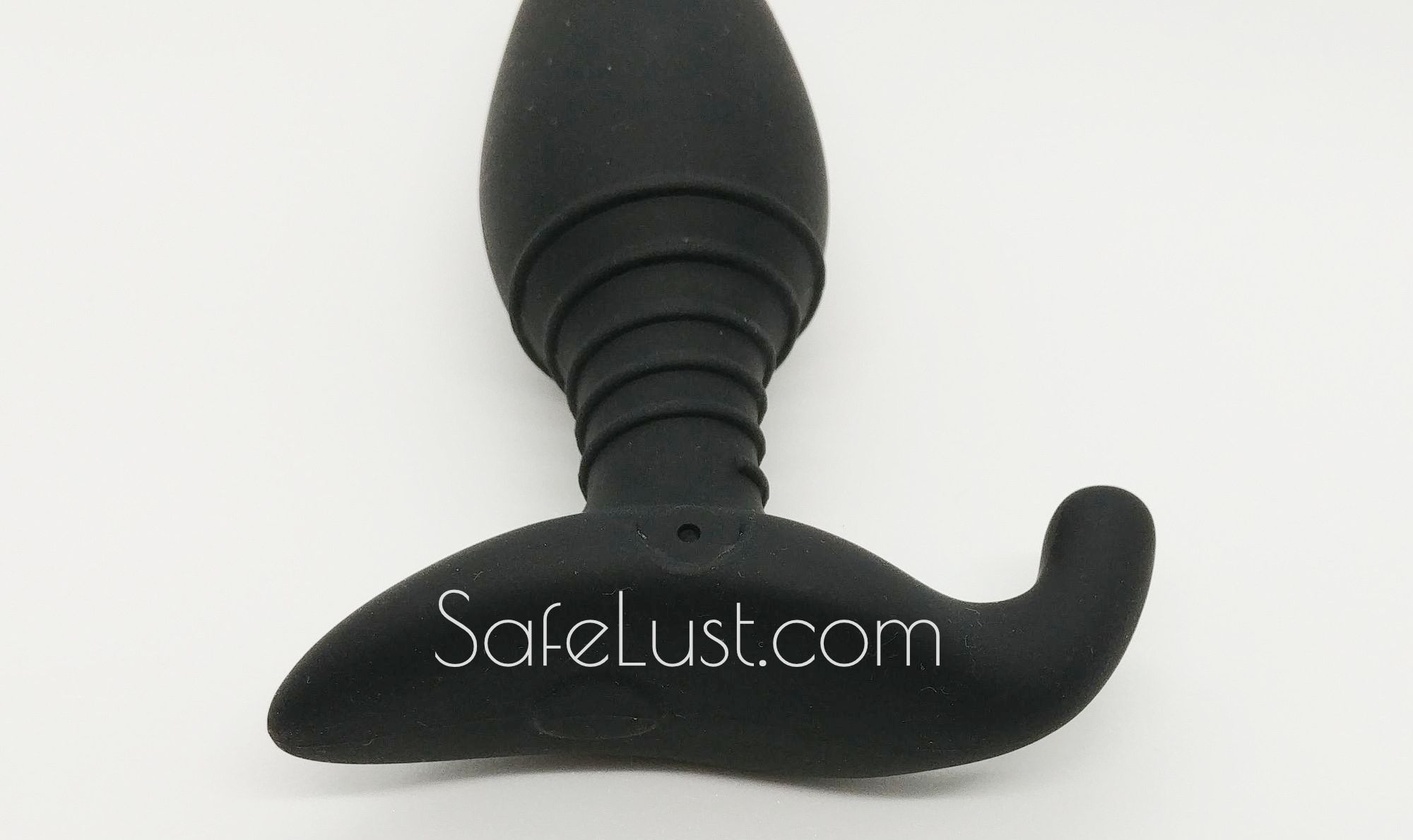 The butt plug comes with a "pin"-style USB charger. I prefer magnetic chargers as they seem more waterproof, but this does the trick and so far I haven't had any issues regarding the waterproofing - even using it in the shower and cleaning it up.
It is IPX7 waterproof, which means it is submersible up to 1 meter for 30 minutes. This should be enough for using it in the bath or shower.
Battery
The battery is advertised to work for 3 to 3.8 hours of continuous use. I usually charged mine in-between sessions, so I can't vouch for this, all I can say is that it does seem to last quite long. I will come back and update this article once I have more concrete numbers!
Special Events
Lovense creates special events from time to time, where you can connect your butt plug to the Lovense app, and it will vibrate every time somebody tweets a specific hashtag regarding Lovense!
They did this during the previous new year, and it was quite fun! You could send a hashtag on Twitter to make so many butt plugs vibrate, pop it in and enjoy the fun or just both!
I expect them to organize more such events, the Lovense really feels like a social eco-system, instead of a simple 'vibrate less, more' sort of app!
---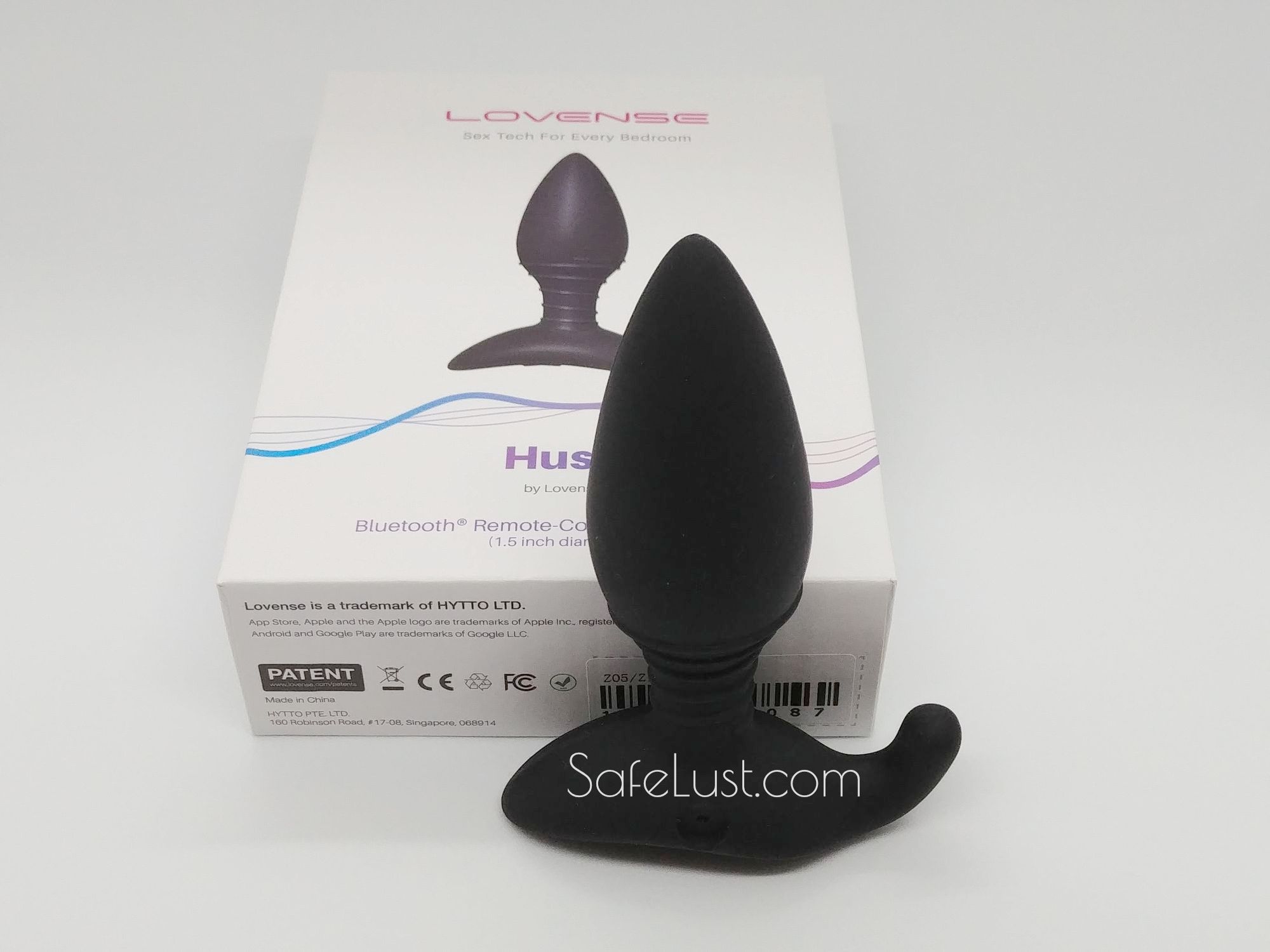 Purchase Options
Many shops are selling the Lovense products, however, I've found them to be the cheapest on the official store.
By using the above links, you are supporting me with the costs to run this blog, I'd be very thankful! This does not affect any of the prices for you.
Summary
Would I recommend it? Yes! In terms of butt plugs, this is one of the must-haves and I find myself using this one more frequently than others. Just make sure to choose the correct size, if you are not that experienced, I'd highly recommend starting with the Lovense Hush XS instead.
Lovense Hush Review Summary
Pros
The best app remote control butt plugs app (social aspect, vibration patterns sharing, special events)
The vibrations are SUPER powerful, and I'm not exaggerating
Long battery life of 3.8 hours
Waterproof
Cons
The butt plug is a bit rigid, I would have preferred softer silicone. The tip is slightly sharp.
Calling the 1.5" diameter plug "small" can be confusing. It is not so small and takes some time to work up to.
Final Score: 8.5/10
The amazingness of the mobile app and the strong vibrations really make this plug complete. Despite this, I'd love to see Lovense make a version with a softer layer of silicone.
I've found that they usually have discounts on their website, so if you don't see any price reductions, just wait a while longer. It's usually cheaper on the official website than on third-party websites.
🚀 Never miss new toys 🚀
Sex Toy Reviews straight to your inbox
By subscribing, you agree to the Terms to receive Safe Lust promotional and marketing emails.

No spam. Unsubscribe anytime.