How To Take Care Of Your Fleshlight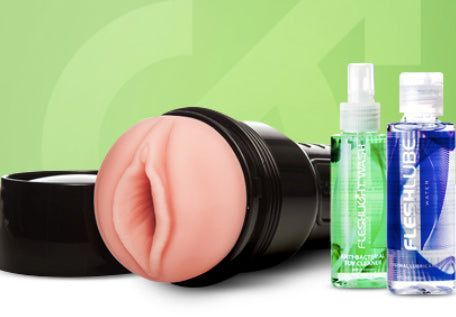 So, you've got a Fleshlight and now you're wondering, how do I keep it brand new? How do I avoid rookie mistakes? Do I really need renewing powder? How do I avoid it from growing mold? How should I dry it? Let's find out together.
First, let's understand what material a Fleshlight is made from, as this is a common question and basic thing to understand.
Is a Fleshlight Made From Silicone? Which material is a Fleshlight made from?
Short answer: no, it is not made from silicone, but that is OK ✅.
It is made from Fleshlight's unique blend of TPE. Why not silicone? Yes, silicone is awesome because it is non-porous and easy to clean, it won't harbor bacteria 👍. However, silicone tends to be too stiff for a real skin-like feel – which is exactly what Fleshlights want to be.
It is made from a TPE-like material, does that mean it is not safe to use? Generally speaking for insertable toys like anal and vaginal toys, I would never recommend TPE as it is a porous material. That means you cannot clean the material 100% 🥶, unlike silicone which is porous.
For penis toys, it is more acceptable as it is not something that is entering your body. Moreover, Fleshlight is a reputable brand that takes precautions to ensure non-toxic materials. For more on this, check out Miss Ruby Reviews' post about porous material: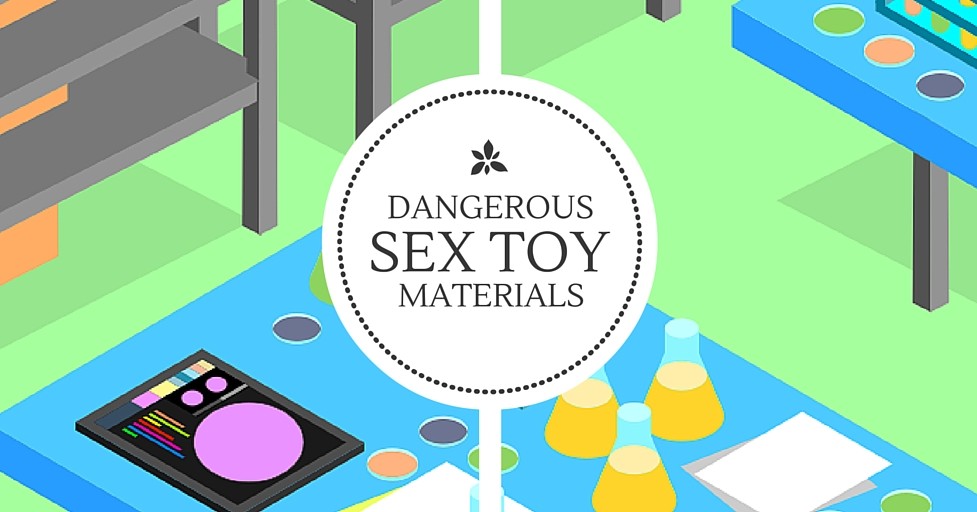 I also recommend checking the definition of 'non-toxic' from the following post over at Dangerous Lilly, she's the expert on the body-safety of toys, and has done a lot of experiments!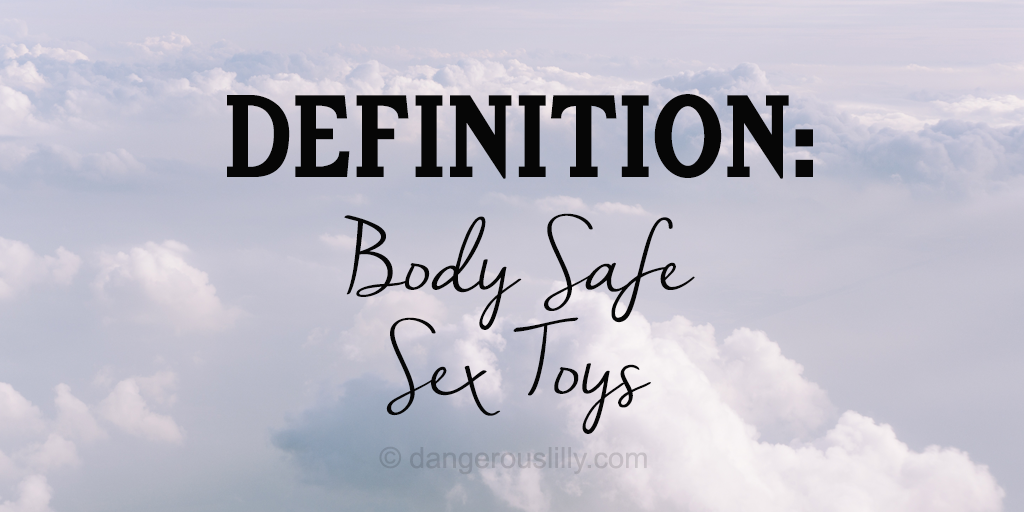 Fleshlight Renewing Powder
Fleshlight renewing powder can prolong the life of your Fleshlight, you can usually get it in sets for a discount. Fleshlight sleeves tend to become sticky over time due to its material. Liberally massaging some renewing powder onto your sleeves can help the SuperSkin material feel brand new 🎉.
⚠️
There is an important exception to this! If you have a transparent ice-Fleshlight, I do not recommend using renewing powder. More on this below.
Does that mean it's bad if you don't use renewing powder? Not really. It just means your SuperSkin material won't have the skin-like texture anymore, and will become sticky 😳. If you don't mind that, you could skip using renewing powder. I still recommend using renewing powder since it's quite cheap anyway and you don't have to risk your Fleshlight sleeve going bad.
The renewing powder feels very similar to cornstarch. From my own tests, cornstarch seems to work fine as a replacement for the renewing powder. The biggest advantage of the Fleshlight renewing powder is it's easy to use the bottle to dispense the powder 🧴.
💡
I haven't tried refilling an empty Fleshlight renewing powder bottle, but it's on my to-do list. Next time I do I will update this article.
How Do You Use Fleshlight Renewing Powder?
It's quite straight-forward, but you might have some questions. First of all, just take your sleeve out of the Fleshlight case. Find a comfortable way to hold it, and spread the renewing powder all over it, you'll have to massage 💆‍♀ it in until it doesn't feel sticky anymore. You will notice the difference in texture almost immediately.
Should I Use Fleshlight Renewing Powder Inside the Sleeve?
I recommend to also attempt applying powder to the inside, although you don't have to do this very carefully. Liberally apply. The cornstarch will make the material feel great again, while also absorbing humidity ✅.
Should I Use Fleshlight Renewing Powder on Ice Fleshlights?
My recommendation is to avoid it 🚫. There are rumors that this can cause your Fleshlight to become cloudy. I've contacted Fleshlight through Twitter to have this cleared up. If I get a reply, you should be able to see it through the below widget.
How Much Renewing Powder Should I Use? How Often?
Good question 👍. You should add renewing powder to it until it feels 'right'. That means until the SuperSkin feels brand-new, soft, and not sticky.
How often? I recommend to re-apply every time your sleeve doesn't feel soft, or if it feels sticky. It doesn't hurt to do it every single time if you enjoy it, but it is not necessary.
How Do You Avoid Mold On Fleshlights?
The answer is straight-forward. Make sure your toys are dry ? before moving them back to storage, and make sure your storage place is not humid.
The renewing powder can help as it absorbs humidity. Better than that, you will want to dry the inside and outside of your sleeve really well, and there are tools for that! More on that in the next section.
How To Dry a Fleshlight
There are different ways to dry a Fleshlight.
You can air dry it: remove the sleeve from the case, pat-dry it, and leave it in a place with airflow. This is not very efficient and can take a long time.
Some people use hair dryers, but I'd recommend a specialised fan such as the Fleshlight Air which works wonders ✅.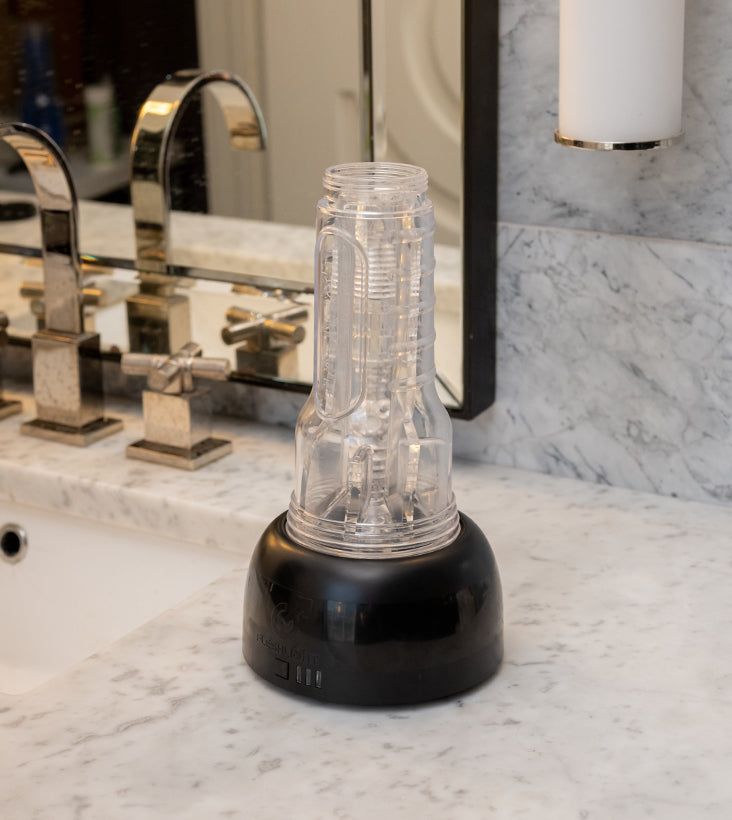 You can also hang-dry your Fleshlight if you find a way to attach it. Fleshlight also sells passive drying accessories, which you can find in the following article, the next link is anchored to the right paragraph.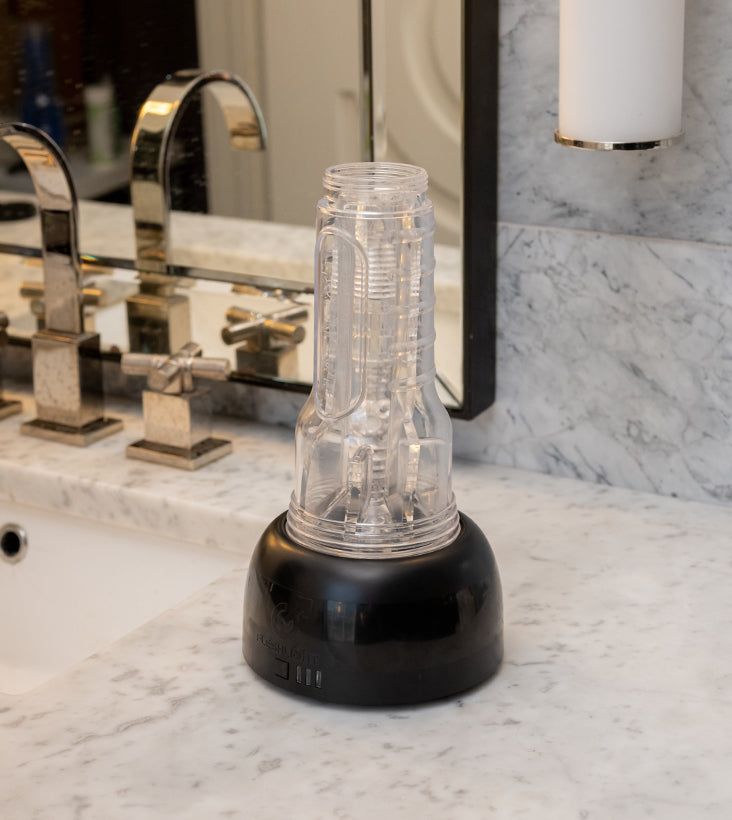 Is it fine to turn my Fleshlight inside out for cleaning?
⚠️
In no circumstance, should you turn a Fleshlight sleeve inside out! This could tear your sleeve. I've seen videos of retailers promoting this way for ease of cleaning, but you will just end up tearing your sleeves over time.

Do at your own risk. You have my warning.
Sure, Fleshlight are stretchy, but it doesn't mean you shouldn't handle them with care, they do tear if mishandled 😱. Would you stretch your skin of your cheek inside out for cleaning? Then don't do it to your Fleshlight.
Even carefully getting a Quickshot sleeve back into its case can cause scratches to the sleeve, these things can be fragile.
Different Fleshlight Sleeves, Different Feelings
It speaks for itself, different textured sleeves can have different effects 🎆. You might not have expected it, but different sleeves need different amounts of lubricant to feel right! Some sleeves are 'lube-hungry', while others barely any of it. You'll want to experiment with different amount of lube and see what feels best.
The lube-hungriness is one of the things people rate over at FleshAssist, so that can give you an idea of how much lubricant one specific sleeve uses.
Better than that, FleshAssist can give you a great overview on all the different available sleeves, along with which ones are top-rated. Please be critical about this, as ratings are user-based and there is an algorithm behind the rankings. Some less popular sleeves could be better than the top 10, but not even appear in the top 10 due to less popularity!

I often see questions, is sleeve A better than sleeve B? Don't forget everybody is different, so at the end of the day, my advice would be to take the one that makes you happy. It can be a tough choice between your favorite pornstar, or your favorite-looking texture.
Summary
We went over the most important points:
I hope this helps you begin your journey exploring Fleshlights, most important of all – have fun doing it!
If you're looking to buy more Fleshlight sleeves, or accessories, don't forget to check our discounts page below which I will do my best to keep up-to-date. By using my link to purchase products from Fleshlight, you are supporting me at no extra cost to you – I would be incredibly thankful to you.

🚀 Never miss new toys 🚀
Sex Toy Reviews straight to your inbox
By subscribing, you agree to the Terms to receive Safe Lust promotional and marketing emails.

No spam. Unsubscribe anytime.